Lawmakers want Defense Department to declassify info about experiments on troops
by
Nikki Wentling
July 12, 2017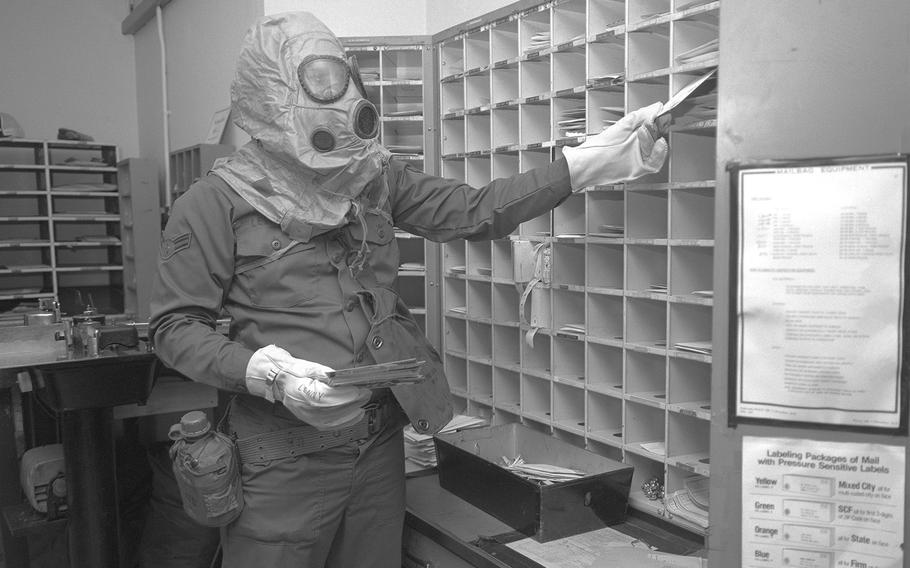 WASHINGTON – Three lawmakers introduced a measure Wednesday to force the Defense Department to declassify records about chemical and biological testing that the government performed on servicemembers in the 1960s and 1970s, in an attempt to connect the affected veterans with Department of Veterans Affairs benefits and health care.
The Defense Department conducted the land- and sea-based tests, known as Project 112 and Project SHAD (Shipboard Hazard and Defense) from 1962 to 1974 to learn the effects of chemical and biological agents such as nerve gas and E. coli. About 6,000 servicemembers were affected, according to the VA.
"Veterans were exposed to some of the most extreme and hazardous agents during the SHAD project and 112 and now suffer from debilitating health care conditions," said Ken Wiseman, associate legislative director with Veterans of Foreign Wars.
Rep. Mike Thompson, D-Calif., has been questioning the Defense Department about the testing since he was elected to the House in 1999, when a Navy veteran who had been subjected to chemical agents asked Thompson to look into it.
Thompson said the Defense Department initially denied the testing took place, but admitted to it in the early 2000s when VA officials requested the department share information with them about possible exposure to warfare agents and who could've been affected.
The Government Accountability Office issued a report in 2008 stating the VA and Defense Department needed to do a better job of identifying veterans who were exposed to testing and notify them.
"For 40 years, they denied it even happened, and for the last 10 years, they've been dragging their feet," Thompson said. "There's no reason they shouldn't be forthcoming with this information. It's imperative veterans and their families know what they were exposed to, so they can get the help and peace of mind they deserve. These veterans can't wait any longer. Sadly, some of them have already passed."
Thompson, along with Rep. Don Young, R-Alaska, and Walter Jones, R-N.C., introduced the measure as an amendment to the fiscal 2017 National Defense Authorization Act. Sen. Jerry Moran, R-Kan., plans to introduce the same amendment to the Senate's version of the NDAA.
If the Defense Department determines it can't declassify the information because of national security concerns, the amendment would require officials to brief congressional defense committees about their reasoning for keeping it classified.
The House Rules Committee will consider the amendment, and it could be sent to the full House for a vote.
Several major veterans groups stated Wednesday that they support the measure.
"This will give us a better understanding of the tests conducted on military members, the types of chemical hazards they were exposed to and the potential illnesses that could result from such exposure," said LeRoy Acosta, assistant legislative director with Disabled American Veterans. "This could help us make sure veterans get the benefits and health care they deserve."
wentling.nikki@stripes.com Twitter: @nikkiwentling