Honor Flights visit World War II Memorial
by
Meredith Tibbetts
November 3, 2012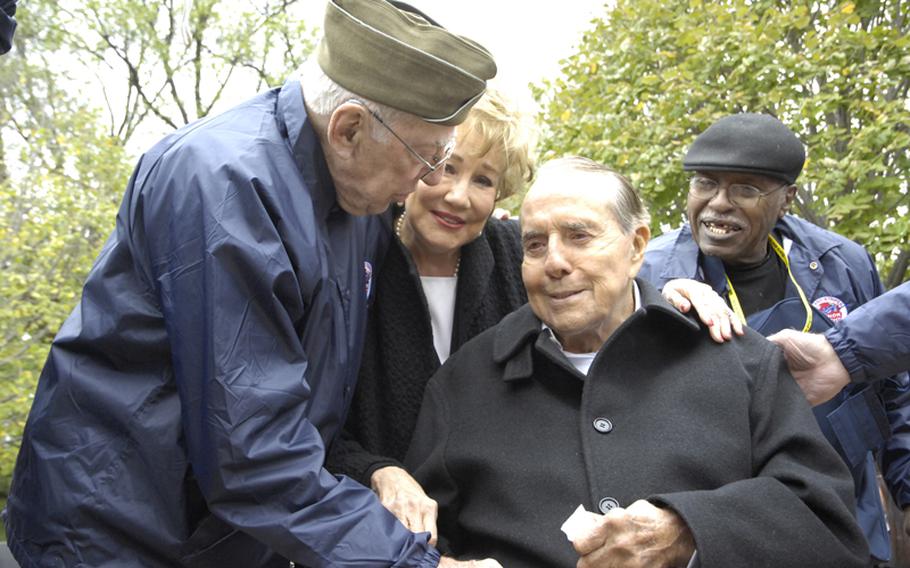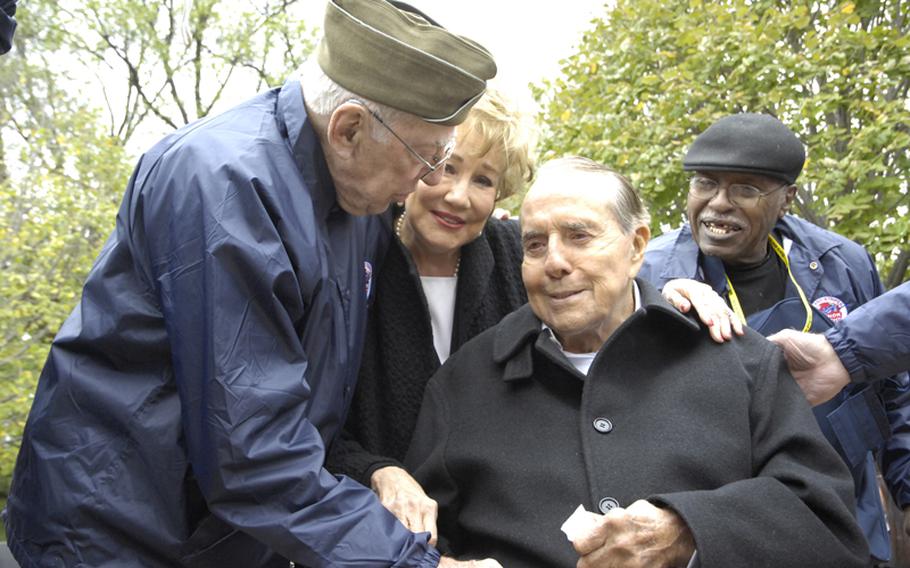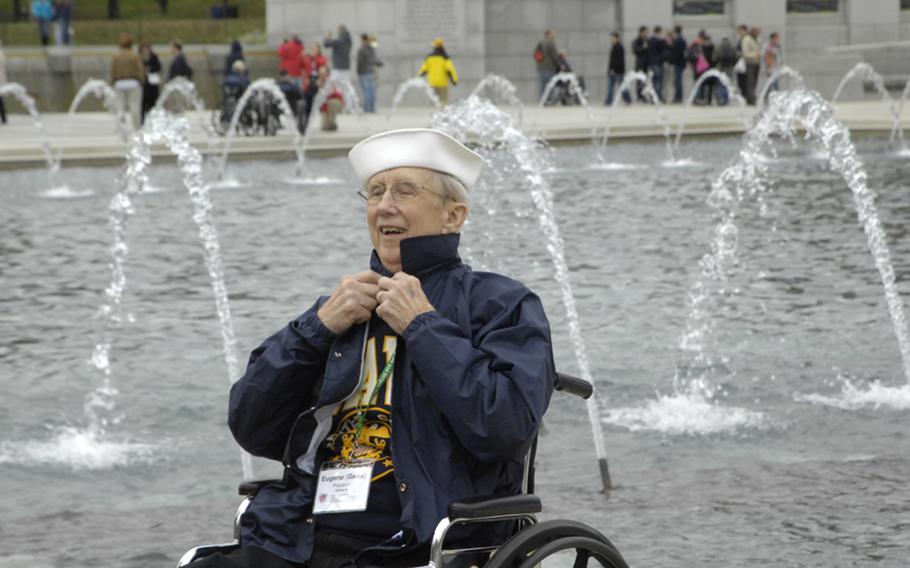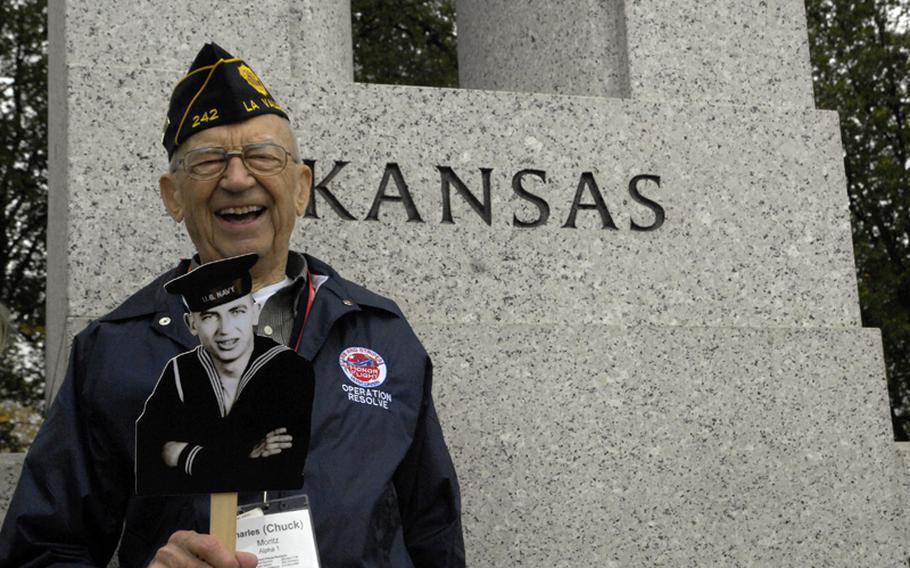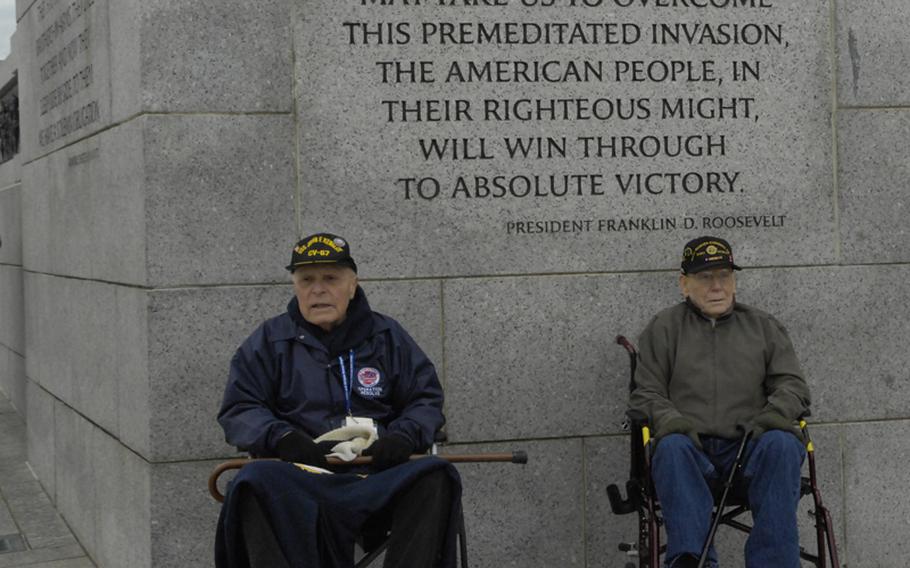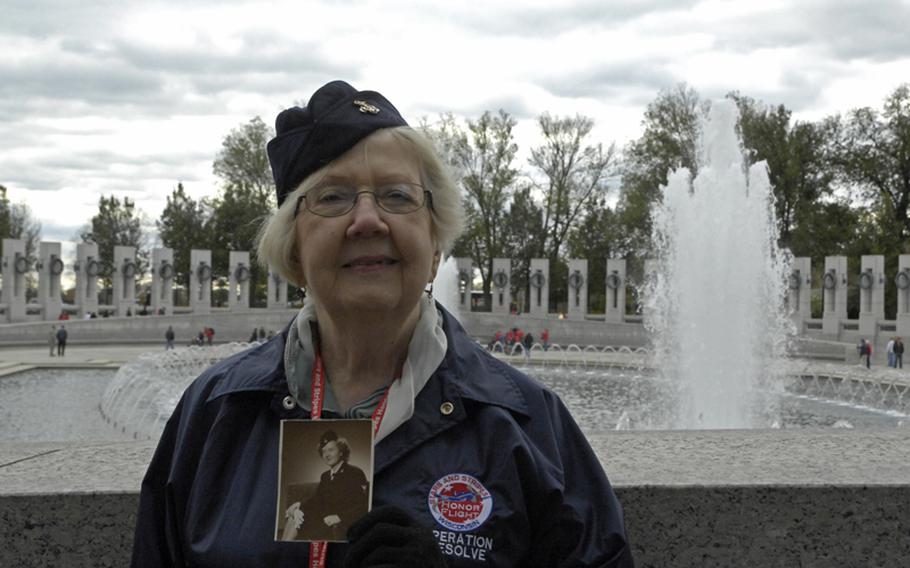 WASHINGTON — With a chilly wind blowing and under a sometimes grey, overcast sky, Honor Flights carrying World War II veterans from Florida, Rhode Island and Wisconsin arrived in Washington on Saturday for tours of the WWII memorial. For many, it was a sight to see for the first — and possibly last — time.
The majority of veterans on site for the event were men, but among them were several women. One was Doris Zimmermann, a former Navy Yeoman Petty Officer 2nd class who served from April from 1944 to 1946, watching German prisoners of war. Zimmerman arrived as part of the Stars and Stripes Honor Flight (the organization is unaffiliated with Stars and Stripes newspaper).
"(Serving) was an interesting experience, because I didn't know German. It was a good experience, but the whole Navy was a good experience for me. It changed my whole life. I made some wonderful friendships in the Navy that endured through the years" Zimmermann said.
Zimmermann said she thought the memorial was beautiful but that she was used to seeing a replica field in Wisconsin.
"I never realized it was so huge. This Honor Flight is such a wonderful thing. People have been so appreciative … I'm just so thankful I was able to do this."
Also at the event was Alfred Marino, a New Yorker who moved to Florida for his retirement and was at the World War II Memorial with the Southeast Florida Honor flight. He enlisted two days before Christmas in 1942 and and fought in the Battle of the Bulge.
"It was a real toughie. That was the worse one. A lot of my friends and the cold, it was snowing. Then when the weather (cleared) the Air Force came, and thank god for that," he said. "I recommend anybody come here on their own (to the memorial)."
Marino applied to join the Honor Flight a year and a half ago . Despite the cold, he was thrilled to be in D.C. to view the memorial.
"I can't get over it. All the wreaths ... it's amazing."