Gallery
Flags display, Senate bill put focus on veteran suicides
by
C.J. Lin
March 27, 2014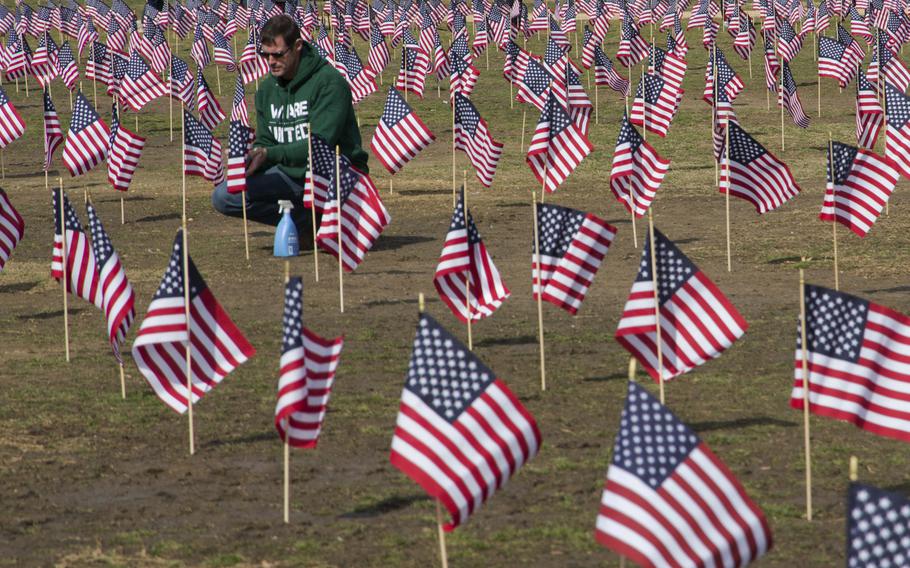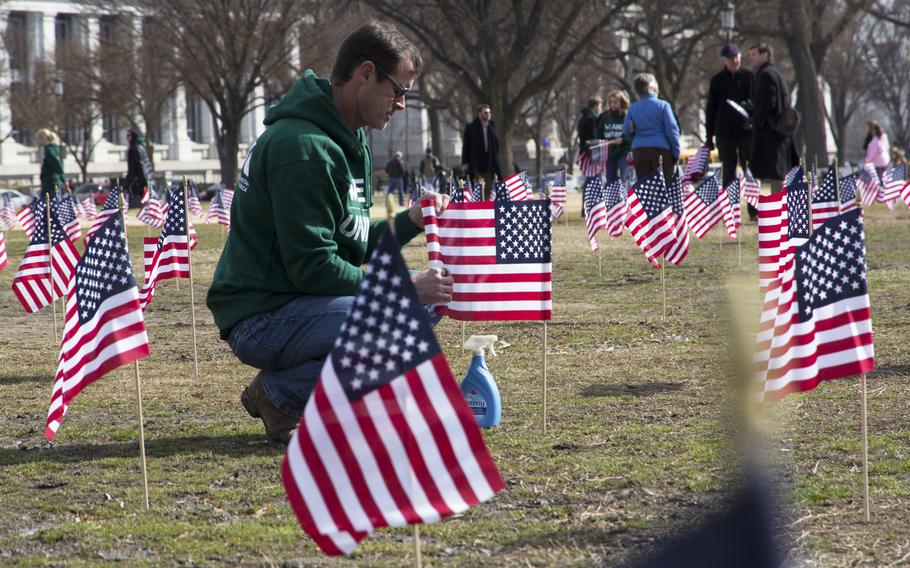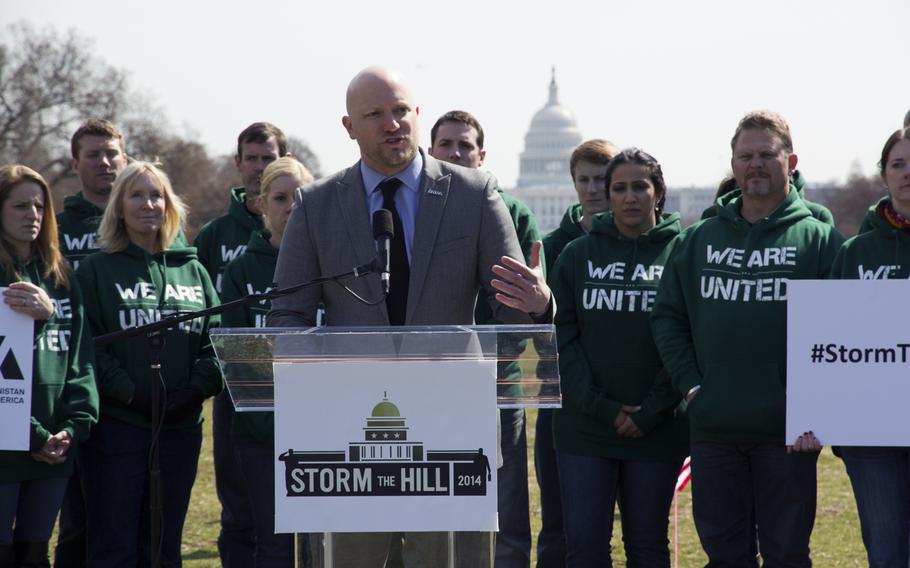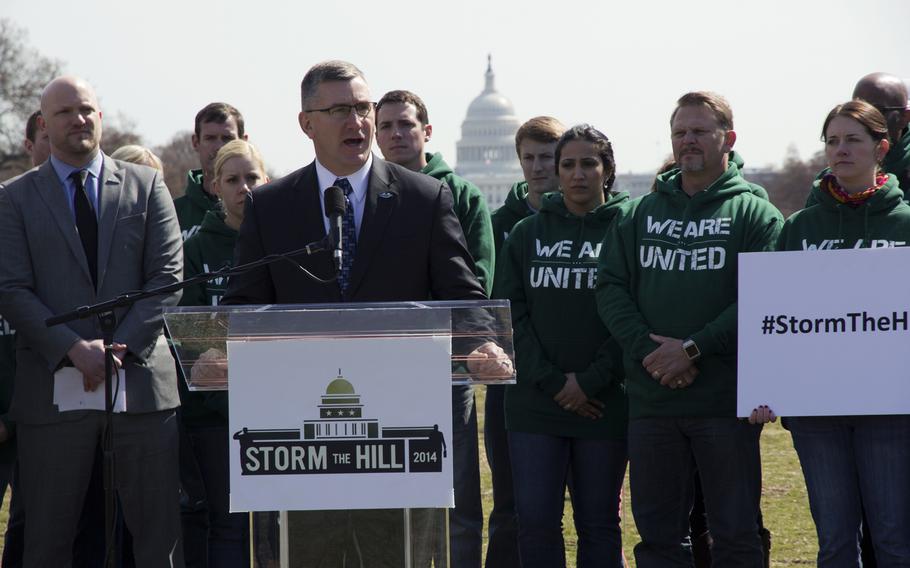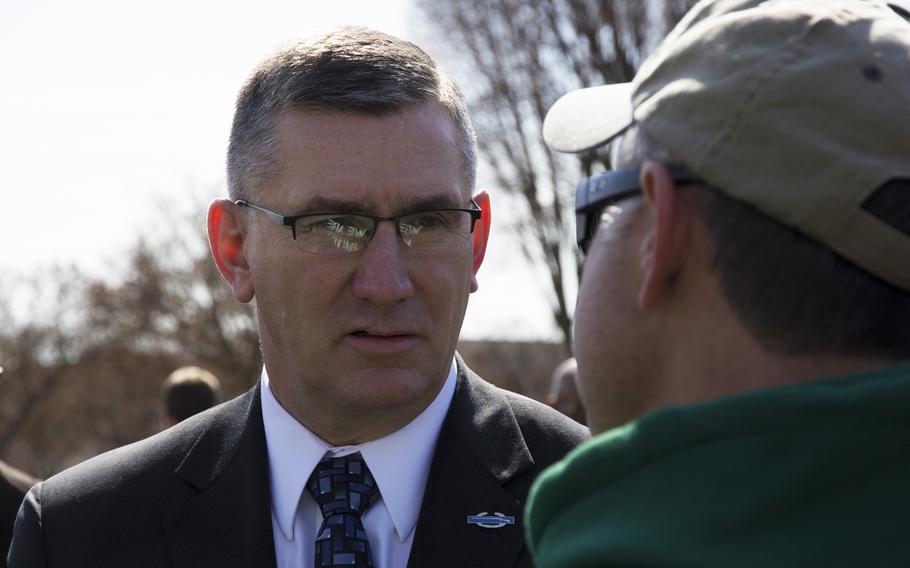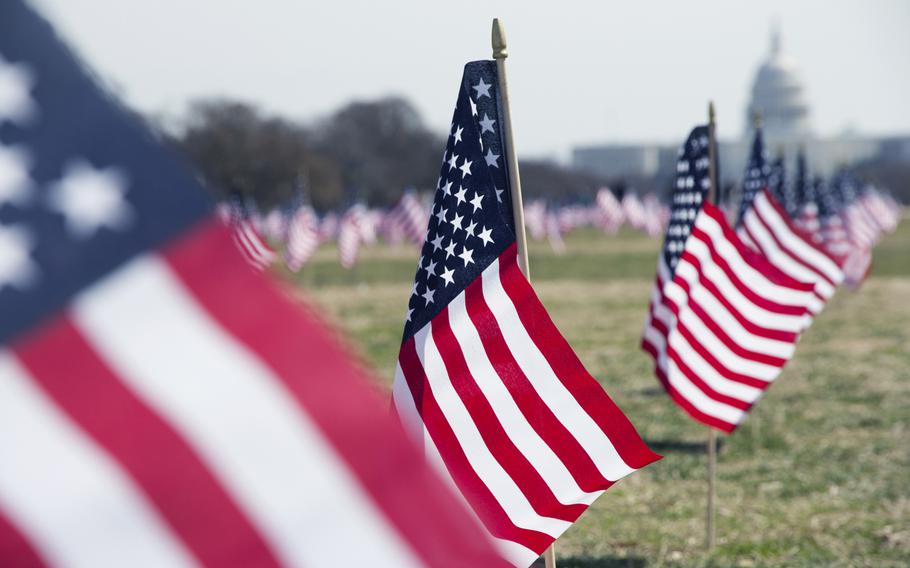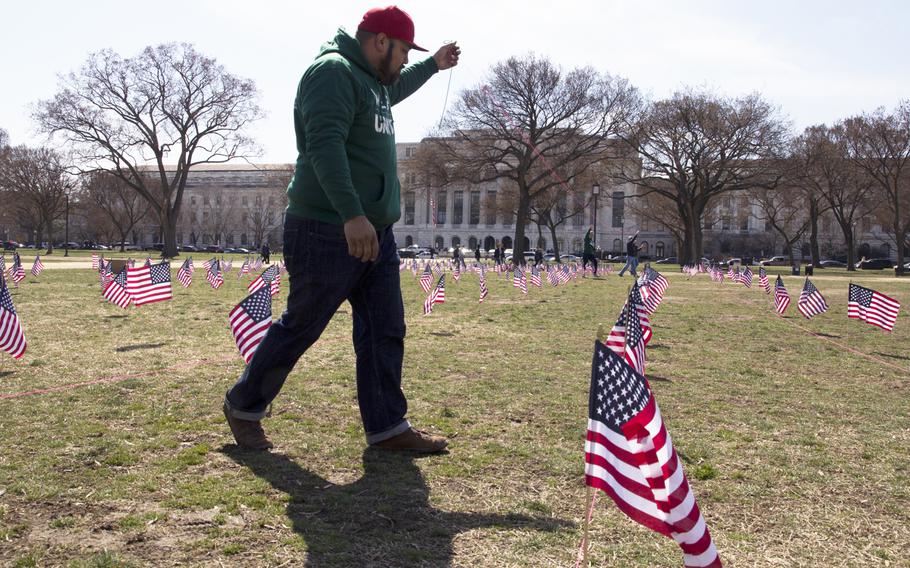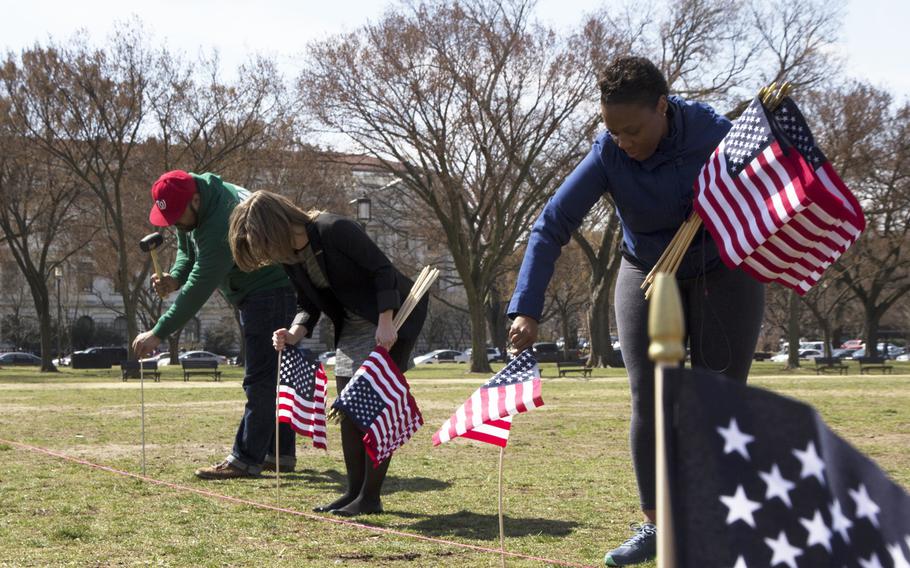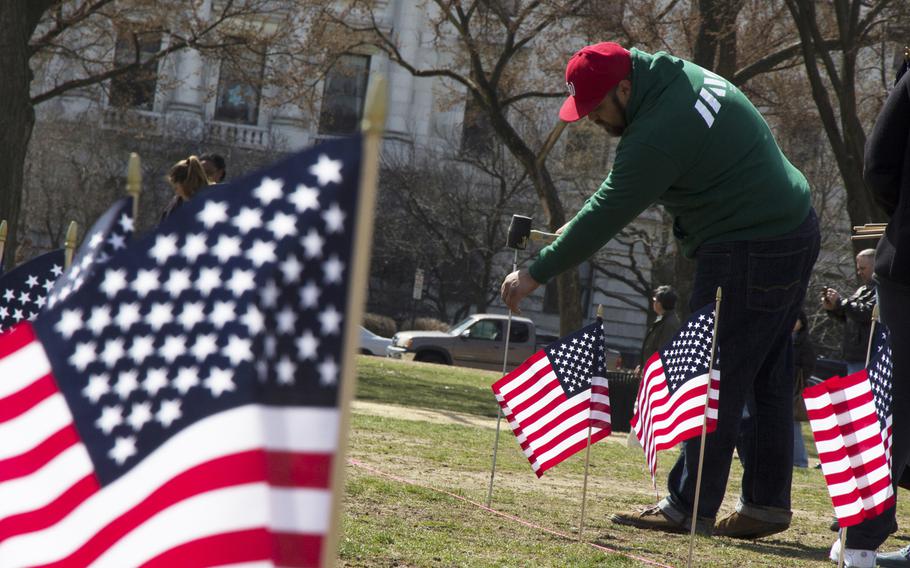 WASHINGTON — A new bill aimed at improving suicide prevention for veterans was introduced in the U.S. Senate on Thursday, as nearly 2,000 flags were planted within view of the Capitol — each one representing a current or former servicemember who had committed suicide so far this year.
Sen. John Walsh, D-Mont., introduced the Suicide Prevention for America's Veterans Act, which includes provisions extending combat eligibility for health care from five years to 15 years, and establishing a process for reviewing potentially wrongful discharges and reversing those which may have been caused by mental health issues.
Persons who served in a theater of combat operations after November 11, 1998, and were discharged on or after January 28, 2003, currently have special eligibility to enroll in the VA health care system for five years from your date of discharge or release, according to the Department of Veterans Affairs.
The VA estimates that 22 veterans from current and previous wars die by their own hand each day. In an Iraq and Afghanistan Veterans of America survey of its membership this year, 47 percent said they knew a veteran of the two post-9/11 wars who had attempted suicide.
"That's an epidemic that we cannot allow to continue," said Walsh, the first Iraq War combat veteran elected to the Senate. "I think we all know a friend, a family member, a neighbor, a colleague that has been affected by this terrible tragedy."
In an effort to visualize the number of troops who have committed suicide, IAVA members and supporters planted 1,892 flags on the National Mall, hoping that the field of red, white and blue would bring the problem to the attention of those strolling the grassy expanse.
"I'm hoping it'll just be a powerful visual for the scope of this issue," said Jeff Hensley, a Navy veteran of 21 years and IAVA member who was planting flags. "(For) most of us that are veterans and are closely connected with veterans … it's personal to us. But outside of our community, I don't think the rest of the country really understand. Seeing something like this, it brings it home to the average person who may not have a direct connection."
The event was part of IAVA's annual "Storm the Hill" campaign, which brings veterans to Washington to meet with leaders on veterans policies. Suicide prevention tops IAVA's 2014 agenda, and the group is pushing for the SAV Act to be passed by Memorial Day.
"It's going to provide urgent care for people that these folks have been fighting for, that the folks representing by the flags … could not get," said Paul Rieckhoff, IAVA founder and CEO.
Rieckhoff urged Democratic and Republican lawmakers to work together on what he called "a national priority."
"It's a public health challenge. It's a security imperative, it's a moral imperative," he said.
For Hensley, who was among the "stormers," the bill — which was designed by the IAVA based on veterans' needs — offers a number of provisions that are promising for improving access and quality of care.
"It's one thing to go out and reach out for help, it's another thing to actually get help that is informed and based on best practices," said Hensley, a counselor at an equine-assisted therapy program for veterans in Texas. "It really can make a difference."
The bill also calls for increasing mental health professionals in the VA, ensuring training for mental health providers, improving suicide prevention programs, decriminalizing suicide attempts, and more collaboration between the VA and Defense Department.
IAVA is hoping to connect one million veterans to suicide prevention resources this year.
"If they can get help, it can prevent that," Hensley said. "It can change the entire trajectory of somebody's life. I think of the 8,000 veterans killing themselves every year, then I think what difference it could have made if they had gone on, got that little bit of help, changed the course of their lives and had so much more to offer to all of us. It's just a waste."
For more information, visit www.stormthehill.org.
lin.cj@stripes.com Twitter: @cjlinSS