Eagle's Healing Nest: A refuge for vets seeking purpose, peace
by
Martin Kuz
April 6, 2015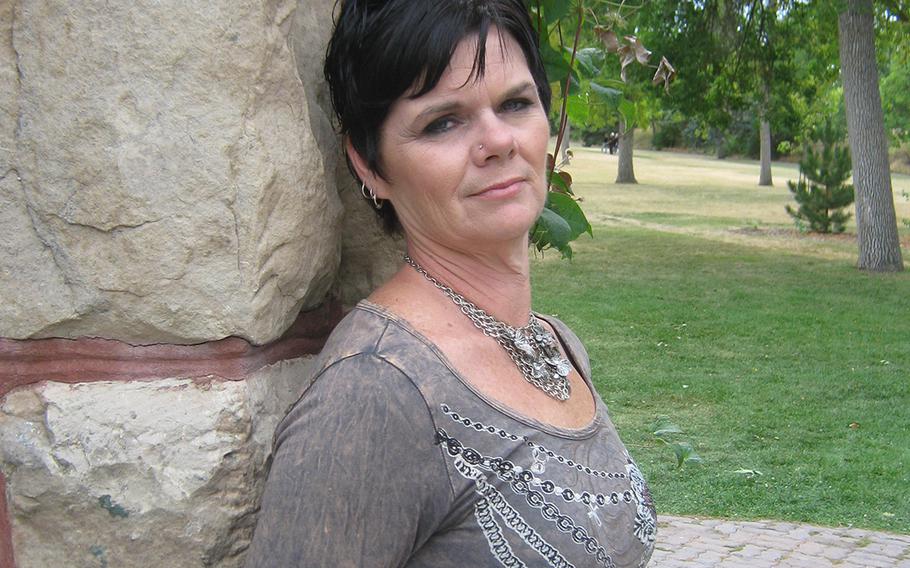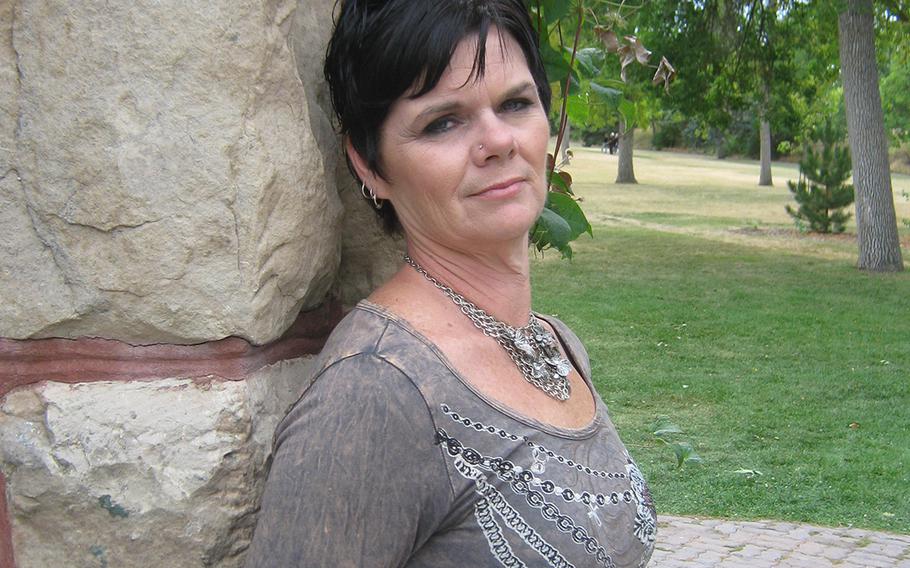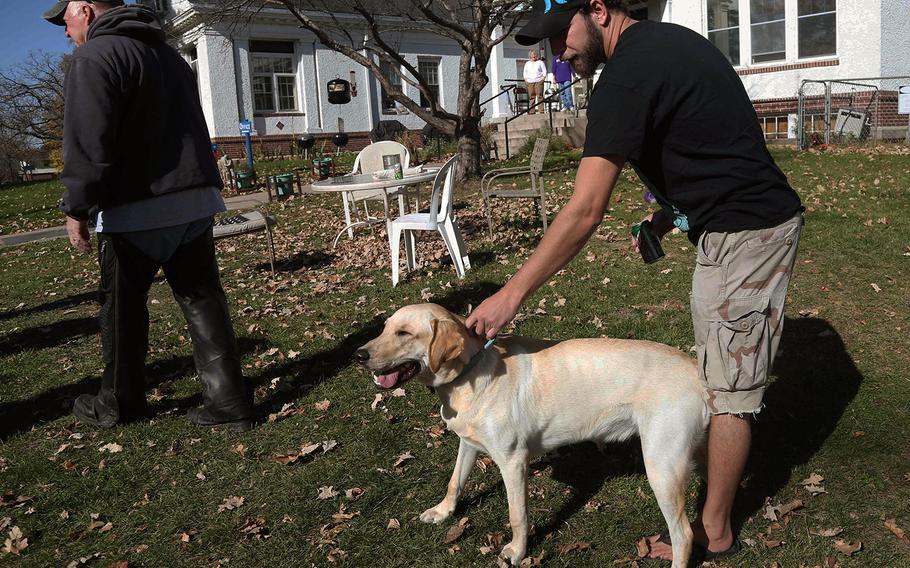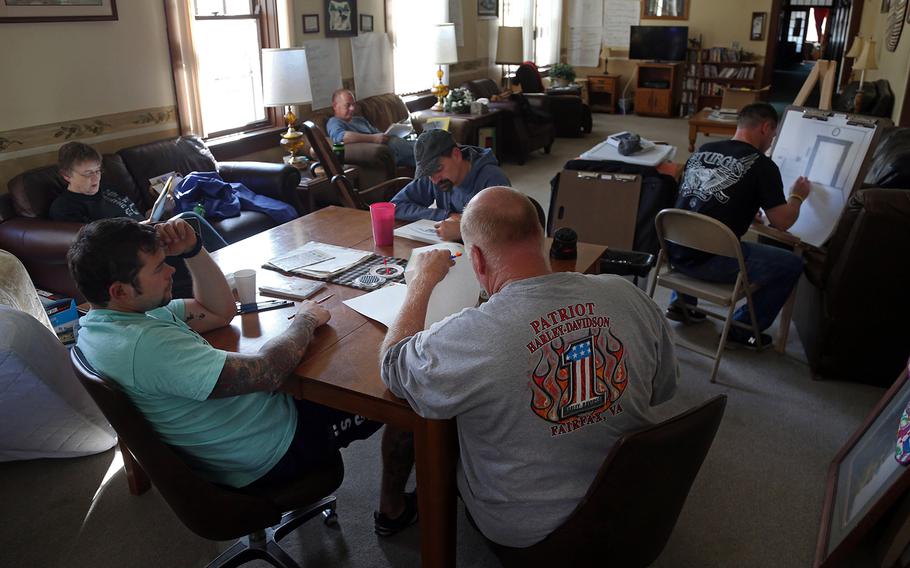 Melony Butler credits everyone else for the success of Eagle's Healing Nest. Everyone else credits Melony Butler.
In 2012, she founded the residential veterans campus on the grounds of a defunct reform school in Sauk Centre, Minn., a small town about 100 miles northwest of Minneapolis. She conceived the Nest as a refuge where former servicemembers of any era could live for as long as they wanted while searching for purpose and peace.
Since then, Butler, working six or seven days a week, has welcomed more than 200 veterans, almost half of whom served in Iraq or Afghanistan. Some stay for a few weeks, others never leave. There is no time limit, no restriction on when they can come and go, no expectation that a fractured life will mend in 30 days.
"The idea is for them to have their own place to heal at their own pace," she said. "It's not a shelter. It's not a hospital or clinic. It's their home, and they're a family."
Butler, 48, has defied the numerous skeptics who doubted she could sustain the Nest when it opened three years ago with space for 15 veterans.
She has stitched together public grants and private contributions to cover costs and renovate four of the 20 buildings on the bucolic, 125-acre site. The capacity has expanded to 75 and will reach 200 by next year as more buildings are restored, with one or two reserved for women. (The campus took in its first female veteran in April.) The growth has caught the attention of veterans advocates in Montana and Texas, who have contacted Butler about replicating her model in their states.
The Nest's $35 daily rate is more like a suggested donation. Many veterans pay less based on a sliding scale of their income or benefits, and none is turned away. The majority are referred by Veterans Affairs hospitals in the nearby city of St. Cloud and Minneapolis. Most of the rest arrive from elsewhere in the Midwest; a few have traveled from as far away as Florida and New York.
Each veteran receives a separate room furnished with a donated bed, desk and other items, and those who are physically able help with chores. They prepare group meals and clean the buildings, shovel sidewalks and mow lawns, feed horses and plant crops on the property's farm. Butler and her staff arrange VA appointments, job interviews and classes at area colleges and vocational schools, along with regular trips to the local movie theater and bowling alley.
The daily tasks and other activities further Butler's mission to aid veterans in repairing their interior lives. The Nest offers therapy classes in art, writing and meditation, and licensed clinicians visit to provide substance abuse, marriage and family counseling. Two or three times a week, the veterans gather for a peer support meeting. The group discussions cultivate a sense of trust that has eluded them since their days in uniform.
"They have each other's backs like they did when they were in the military," said Butler, whose husband deployed to Iraq and Afghanistan with the Army National Guard. Two of his sons from a prior marriage also served combat tours, and one returned from Iraq plagued by depression that pushed him to the edge of suicide. His struggle moved Butler to create a space for veterans to look after their own.
"They know the best way to help one another," she said. "To see them find hope again, to find family again, is profound."
For Dan Klutenkamper, the empathy of fellow veterans rekindled his will to live. The retired Army sergeant copes with post-traumatic stress disorder, the invisible legacy of his two tours in Iraq and a third in Afghanistan. After his honorable discharge in 2011, he bottomed out in his parents' basement, self-medicating with alcohol and pot. Thoughts of suicide clenched his mind.
"Being here has given me the time, space and security to understand my problems," said Klutenkamper, 33, who moved into the Nest in fall 2013. He joined the resident staff last year and assists with admissions, peer support sessions and crisis intervention. "It's such a relief just knowing I don't have to be in a rush to get my stuff in order and be out the door."
Klutenkamper has bonded with the Nest's older veterans, particularly those who fought in Vietnam, drawing strength from their survival of the after-war. "We went to different places, but the same sort of bad stuff that happened to them happened to us," he said. "You learn from them how to not let the experience destroy you."
Butler's faith in the power of veterans helping veterans extends to handing them control of the Nest's future. Late last year, she transferred the property to a trust formed by a group of former servicemembers with whom she has worked to build the campus. Together they will continue to nurture her ethos of compassion without borders.
"If we believe in veterans, they start to believe in each other," she said. "They didn't give up on their country. We can't give up on them."
kuz.martin@stripes.com Twitter: @MartinKuz
---
---
---