Case dropped, no charges filed in alleged assault of House staff member at VA hospital in DC
by
Nikki Wentling
January 15, 2020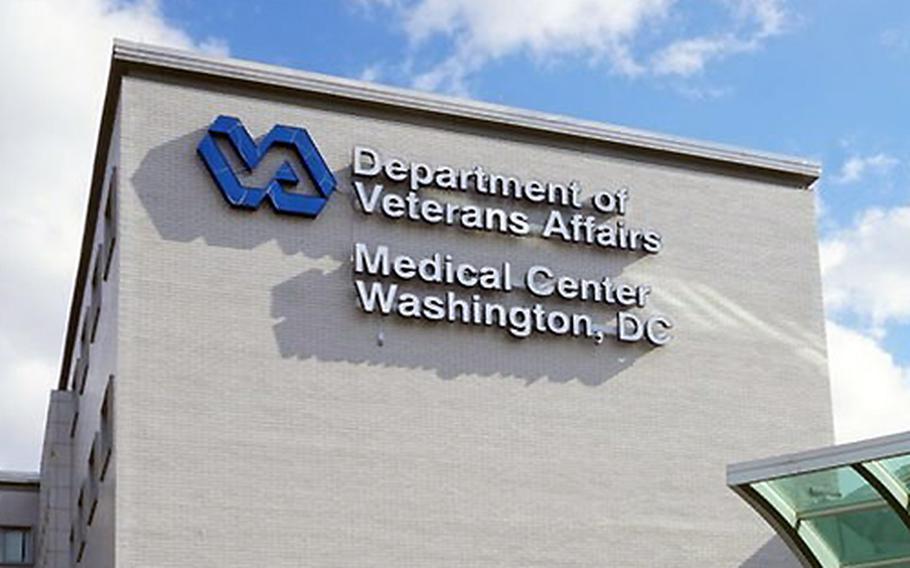 WASHINGTON — Federal authorities filed no charges after an investigation into a reported assault of a congressional staff member at the Department of Veterans Affairs hospital in Washington, and the case is now considered closed, VA Secretary Robert Wilkie said Wednesday.
The reported assault in September against Andrea Goldstein, the senior policy adviser for Congress' Women Veterans Task Force, became a call to action for the VA to end harassment of female veterans at their facilities.
Goldstein, a Navy veteran, said she was assaulted Sept. 20 by a man inside the front atrium at the VA Medical Center in Washington. Goldstein told The New York Times that a man slammed her below the waist and told her, "You look like you could use a good time."
A week after the incident, Goldstein and Rep. Mark Takano, D-Calif., chairman of the House Committee on Veterans' Affairs, spoke to reporters outside the hospital and urged the VA to adopt more policies to end sexual harassment and assault on VA campuses. A national survey published by the VA last year found that one in four female veterans reported harassment from other veterans at VA facilities.
"I experienced a crime and indignity that women veterans around the nation face while trying to access health care," Goldstein said at the time.
The VA Office of Inspector General began looking into the incident, and Wilkie informed the Deputy U.S. Attorney General.
In a letter to Takano on Wednesday, Wilkie said he recently spoke with VA Inspector General Michael Missal and Justice Department officials who indicated the case was closed and no charges would be filed.
Further, Wilkie scolded Takano and his staff for making "unsubstantiated claims."
"We believe that VA is a safe place for all veterans to enter and receive care and services, but the unsubstantiated claims raised by you and your staff could deter our veterans from seeking the care they need and deserve," Wilkie wrote.
Missal wrote to Wilkie late Wednesday, saying the secretary was wrong to characterize Goldstein's allegation as unsubstantiated. During a meeting Tuesday, Missal told VA Deputy Secretary Jim Byrne and VA Chief of Staff Pam Powers that the case would be closed and "no other characterization could or should be made regarding the outcome."
"Neither I nor my staff told you or anyone else at the department that the allegations were unsubstantiated," Missal wrote. "Reaching a decision to close the investigation with no criminal charges does not mean that the underlying allegation is unsubstantiated."
Missal ended the letter by stating that his office encourages the reporting of all potential misconduct at VA medical facilities and "no one should be discouraged from reporting an alleged crime."
Takano and Rep. Julia Brownley, D-Calif., also responded to Wilkie's letter Wednesday evening, describing it as "shockingly tone-deaf," "outrageous," "flippant" and an example illustrating how female veterans' concerns are often dismissed by the agency.
"When my staffer bravely came forward in September, she did so in the spirit of wanting other women veterans to feel safe," Takano said in the statement. "But the secretary's flippant letter is only further evidence to my staffer and others that coming forward is punished, speaking out retaliated against, and that a hostile culture at VA is tolerated."
Brownley, who chairs the Women Veterans Task Force, called on Wilkie to apologize.
"If we've learned anything from the #MeToo movement, it is that being heard and being supported for coming forward is an essential first step to stopping sexual assault and to ending the unfortunate culture that allows it," she said.
wentling.nikki@stripes.com Twitter: @nikkiwentling