More than 20,000 veterans removed from military earplugs lawsuit over missing documents
By
Stars and Stripes
May 9, 2022
---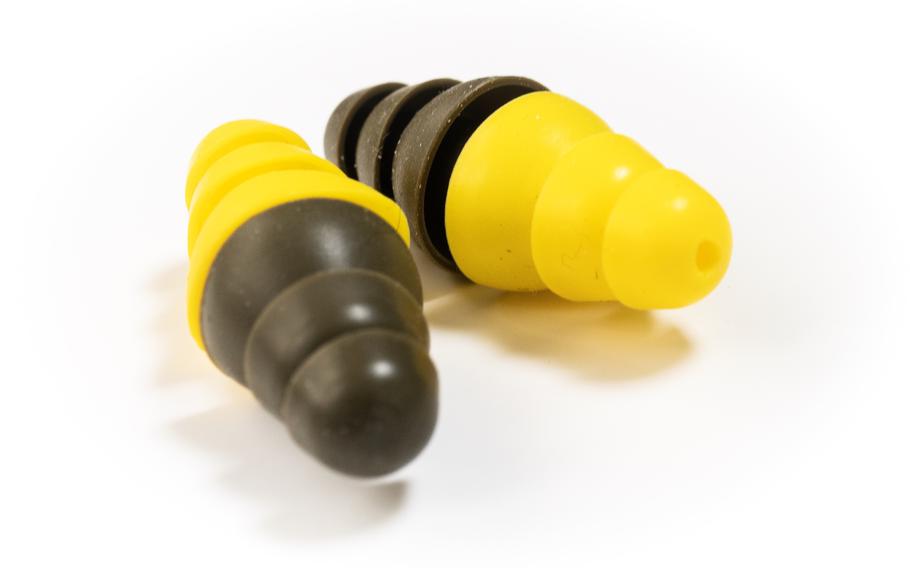 The lawsuits of more than 20,000 veterans who claim earplugs used during their military service caused them hearing damage were dismissed by a federal judge after the veterans failed to provide documents needed to continue their cases, according to court records.
District Judge M. Casey Rodgers of the Northern District of Florida, Pensacola Division, ordered the dismissals Friday as roughly 270,000 similar cases are still pending. The group of lawsuits against earplug manufacturer 3M has become the largest multidistrict litigation in U.S. history, according to court records.
The veterans are suing the Minnesota-based company over earplugs that it sold to the military and were used by troops deployed in the wars in Iraq and Afghanistan until about 2015. The lawsuits claim 3M's combat arms earplug version 2, which was dual-sided, could imperceptibly slip in the ear canal and exposed the wearer to damage, including hearing loss or tinnitus.
The company never issued a recall on the product, according to 3M.
The judge's orders issued Friday removed cases primarily because the veterans failed to provide to the court their official service record, known as a DD214. If they can produce the document by a specific time, veterans can get their case reinstated, according to the court documents.
When the multidistrict litigation was organized, the court created what it has called an administrative docket, which does not require the standard vetting procedures that come with filing a lawsuit, including filing fees that are in part meant to weed out frivolous cases. As the judge moves cases from the administrative docket onto the court's standard docket to proceed forward, the veterans' cases must begin meeting certain criteria.
"The court has started a process to dismantle the administrative docket, which we strongly support. These orders are an important step in the right direction. Requiring expedient vetting could help provide greater certainty into the actual number of cases in the [multidistrict litigation]," 3M said in a statement. "There is currently no way to know how many of these claims will actually complete the necessary steps to file a lawsuit whatsoever, much less reach trial."
News of the dismissals come as a 16th trial began Monday, the last in a series of bellwether cases, which are meant to present a representative of cases before a jury to gain useful information for potentially reaching a settlement for all cases.
The results of the previous cases have varied, with juries siding with veterans — either completely or in part — nine times. Damages paid to veterans have ranged from about $800,000 to $55 million.
"3M cannot escape the fact that they are facing more than 200,000 claims from U.S. service members after supplying them a defective earplug that caused irreversible hearing damage," according to a statement from the veterans' lead attorneys Bryan Aylstock of Aylstock Witkin Kreis & Overholtz, PLLC, Shelley Hutson of Clark, Love & Hutson GP, and Christopher Seeger of Seeger Weiss LLP. "With more than 85% of plaintiffs transitioning their cases to the active docket, and juries entering verdicts in favor of two-thirds of service members to go to trial to date, we are very much looking forward to the hundreds of cases the court is preparing the parties to try this year."
---
---
---
---