Event honors 40th anniversary of Vietnam memorial in Boston
Associated Press
September 12, 2021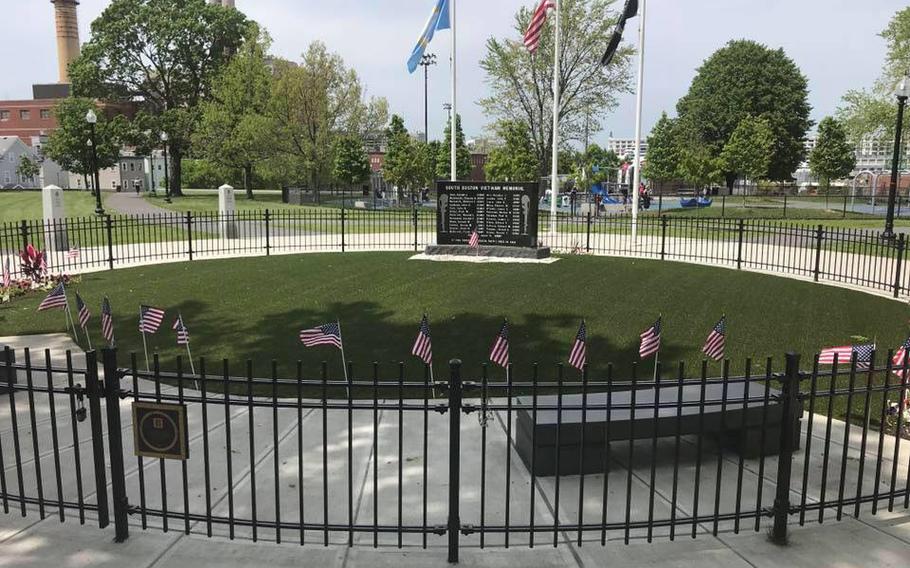 BOSTON — Boston is marking the 40th anniversary of a memorial to local soldiers killed in the Vietnam War.
Organizers said they'll hold a memorial mass at St. Brigid Church, in the city's South Boston neighborhood on Sunday morning. The mass will be followed by a rededication ceremony at the South Boston Vietnam Memorial in Medal of Honor Park.
Medal of Honor recipients, who are in Boston this week for their annual convention, are expected to attend and speak at the event, organizers said.
The families of the South Boston residents killed in action during the war are also slated to attend, along with state and local dignitaries.
Organizers say the memorial, which was officially dedicated on Sept. 13, 1981, was among the country's first formal monuments for Vietnam vets, predating the dedication of the national Vietnam Veterans Memorial in Washington, D.C.
The monument honors 25 men from South Boston, a neighborhood that organizers say suffered one of the highest losses of men killed in action in the country for a community of its size during the war.