Veterans team uses combat skills to help typhoon victims
by
Seth Robson robson.seth@stripes.com
November 17, 2013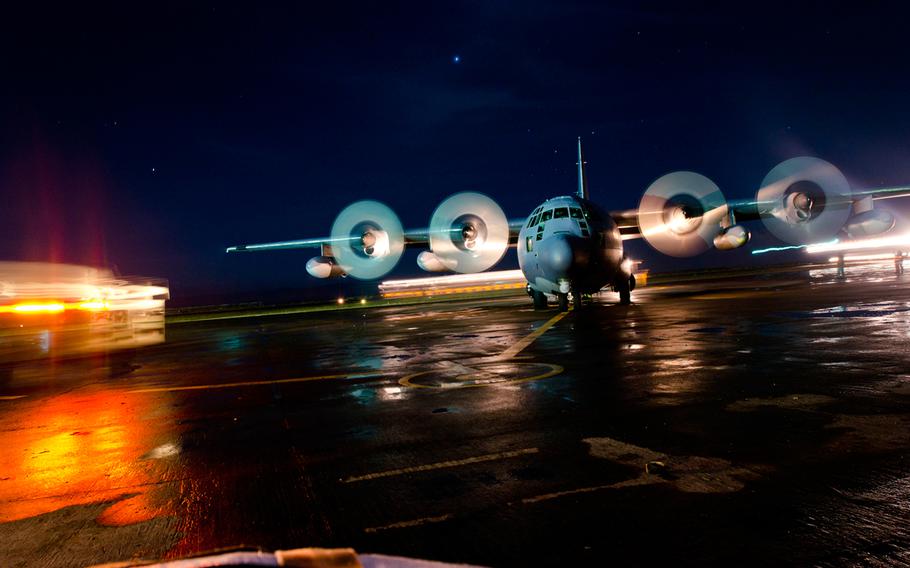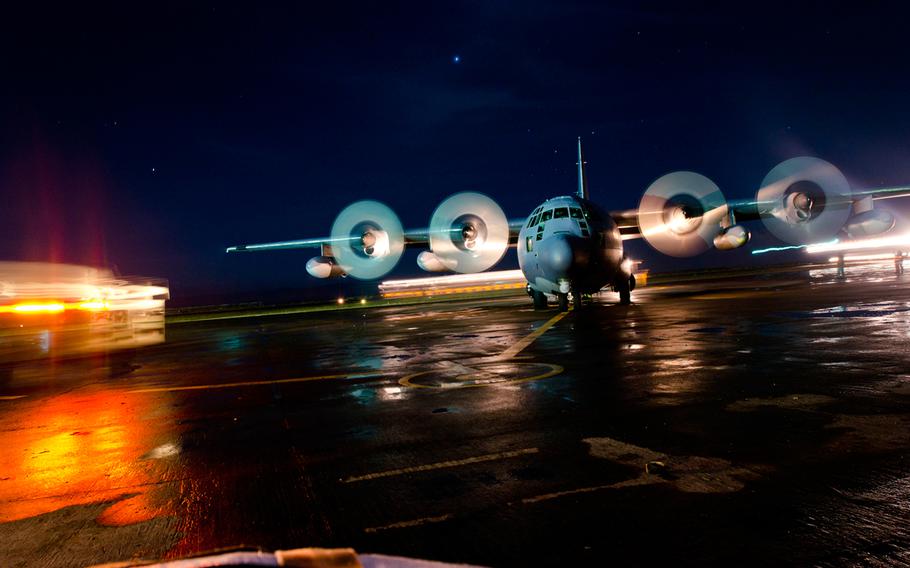 TACLOBAN, Philippines — U.S. veterans with deployment skills honed in Iraq and Afghanistan are helping save lives amid the carnage wrought by Typhoon Haiyan in the Philippines.
The vets, many with recent combat experience, are working alongside active-duty troops to help typhoon victims in Tacloban, a city of 350,000 that bore the brunt of the deadly storm, one of the most powerful ever to make landfall.
While the U.S. military flies in relief supplies and evacuates victims at the city's airport, the veterans — who arrived in the disaster zone days after the typhoon hit — venture into the decimated landscape to look for functioning wells, survey mass graves and support other non-governmental organizations providing medical care.
Fifteen members of Team Rubicon, formed by veterans to help survivors of the 2010 Haiti earthquake, are in the Philippines, working in conditions that are more challenging than most active-duty troops experience in combat zones.
When dawn broke Friday in Tacloban, they emerged from a collection of orange and red tents pitched next to a collapsed building, ready to assist uniformed U.S. and Filipino troops.
Four team members pulled on hiking gear, shouldered packs, snapped on helmets and boarded a military helicopter that took them, along with a pair of armed Filipino soldiers for security, to a remote area. Their mission was to find out how the residents there fared and what kind of support they needed.
Another group headed for a makeshift medical clinic on the edge of the airport to help overwhelmed Filipino military doctors tend to patients.
Former Navy pilot Ken Harbaugh, 39, of Chagrin Falls, Ohio — chief operations officer for Team Rubicon in Tacloban — said the vets spent their first days in country helping with logistics at a field hospital set up by other aid workers.
"They did 50 surgeries in a day in an operating room that was just a bench with some guys holding up tarps," he said of the volunteer surgeons, who delivered 10 babies last week.
"We have deployment experience and skills that enable us to go into areas like this and get up and running quickly," Harbaugh said. "We try to bridge the gap between the disaster and the arrival of the big boys."
Working in the aftermath of this disaster is far more difficult than deploying to Afghanistan, he said. The sprawling archipelago of more than 7,000 islands is hot and humid, and another large storm dumped heavy rain on the country after the typhoon. Much of the area's infrastructure has been destroyed, and debris blocked roads. The stench of death and decay is heavy in the air.
"We are wet all the time and in the field with limited comms and no water… no power… medical supplies running extremely low… doing surgeries with the bare minimum of anesthetic," he said.
Tens of thousands of typhoon victims are struggling to survive in appalling conditions. But things aren't much easier for aid groups like Team Rubicon, who have been rationing food and water and going without showers in a place where electric lights and flush toilets are a distant memory.
At the clinic beside the airport, Team Rubicon member Breaux Burns, 35, of Durango, Colo., a former active-duty Marine and paramedic firefighter, helped a doctor cut into a man's festering leg wound as blood and pus spilled onto the floor. Later he took a blood sample from a diabetic whose medication was lost in the storm.
The clinic treated 600 patients the day after the storm, more than 700 the next day, and medics lost count after that, according to one of the Filipino military doctors working there, Capt. Victoiano Sambale.
Team Rubicon members also have been helping to evacuate patients, escorting them to the flight line and keeping tabs on their conditions as they wait for flights, he said.
Lourdes Tiglao, 38, of Falls Church, Va., who spent 11 years as a member of an Air Force critical-care air transport team and now is running a pulmonary laboratory in Arlington, Va., was helping American medics to communicate with the patients.
Tiglao grew up speaking Tagalog in the Philippines and got her U.S. citizenship while she was serving in the military. She's also giving the team cultural advice.
"Filipino society is very collective," she said. "The focus is always for the general good of everyone, so people help each other, even in times of dire need. Having that collective attitude in the culture makes a huge difference in terms of being resilient."
After she retired from the military, Tiglao felt a loss of community and sense of mission, she said.
"When I joined Team Rubicon [in 2010], I got those things back," she said.
The team has responded to a number of disasters in the U.S., including Hurricane Sandy, she said.
Another veteran volunteer at Tacloban, Elana Duffy, 33, of Maplewood, N.J., suffered a serious traumatic brain injury in a 2005 attack on her convoy near Balad, Iraq. After she was medically discharged from the Army, she linked up with Team Rubicon while she was helping another group of volunteers with the Hurricane Sandy relief efforts.
Duffy is an experienced military interrogator, but it's the skills that she's acquired using the GI Bill to study "fire science and emergency management" that are in demand here.
When Team Rubicon isn't responding to disasters, members try to engage veterans and get them involved in community service projects, Tiglao said.
"That gives us an outlet to hone our skills," she added.
Veterans often feel a void after they leave the military, said James McGreehan, 34, of Pittsburgh, a former Army Black Hawk helicopter pilot who is leading Team Rubicon in the Philippines.
"You spend a great majority of your life learning skills that aren't directly applicable to the civilian community," he said. "Team Rubicon gives us a vehicle to exploit those skills."
Another group of Team Rubicon volunteers will replace the team that's working in the Philippines later this month.
Team members are selfless and will drop everything to accomplish their mission, McGreehan said.
"There is no job that I have had as a civilian that has come close to working with these kinds of people," he said. "The camaraderie and team work. I can't feel that in the civilian world."