VA's post-pandemic plan: Expand health care services at Walmarts
---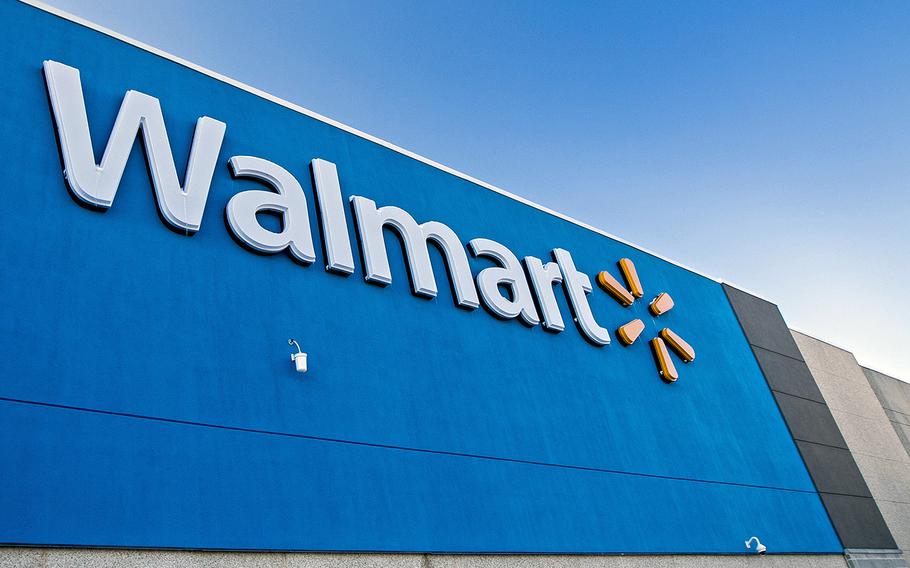 WASHINGTON — Veterans Affairs Secretary Robert Wilkie said the agency's telehealth services at Walmarts will expand in parts of the country with limited access to the agency's hospitals, calling the move the "wave of the future."
Wilkie said the agency's plan to have a larger footprint in areas where it is more difficult to get to a hospital will kick off after the coronavirus pandemic starts to wind down. Since VA and Walmart announced their private-public partnership last year, five telehealth centers have been opened in stores in mostly rural parts of the country and at Veterans of Foreign Wars sites.
"When the [pandemic] winds down, it's Walmart's intent to start moving more of these facilities," Wilkie said in a recent call with reporters. "Walmart has plans to move more rapidly once this [pandemic] is over."
Wilkie did not say how many new sites are planned.
The first site was set up in Asheboro, N.C., in December. Since then, the VA had centers set up in Walmarts in Boone, N.C.; Howell, Mich.; Keokuk, Iowa, and Fond du Lac, Wis. However, all locations are temporarily closed due to coronavirus concerns.
At each Walmart telehealth site, the store donates the equipment and space. The VA said most medications can be prescribed on-site and delivered to the veteran's home. Services vary at each location but may include primary care, nutrition, mental health and social work.
VA's VFW telehealth sites are in Eureka, Mo.; Los Banos, Calif.; Linesville, Pa.; Gowana, N.Y., and Athens, Texas. Only the Eureka location is open right now. Each location at VFWs and Walmarts are partnered with a major VA hospital in the state.
According to the VA, nearly 25% of veterans live in rural areas, half of whom are older than 65 and much more likely to be enrolled in the VA health care system and have a lower income than veterans who live in cities.
Veterans in rural areas could also have issues accessing high-speed internet needed for telehealth, which connects patients with doctors for therapy or to discuss medical treatments. In some cases, veterans outside of urban areas might live hours away from VA hospitals or face other travel limitations.
Telehealth options can make VA care easier to access and eases the burden of long travel times to appointments. In 2019, there were more than 1.3 million video telehealth appointments with more than 490,000 veterans, according to the department.
"They can do routine things, basic hearing and eye tests and things like that. But I see it as the wave of the future for mental health. This puts veterans in a comfortable setting. It doesn't force them or their families to travel long distances. And it doesn't force them into what could be in many cases an unfriendly, large clinic setting," Wilkie said.
Beynon.Steven@Stripes.com Twitter: @StevenBeynon
---
---
---
---