USFK dependent tests positive for coronavirus, putting military on high alert in South Korea
by
Kim Gamel
February 24, 2020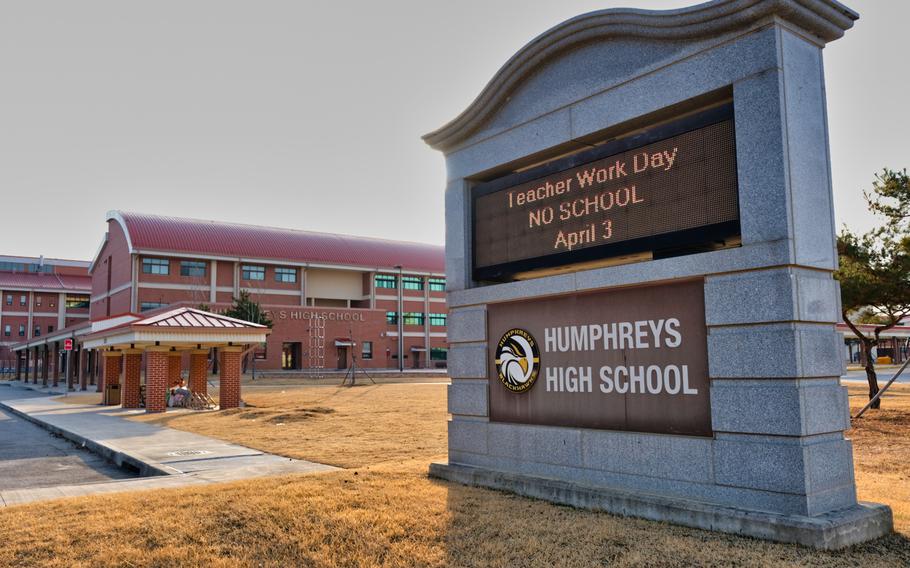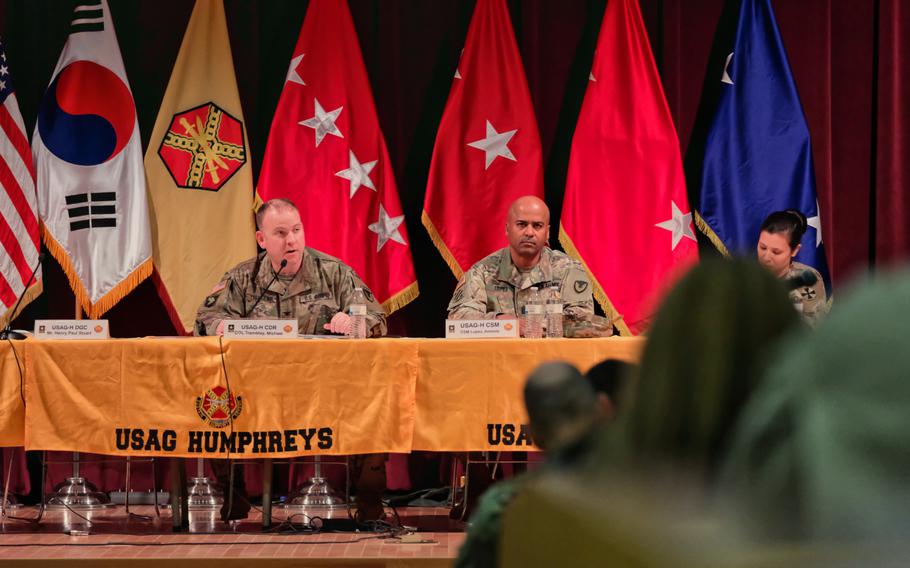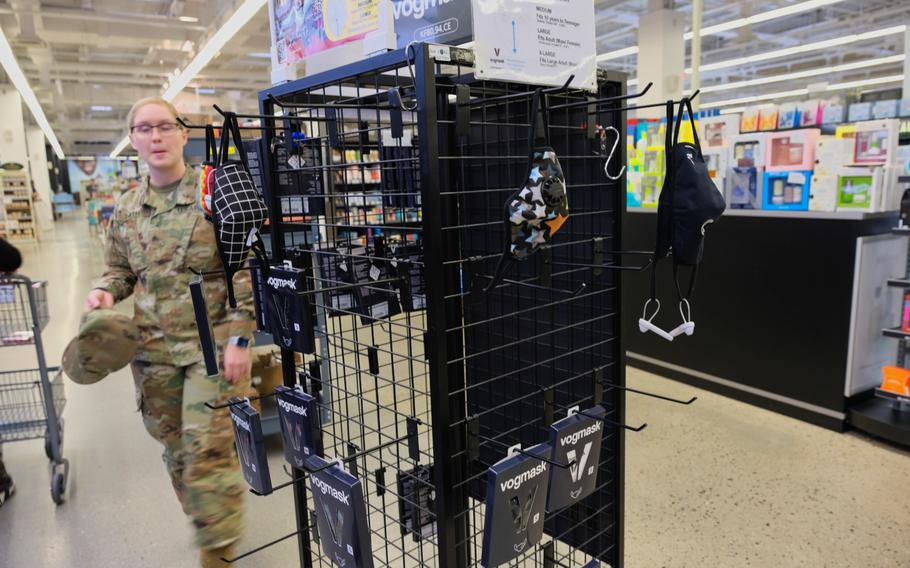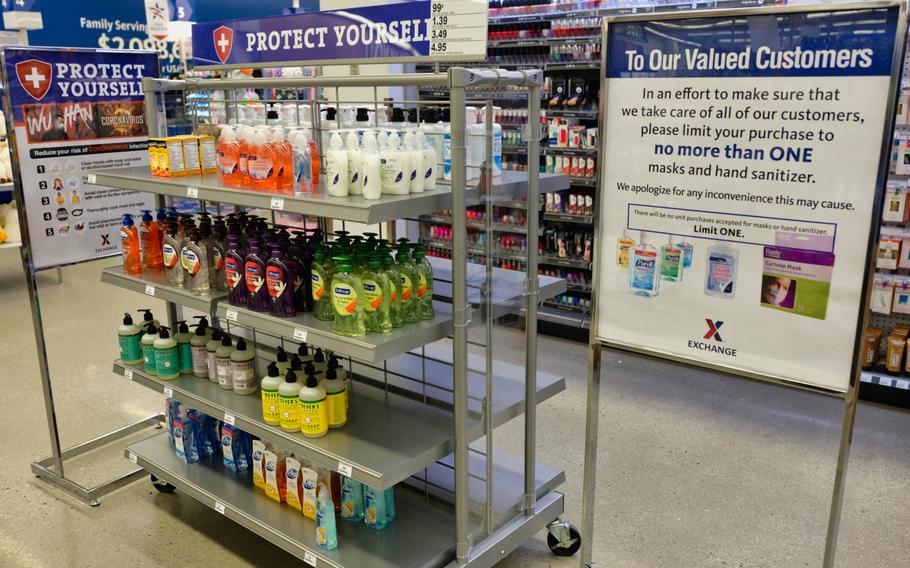 CAMP HUMPHREYS, South Korea — The widow of a retired soldier who recently visited stores on a southeastern base tested positive for the new coronavirus in the first confirmed case for the Army in South Korea, officials said Monday as the military went on high alert.
Schools on bases across the country also were closed for the rest of the week, according to the Department of Defense Education Activity.
The situation escalated as South Korean health authorities struggled to contain the spread of the deadly respiratory virus after an outbreak in the southeastern city of Daegu and surrounding areas pushed the number of infections past 800, with eight deaths.
South Korea's Centers for Disease Control and Prevention "informed us today a [U.S. Forces Korea] dependent in Daegu tested positive for COVID-19, making this the first time a USFK individual has tested positive," a USFK statement said.
"USFK has raised the risk level to 'high' for USFK peninsula-wide as a prudent measure to protect the force," it added.
That triggered preparations to implement health screening measures at the gates and other restrictions on Camp Humphreys, the main U.S. Army garrison on the divided peninsula, and other restrictions beginning Tuesday, officials later explained.
No active-duty service members or relatives of active-duty service members have tested positive for the coronavirus that has rapidly spread over the past week, Camp Humphreys garrison commander Col. Michael Tremblay said separately at a town hall-style meeting Monday.
"We have had a number of U.S. soldiers and dependents that were tested, but they all came back negative," Tremblay said.
The woman who tested positive was the widow of a retired soldier, USFK commander Gen. Robert Abrams said in a tweet, adding the command was saddened she had contracted the virus. "We pray for her recovery," he said.
She had visited the post exchange on Feb. 12 and 15 at Camp Walker in the southeastern city of Daegu, which has been the epicenter of a recent outbreak, according to USFK.
Another official told Stars and Stripes that the woman also had shopped at the commissary on the base, which already has essentially locked down soldiers for nonessential movement off-post and implemented health screening at the gates.
South Korean and USFK health professionals were doing a trace investigation to determine whether any others may have been exposed, USFK said.
The military's decision to go to health protection condition Charlie, the second-highest level behind Delta, came after weeks of insisting that soldiers, their families and civilian contractors were relatively safe from the virus spreading outside the gates.
"We're moving to HPCON Charlie as of today as a result of COVID-19," Tremblay said Monday.
"We are going to begin to limit all soldier movement," he said. "We're really serious when we say limit travel, stay indoors. We can control that activity with soldiers and we're going to. We're still working through what that means with families and dependents."
The health screening measures to begin Tuesday were similar to those already underway at the Army garrison in Daegu, with questionnaires about possible exposure to COVID-19 and temperature checks before entry. All but three gates would close to facilitate the process, Tremblay said.
USFK already had established a quarantine facility in a barracks in the old part of the base to house service members who had been to China for two weeks, which is believed to be the incubation period for the virus.
About 65 service members and other members of the community had been self-quarantined at one point, but Tremblay said Monday that only six soldiers were in the barracks.
Service members also were being quarantined while waiting for the results of COVID-19 tests, which have to be outsourced to overstretched South Korean hospitals, creating a backlog, Tremblay said, adding that more quarantine and isolation facilities were being readied protectively.
The command encouraged all personnel to continue to practice strict proper hygiene measures, including frequently and thoroughly washing hands, avoiding handshakes and unnecessary contact with others.
DODEA said it was assembling a working group to finalize educational plans to conduct classes virtually after closing schools across the country.
"In coordination with USFK to include an overabundance of caution, the decision was made to close all DODEA schools in Korea for the remainder of the week," the agency's Pacific regional chief of staff, Todd Schlitz said.
Stars and Stripes reporter Dave Ornauer contributed to this report.
gamel.kim@stripes.com Twitter: @kimgamel
---
---
---