US Army tests electronic 'smart scope' designed to kill drones in Syria
by
Slobodan Lekic
June 3, 2020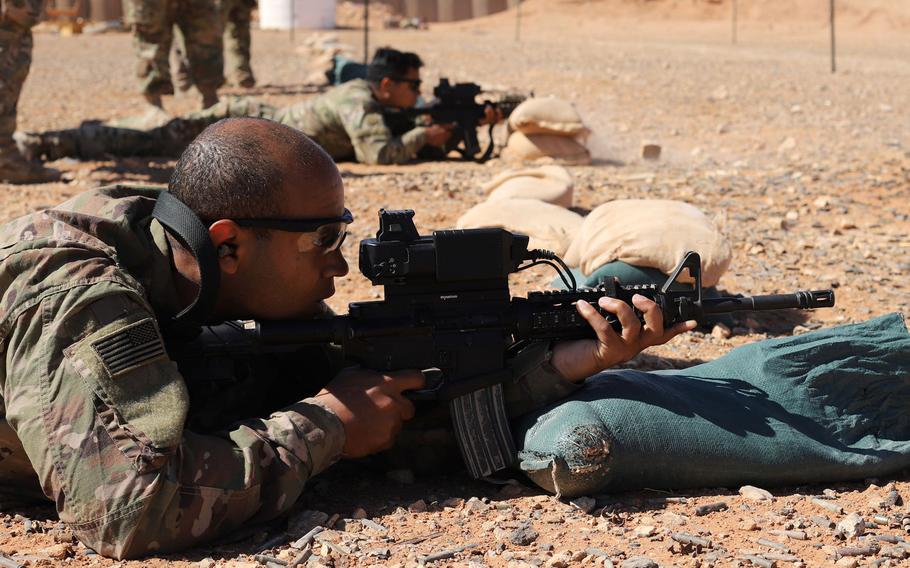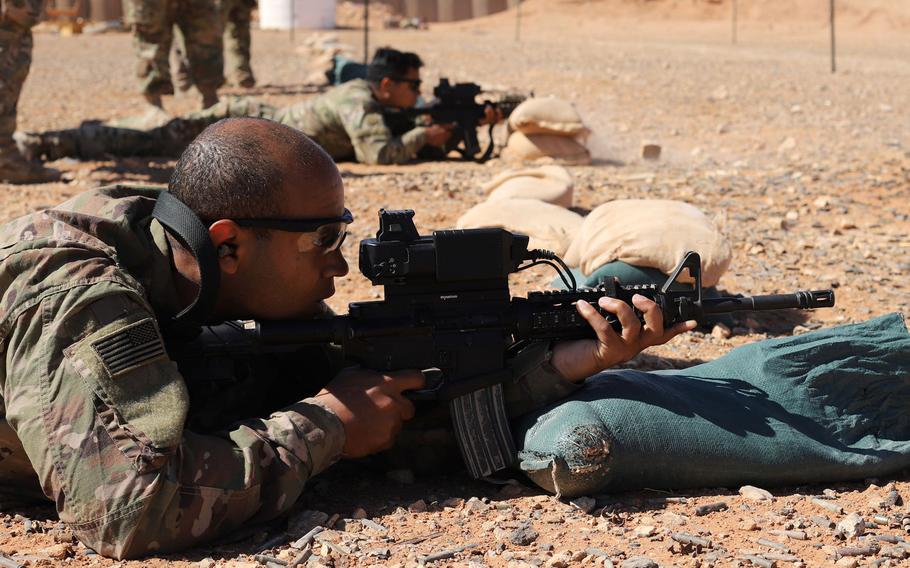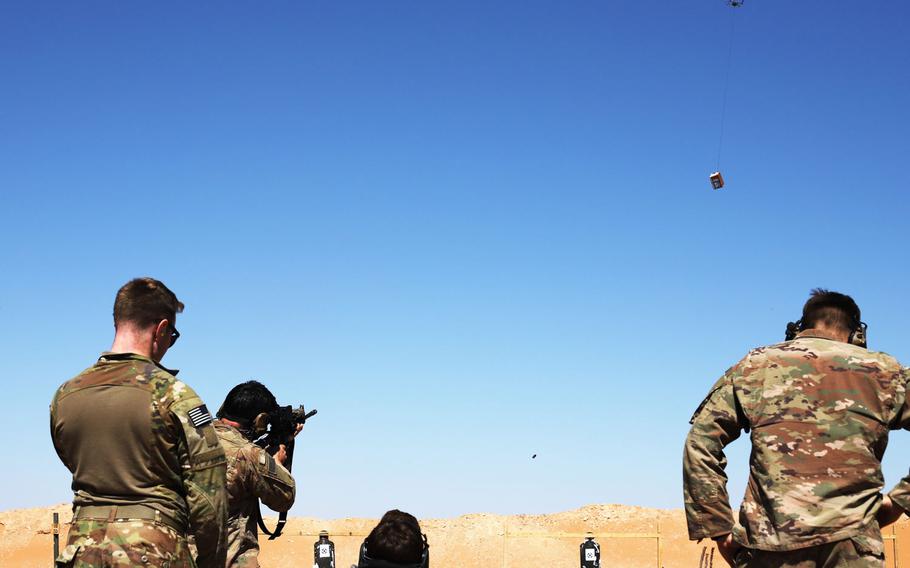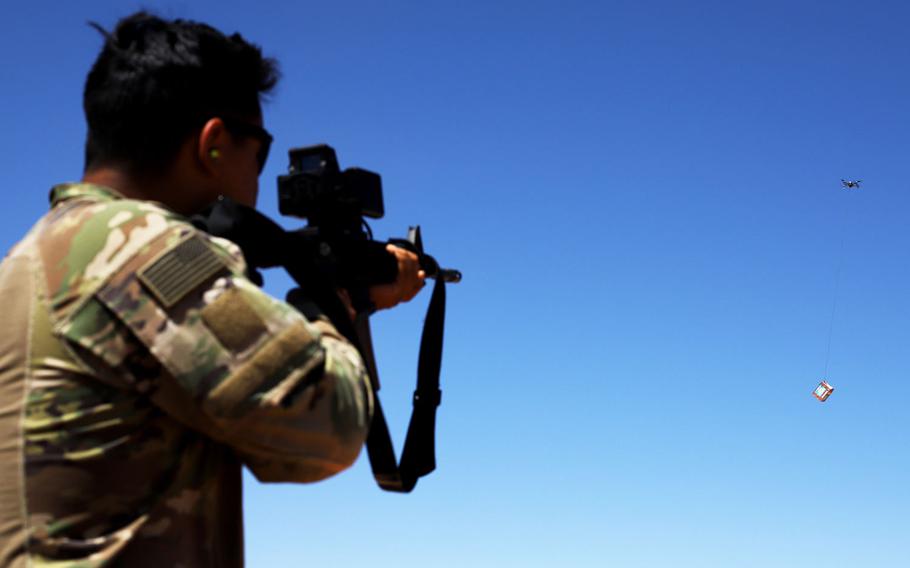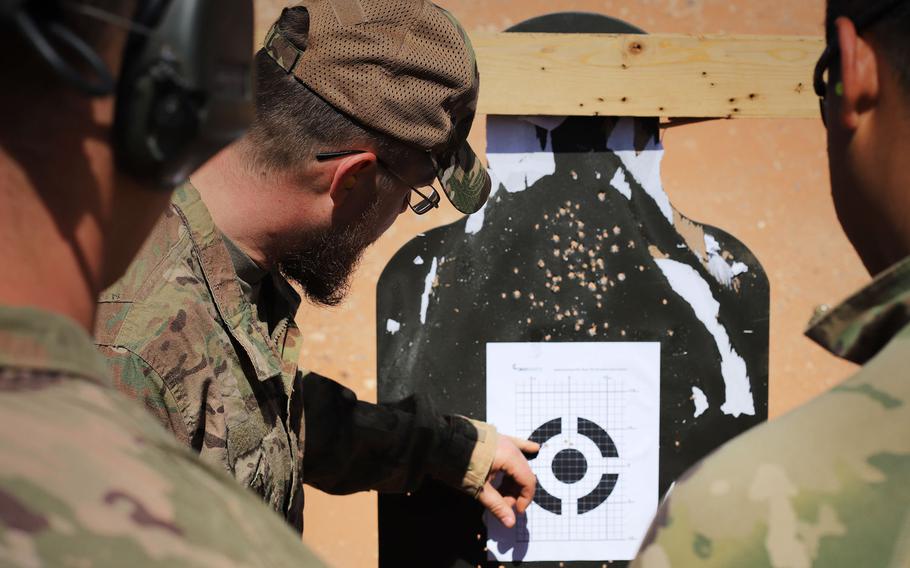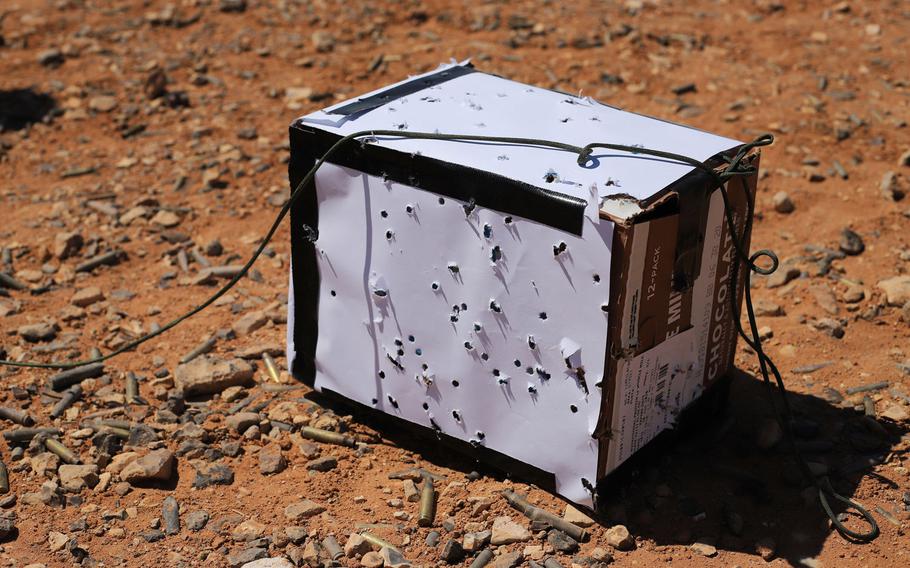 Images of U.S. soldiers in the Syrian desert training with an advanced electronic aiming system on their rifles have offered the first indication that the Israeli-made device was being field tested by the U.S. military.
The photos — posted on the Defense Visual Information Distribution Service — showed special operators at the al-Tanf base in southern Syria using the Smart Shooter SMASH 2000 sighting system mounted on their M4A1 carbines. They were shown firing on range targets and also at a box in the air suspended below a small drone.
The small arms fire control system allows the shooter to select a target and lock on while pressing the trigger, according to the Israeli manufacturer Smart Shooter.
But the electro-optical system — which includes image recognition software — blocks the action until the firing solution can guarantee a hit, when it automatically activates the trigger. It can be used in daylight and at night.
Smart Shooter, which has paired with German firearms maker Sig Sauer to offer its system to the U.S. and other militaries, said that the system allows any firearm — including machine guns and assault rifles — to be used to destroy flying drones.
Remote-controlled aircraft equipped with cameras and in some cases grenades have become a threat to U.S. troops and bases in recent years. Military personnel in Iraq, Syria, Afghanistan and elsewhere have trained on various systems designed to disable or down the small drones.
The SMASH system, which is already in use in the Israeli armed forces, has been tested previously stateside by the U.S. military. But this appeared to be the first time U.S. soldiers overseas were pictured using it.
The photo captions said the coalition troops were familiarizing themselves Saturday with the new equipment. The al-Tanf outpost, close to the borders with Iraq and Jordan, has been used by U.S. forces to train anti-Islamic State fighters.
"Coalition and partner forces regularly train on various weapon systems in a joint effort to help set conditions for the enduring defeat of Daesh in Syria," the captions said, using an Arabic acronym for ISIS.
The photos were taken by a soldier assigned to the Army's 5th Special Forces Group, deployed as part of the U.S.-led coalition's special operations task force. There was no separate statement or comment from military officials accompanying the photo gallery.