Two US fleets pair drills to boost security in East Africa
---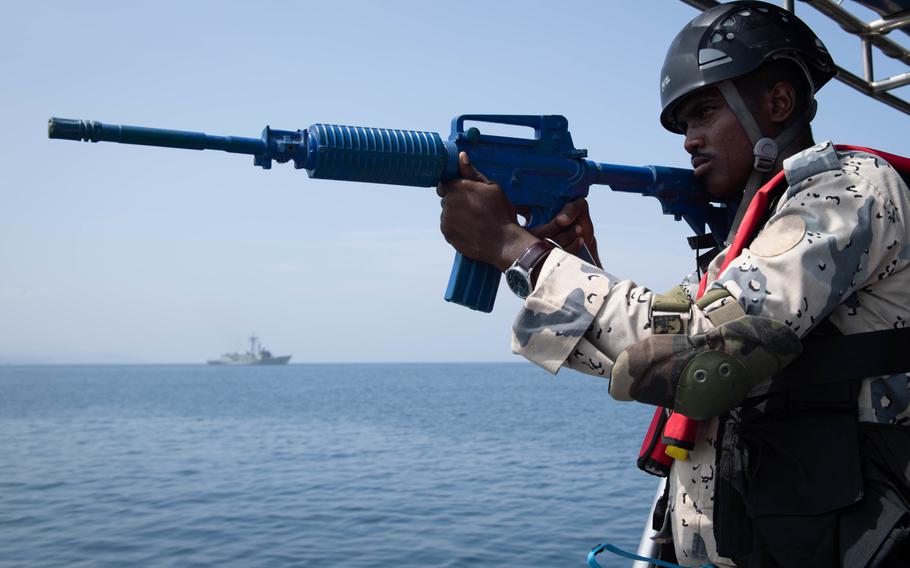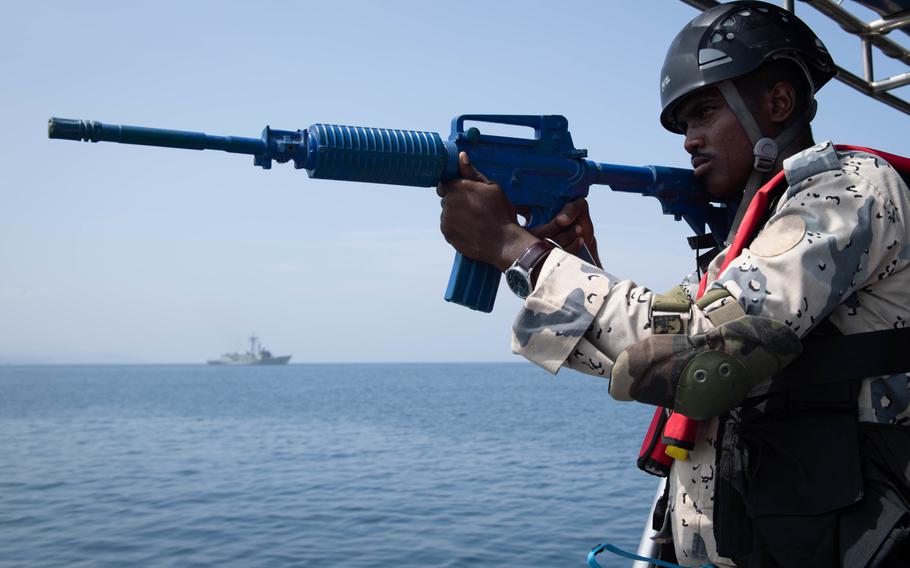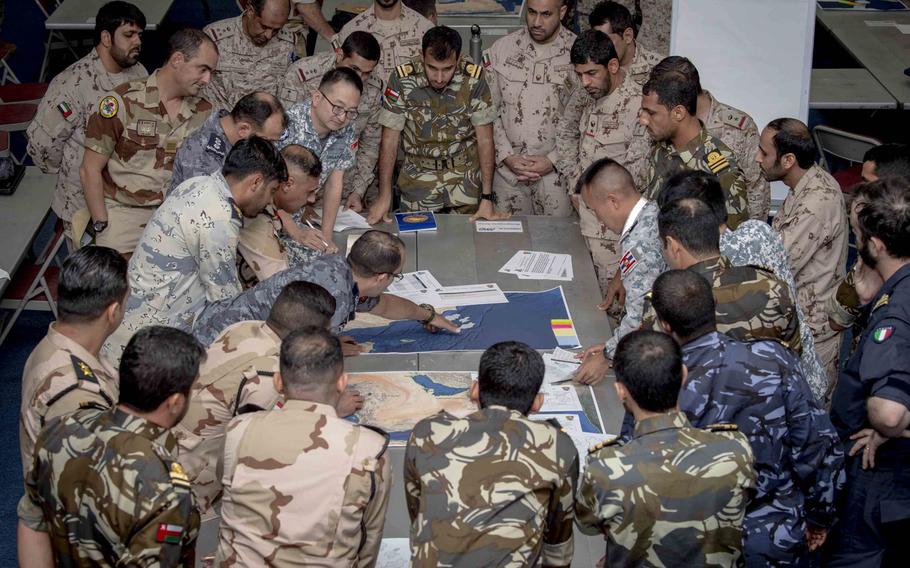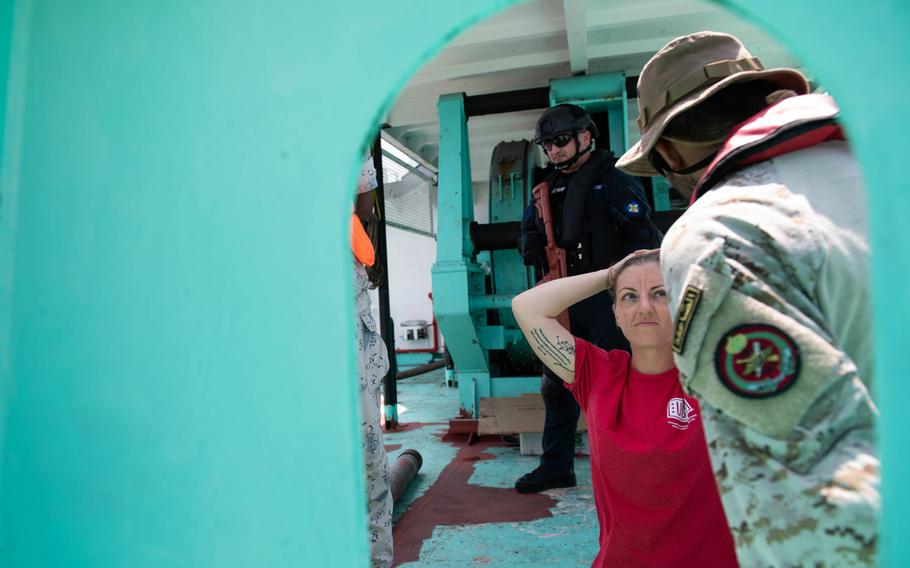 The Navy's 5th and 6th fleets are conducting exercises in tandem to help East African and Indian Ocean nations combat seagoing crimes and other threats in the region.
This first-time coupling of the sea policing drill Cutlass Express with the large-scale International Maritime Exercise, or IMX, will boost security efforts among the more than 60 participating navies as well as the two U.S. fleets whose theaters border each other, the Navy said.
"As we all know, crime at sea doesn't heed any imaginary lines that we've drawn that separate our fleets," Rear Adm. Nancy Lacore, 6th Fleet's vice commander, told Stars and Stripes. "They flow freely across the Indian Ocean regardless of where we put a line down."
Cutlass Express, hosted by U.S. Africa Command and Naval Forces Europe and Africa, is taking place a few months early to run concurrently with the broader IMX, hosted by Naval Forces Central Command.
The three-week dual exercise runs until Nov. 16. Most of the two fleets' drills are separate but in proximity. The fleets will exercise together in the Gulf of Aden, practicing explosive ordnance disposal, port protection and other defensive tactics.
In Cutlass Express, 18 navies are training to spot, raid and search ships during simulations near Djibouti, Seychelles, Madagascar and Mauritius. Some of those navies will be among the 58 taking part in IMX, which includes nations in active or observer roles.
In the past, IMX focused on countering mines, defending against missiles and combating fast-attack vessels, such as the ones Iran commonly uses.
Mine countermeasures training will continue this year, but other scenarios will focus on protecting infrastructure, boarding techniques, explosives disposal and patrol force operations.
The two fleets' commands are sharing information, including for sea policing. The teamwork will better enable one fleet to hand off policing to the other when criminal activities cross boundaries, Lacore said.
The exercise helps African navies police seaborne crimes like illegal fishing, gun running and unlawful ship fueling, Lacore said.
The region's growing economy and improved infrastructure feed illicit activities as much as legal ones, threatening the countries' stability and leaving them more open for violent extremists and U.S. rivals to exploit, said Christopher Jasparro, national security affairs professor at the Naval War College.
U.S. efforts to bolster regional security, including through naval exercises, are well-regarded in Africa, Jasparro said, so it's important that the U.S. keep at it.
"Not only can this help build security and help combat common threats, but it also gives the U.S. influence, leverage and goodwill in a region where it faces competition from countries like Russia and China," Jasparro said.
wyland.scott@stripes.com Twitter: @wylandstripes
---
---
---
---