Zuffenhausen: Porsche lovers should speed to Stuttgart-area museum
by
Charlie Coon
October 11, 2005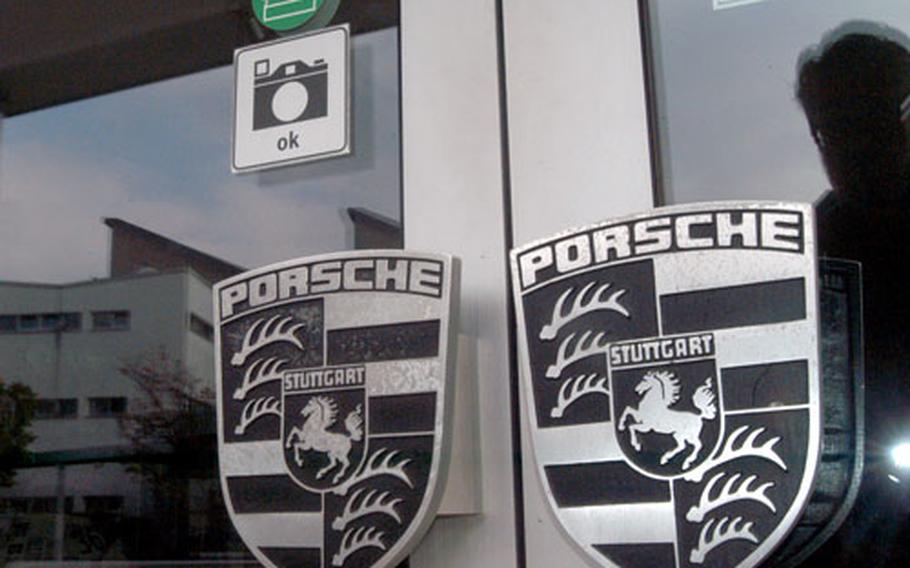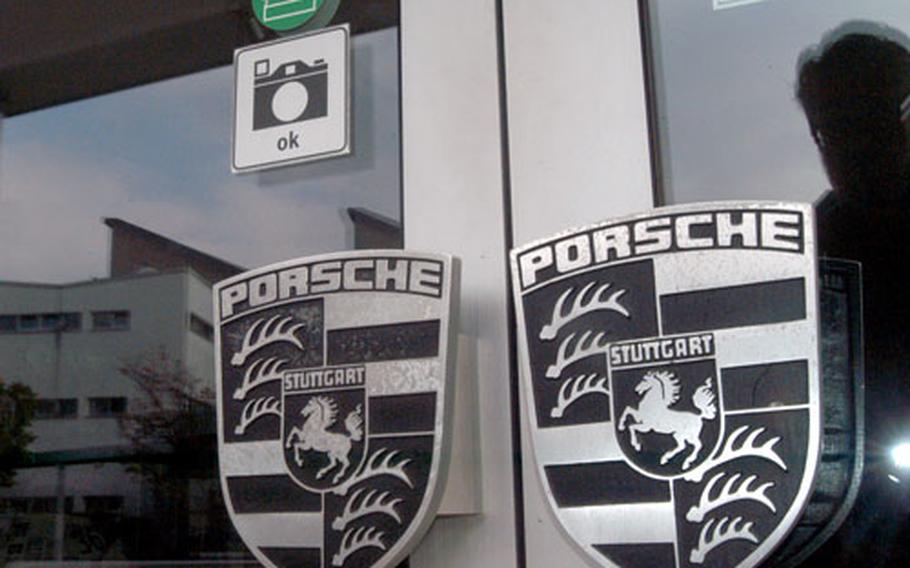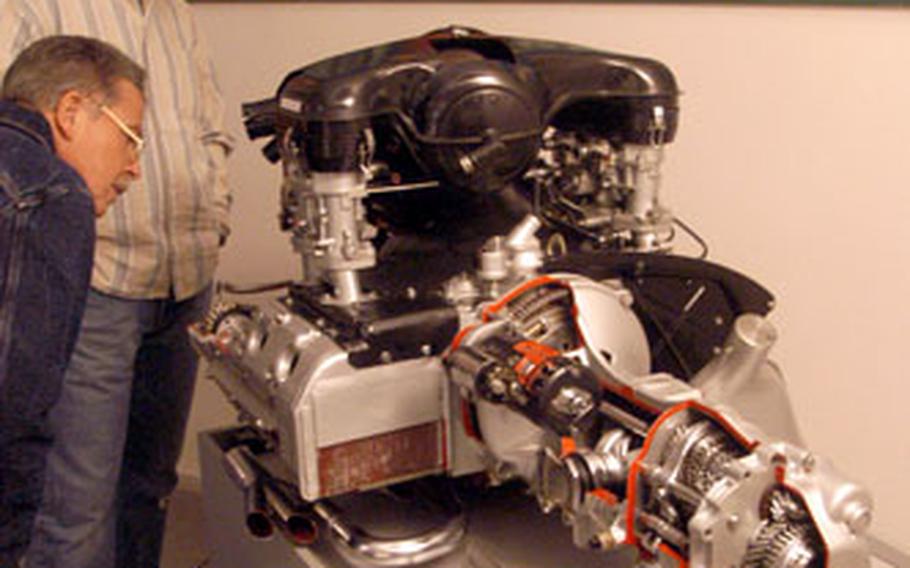 There's something about Porsche.
Is it the way the name rolls off the tongue? POR-shahhh!
Maybe it's that the automaker makes only one kind of car: fast and sexy. OK, OK, there's that recent development, the Porsche Cayenne sport utility vehicle, but who's counting?
Porsche is really about the 911 and Carrera, the 944 and Boxster, and about Le Mans and Formula One. It's about cars that 99.9 percent of the people who read this story can't sensibly afford.
But as with gems and great works of art, it doesn't hurt to look.
The Porsche Museum in Zuffenhausen, Germany, on the northern edge of Stuttgart, is small, just like the company. It is not much bigger than a tennis court. Don't plan on spending the day there. An hour is more like it.
And frankly, it's more for sports-car fans and connoisseurs and less for people who get bored quickly.
Since 1948, the name Porsche has meant quality race cars. Let's face it, one doesn't buy a Porsche just to commute to work. The Porsche museum has a nice sampling of cars lined up in two rows.
There are passenger cars such as the 356 Roadster from 1948 and the Carrera GT from 2003. There are racing cars such as Teo Fabi's Porsche-powered McLaren Indy car from 1988, and a McLaren Formula One like those driven to world championships by Niki Lauda and Alain Prost in the mid-1980s.
Each car has a placard in front in both German and English, with a couple of paragraphs about the car and its place in Porsche history. Since the museum is small, it doesn't take much time to stop at each car, read a little about it and give the car a thorough look.
For those who like to turn wrenches, or wish they could, the museum has engines mounted onto podiums, some with transmissions attached, as well as brake and shock assemblies. There's also the aluminum chassis of a 917-10 CanAm Spyder hanging from the ceiling.
Real enthusiasts might want to combine a tour of the factory with a museum trip. (Warning: A factory tour must be booked in advance. Ask through the museum.)
Europe has crafted an industry out of selling souvenirs to tourists. It seems every castle and museum has a vendor, or vendors, waiting at the end of a tour to suck money out of awestruck visitors. The folks at Porsche aren't above such enterprise.
The museum offers coffee-table books from 20 to 100 euros laden with color and black-and-white photos and Porsche history. Most have text in both German and English. Museum-goers can pick up a Porsche sweater (119 euros), jacket (160 euros), or golf shirts and caps (20 to 35 euros). There are little models of cars, lapel pins and even Porsche ties.
Those who want to make a day of looking at fast cars can make a second stop at the Mercedes-Benz Museum, about a 10-minute drive from downtown Stuttgart. To learn more about it, see this Jan. 6, 2004, Quick Trip.
And if the two combined don't turn you on, then stay home with your Toyota.
On the QTDIRECTIONS: The Porsche Museum is in Zuffenhausen, just north of downtown Stuttgart. Take the B-10 to the Zuffenhausen factory (industrial) exit — be sure not to take the Zuffenhausen city exit. After taking the Zuffenhausen industrial exit, follow the small signs to the museum, which is about one mile from the bottom of the ramp. There is free parking across from the museum.
TIMES: Open year round, 9 a.m. to 4 p.m. Monday through Friday, 9 a.m. to 5 p.m. Saturdays, Sundays and holidays.
COSTS: Admission is free. However, there are plenty of souvenirs available for purchase.
FOOD: Don't come on an empty stomach. It's a factory district, and there are no restaurants in the immediate area. Readers from out of town might want to stop in one of the nearby villages for a bite, or bring their own food and drink.
INFORMATION: The museum does not have a Web site. Some information is available on the Internet by using search engines for Porsche Museum. The phone number is (+49) (0)711-911-25685.
— Charlie Coon