Zelen: Tasty Bulgarian in Seoul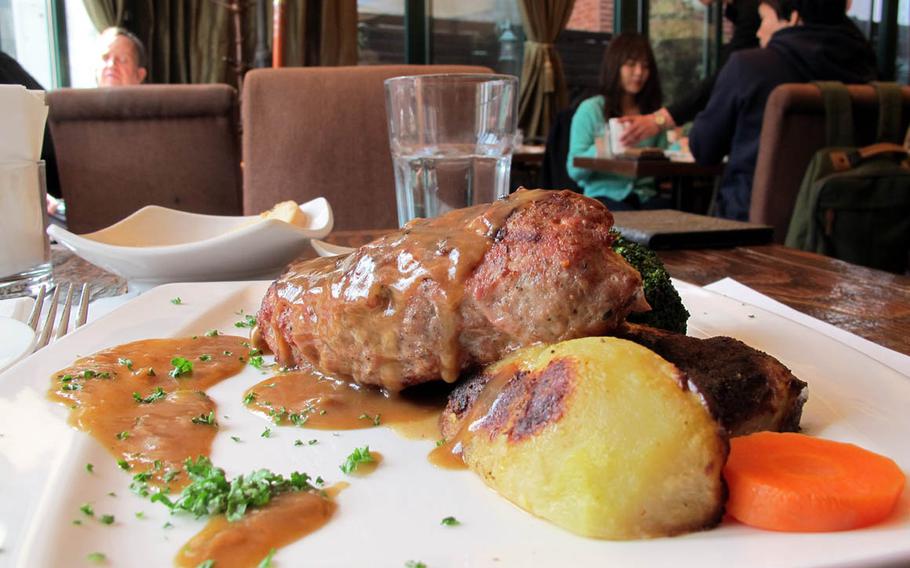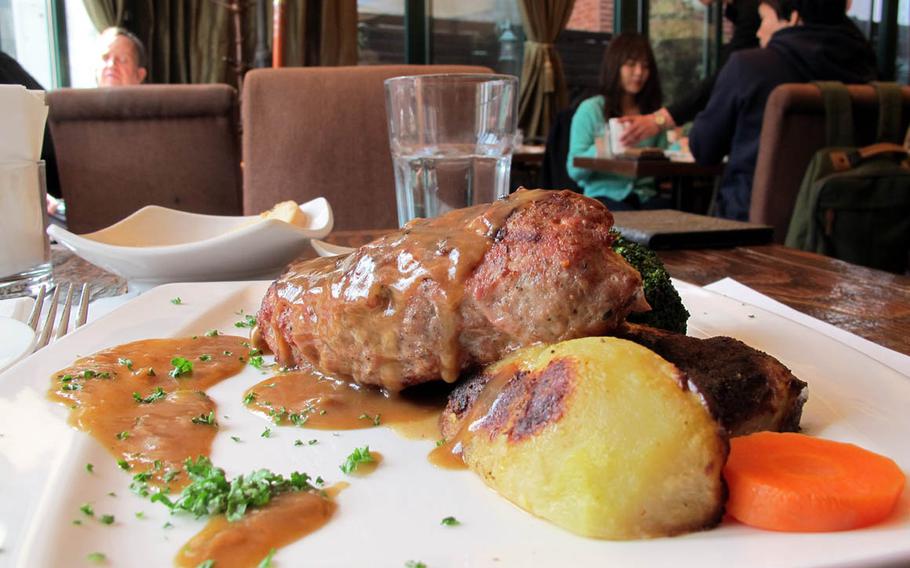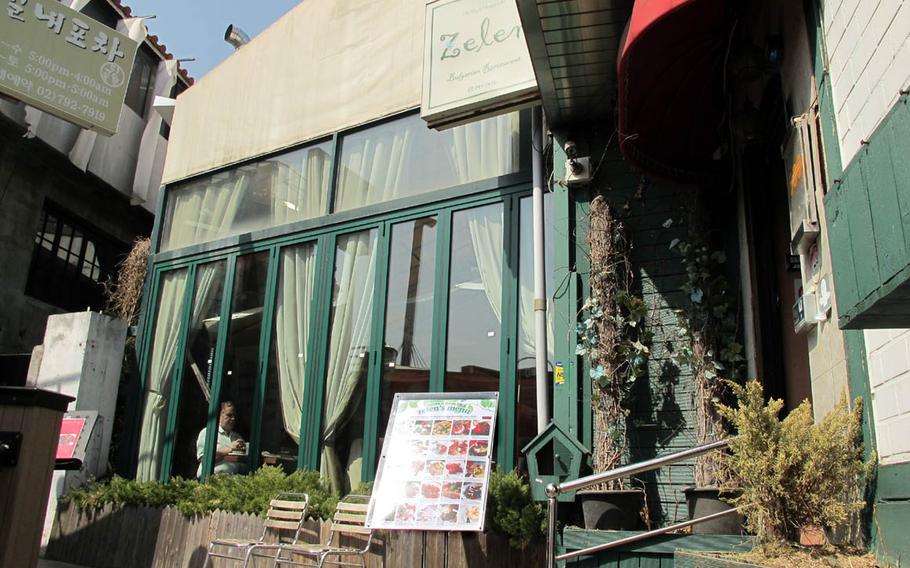 Chances are you've never said, "Let's go out for Bulgarian tonight."
If you did, you'd probably have to specify that you were talking about food. Zelen knows this and has some fun with it, billing itself as Asia's first and only Bulgarian experience.
Until I hear differently from the Bulgarian expatriate communities of the continent, I'm inclined to take their word for it.
Zelen's extensive menu, and Bulgarian food in general, do not require an especially adventurous palette. The grilled meat is a close cousin to Middle Eastern shish kabob; the penchant for stuffing foods inside peppers and other meats is a common thread with the rest of southeastern Europe. There are even a few similarities with Mediterranean treats, like the vegetable moussaka.
Put all that together, rearrange a few spice combinations and you have a snapshot of Bulgarian food.
Bulgarians also tend to consume far more yogurt than average, so I started with a bowl of it.
People who grew up on over-sugared, over-preserved supermarket yogurt might not recognize the stuff in its original, plain form. For those with an appreciation of sour food, Zelen's yogurt is an immediate pleaser. It is similar in thickness to Greek yogurt, with a pungent tang.
It is also the cheapest of Zelen's appetizers, most of which hover in the 10,000 to 15,000 won (about $9-$13.50) range. Zelen's entrees aren't cheap either, generally running between 21,000 and 37,000 won. This sets a high bar for a cuisine most people aren't familiar with.
To get a better idea if the restaurant was worth a full dinner, I tried out the 15,000 won lunch set following the yogurt.
The set began with a lentil soup that would make any cold Korean day a little easier. The brown broth carried scents and flavors of fresh paprika, and possibly some cumin. The lentils were slightly firm and freshly made.
Next came the Boliarsko kiufte, a long pork and beef meatball stuffed with ham, cheese and pickles. The cheese resembled Gruyère, which stood up well to the ground meats. However, it took a while to get through the meat on each side and into the filling.
Consequently, the meal felt like eating an oddly shaped cheeseburger, which turned into something else midway through.
Combined with some well-cooked fingerling potatoes, the portion was very filling. Boiled broccoli and carrot garnished the plate, though more for color than flavor.
The meal ended with two scoops of vanilla ice cream and some caramel topping. It was about as exciting as vanilla ice cream ever is, but it wouldn't disappoint anyone with a sweet tooth. A nearby table paid a little extra for an upgrade – chocolate fondant cake with a scoop of ice cream on top. They looked and sounded pretty satisfied with their choice.
Zelen's menu caters toward large groups, with meal plans for parties and portions that could be shared. Judging by online reviews, they're getting a lot of business this way — enough to have opened two locations, one in Itaewon, where we dined, and one in Hannam.
A lone diner won't get much of an experience from Zelen outside of lunch without spending a lot, but for a group out on the town looking for something new, the overall quality makes it worth a try.
slavin.erik@stripes.com Twitter: @eslavin_stripes