Zaragoza: Thousands of visitors discover Zaragoza while crossing Spain
by
Bruce Selcraig
April 1, 2010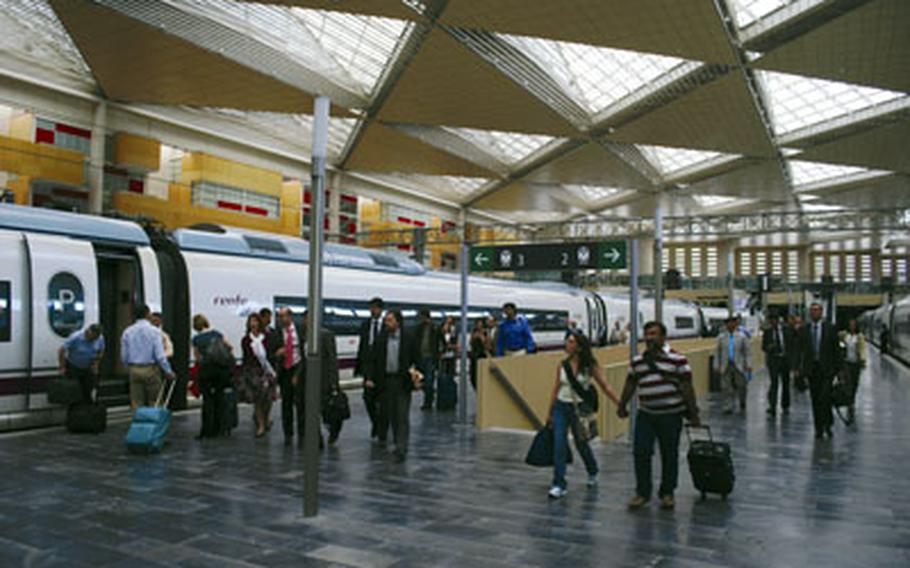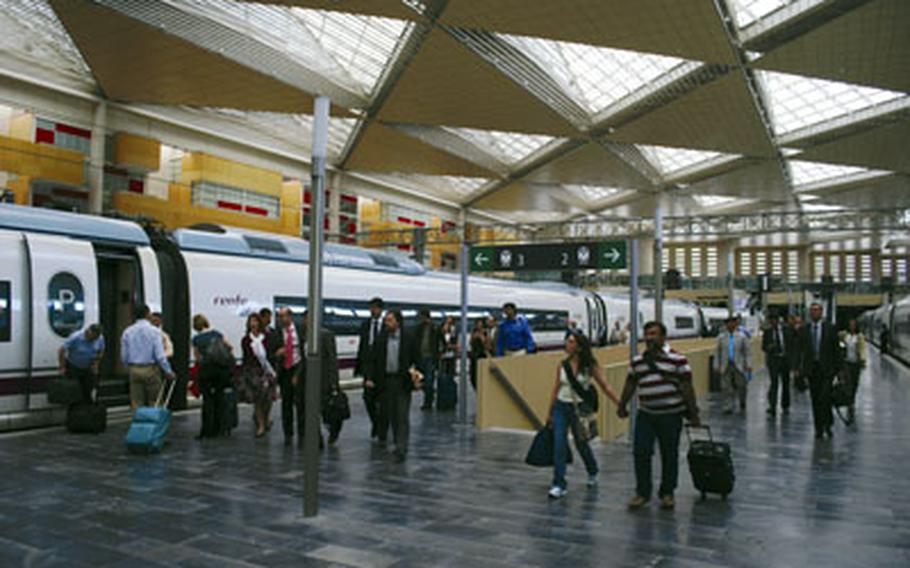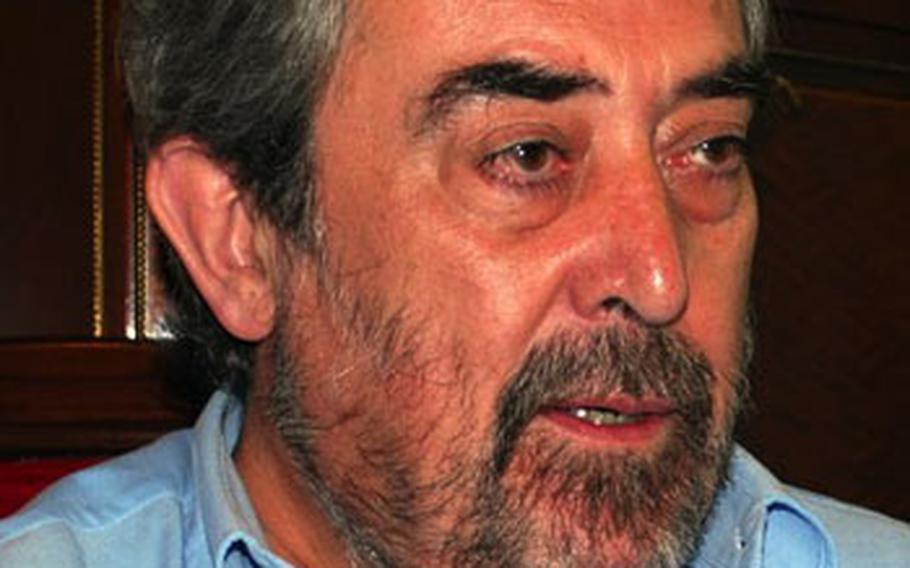 Of all the minor thrills that train travel provides, my favorite is the ability to get off the train for several hours, ditch the guidebook and immerse myself in a mysterious town, then hop back on the train.
Halfway between Madrid and Barcelona is Zaragoza, population about 700,000, a vibrant revitalized city on the high plains that I embarrassingly knew nothing about until I read that its socialist mayor, Juan Alberto Belloch, credited the AVE train with transforming his town. I set up a quick interview for midmorning.
The moment we pulled into Z-town, known as Caesar Augustus in Roman times, I knew this was a smart stop. Zaragoza, Spain's fifth largest city, happens to have one of Spain's most stylish new train stations. It's a minimalist palace full of bright open spaces, stark angles and cut-stone floors, devoid of clutter but lacking the centuries-old architectural warmth that distinguishes so many European stations.
A quick taxi ride took us to the stunning Renaissance-era city hall, where soaring staircases and giant oil portraits of Aragonian heroes make Belloch's office better than many museums.
Initially, the mayor said, many of his working-class constituents feared the AVE trains would cost too much and be "just another project for the rich," but they now enjoy broad political support from the left and right.
"Even the ecologists like AVE," Belloch said, because the fast-train creates an estimated one-sixth of the carbon emissions an airline produces on the same route. "We've also created plans for the 'digital mile,' a group of high-tech companies near the new train station, all because of AVE."
With Spain's two largest cities just 90 minutes away by AVE, thousands of new visitors (like my son and me) have discovered Zaragoza on day trips.
With the interview done, we launched ourselves from city hall directly into the long and glorious Plaza Pilar, an invigorating public space filled with laughing children, gushing fountains and Baroque wonders such as the Basilica de Nuestra Senora de Pilar, a magnet for pilgrims built in the late 1600s.
You can easily spend an afternoon or several days here, walking the well-kept pedestrian mall (complete with an Irish pub), bargain-hunting in the central market, finding Goya frescoes, bullrings and Roman ruins or searching out the city's Mudejar architecture, a Muslim-Christian mixture from the 12th century.
And don't forget to sample the local cuisine. Mayor Belloch's favorite restaurants?
La Prensa, serving traditional Basque food at Calle de Jose Nebra 3, and Bal d'Onsera, specializing in Aragonese cuisine, Blazon Aragones 6 (closed Sunday and Monday).