Ypres: Belgium begins years of events to mark help from many nations in WWI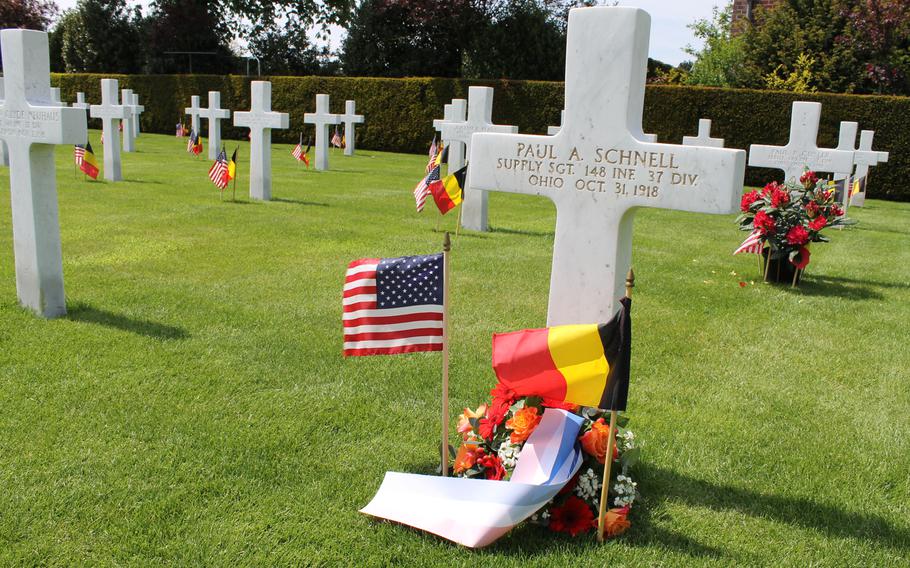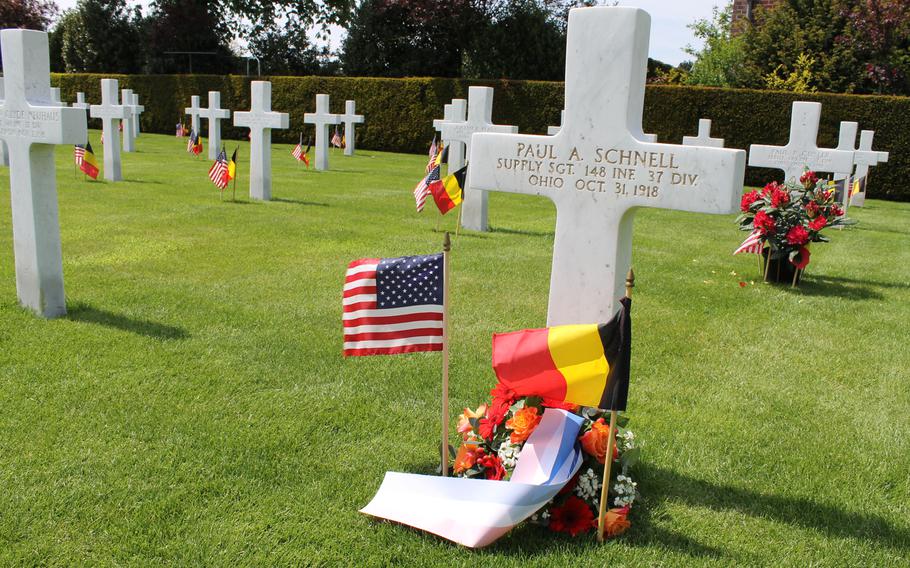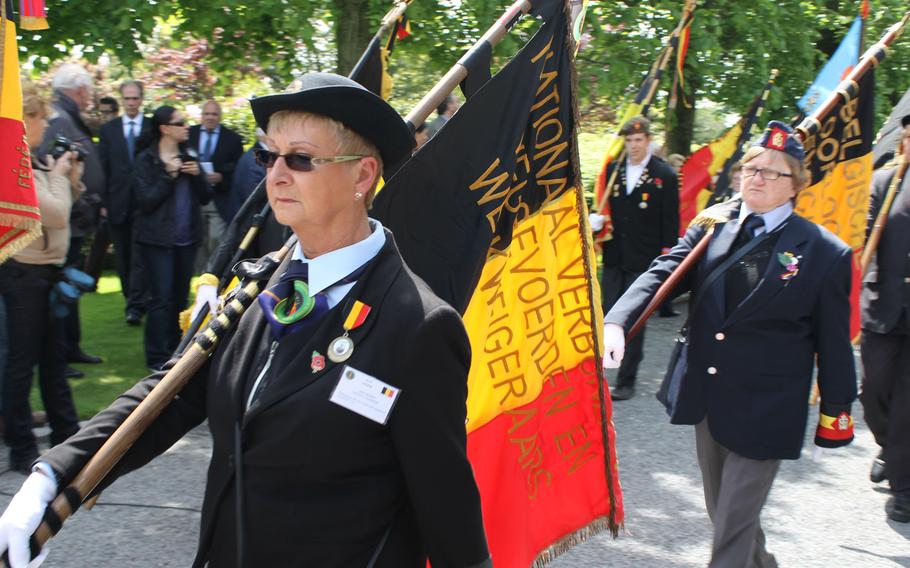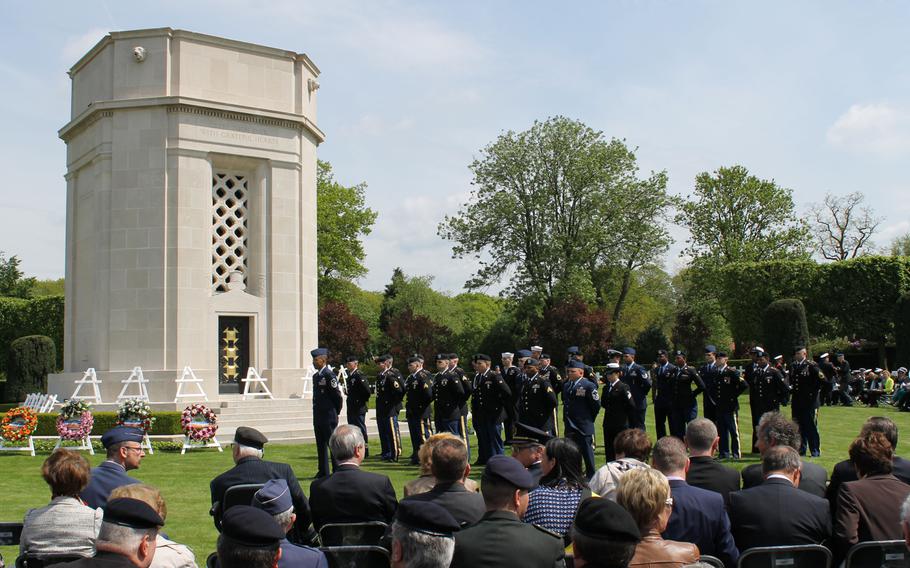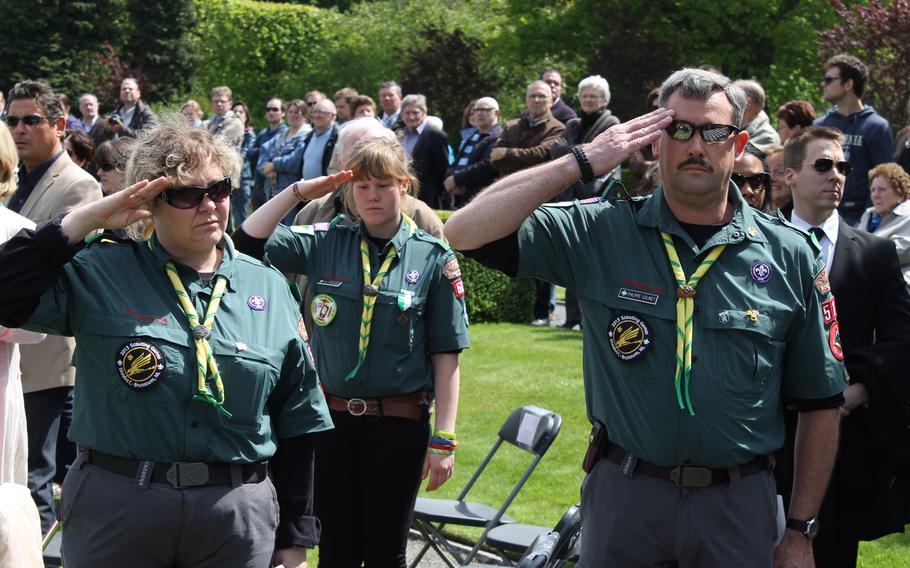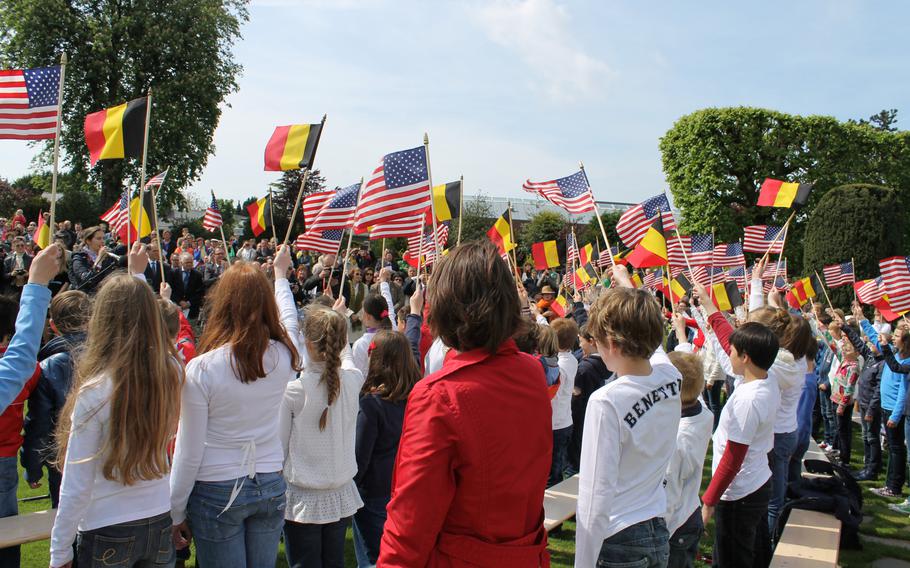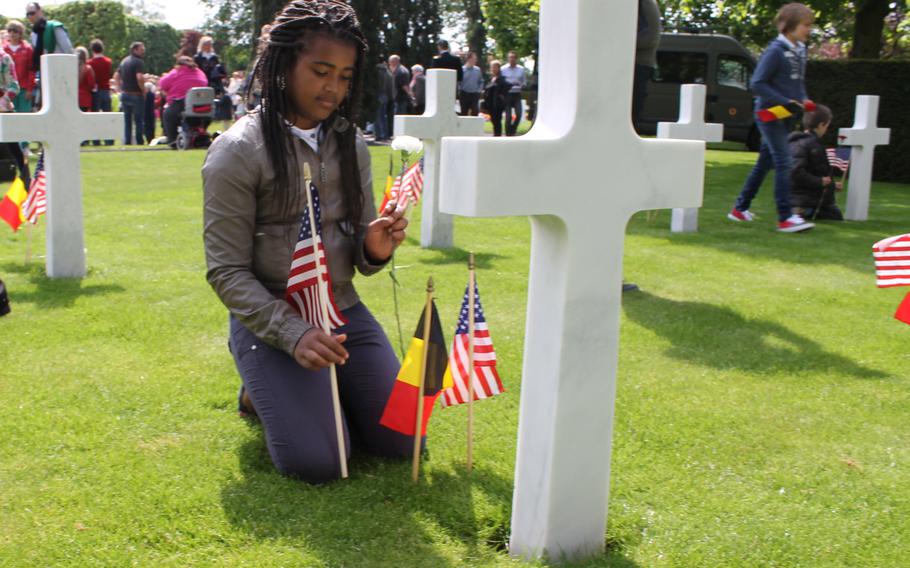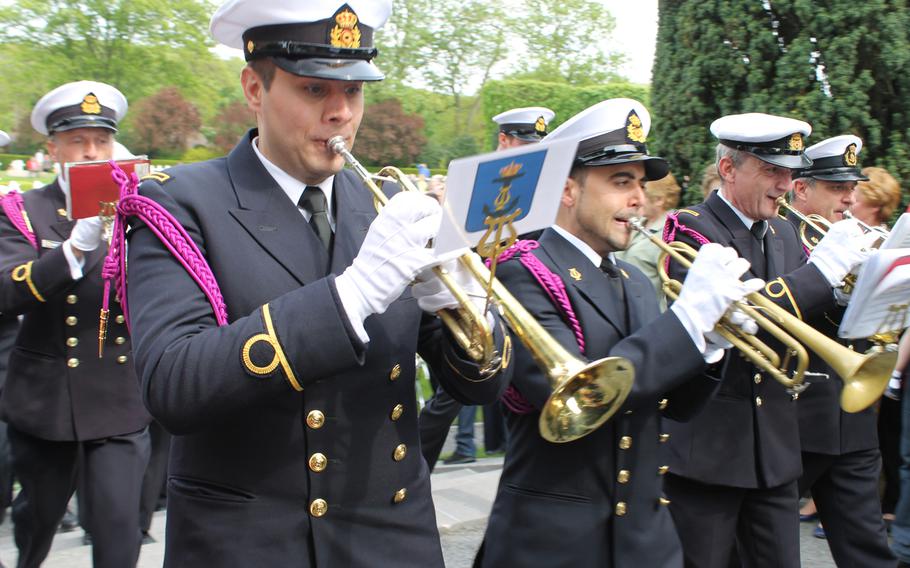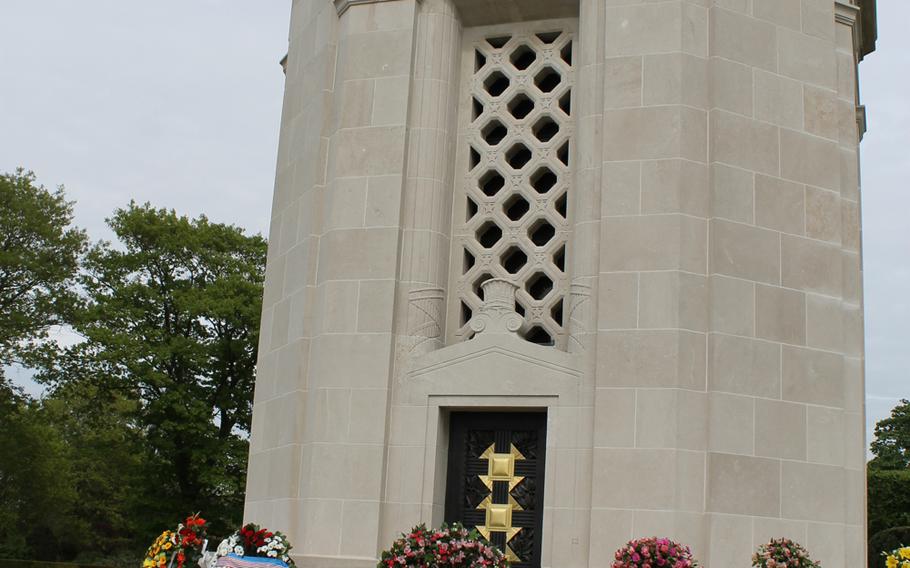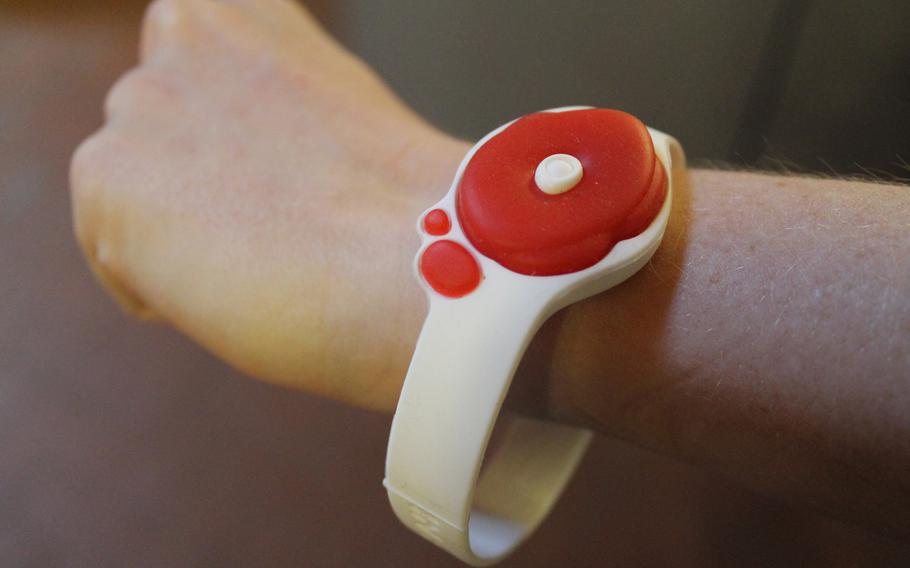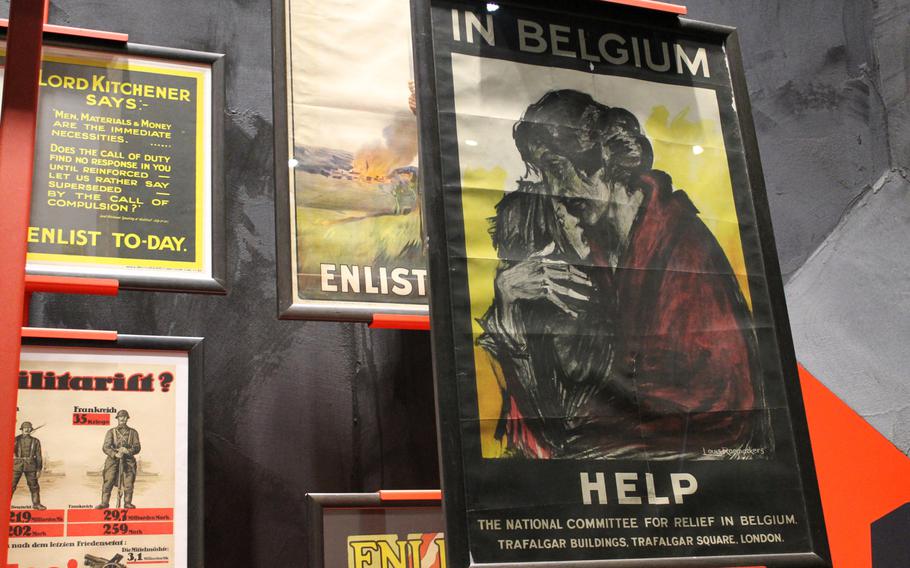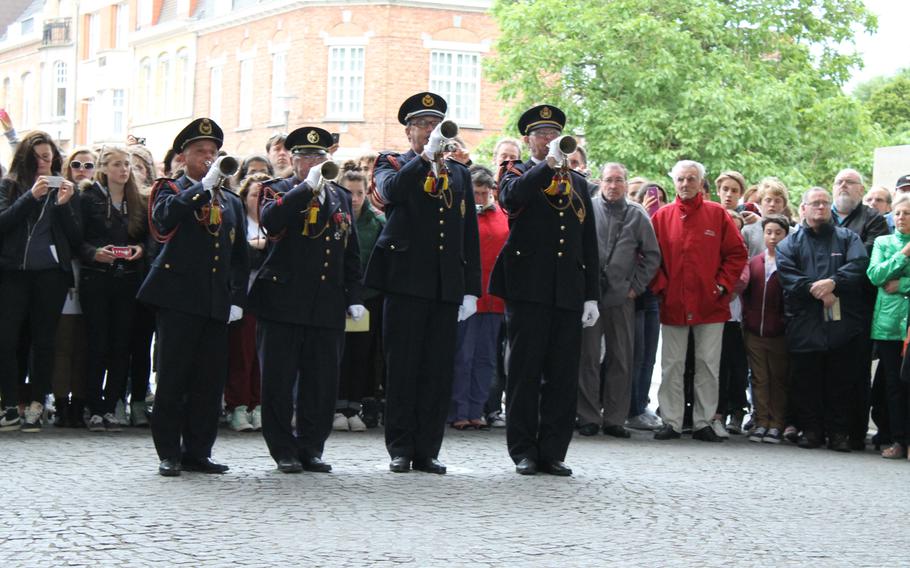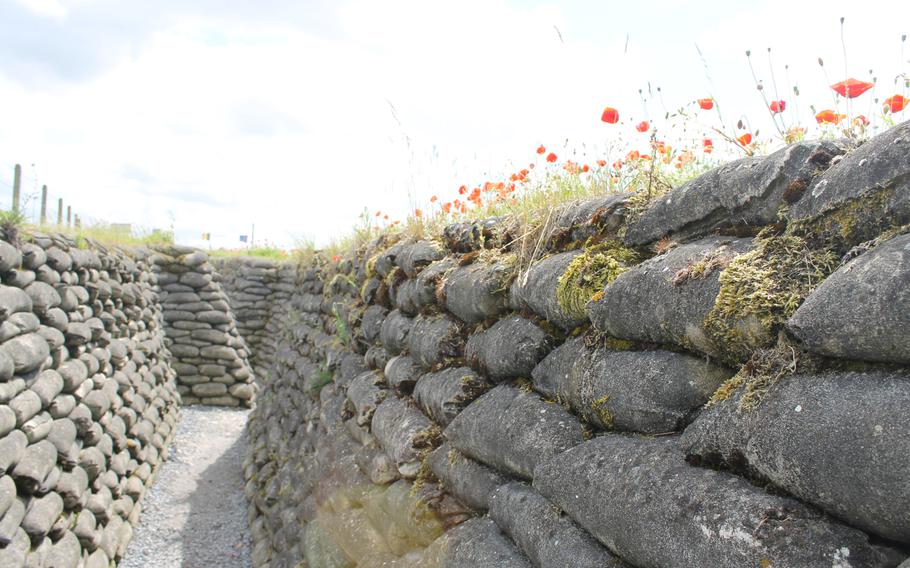 Almost a century after "the war to end all wars," Americans may have fleeting impressions of the Lost Generation. But in Belgium, daily ceremonies still memorialize those who died in a war that greatly changed the country's landscape and people.
This small, neutral country was host to some of the first battles of World War I in 1914 and numerous clashes until the 1918 armistice. By the war's end, 60,000 Belgians were living in other countries.
Destitute-looking civilians under German control with the words "Remember Belgium" adorned posters throughout America and the Allied powers. These messages helped fuel support, leading to at least 50 modern-day nations converging on Belgian soil during the conflict.
To commemorate their significant role in the Great War, Belgium is planning countless activities from 2014 to 2018 that U.S. servicemembers and their families stationed in Europe might want to attend.
American Brian Claypool, who lives and works in Belgium, travels with his young family to the area's WWI sites. He said his oldest son, age 7, is beginning to understand and ask questions.
"There is nothing like seeing it in person and knowing the sacrifice and the story of the battlefields," said Claypool. "I can expose him to this history, and when he's taught in school, he can associate in a way that the other kids won't."
Instead of focusing on one period in history, Belgium wants to look toward the future at how the world might prevent war.
On Nov. 4, an International Peace Symposium in Brussels will begin the centenary commemorations. Multiple Nobel Peace Prize laureates will participate, including, among others, former South African President Frederik Willem de Klerk and Betty Williams, an Irish woman who co-founded Community of Peace People. Retired South African Archbishop Desmond Tutu will provide a video message.
The theme "Science for Peace" will address how science is used to treat trauma and transform societies.
"More economic, cultural, academic and political ties can lead to a continent that prefers friendship above hostility, peace above war," said Pierre Ruyffelaere, WWI centenary coordinator for Belgium's Flemish region.
Americans might know about the country's strong involvement in France during WWI, but few are aware of the U.S. doughboys who came to Belgium.
While Belgium endured four years of war, the U.S. military didn't cross the ocean to join its allies until mid-1917. But in this short period before the end of the war, America suffered about 50,000 casualties in combat.
By September 1918, just a few months before the armistice, four American divisions were fighting near the town of Ypres, in southwest Belgium.
Families repatriated most of the more than 1,000 Americans estimated to have fallen on Belgian soil, but the Flanders Field American Cemetery in Waregem commemorates about 400 buried there.
"Let us tell their story over and over again," said Kurt Vanryckeghem, mayor of Waregem, during this year's Memorial Day service at the cemetery. "Let us make sure boys and girls not much younger than those who stayed forever with us know why there are American cemeteries in Belgium."
Since 1923, the small town 50 miles west of Brussels has continued to honor these Americans, and attendance this year remained strong. Waregem residents walked in droves from their homes. Belgians and Americans filled every seat, and many more stood in long, packed rows throughout the ceremony. Waregem schoolchildren sang "The Star-Spangled Banner" and placed flowers on servicemen's graves.
Along with the Waregem cemetery, the Commonwealth's WWI Lijssenthoek Military Cemetery near Ypres is the final resting place of three Americans.
What is arguably the epicenter for Belgium's WWI commemorations resides in Ypres (or Ieper, in Flemish).
The famous "In Flanders Fields" poem, one of the most quoted texts on the war, is believed to honor a soldier who died in the Second Battle of Ypres in 1915. The poet, Canadian Lt. Col. John McCrae, mentions the deep-red poppies growing throughout the Flemish farmland transformed into trench warfare. These poppies are now a symbol of this war and are seen on memorials across Ypres.
If nothing else, a visitor must experience the Last Post ceremony under the Menin Gate Memorial, which honors British and Commonwealth troops who were killed in the Ypres area but have no known graves. Every evening since 1928 (with the exception of German occupation during World War II), buglers have played a traditional final salute to fallen comrades. Depending on the time of year, large groups attend the ceremony.
"Every Ypres citizen was overwhelmed by the people from all over the world that came to Belgium to rescue us … so we wanted to give something back," said Benoit Mottrie, Last Post chairman, whose grandfather was a founding member.
Along with the Last Post and visiting nearby battlefields, another highly recommended stop is the In Flanders Fields Museum, just a short walk from the Menin Gate. The interactive, multimedia exhibits give a thorough depiction of what led to war, the parties involved and post-war reconstruction.
Ceremonies are one way to remember, but another is instilling tolerance in young people.
"It's the most important thing to bring youngsters from different countries together to understand each other and collaborate in the direction of better understanding," said Paul Breyne, commissioner general for Belgium's federal WWI commemorations.
Breyne said the country plans to bring youth from areas in current conflicts (such as Israelis and Palestinians) together in Belgium, hoping to teach them still-relevant lessons from this 100-year-old war.
Angela Chambers is a freelance journalist and editor based in Tulsa, Okla.
WWI Commemorative eventsFollowing are events planned through 2018, along with key websites and WWI tour information.
International events• Nov. 4: International Peace Symposium, Brussels; see www.peacesymposium.be.
Belgium's federal eventsSee www.be14-18.be. • Aug. 4, 2014: Commemoration of one of the first battles of World War I in Liège. • Oct. 28, 2014: Battle of 1st Ypres remembrance. • Jan. 1, 2015, to Dec. 31, 2016: Numerous events will be held throughout Belgium focusing on daily life during the occupation and acts of resistance. • April 22 to May 28, 2015: Events will mark the second battle of Ypres and the first gas attacks. • July 31 to Nov. 6, 2017: Battle of Passchendaele — one of the bloodiest in the war with 500,000 casualties — will be remembered. • Nov. 11, 2018: Brussels will remember the 100th anniversary of the signing of the armistice.
Belgium regional commemorationsSee www.2014-18.be. • West Flanders: See www.greatwarcentenary.be. • Wallonia-Brussels Federation: See www.commemorer14-18.be. • Antwerp: See www.antwerpen14-18.be. • Limburg: See www.limburg1914-1918.be. • Flanders Field American Cemetery, Waregem: See www.abmc.gov. Annual Memorial Day ceremony in May (largest event). Veterans Day remembrance in November.
Last PostSee www.lastpost.be. • Every day at 8 p.m. under the Menin Gate, Ypres. On July 9, 2015, a special remembrance will mark 30,000 ceremonies.
Important sites• In Flanders Fields Museum, Ypres; see www.inflandersfields.be. • Trench of Death, Diksmuide, walk through the last Belgian trenches; address: IJzerdijk 65, 8600 Diksmuide; email: diksmuide@klm-mra.be. • Lijssenthoek Military Cemetery, Poperinge, where three WWI American servicemen are buried; see www.cwgc.org. • Royal Museum of the Armed Forces and of Military History, Brussels, large WWI collection; see www.klm-mra.be. • Fort de Loncin, site of the first major battle in Belgium of the war, Liège; see www.fortdeloncin.com.
Tours• Californian Mike Hanlon, a longtime WWI researcher, writer and History Channel commentator, gives regular Valor Tours of the Western Front, including Belgium. He'll begin offering centenary tours next year. Contact him at greatwar@earthlink.net or in the U.S. by telephone at (+1) 510-222-4730. • The website www.greatwar.co.uk lists other companies that offer battlefield tours, along with a wealth of WWI information.