'Women's carnival' takes center stage at Mainz
by
Michael Abrams
February 16, 2006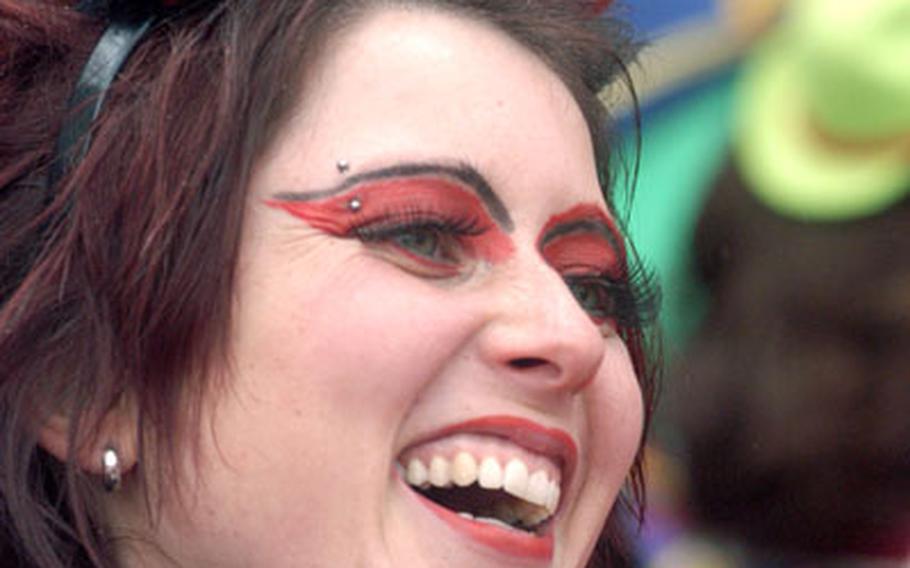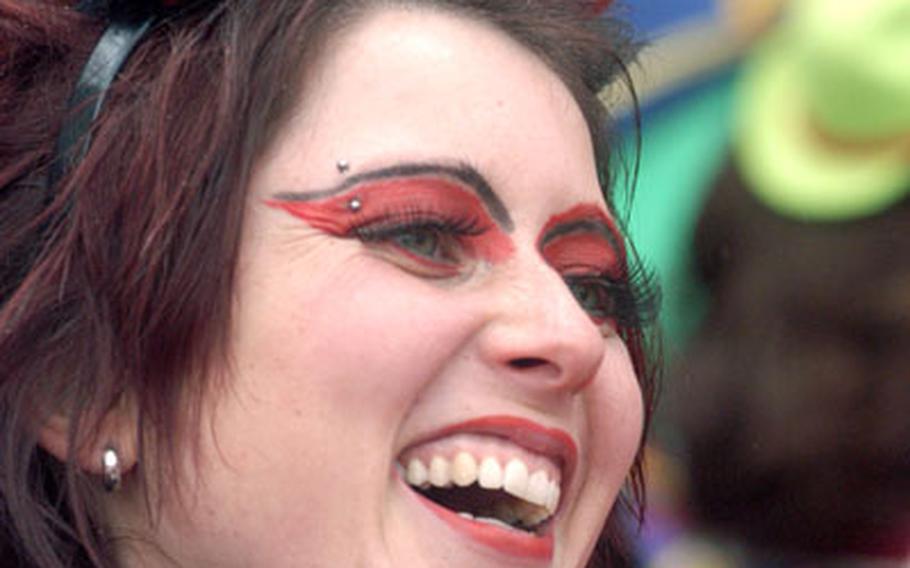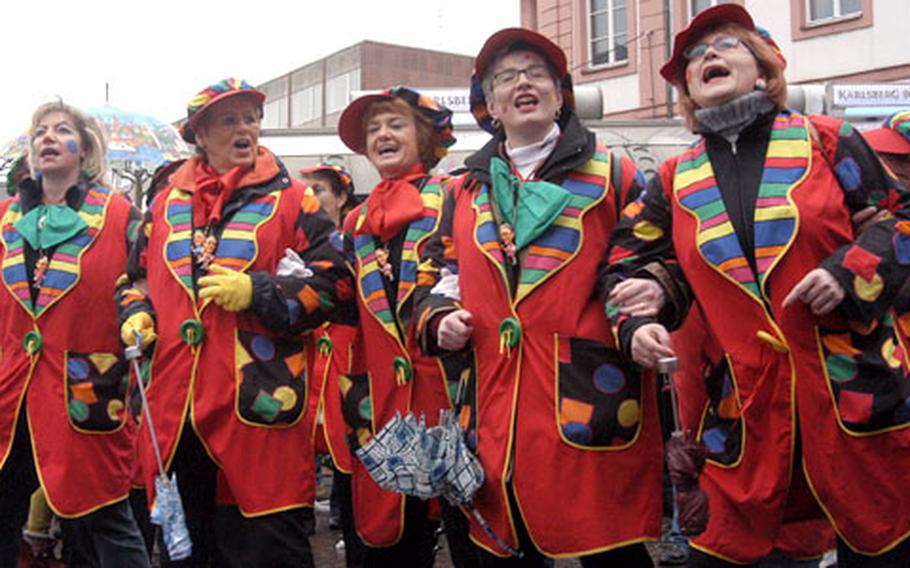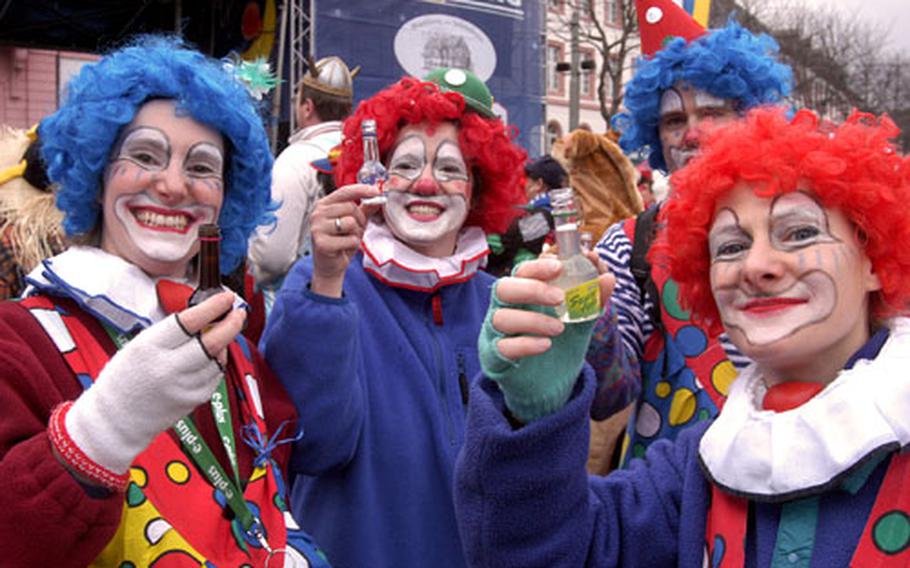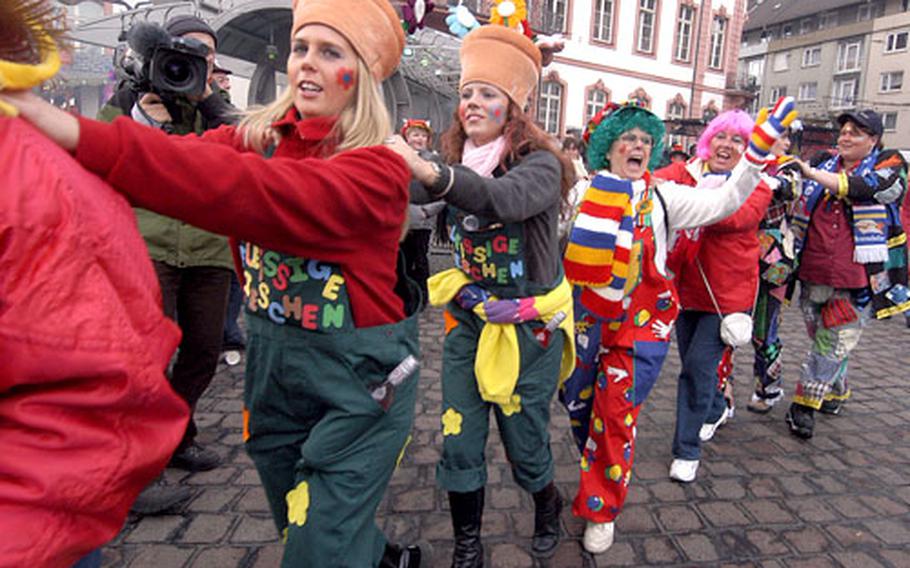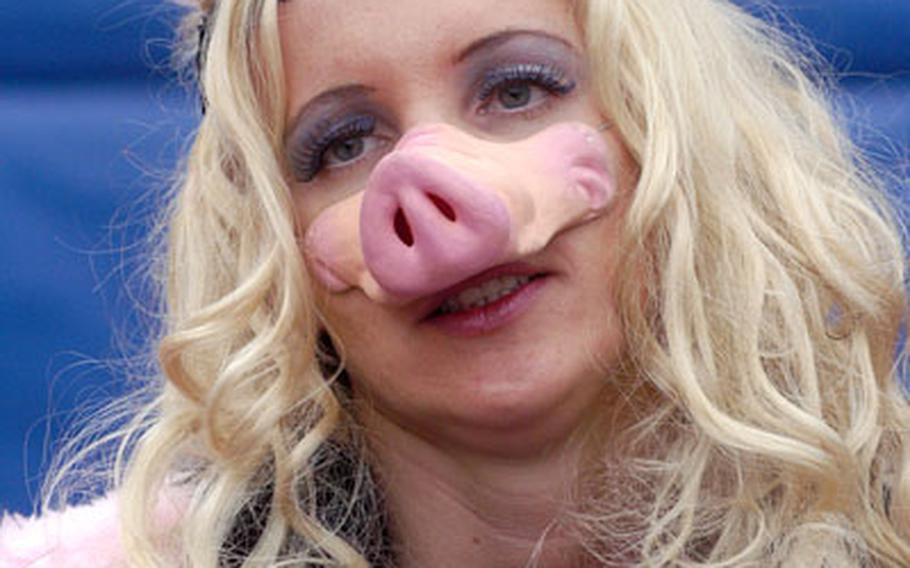 Die Weiber sind los!
The cry goes out across many cities and villages in Germany on the Thursday before Ash Wednesday (Feb. 23 this year). It means "the women are loose," and is a warning that it is Weiberfastnacht, the beginning of the final phase of carnival in Germany.
No, it doesn't mean that there are loose women on the prowl, it means that, for this one day, the women are in charge of the celebrations.
In many places, they storm the city hall and take over the mayor's office and/or the keys to the city. Wielding scissors, the Weiber prowl about for men in ties, and when they find them, they snip them off (the ties that is).
In Mainz, one of the capitals of German carnival, the big Weiberfastnacht party starts at 11:11 a.m. on Schillerplatz, in front of the Fastnachtbrunnen (fountain).
Live music blares from the stage as lines of costumed women polonaise around the square.
Helau! — the carnival cry of Mainz — rings out as locals and tourists, friends and strangers celebrate the beginning of the end of the carnival season together. By the way, it might be Weiberfastnacht, but men are heartily welcome to join in the fun.
Stands along the edge of the square sell drinks, hard and soft, but many of the revelers will have pockets full of schnapps in little one-shot bottles. It cuts down on costs and keeps the celebrants warm, but don't drive — police patrols are common during the crazy days.
After a couple of hours, the party moves from Schillerplatz to the bars and taverns of Mainz, and in the evening there is music for alte Weiber — old women — in a tent on Ludwigstrasse.
The Fastnacht celebrations in Mainz continue Saturday and Sunday and culminate on Monday with the big Rosenmontag parade through the city.
But don't miss Weiberfastnacht. Just remember to leave your tie at home.