Vienna puts on a holiday glow
---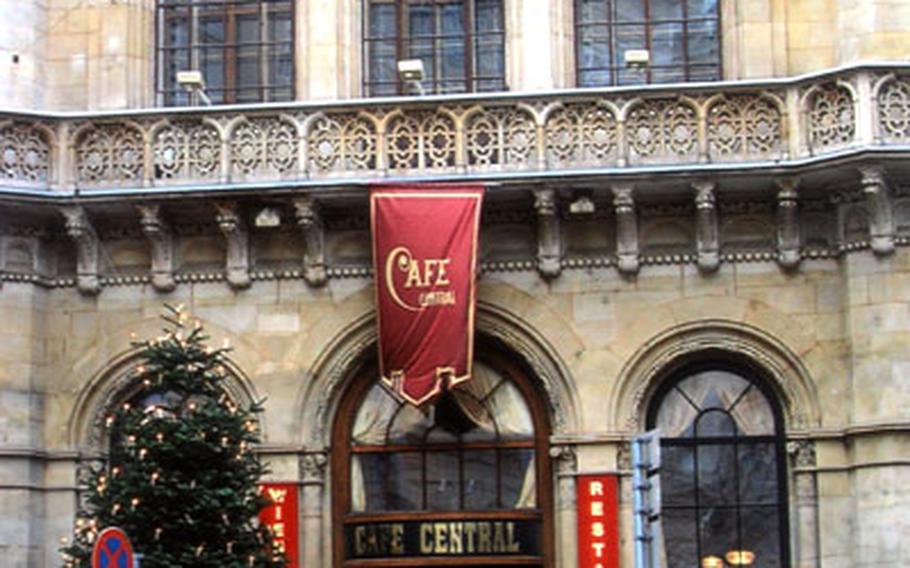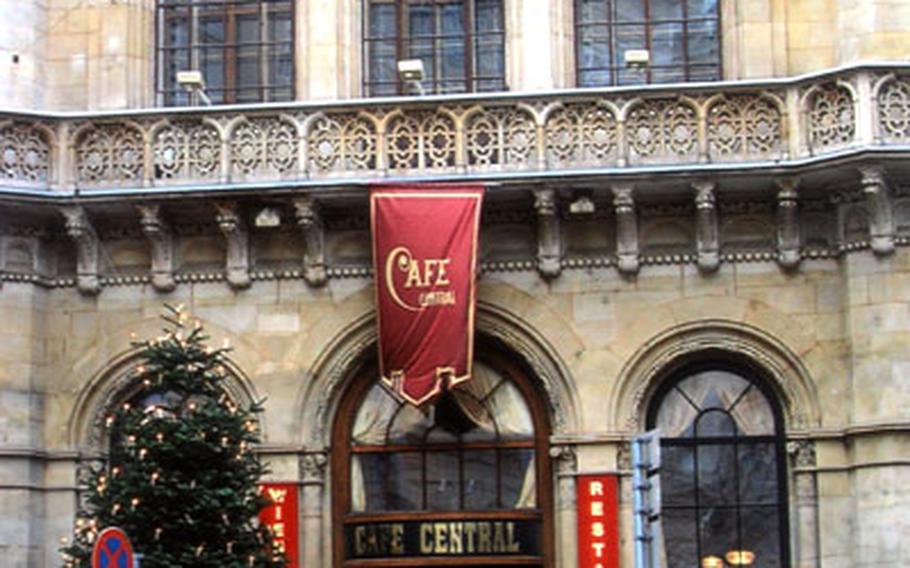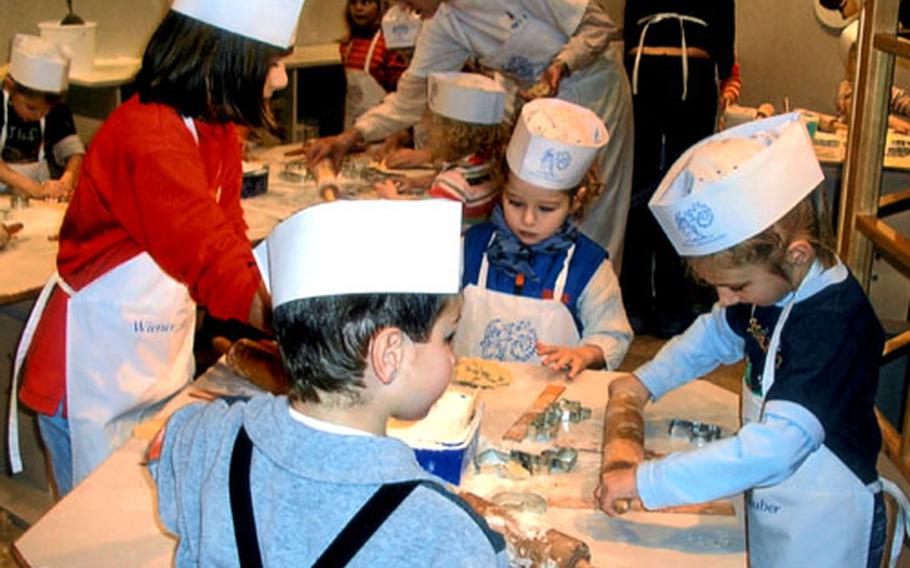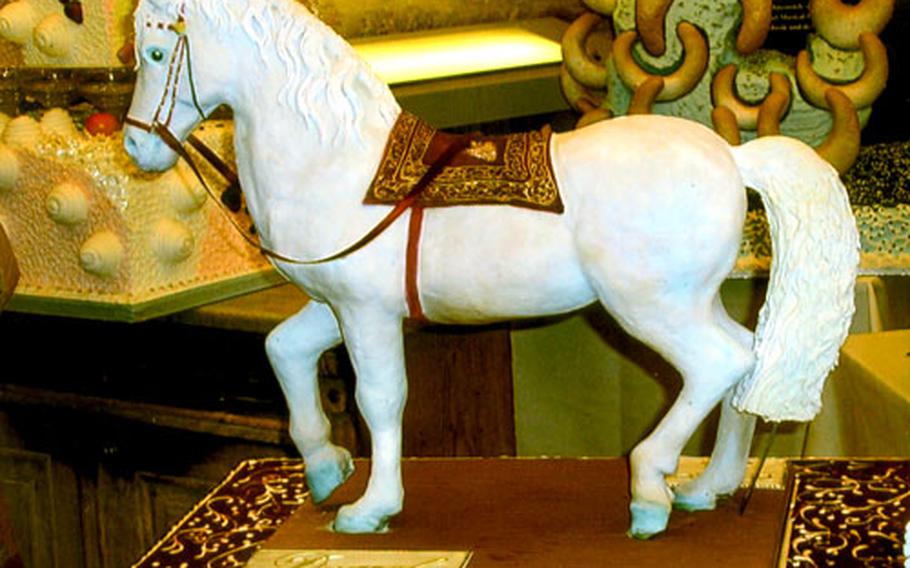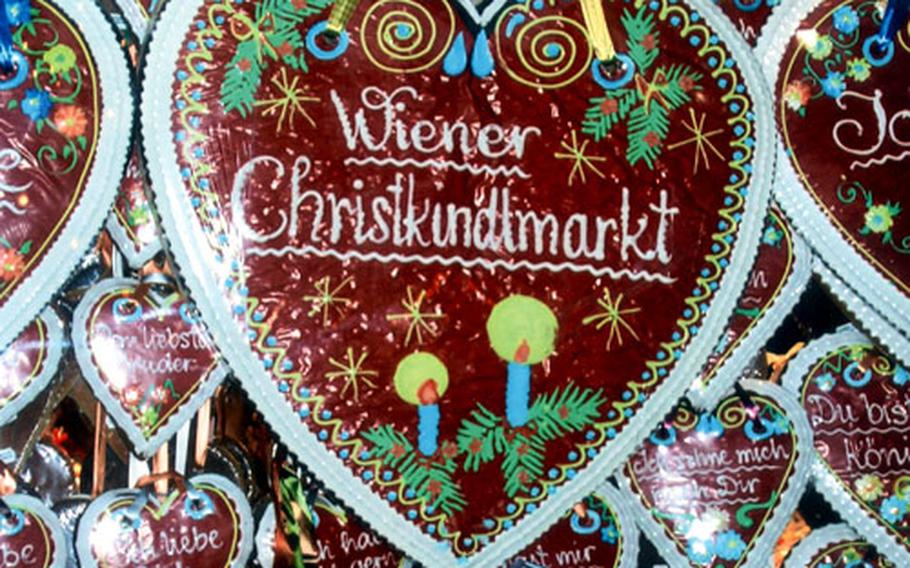 If you remember what it was like to wake up at dawn on Christmas Day and see the twinkling tree surrounded by presents that magically appeared while you slept, then you'll know what it feels like to be in Vienna during the holiday season.
Yellow Christmas market stalls are sprinkled throughout the city, nestled against Baroque monuments. The air is filled with the scents of mulled wine and roasting chestnuts, and every confectioner's window features cakes, candies and gingerbread images of St. Nicholas and his "helper," Krumpus, whose job is to punish girls and boys who misbehaved during the year.
In addition to the small neighborhood markets and festive decorations in the pedestrian shopping streets of the Alstadt, the old city, Vienna has four major Christmas markets, each with a distinct flavor and appeal: Schloss Schönbrunn, Schloss Belvedere, Spittelberg and the Christkindlmarkt.
Fittingly, Schloss Schönbrunn, the ornate summer palace of the Habs- burgs, hosts the Christmas market with the most finely crafted ornaments.
Exquisite hand-blown glass orbs, detailed hand-painted tin Christmas tree molds, nosegays of cloves and cinnamon tied in ribbons, and traditional red glass hearts are among the colorful offerings. If you collect tree ornaments and holiday decorations, you're sure to find some future family heirlooms at this market.
Food stands serve hot mulled wine (Glühwein) and spiked fruit Punsch, steaming baked potatoes with a variety of toppings, golden potato cakes and an array of sausages and hams.
The Belvedere palace, best known for the stunning collection of artwork in its Austrian National Gallery, is an elegant location for a holiday market. And for small children, the old-fashioned carousel is especially whimsical in this grand setting.
Inside, the museum gift store holds more treasures, including ones modeled after artworks on display in the gallery, for those who want to get out of the cold.
The Spittelberg market in the 7th district is on two narrow parallel streets lined with 18th- and 19th-century houses. It is geared more to adults than children.
The neighborhood is the Green Party's bastion, and its holiday market reflects that progressive attitude with hand-crafted items in a decidedly more modern vein. Fans of home décor and design may want to spend an afternoon browsing the furniture and accessory stores in the neighborhood, or checking out some of the funky bookshops, art galleries and cafes in this hip part of town.
By far the largest of the markets, the Christkindlmarkt at Vienna's Rathaus, or city hall, is a wonderland for children. The park surrounding the Rathaus is transformed into a Disney-esque Christmas world with snow-blowing gargoyles and giant lights in the shape of snowmen, stars and traditional red Viennese hearts filling the huge old oak trees.
A pint-size Santa train runs around the outer edge of the park, and pony rides, animated window displays and many hands-on activities, such as cookie-baking, make this an unforgettable experience for children.
Live concerts are held nightly in front of the giant Christmas tree and nativity display, and each evening one window of the Rathaus' giant advent calendar is unveiled.
Definitely visit this market after dark. The merchandise here is inferior to that of the other markets, but even adults will enjoy the sparkle of lights, the smell of gingerbread and the awestruck expressions of the children — everything that makes Christmas special.
Ginger Ward is a freelance writer living in Florida. E-mail her at DolphTal@aol.com.
Getting to ViennaThe Vienna Tourist Board has an excellent Web site, www. vienna.info, which includes directions for driving, flying, taking the train or bus, walking and biking.
Several special packages are featured along with information on city attractions and accommodations.
Getting around
Vienna has excellent public transportation that combines buses, the U-Bahn subway and trams.
Do the town
Even those who visit Vienna for a short time should take an hour to ride the tram all the way around the Ringstrasse, once the site of the old city walls.
The loop passes the Rathaus and parliament buildings, as well as Café Konditerei, where the politicos gather; Sigmund Freud's favorite hangout, the Café Landtmann; stately Hotel Imperial and the city park where Johann Strauss used to hold his salons. The spires of St. Stephen's Cathedral and the Votivkirche, as well as the Ferris wheel from the classic movie "The Third Man," are part of the backdrop of the tour.
Discounts
Visitors can buy a Vienna Card good for 72 hours of unlimited rides; it comes with a discount coupon book good at many attractions and restaurants.
Museums and historical attractions generally do not offer military discounts, but the coupons from the tourist office and available in tourist brochures and maps frequently reduce entry fees.
Good sleeps
Accommodations range from youth hostels for six euros a night to luxury options. Here are some recommended choices:
¶ The three-star Hotel Post, doubles with bath ranging from 95 to 120 euros, without bath, 64 to 74 euros; www.hotel-post-wien.at, with an English option.
¶ The four-star Pension Pertschy and the three-star Pension Christina, with doubles ranging from 102 to 147 euros, www.pertschy.com, with an English option.
¶ Hotel zur Wiener Staatsoper, fancier (and pricier) at between 111 and 140 euros for a double, at www.zurwienerstaatsoper.at
¶ For sheer luxury and a holiday treat, check out the regal Hotel Imperial at 16 Kartner Ring, where double rooms start at 360 euros per night.
More Web sites
¶ Vienna Christmas market at city hall (Christkindlmarkt): www.christkindlmarkt.at;
¶ Schloss Schonbrunn, www.weihnachtsmarkt.co.at;
¶ Schloss Belvedere: www.weihnachtsdorf.at/weihnachtsdorf/index.php;
¶ Spittelberg: www.spittelberg.at/weihnachtsmarkt/english/markt.htm;
¶ General information about Vienna: www.aboutvienna.org.
— Ginger Ward
---
---
---
---