Vaucluse region of Provence: Ups and downs while biking through wine country
---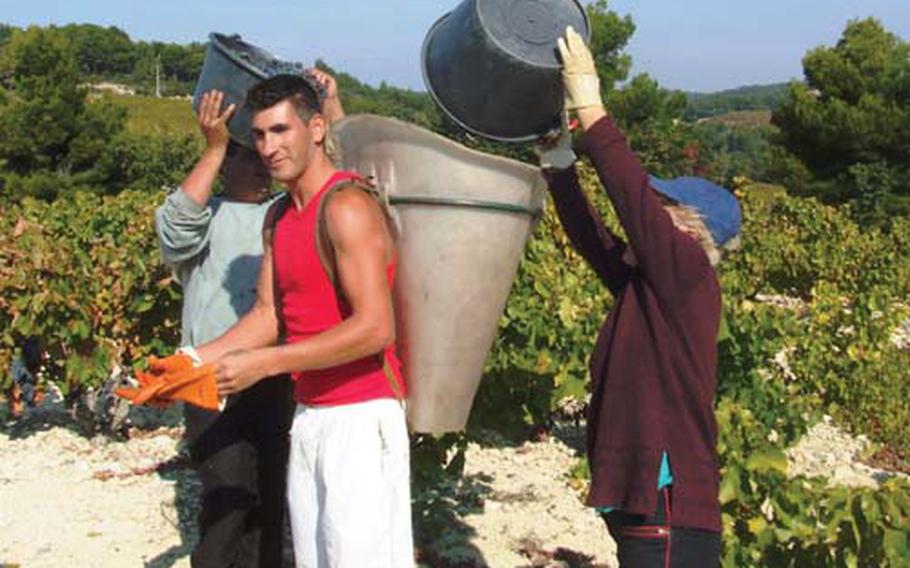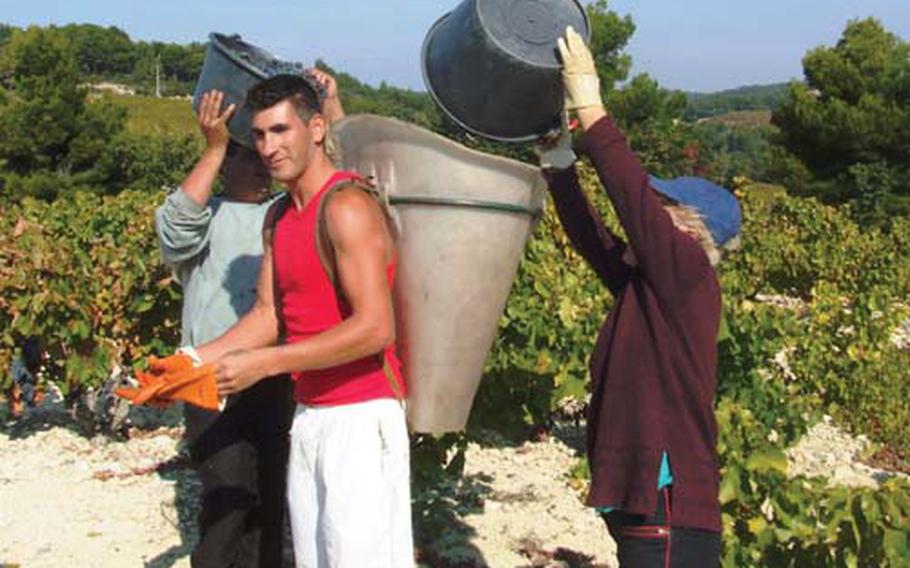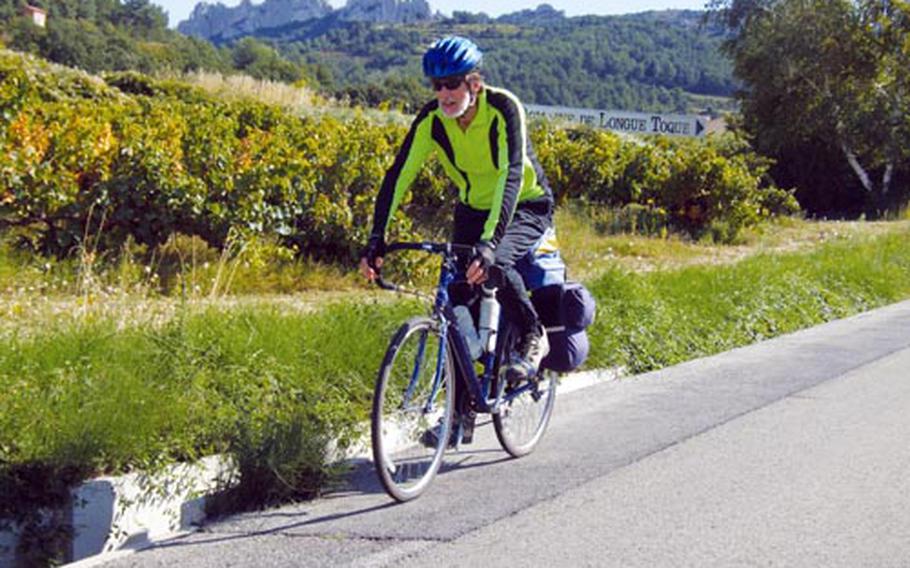 Bicycle Bob, my cycling husband, is not like most of us on a bicycle. He loves hills, the steeper the better.
On a trip last autumn in the Vaucluse region of Provence in southern France, he found a winner — a "mini Mont Ventoux" (the famous Tour de France mountain). That's what a local called it.
"It climbs. It descends. It climbs again. But many cyclists do it. It's very pretty," she told us.
It also appeared to be part of the shortcut to our lunch destination, and we were late.So off we went — up, up and up. It seemed more like the real Ventoux, and we're not in the Lance Armstrong category. I was soon lagging behind, struggling and cursing.
Not only was the terrain a challenge, the Mistral was against us. Strong gusts of the fierce wind made pedaling even more difficult. But we were in a hurry to reach the restaurant before it closed, so we pushed on. Bicycle Bob was way ahead. I wanted to give up.
But eventually the route headed downhill, and we sailed into the tiny burg and made it to the restaurant in time.
We were trying out a new bicycle route, Haut Vaucluse à Vélo, which opened last summer with signs marking the route through northern Vaucluse into the adjoining Drôme region. We tackled the route on a three-day cycling trip during grape harvest time. It led us past fields of vines and through ancient stone villages. The fields were abuzz with activity as workers harvested the grapes that would produce Côtes du Rhône wines. Many a vehicle overloaded with the purple fruit passed us, and the aroma of freshly pressed grapes, a pungent but pleasant, slightly sour smell, filled the villages we rolled through.
We began our venture in Beaumes-de-Venise.
It was a frustrating start. We must have missed a sign and ended up on a dirt path in a farmer's field. We backtracked, but instead of going all the way back to Beaumes to look for the bike route (Bicycle Bob's choice), we rode along a busy highway to Vacqueyras. There were lots of big trucks, some too close for comfort. Bicycle Bob was not happy.
He'll calm down if we get some lunch, I figured. We found a restaurant at the edge of Vacqueyras where we enjoyed a "menu express," rabbit with mustard sauce, rice and salad for 12 euros. That, plus a few glasses of wine, lifted the spirits.
We headed out of town on a road with less traffic and more grapes. There were vineyards in every direction with the Dentelles de Montmirail mountain range as a backdrop. After a climb (not too strenuous) to the hilltop village of Séguret, rated one of the "most beautiful villages in France," we continued to Vaison la Romaine, a lively city with castle ruins atop its medieval hill town and Roman ruins in the lower town.
Then on to Entrechaux, where we had booked a chambre d'hôte (bed and breakfast). The town is clustered around the foot of a huge hill crowned with a chateau. As luck would have it, our B&B, La Bastide de la Tour, was just under the chateau. The road to the house went straight up. Bicycle Bob pedaled up, I walked and pushed my bike.
La Bastide de la Tour is a gorgeous house situated at the edge of the mountain. Our room had a terrace with a view of the distant Mount Ventoux (the real one) and surrounding mountains. We basked in the late afternoon sun and sipped a Pastis (anise-based liquor popular in France). It doesn't get much better than this.
The next morning we had to cycle back to Vaison en route to Rasteau, where we had scheduled a walk through the vineyards. It was market day in Vaison and the streets were crowded with shoppers. The stands laden with baskets, colorful ceramics, leather goods, soaps and Provençal souvenirs were tempting, but how could we carry purchases on the bicycles? We charged on.
Charlotte Laé, an enthusiastic young woman who speaks perfect English, led us through the vineyards at Cave de Rasteau. She had studied at the University of North Carolina and worked for a vintner in California. In addition to telling us all about grapes, vines and different wines, she let us know that she did not like Californian men. Those in North Carolina were better, but she's happy to be back in France with a French boyfriend.
We lingered too long tasting and touring. That was why we had to venture up the killer hill to reach the restaurant Chez Claudette in St. Roman de Mallegarde before it closed for lunch. We had been told the restaurant welcomed cyclists and offered family cuisine. It was a bustling place, both indoors and out. We found a table in the sun and savored a tasty bargain lunch — well worth the demanding hill climb.
Fortunately, after a lunch with wine, bicycling was in the flats. We made it easily to our overnight stop — a charming chambre d'hôte in Valréas — and through Day 3, which included a stop in Gigondas, a tiny village whose name is synonymous with the best of Côtes du Rhône wines.
That evening we returned to our car in Beaumes-de-Venise. All told, we biked about 100 miles during our journey and conquered a mini-Mont Ventoux. It was a good trip, but even Bicycle Bob is happy to leave the real mountains to Lance Armstrong and company.
Know and GoEven though there are signs marking the bicycle route in the Vaucluse region of France, it's wise to have a good map. A Michelin area map is an excellent choice.
You can choose to ride for several days, or opt for a short circuit. Tourist offices have circuit descriptions, in French and English, with detailed instructions.
Here is some useful contact information:
• La Bastide de la Tour bed and breakfast, Montée du chateau, 84340 Entrechaux; www.bastidedelatour.com; telephone (+33) (0) 4-90-46-04-08.
• Les Ecureuils, a charming chambre d'hôte, run by Michael Shardan, who is British, and his French wife Chantal, who is an excellent cook; 13 chemin de la Ribeyronne, 84600 Valréas; www.rib84.com; telephone (+33) (0) 4-90-35-29-93.
• Chez Claudette restaurant, 84290 St. Roman de Mallegarde; telephone (+33) (0) 4-90-28-92-23
• Cave de Rasteau — vineyard tour, wine tasting — Route des Princes d'Orange, 84110 Rasteau; www.cavederasteau.com; telephone (+33) (0) 4-90-10-90-14
• Baggage transportation can be arranged if you are cycling for several days and do not want to carry your baggage. Contact Taxi Clérand, Vaison la Romaine at telephone (+33) (0) 490-36-00-04; www.clerand.fr.
• And just in case: Ambulances Balméennes, Vacqueyras; telephone (+33) (0) 4-90-62-24-24
• Find more information on the area at www.hautvaucluse.com and www.vaison-en-provence.com.
---
---
---
---