Tuscany: Home of delicious reds and whites
by
Michael Abrams
April 10, 2008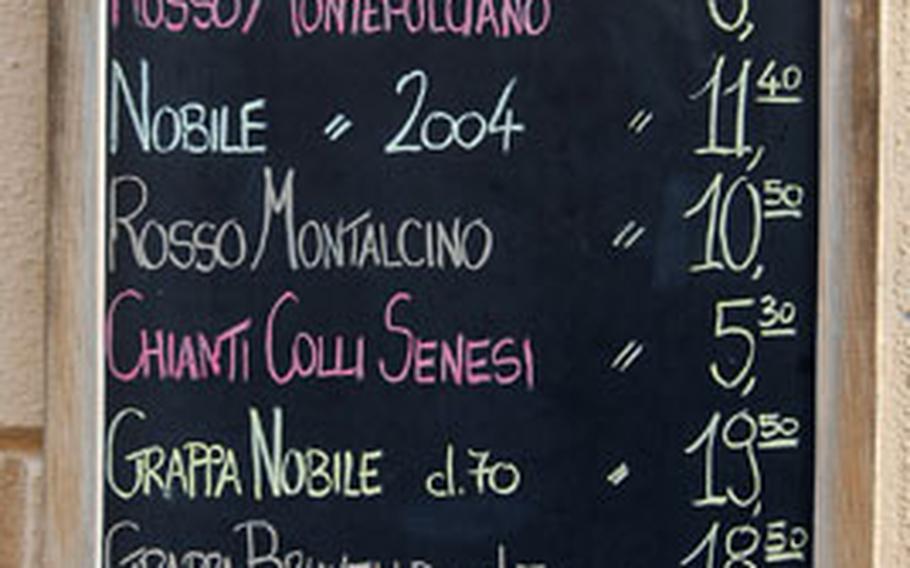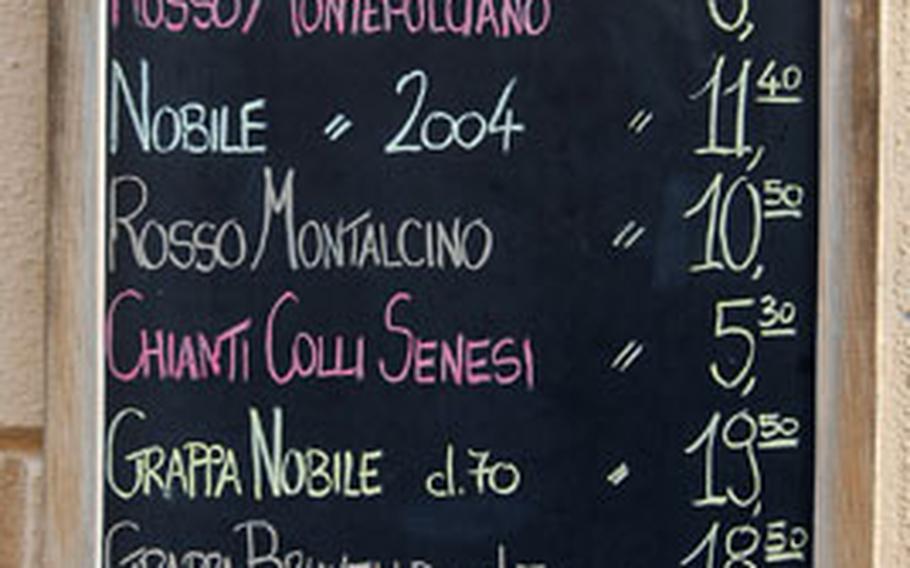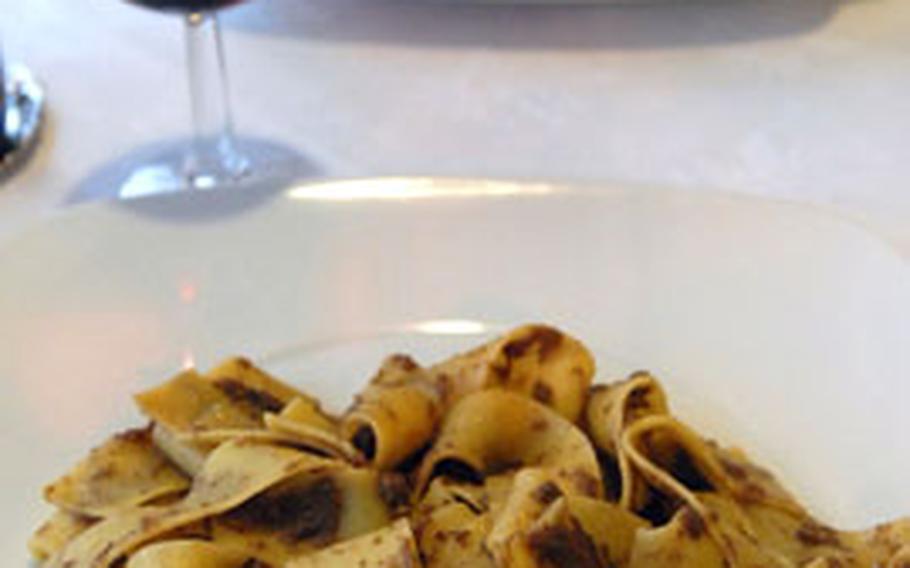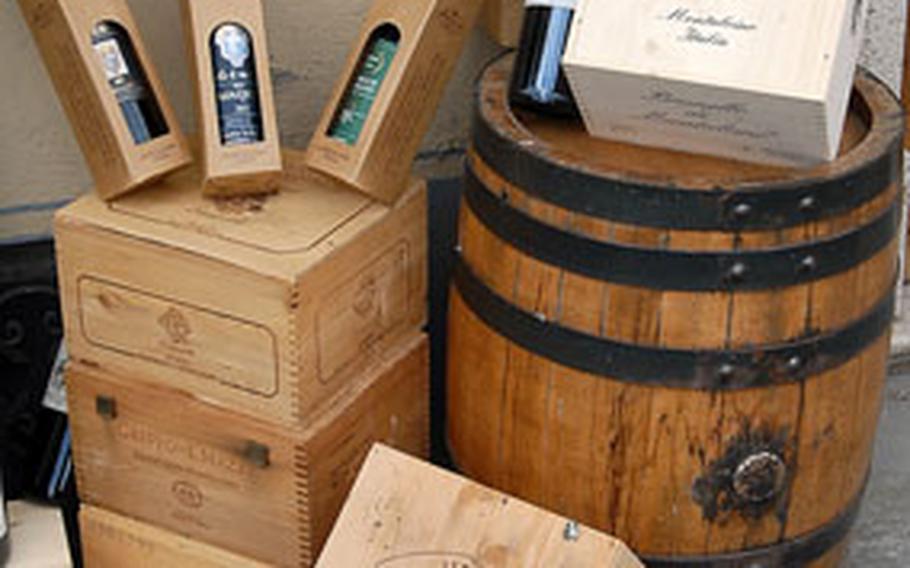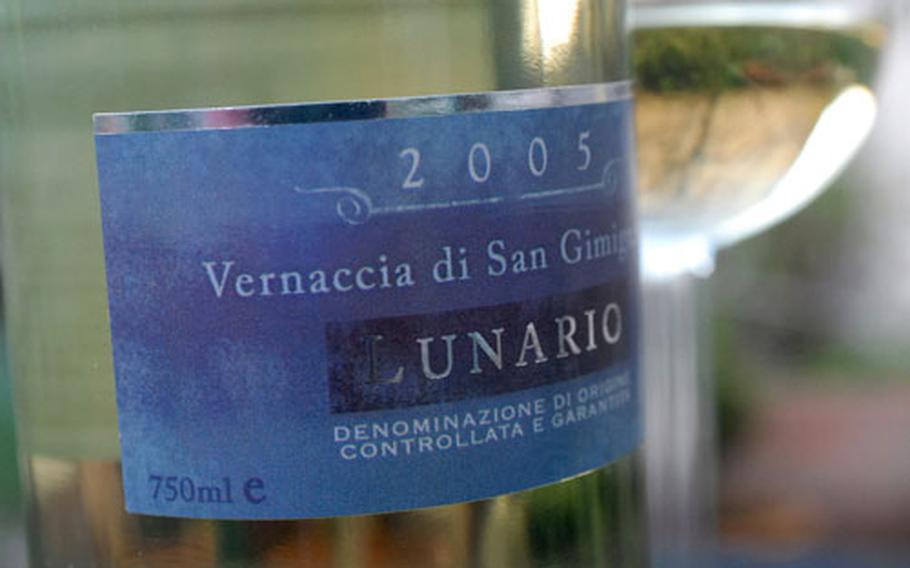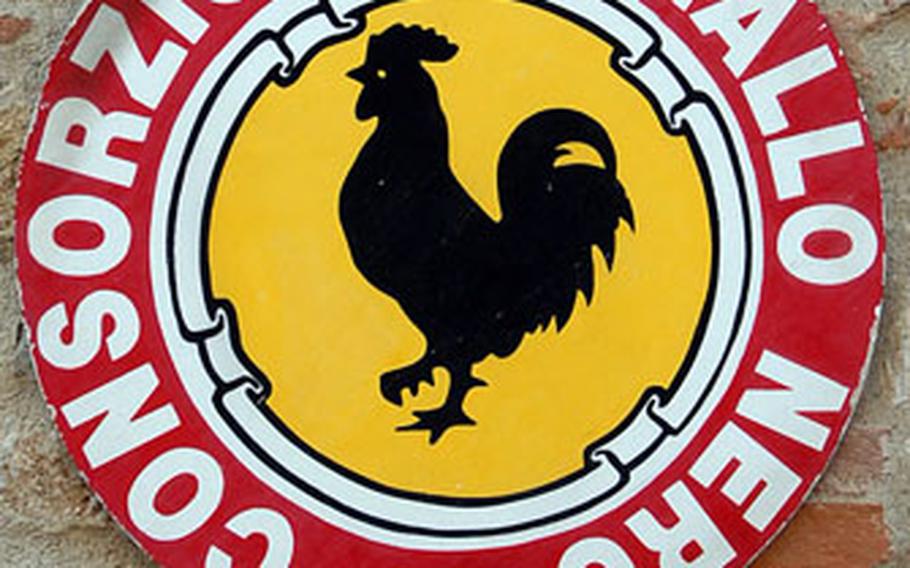 Italy is one of the world's leading wine producers. From the Aosta Valley, hugging the Alps in the north, to the island of Sicily in the south, the country is famous for its red and white wines.
Making wine is an age-old tradition here, going back at least to the Romans, but probably to earlier Greek settlers. Today it is big business, and from the simple village bar to fine first-class restaurants, the locals take their wine seriously, even if in a typically laid-back Italian way.
This is definitely true of Tuscany, a wine-drinker's paradise that is also known for its grand cities and hilltop towns, rolling hills and hearty food.
The best-know Tuscan wine is Chianti. This deep red wine, made mostly from the Sangiovese grapes, is produced through much of the region. It ranges from a light sipping wine to a full-bodied Riserva that goes best with dinner.
Once upon a time, Chianti was sold in straw-covered bottles called fiaschi (singular: fiasco), but today you will find these mostly in shops catering to tourists.
The heart of Chianti lies between Florence and Siena in an area known as Chianti Classico. There, high hills are covered with a mix of forests, olive orchards and vineyards. The higher altitude lets the grapes ripen longer, giving the wines their full-bodied taste.
A drive along the so-called Via Chiantigiana, which follows highway S222 most of the way between the two cities, goes through the vineyards and towns of the Classico district.
South of Siena there is less forest and the earth is a pale yellow. In the vineyards surrounding two hilltop towns, the grapes for two famous wines are grown.
In the cellars of Montalcino ages one of Italy's finest wines, Brunello di Montalcino. Made from Sangiovese grapes, this rich, complex wine must age at least five years before it can be sold. Dark red, almost purple in color, it is a velvety, tannic wine that can be stored for years.
It commands high prices, and if spending 20 euros and (way) up makes too big of a dent in your wallet, try its younger, cheaper, lighter cousin, Rosso di Montalcino. Although it only has to age a year, it can be almost as good as a Brunello. The reason: to keep quality up (and prices high), a percentage of the harvest cannot be used for Brunello and finds its way into the Rosso.
A few hills to the east is Montepulciano, home to another one of Tuscany's fine reds, Vino Nobile di Montepulciano. It is not certain whether it got its name because it was the best wine in the region, or if it was first produced by nobility, but this wonderful wine deserves the name. Mostly a blend of Sangiovese with other grapes, Nobile has to age for only a year. Many people consider it as good as Brunello, but that is a matter of taste. It also has a less complex family member, Rosso di Montepulciano.
Brunello and Nobile are excellent accompaniments to the roast meat and game of the Tuscan kitchen.
Although Tuscany is known for its red wines, it is also home to Italy's first DOC white, Vernaccia di San Gimignano. Destined to become the country's second DOCG white, the wine is made from the Vernaccia grape grown around the medieval city of San Gimignano. It is an aromatic wine, full of fresh fruit flavors, and the color of light straw. Not too heavy, it is the perfect sipping wine for warm Tuscan evenings.
Tuscany is also home to a popular dessert wine, Vin Santo. Amber in color, it is made from a mix of semi-dried grapes (raisins), and has to age in small 50-liter casks for at least two years. Traditionally it is enjoyed with cantucci — sweet, hard almond biscuits.
Besides the wines mentioned here there are plenty of other good wines throughout Tuscany. Indeed, for some vintners the classifications became too rigid, so they started making wines using French grapes or blends of local and French. These so-called Super Tuscans are enjoying an enormous popularity.
Even IGT wines, simply called Rosso or Bianco di Toscana, can be delightful. It really is hard to find a bad wine in Italy.
When traveling through Tuscany, you will find many places where wine can be sampled before buying. If you are shopping for Nobile, Brunello or a Chianti Classico Riserva, you might want to get them directly from their wineries, or their shops in the towns. For other wines to stock your collection, you will get a better price at the local supermarket.
The wines of Italy ...In Italy, as in most of Europe, wine is divided into four classifications, from the simplest to best quality:
• Vino da Tavola (table wines), very simple wines, mass-produced from a blend of grapes.
• Indicazione Geographica Tipica or IGT (land wines), simple wines produced from regulated growing areas and specified grape blends.
• Denominazione di Origine Controllata or DOC (quality wines), made from grapes grown in a specified wine-growing district; only specified types of grapes may be used; only a certain amount of the grapes may be grown and picked; they must be picked at a certain time and must have a specified alcohol content.
• Denominazione di Origine Controllata e Garantita or DOCG (high quality wines), same as above, but the wines are guaranteed to come from the classic wine grape-growing districts and the best vineyards.
The last two have a sub-class known as Riserva, which are wines from a good vintage with specified ways and lengths of aging.
— Michael Abrams
More wine-related articles from Stars and Stripes:
Culture by the bottle: Wine festival season arrives in Europe
Rosé wines have had a bad rap, but in France, they're the rage
German town hails departing wine queen, welcomes her successor
2008 European wine festival calendar