Trier: Museum re-creates prehistoric creatures through animatronics
by
Mark Abramson
October 6, 2009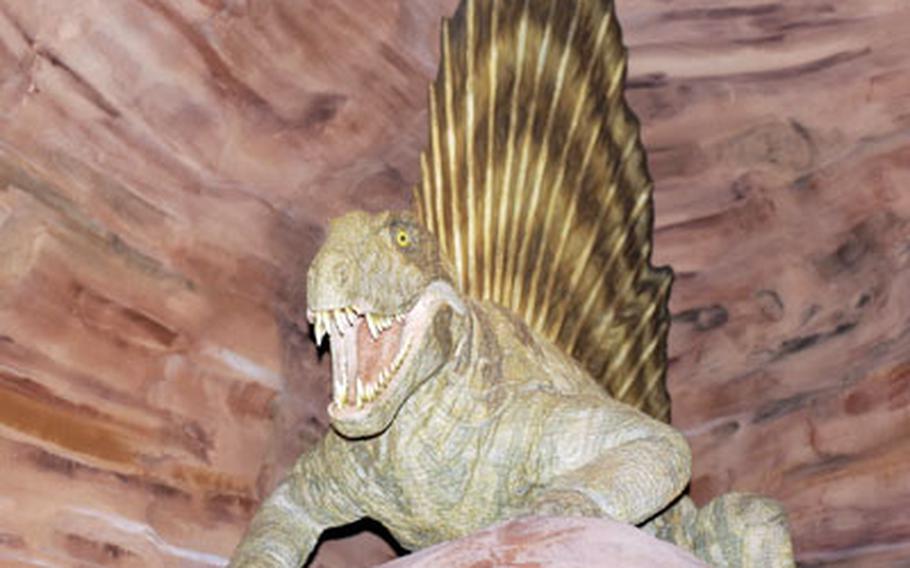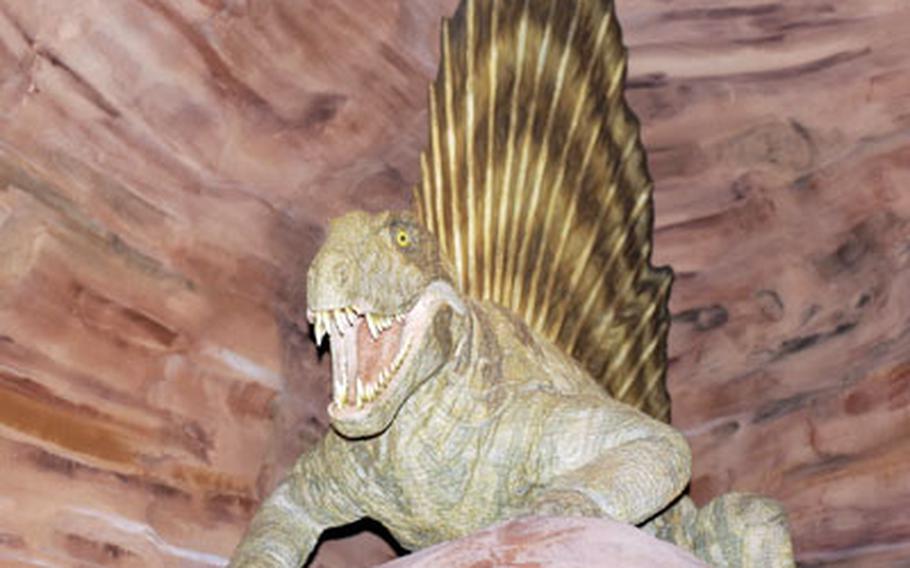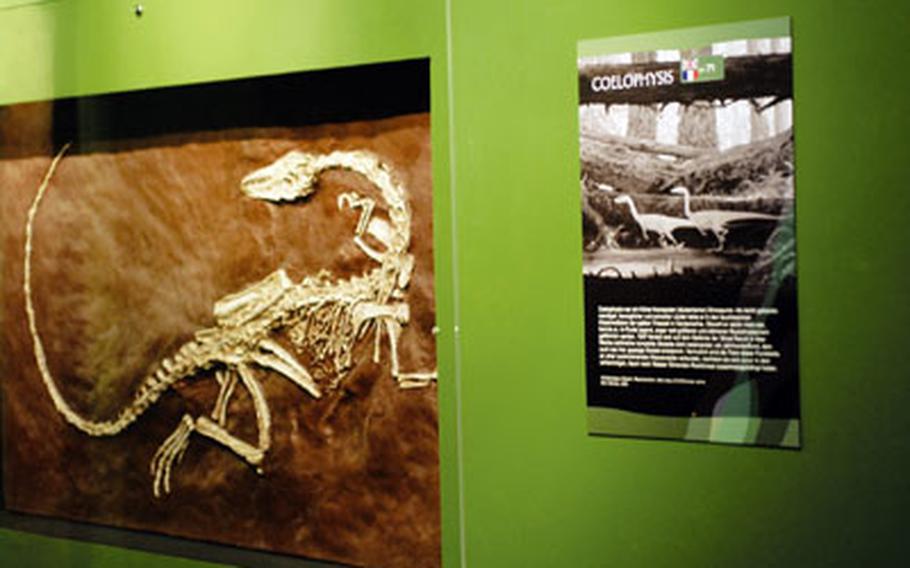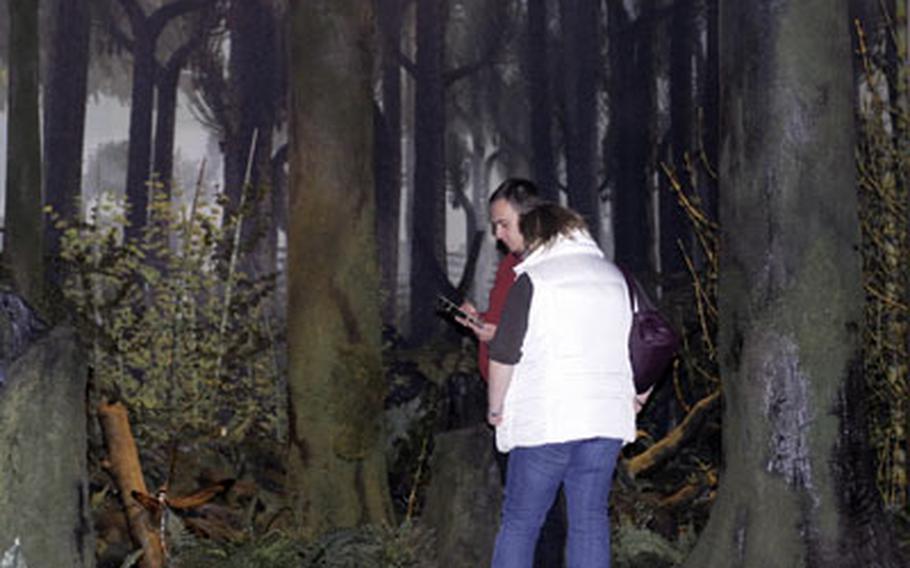 A place where you can see dinosaurs and other prehistoric beasts may sound like the next cheesy "Jurassic Park" sequel or a drab natural science museum.
But Das Praehistorium in Schiffweiler — a town between Kaiserslautern and Saarbrücken — isn't anything like the film or the places that display giant fossilized skeletons in their atriums.
Das Praehistorium is a museum that traces the evolution of life and the earth for hundreds of millions of years by using animatronic creatures in realistic-looking settings that mimic prehistoric landscapes. Its moving characters include predators such as a tyrannosaurus rex and giant dragonflies in prehistoric forests. The scenes are realistic enough that most make you feel like you are in a different world, and some could be a little frightening for younger children.
The museum has 14 areas. Its sections are marked with globes that depict how the continents formed and moved over time. It also shows how life developed from the shallow seas and bacteria life of the Precambrian period to the time when dinosaurs ruled the land and oceans.
The displays include a giant tyrannosaurus rex skull, fossils of sea scorpions and other prehistoric critters. The displays are interesting, with wall-mounted and floor-mounted fossils.
In one display called the Permian gorge, a predator sits perched on a cliff wall near a waterfall that trickles down a canyon, showing off its teeth and growling to passers-by. The head, body and eyes move.
Another area has what can best be described as an ancestor to alligators and crocodiles. The beast flaps its tail, rolls its eyes, shows off its teeth and roars. A German newspaper proclaims "the roaring gives you goose bumps." Not quite, but it sure is entertaining and a good laugh.
And there is also an area where a robotic T-rex that looks like the ones in the "Jurassic Park" movies is seen chowing down on a triceratops — a plant-eating dinosaur. In addition, there is a short video in German on the Big Bang theory of the origin of the universe projected onto a ceiling. It may make your neck twinge, but its graphic nature makes it easy to follow and interesting even if you don't understand German.
Small children can roam around Das Praehistorium in little toy Jeeps, which one employee quipped looks like an Army Jeep.
All display signs are in German, but for no extra charge — other than leaving a form of identification as a security deposit — audio guides in English and French are offered. Visitors can listen to information on any of the hundreds of numbered displays. A trip through Das Praehistorium could take a few hours, making the 15-euro entry fee for adults worth it for anyone interested in the world's evolution.
But despite the museum's Universal Studios-like look, don't expect to find any menacing lizard-man Sleestak, à la the 1970s TV series "Land of the Lost" because Das Praehistorium is going for fact, not fiction.
On the QTDirections
From the Kaiserslautern area, take Autobahn 6 toward Saarbrücken, switching to A-8 at Kreuz Neunkirchen, Exit 8, and heading toward Trier/Neunkirchen/A1. Take Exit 21 toward Elversberg and turn right at L282 toward Elversberg/Bildstock/St. Ingbert, then onto L112/L282. Follow that to L125, Neunkircher Strasse, then turn at Redener Strasse and finally right onto Bildstock Strasse, continuing to the parking lot.
Times
Open 9 a.m. to 6 p.m. Tuesday through Sunday with the last admission at 5 p.m. Museum is closed Mondays.
Costs
Adults are 15 euros; students and seniors older than 65 years old are 13 euros; children 4-14 years old are 10 euros. Admission is free for children between 4 and 14 years old on their birthdays, if they present a valid passport.
Food
There is a small bistro in the building that has dishes such as dinosaur nuggets, dinosaur burgers, curry sausage and other dishes.
Information
A pocket-size, 28-page guide with descriptions in English of each section of the museum is available for 2.50 euros. The museum's Web site is www.gondwana-praehistorium.de