Treviso: Touring the canals while avoiding the crowds
---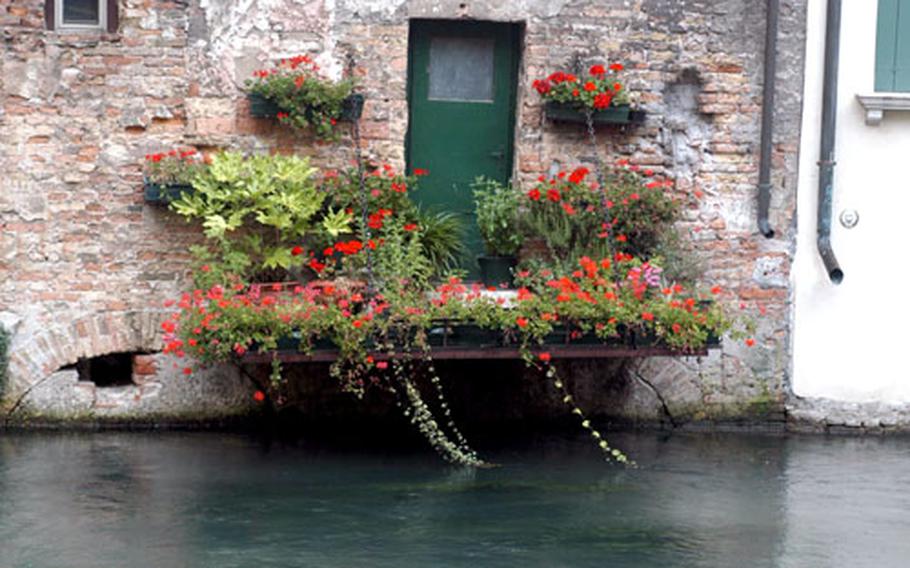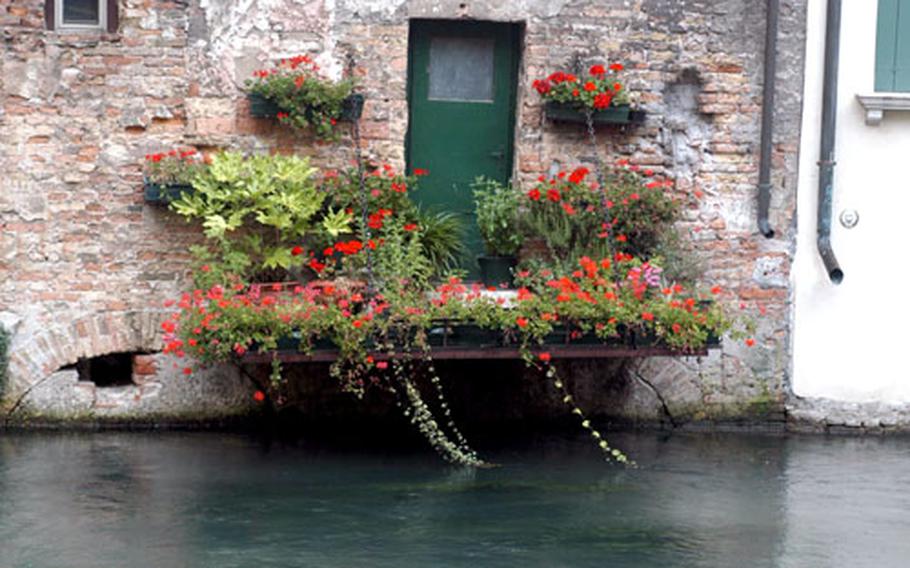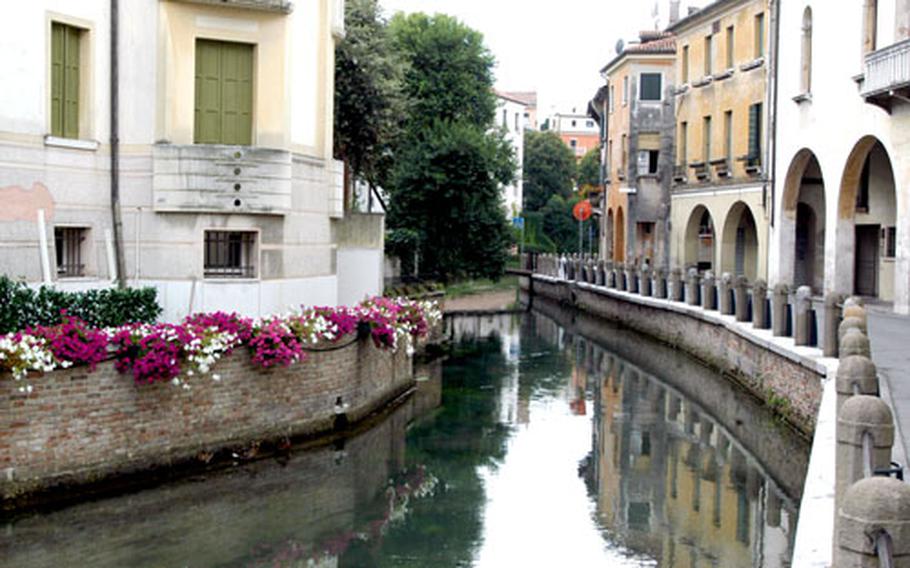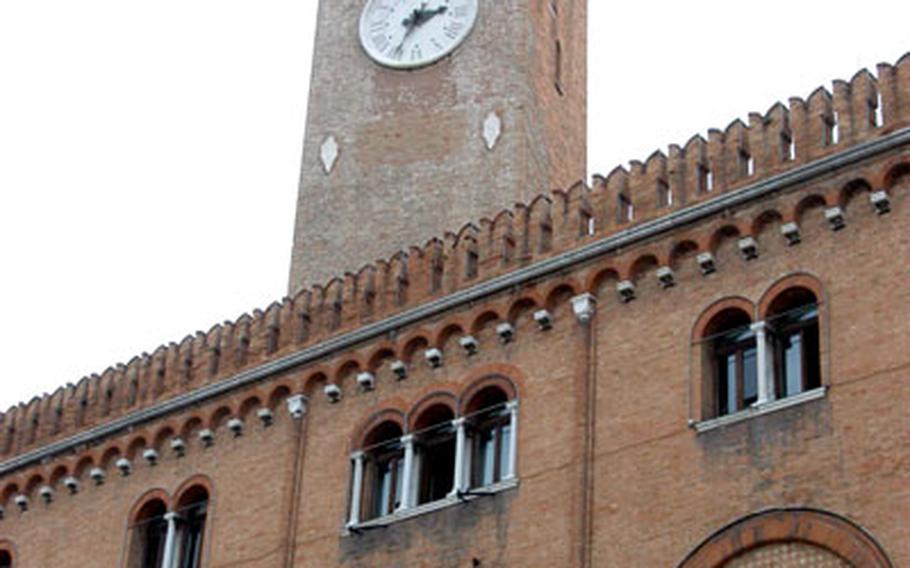 It's almost impossible to visit this city a half hour's drive north of Venice and not make comparisons between the two.
Canals? Check. Gondolas? Nope. Ancient history? Check. Pasta, pizza and wine? Check, check and check. Glass-blowing? Nope.
Whatever your scale to determine how touristy a city is — counting the number of pigeons or gelaterie, for instance — Treviso would pale in comparison to Venice.
"It's more Italianistic, less touristic," Luciana Zorzetto, who works in Treviso's tourist office, says of her city.
There are, of course, many reasons why tourists head to Venice and not Treviso each year by the millions.
But the very fact that Treviso isn't visited by as many tourists might make it attractive for some. And yes, it does have canals.
They're smaller than their Venetian counterparts and don't empty directly into the Adriatic Sea. There aren't any guys in striped shirts poling gondolas around on them, either. There are a few spots that resemble Venice, though. And you don't have to elbow your way in to see them.
Treviso isn't a hot spot for Italians. Zorzetto admits that most people living within a few hours of Treviso probably think of its airport before its historic downtown. The airport, located several miles to the southwest, serves as hub for several low-cost airlines and is often billed as a second airport for Venice. Treviso has also achieved national fame for its professional sports teams, especially in basketball. Others know it as the humble origin of Luciano Benetton, who went on to open a clothing store chain with outlets in seemingly every city.
Don't expect to see a lot of tourist trinkets for sale. It's easier to find a grocery store and harder to find an ice cream shop. It's got its share of restaurants, but in Treviso it's not as easy to find one with a menu in English.
There aren't a lot of must-see sights in Treviso. As in Venice, the streets can get narrow and wind around enough to make it easy to get disoriented.
Piazza dei Signori is in the center of the old town and probably its heart. From there, it's possible to take a suggested walking tour or just wander. The fish market, on an island a few blocks east, is worth a look. Almost all of the old town is surrounded by city walls, which, in turn, are surrounded by a river or canal — it's hard sometimes to tell them apart. In the north part, there's an elevated walkway with views overlooking the city and the river.
The city's main museum is currently closed, with some of its displays on hand at the Chiesa di Santa Caterina. A large series of exhibits on China will be shown in Treviso in the next few months.
On the QTDIRECTIONS: Treviso is about a 45-minute drive from Aviano or Vicenza. From Vicenza, take the A-27 toward Belluno from the A-4 shortly after passing Mestre. From Aviano, take the SS-13 to Conegliano and the A-27 south or take the SS-13 all the way to the edge of the city (and add 15-30 minutes). Treviso-Sud is the closest exit to the old town. Ignore the sign at the first roundabout for the city center. Go right at the next one.
Parking spaces with blue outlines inside the old city's walls require tickets from meters. For free parking, park behind the soccer stadium a few blocks east of the old town (just off the ring road).
It might take a while to find the center of the city on foot. Ignore the brown "I" signs and head for the center by walking toward the tower of the Palazzo dei Trecento, which borders the Piazza dei Signori, the main square.
TIMES: Most businesses and sights have restricted hours or are closed on Sunday and Monday, especially in the afternoons. Many also close during the week for lunch, which begins around noon and ends a few hours later.
COSTS: By traveling the back roads, parking outside the walls and wandering the city, you could get by without spending a cent. Chiesa di Santa Caterina, the former church that's currently serving as a museum, charges 3 euros for admission.
FOOD: Treviso's specialty is prosecco, a sparking red wine. You can follow one of the country's first wine roads and check out where the grapes are grown. Radicchio, a red-leaf lettuce, is also grown nearby.
INFORMATION: The tourist office, located just east of Piazza dei Signori on the other side of the palazzo, offers lots of helpful information. It's open 9 a.m. to 12:30 p.m. daily and 2 to 6 p.m. Tuesday-Saturday. Phone: 0422-547632. E-mail:iat.treviso@provincia.treviso.it. Internet:turismo.provincia.treviso.it.
— Kent Harris
---
---
---
---