Travelers have new terminal at Aviano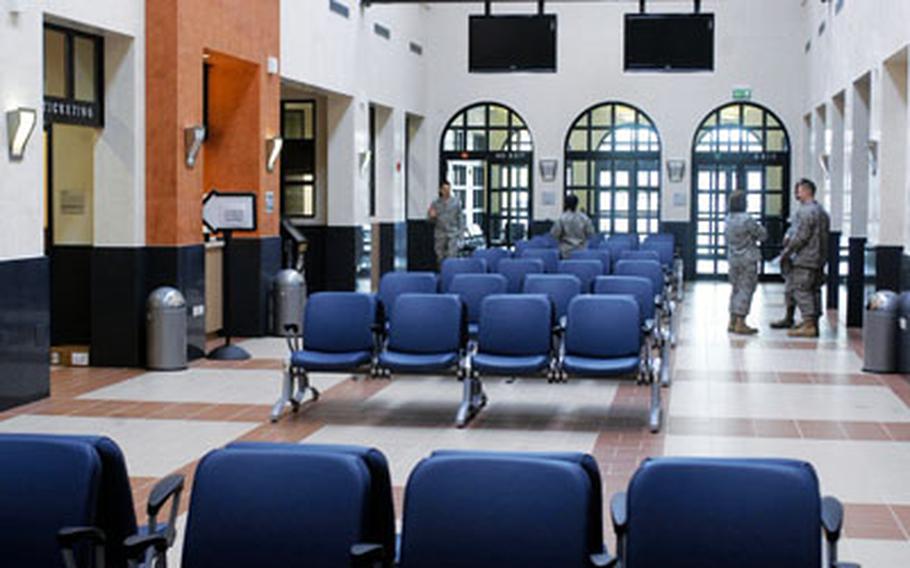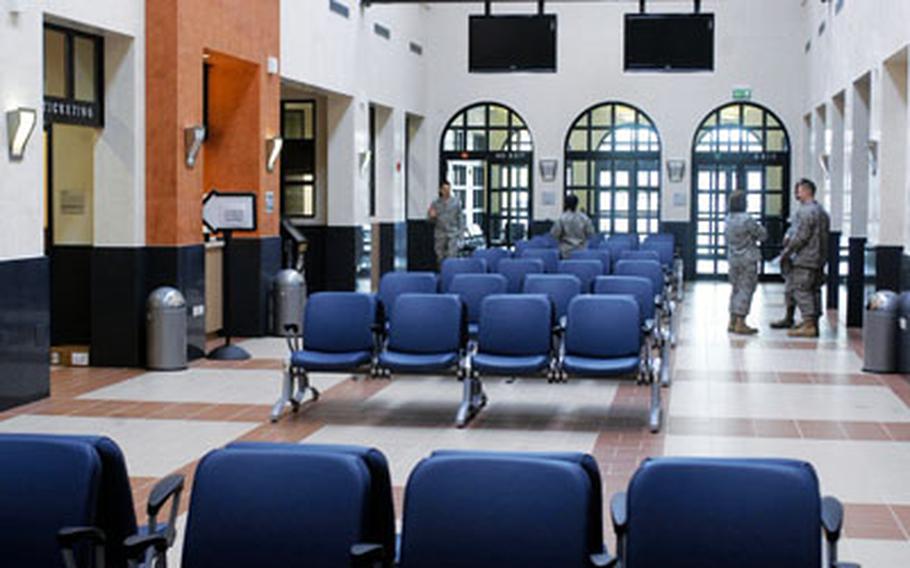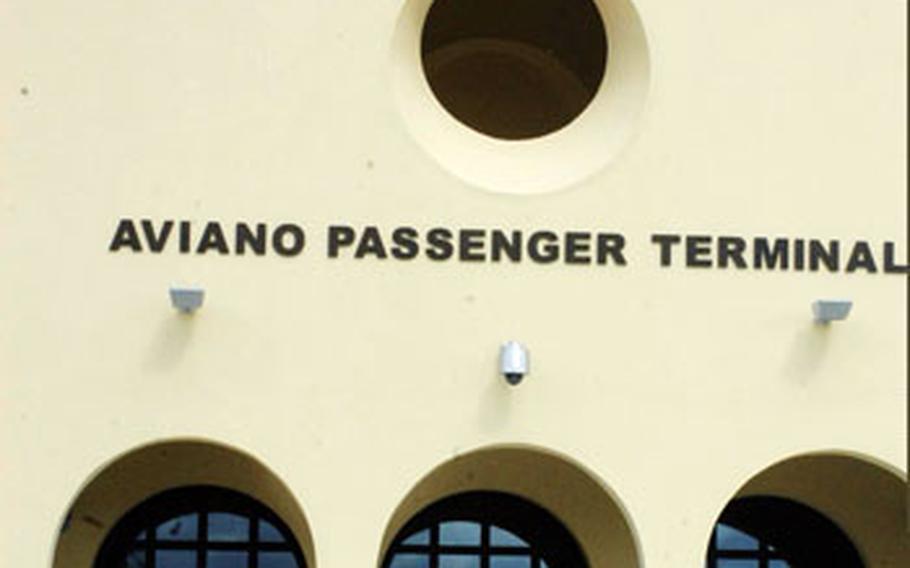 AVIANO AIR BASE, Italy — A new $10 million air passenger terminal is now open for business at Aviano Air Base.
Travelers started passing through the terminal, one of the final projects in the Aviano 2000 construction program, earlier this month. It replaces a facility that had been operating since 1955.
The new facility, located a few hundred yards south of the old facility along the flight line, is about three times larger than its predecessor. It can process about 320 customers at once, according to Tech. Sgt. Sheri Santiago, passenger service supervisor for the 724th Air Mobility Squadron.
She said most of the business comes from the weekly Patriot Express rotator flight that starts in Baltimore and ends in Qatar before retracing its route. That flight carries hundreds of passengers who must wait in Aviano's terminal while the plane is serviced and refueled.
Aviano also handles occasional C-130 and C-21 flights, but Santiago said the new terminal is capable of handling much more.
While it's not nearly as large as the Air Force's main hub at Ramstein Air Base, Germany — another stop along the rotator route — it does have more restrooms and larger waiting areas for families and distinguished visitors than the old facility. Santiago said the squadron hopes to offer wireless Internet service in the future.
More than 23,000 passengers have passed through Aviano during each of the last two fiscal years. The terminal also processes cargo and handled more than 6,500 tons of material during the last fiscal year.
---
---
---
---