Tokyo: Shrine is only a part of the Yasukuni complex
by
Juliana Gittler
May 8, 2003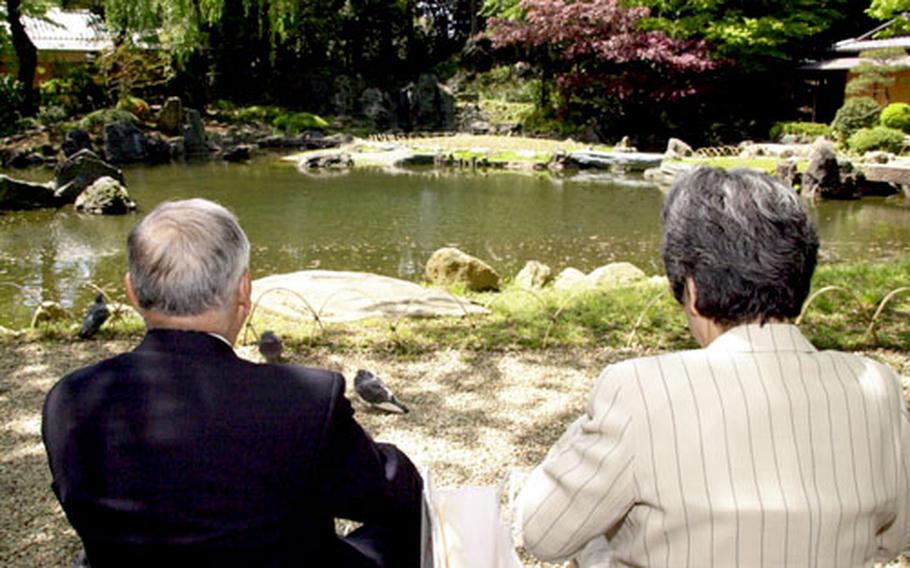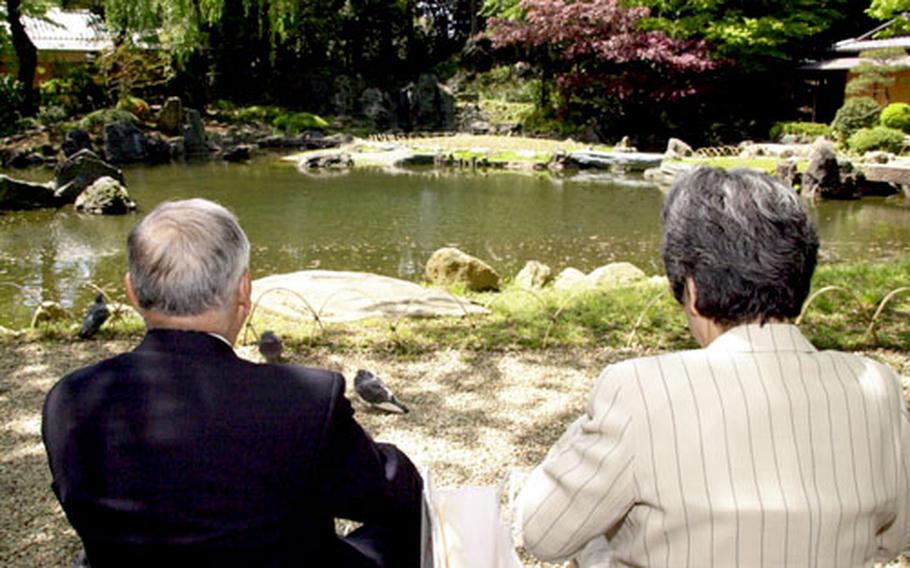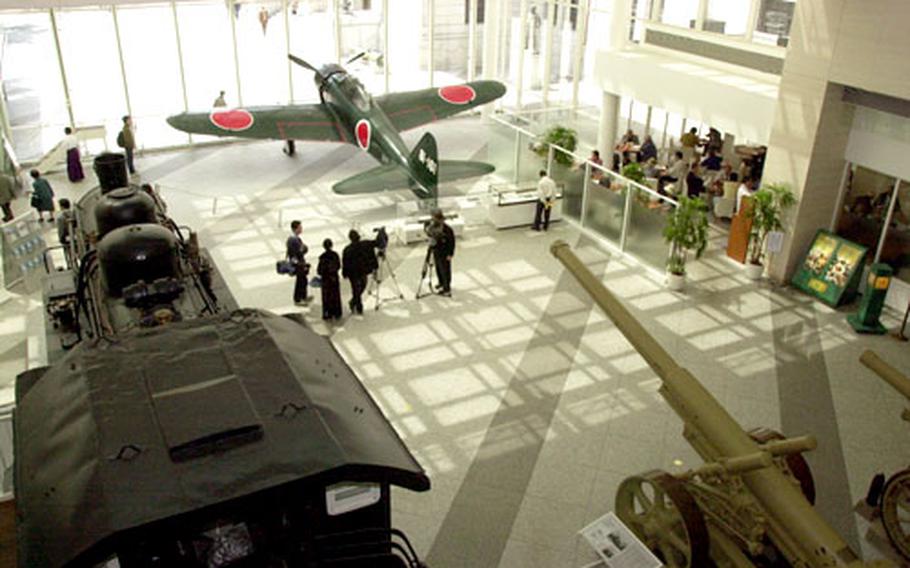 Inside the Yasukuni complex, the shrine sits at the end of a long plaza that itself offers plenty to see and do.
On many weekends, festivals and markets set up along the pathway leading to the shrine. At the plaza's far end — behind the shrine and to the right — are a tranquil Japanese garden and pond.
Along the main path is a statue of Masujiro Omura, who founded Japan's Imperial Army. He also helped build Yasukuni Shrine. Unveiled in 1893, this was Japan's first western-style statue. Near the statue is a monument with a pool of water. It was built and dedicated to those who died of thirst on battlefields.
To the shrine's right are three statues: a horse, a pigeon and a dog. They're dedicated to all the horses, pigeons — which were used to carry messages — and dogs killed during war. Across is a statue of a mother and child. It was built by children who lost their fathers during the war, to thank their mother for raising them.
Finally, to the far right, is the Yushukan War Museum. There, visitors can follow the course of Japanese military history — mostly in English, at least for the later years and World War II.
Much of the museum, which dates back to 1892, was remodeled recently.
One room highlights the events leading up to the attack on Pearl Harbor in a wall timeline. It provides details about U.S.-Japanese relations not found in most American history texts, including details of an oil embargo imposed by the U.S. goverment and the seizure of U.S. bank accounts owned by Japan.
Pacific WWII battles provided the content for many of the museum's displays, and a large gallery features actual torpedoes, anti-aircraft guns and planes.
There's also a reminder of one cost of war: a chilling display of 4,000 photos of those who died.
Admission to the museum is 800 yen, or less than $7. No other part of the shrine complex charges admission.
For more information, visit http://www.yasukuni.or.jp/english/index.html.
Directions to the complex
By JR: A seven-minute walk from Iidabashi east exit on Chuo and Sobu lines. Cross the road after exiting the station and go straight.
By subway: A three-minute walk from Kudanshita station on Tozai, Hanzomon and Toei Shinjuku lines. Also, a seven-minute walk from Ichigaya station's exit 1 or A-1 on Yurakucho or Nanboku lines. Go up the stairs then turn left and go straight on Yasukuni Dori.
Hours: The temple is open from 9 a.m. to 5 p.m. during the summer and from 9 a.m. to 4 p.m. during winter. Gates are open from 5:30 a.m. to 6 p.m.