Through May 16: Keukenhof gardens rolls out the flower carpet
---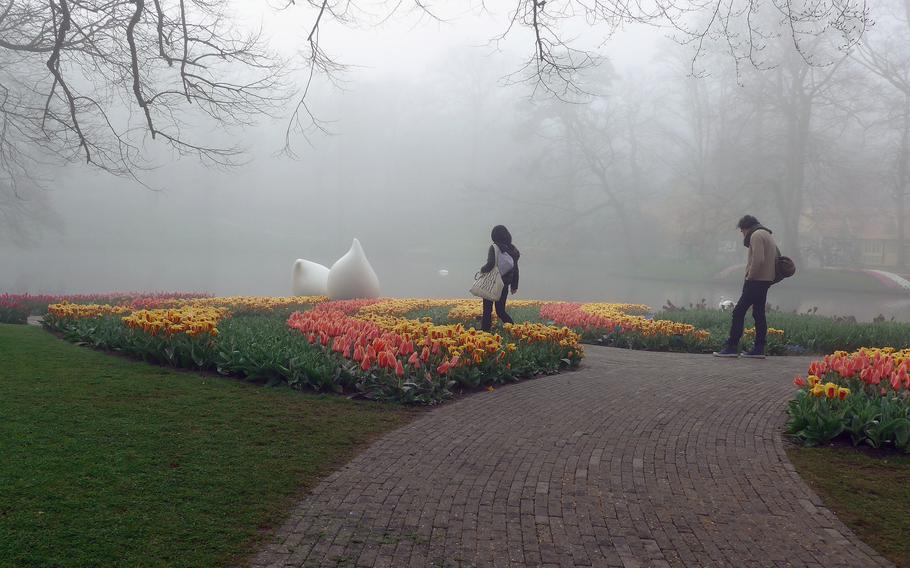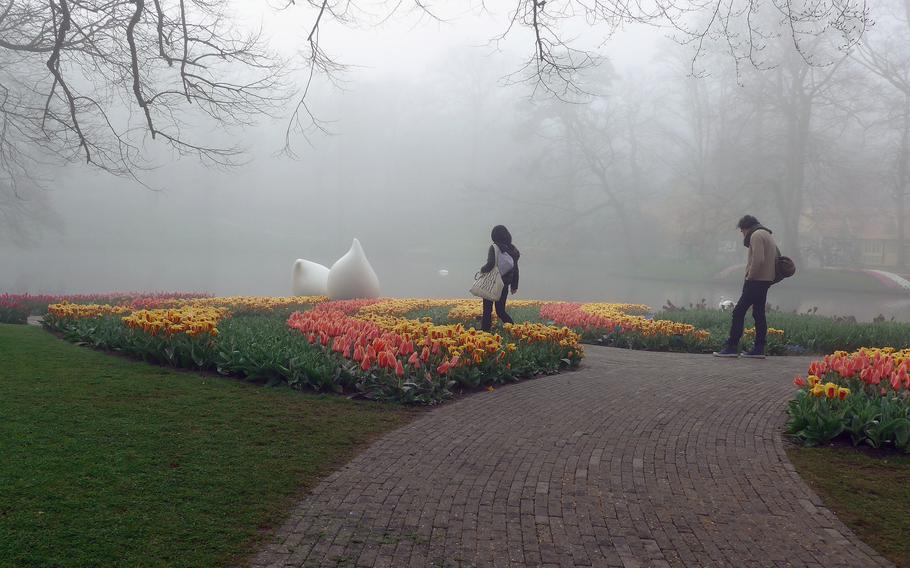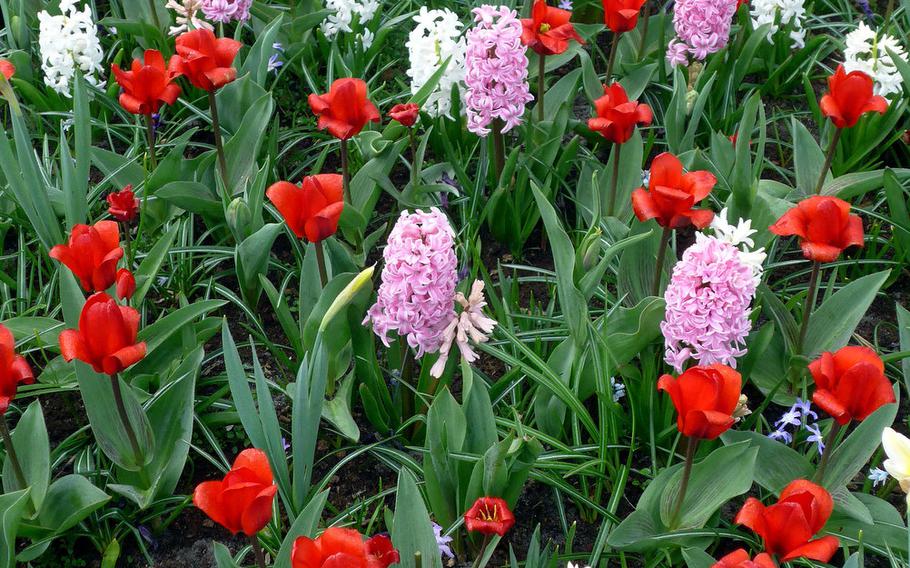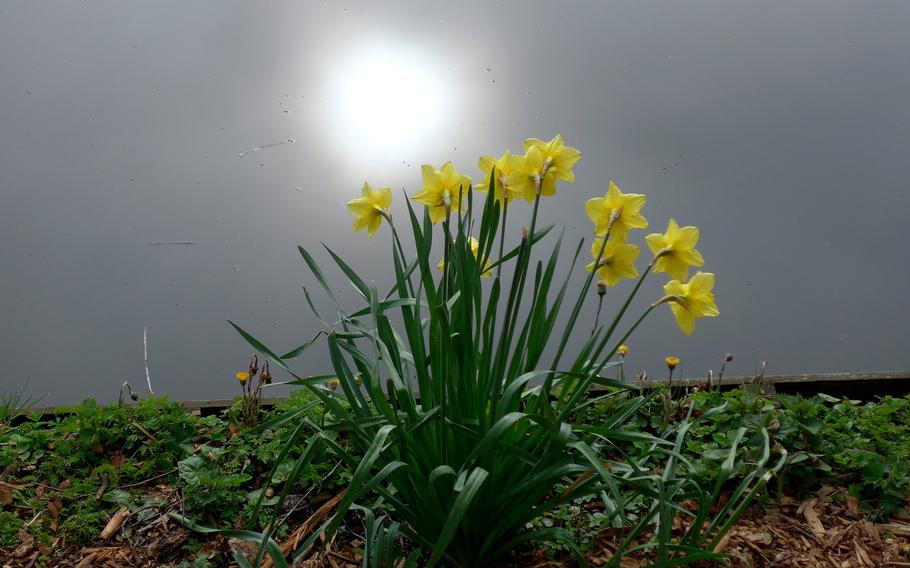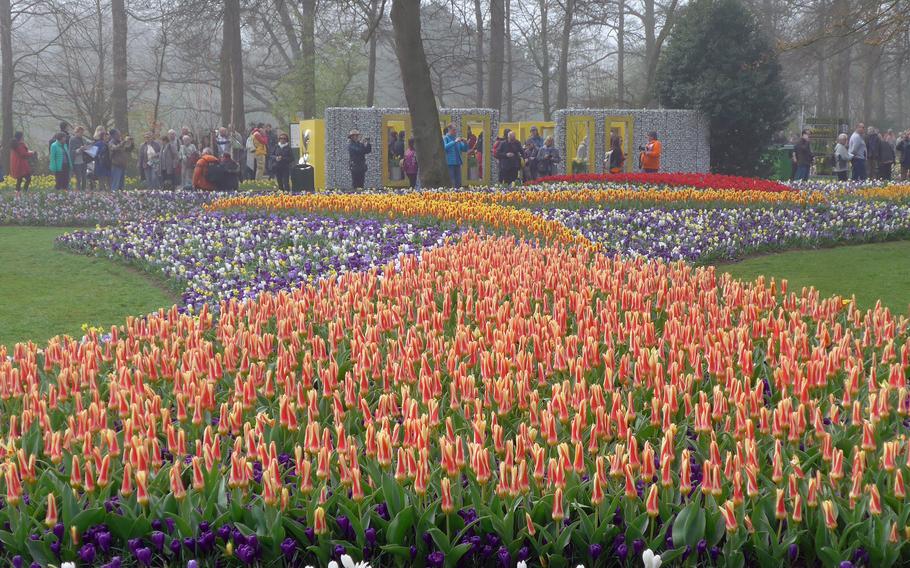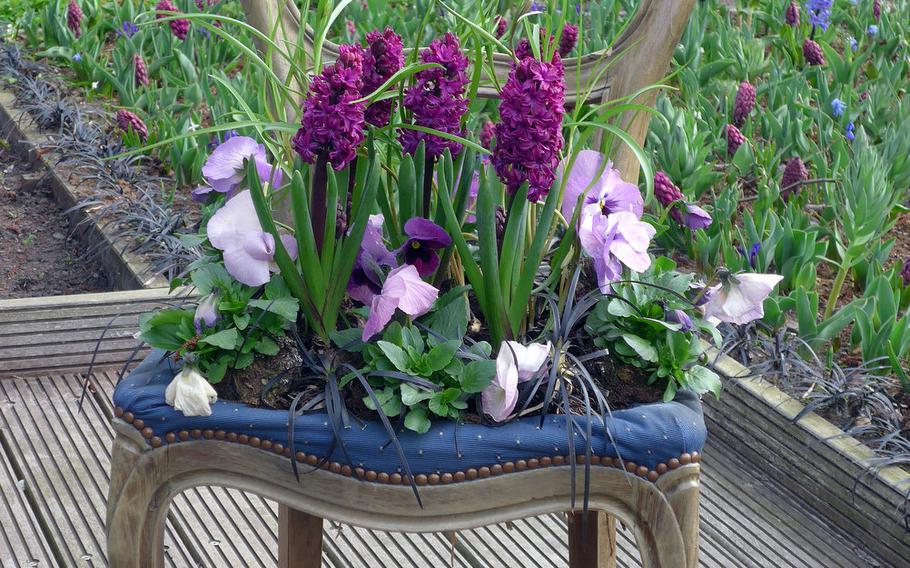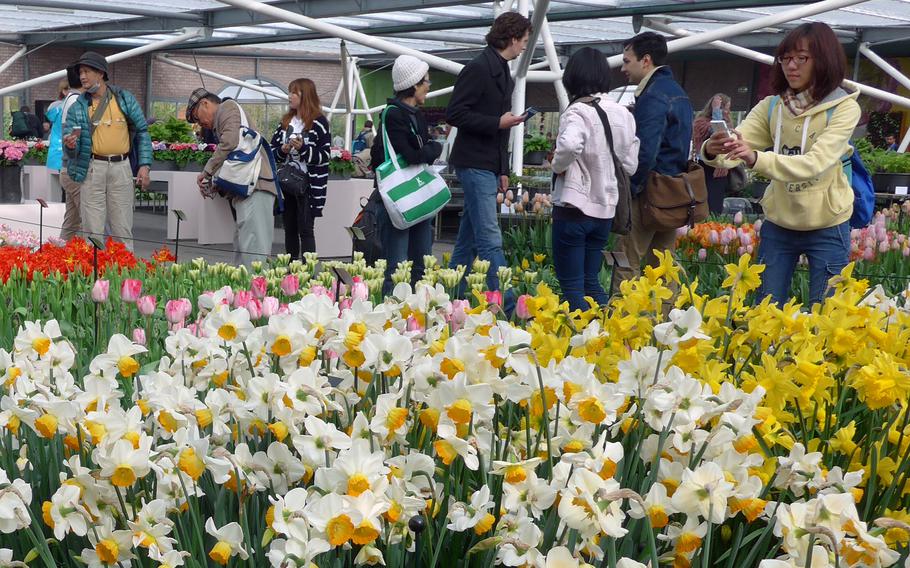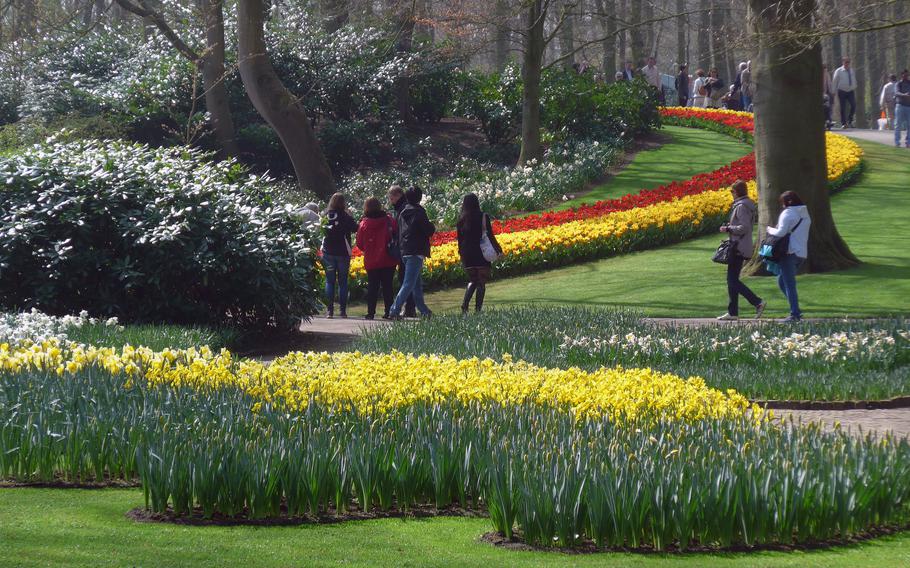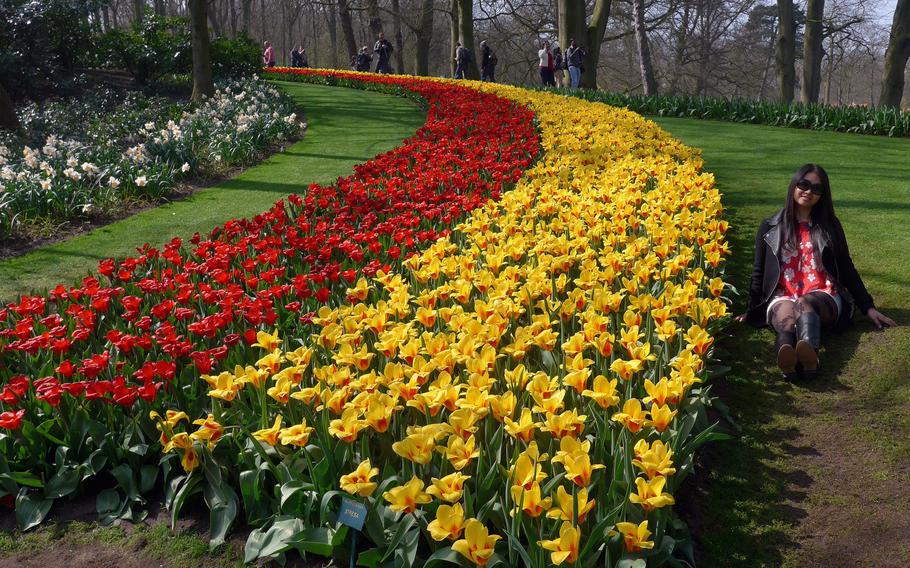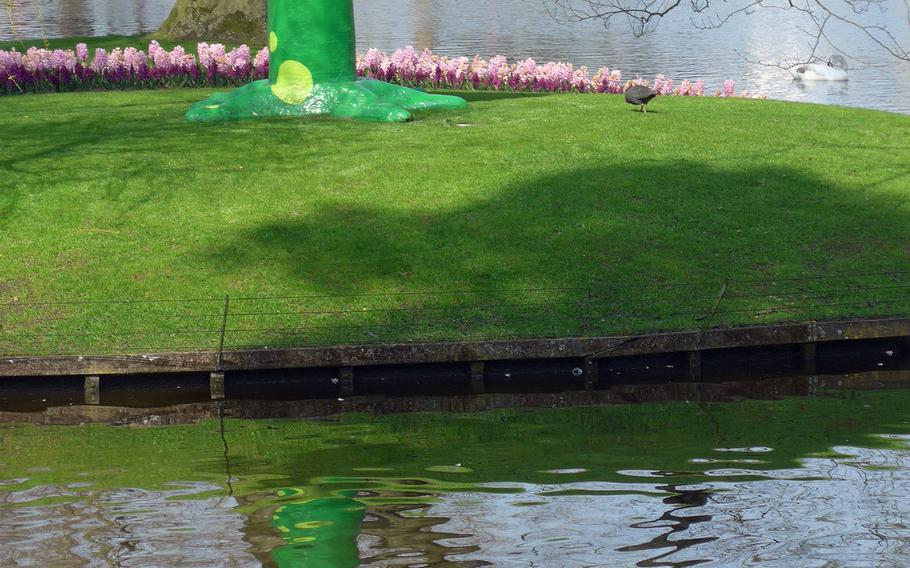 Spring is here, which means which means it's tulip time in Holland. Keukenhof has opened its gates for the 67th time, and about a million flower lovers will descend on the famed gardens on the outskirts of Lisse.
Tulips, crocuses, daffodils, amaryllises and hyacinths will bloom in a myriad of colors from the more than 7 million bulbs planted here by 100 Dutch bulb growers.
Keukenhof, which means kitchen garden, was once a 15th century estate belonging to Countess Jacoba van Beieren. She and her court would come here to hunt and gather herbs for her kitchen, hence the name.
The theme for this year's event is "The Golden Age," signifying Holland's time as a 17th-century trading power. The theme is depicted by a giant flower mosaic made with 100,000 bulbs, which shows a Delft Blue tile, a trade ship and Amsterdam canal houses.
It was during this golden age, in 1630, that Holland was hit by a craze for tulips, which had been popular ever since their introduction from Turkey in 1593. At one point, speculation in the tulip trade drove up the price of a single bulb to today's equivalent of $500,000. An exhibit this year in the Juliana Pavilion, aptly titled "Tulpomania," pays tribute to this chapter in Dutch history. When bulb bubble burst in 1637, fortunes were lost and the tulip became a flower like any other.
Though they no longer demand such astronomical sums, tulips remain a big business in Holland, The Dutch are the world's biggest producer and exporter of tulips and other bulb flowers. More than 2 billion tulip bulbs are exported annually, most of them to Germany, Japan and the United States.
Jan David Zocher, a 19th-century German landscaper, designed the park that is the basis for today's gardens. The first spring flower show was held here in 1949, when 40 bulb growers from the Lisse area got together to show off the product of their labors. Nearly 50 million people have visited since.
There is a lot to see at Keukenhof. Besides the flower beds, there are eight distinct gardens to explore. Artworks, mostly statues, line the paths and dot the gardens.
You can take a boat ride through the tulip fields that surround Keukenhof or rent bikes and ride paths through the fields.
If you are an avid gardener — or just inspired by all the flowers — some of the growers sell their bulbs at stands sprinkled across the park. They are delivered in time for planting in the fall, and next spring you can have a little Keukenhof of your own.
Keukenhof gardens Getting there: The park is on the outskirts of Lisse, Netherlands, between The Hague (Den Haag) and Amsterdam. The address is: Stationsweg 166a, 2161 AM Lisse, Netherlands. From The Hague, take A44 toward Amsterdam, exit at Sassenheim and take N208 toward Lisse. From Amsterdam, take A4 toward The Hague and exit at N207 toward Lisse. Signs will direct you to Keukenhof.
Buses run from Amsterdam (line 197) to Schiphol airport, where you can catch the Keukenhof express (line 858). From Leiden central station, bus 854 runs directly to Keukenhof.
Times: Keukenhof is open 8 a.m. to 7:30 p.m. daily from March 24 to May 16. The ticket office closes at 6 p.m.
The annual Flower Parade from Nordwijk to Haarlem takes place April 23. It starts at 9:30 a.m. and passes Keukenhof about 3:35 p.m.
Costs: Admission is 16 euros (about $18) for adults and 8 euros for children 4-11; children under 4 get in free. Parking costs 6 euros.
Via bus you can buy a Combi-ticket that includes the price of the bus plus admission. For adults, it's 29 euros from Amsterdam and 24 euros from Leiden, Children 4-11 pay 12.50 euros from both places.
Food: There are restaurants and snack stands on the grounds. The prices, while not exactly cheap, are not unreasonable. You can bring your food and eat outside on the benches and tables throughout the park.
Tip: Dogs are allowed on the grounds, but not in the flower pavilions and restaurants.
Website: www.keukenhof.nl. For information about the flower parade, go to www.bloemencorso-bollenstreek.nl.
---
---
---
---