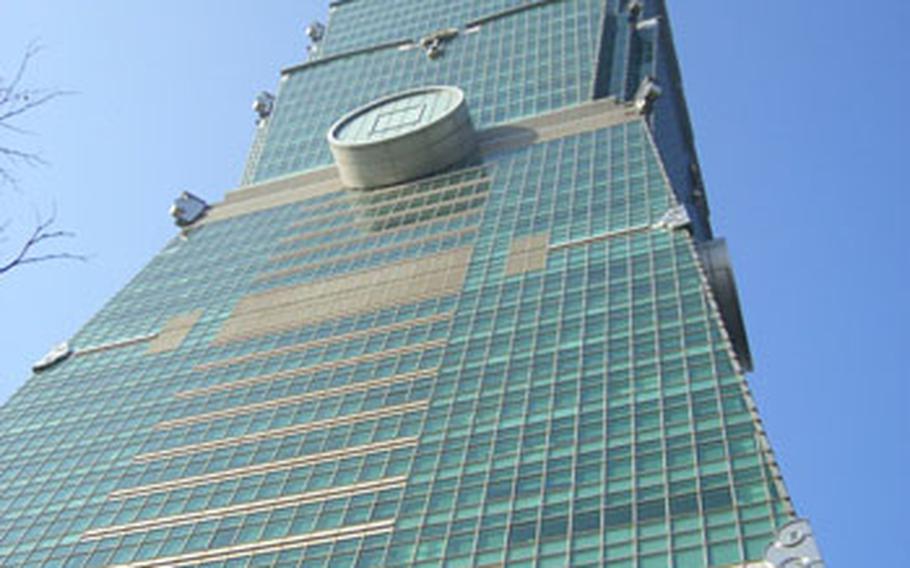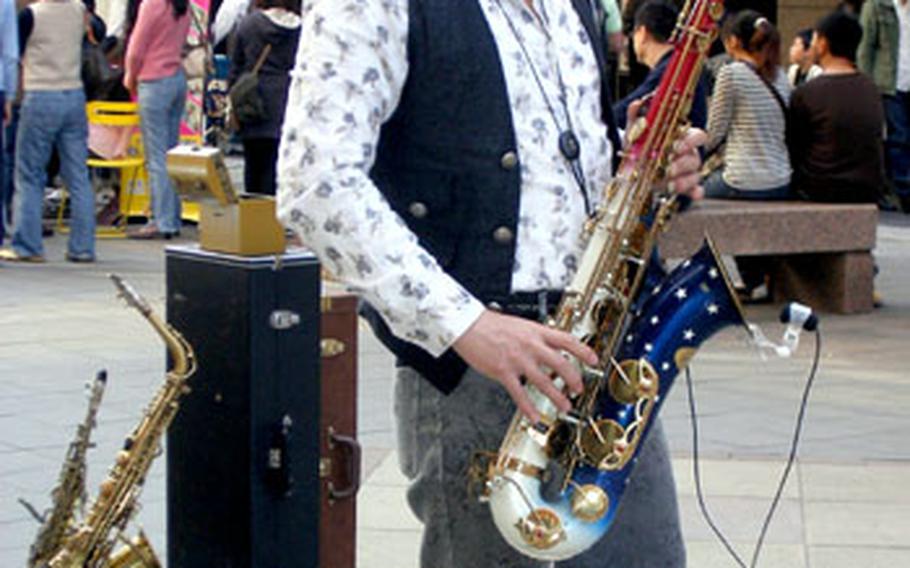 It started innocently, back in 2004, with the Eiffel Tower. But in 2006, my tower habit spiraled seriously out of control. Tokyo Tower. Seoul Tower. Sydney Tower. When I stepped back onto street level in Sydney, I vowed to quit cold turkey. If you've ridden one high-speed elevator, I thought, you've ridden them all.
But the world's tallest tower? That was worth a relapse — especially since it's only a short flight from Tokyo. So I took a spur-of-the-moment trip to Taiwan, home of the 101-story Taipei 101 building. I discovered that Taipei is a perfect place for a quick getaway — and that I'd been right about the elevators.
Got a three-day weekend? Here's how to make the most of it.
Day 1: SaturdayPlan to arrive in Taipei in the evening. (Most flights from Tokyo are afternoon flights; the Okinawa and Seoul airports offer departures all day. And don't eat on the plane!) Check in to your hotel, but don't even think of going to sleep — the action's just getting started at Shilin Night Market, the largest and best-known of the city's many night markets.
Take a cab or ride the subway (Danshui Line: get off at Jiantan station, not Shilin) to this multi-block mecca of after-dark fun, which offers entertainment (bowling, arcades, karaoke) and shopping (options range from dirt-cheap vendor booths and dollar stores to brand-name shops like Nike).
But the best part is the food: a maze of stalls with a dizzying array of mouth-watering snacks — footlong sausages, yakitori, fried pork buns, tempura, bubble tea. And some not-so-mouth-watering: I passed on the smoothie made with frog eggs. Instead, I gorged myself on the famed chicken steak — a chicken breast the size of Shaq's hand, dipped in batter, fried and dusted with red pepper flakes, for 40 NTD (about $1.20). It was so delicious, I couldn't stop eating, even after I was full.
(Note: if you're a stickler for food safety, you might want to eat on the plane after all. Refrigeration isn't evident here. Or just tell yourself, everyone else is eating it, and no one's keeling over.)
The market draws its peak crowds around 7 to 11 p.m. and stays open until at least 1.
Day 2: SundayTower Day! After a leisurely breakfast, head to the Taipei 101 building around noon. Start in the adjacent New York New York shopping complex, where great deals can be found if you're willing to dig through the racks — Japanese women flock to Taipei to buy trendy clothes at non-Tokyo prices.
Then head outdoors to the pedestrian mall. Luxury shops line the street, but the real draw is the atmosphere. The smell of caramel corn permeates the air, thanks to a nearby theater. Street musicians serenade the crowds, and local artists set up tables. I watched a unicyclist catch a series of bowls on his head, and a search-and-rescue demonstration by a Taipei disaster response team that involved rappelling off a department store.
When you get hungry, it's time to start exploring Taipei 101, from the bottom up. The basement houses a phenomenal food court, but why pay for food when you can have it for free? Instead, eat your way through Jason's, a gourmet supermarket with a wide assortment of imported foods and free samples galore — everything from boiled radish cakes and gourmet cheeses to whiskey. You won't get dirty looks from the staff, either, even if you're obviously just freeloading.
Floors one through five are your average upscale mall, with stores grouped by level of luxury. It can take hours or minutes to cover these, depending on your enthusiasm for retail. Floors six through 83 are offices and apartments, and covering them will take you less than a minute.
On floor five, buy a ticket for the observatory (about $12). Try to time this around sunset. In just 37 seconds, the world's fastest elevator will whisk you to the 89th floor, where you'll get a 360-degree view of Taipei. Skip the pointless outdoor observatory on level 91, and forget about going any higher — the top 10 floors are off-limits.
Next, walk down to the 88th floor and marvel at the passive wind damper — a room-sized ball weighing 660 metric tons that helps the building withstand earthquakes and strong winds. Now you face the greatest challenge of your trip — exiting the observatory. You see, this is also the world's tallest tourist trap, and to get back to the elevators, you have to run a gantlet of gift shops staffed by cheerful women with sales tactics straight out of "Glengarry Glen Ross."
There's some beautiful jewelry for sale here — stunning blue chalcedony, and gleaming white coral harvested off Taiwan. But unless you're in the market, walk as fast as you can through this area and DO NOT MAKE EYE CONTACT.
After that ordeal, you've earned a nice dinner at one of the observatory restaurants on floors 85 and 86, and drinks at the nightclub on 84.
Day 3: MondayTry breakfast at a local place. Dante Coffee has locations all over the city, and a varied menu with Western and Chinese breakfast foods.
Next, take the subway Danshui Line to Chiang Kai-shek Memorial Hall station and explore the grounds of the monument to the former president of Taiwan. In addition to the Memorial Hall, which houses a bronze statue of Chiang, you'll find a museum, China's National Concert Hall and National Theater, gardens and a fish pond.
The surrounding area is a bustling part of downtown, and a good chance to see how the locals live. There are markets selling live poultry, lots of motorcycle accessory shops, and plenty of food vendors.
You could make a great lunch trying out random foods, but if you're not feeling that adventurous, Taipei has plenty of McDonald's, KFC and Mos Burger outlets.
Finally, one last piece of advice — if you want to see the world's tallest building while you're in the Pacific, don't delay. When the Burj Dubai opens (see sidebar), Taipei 101 will lose its title, so book those tickets soon.
Know and Go: TaipeiGetting there
• Several airlines offer daily, nonstop flights to and from Tokyo Narita, Seoul Incheon and Okinawa Naha airports.
• The airport is about 20 miles outside the city. Cab fare into the city is around $30. A cheaper option is to take a shuttle (125 NTD, about $3.75) to the Taipei Main train station, and catch a cab from there. Before leaving the airport, ask the hotel booking desk to write out the address of your hotel in Chinese.
Getting around
• Cabs are plentiful and cheap (most trips cost around $2), but drivers rarely speak English. Always carry something with your hotel's Chinese address, and ask the desk to write down addresses of your destinations.
• The subway system is very easy to use; most fares cost around 75 cents.
• Tipping is not customary.
• Currency is the New Taiwan Dollar (NTD); the current exchange rate is about $1 to 33 NTD.
On the Web
• Taipei 101: www.taipei-101.com.tw/
— Karen Willenbrecht
---
---
---
---