The weird, plastinized world of Dr. von Hagens
by
Lisa Horn
February 19, 2004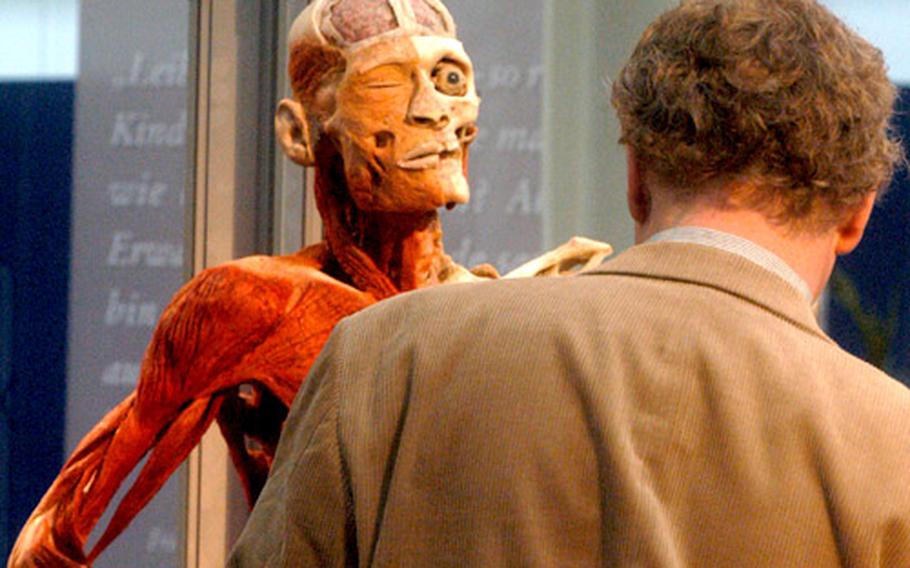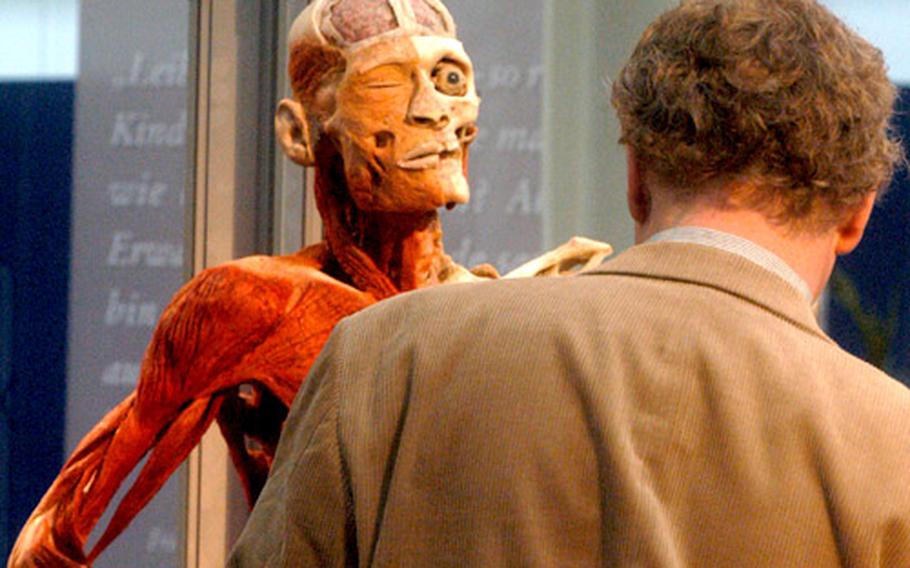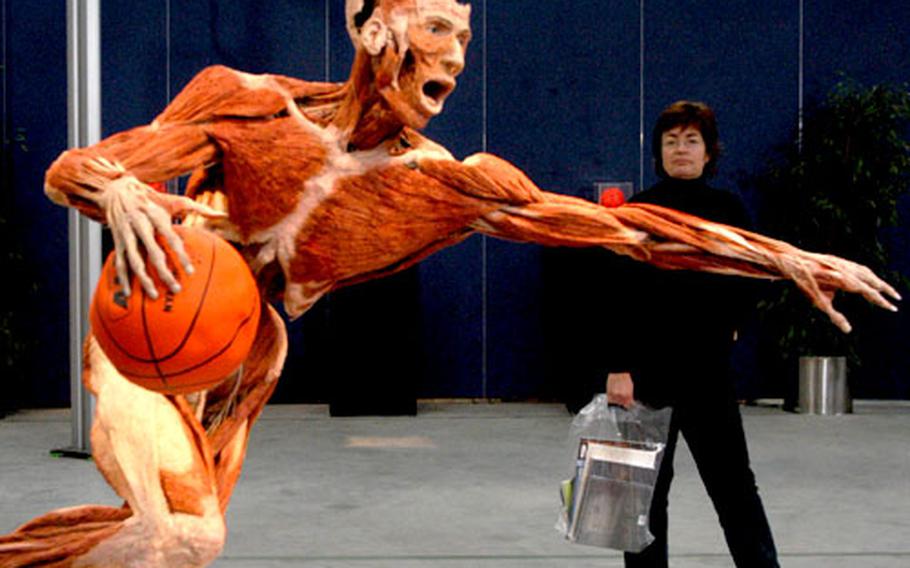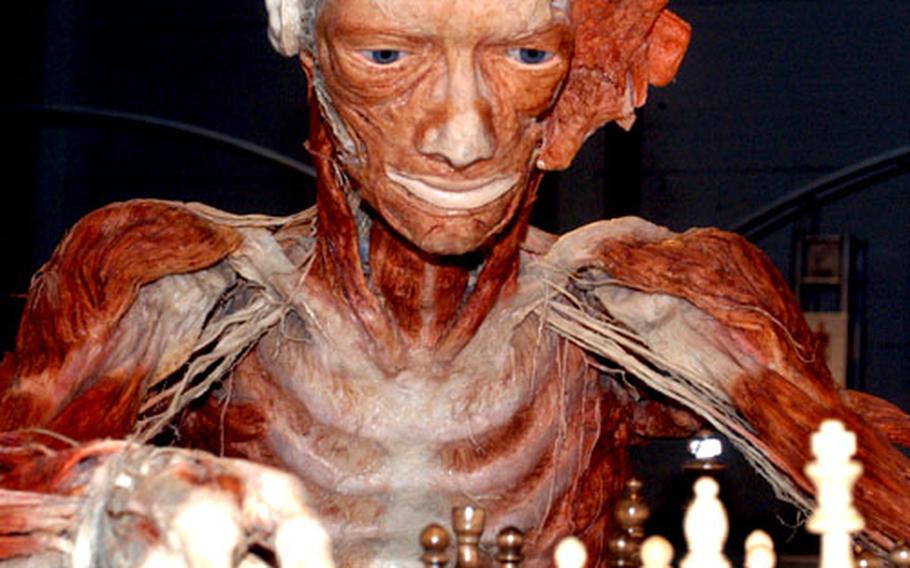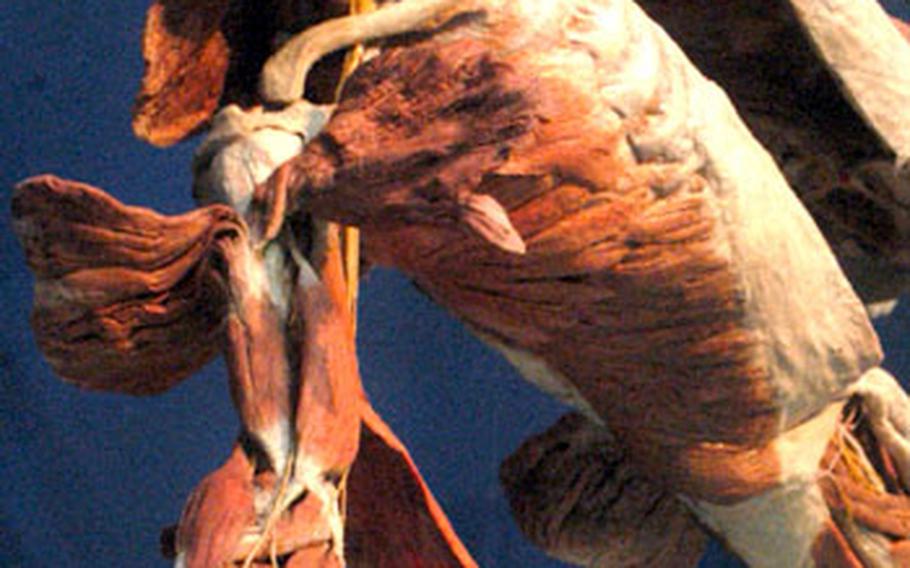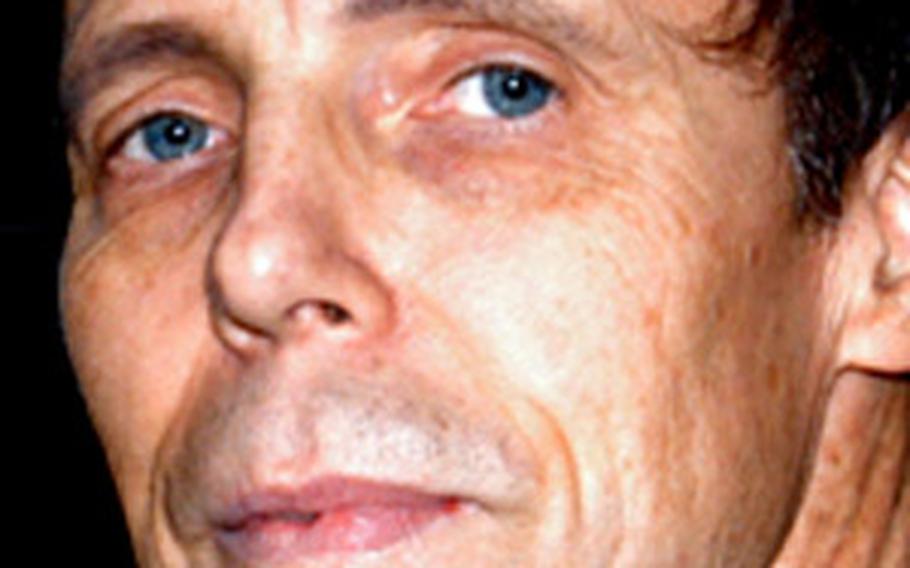 Learning about the human body has never been this up-close and personal. Since its opening last month in the Frankfurt, Germany, suburb of Fechenheim, the anatomical exhibit, Körperwelten — or "Body Worlds" — has drawn roughly 68,000 visitors and thousands more are expected before the exhibit ends April 18.
Real human bodies as well as a gorilla and a horse are on display, revealing all that lies beneath the skin's surface. The bodies are preserved using the process of "plastination," a method invented by Dr. Gunther von Hagens in Heidelberg, Germany, in 1978.
The process, which dehydrates the body and replaces fluids and fat with plastics, retains the natural surface and color of muscles, tissues and organs. There is no odor and "plastinized" bodies can last indefinitely.
Despite the bodies' realism, however, the exhibit is more likely to amaze than shock visitors, who may believe that what they are seeing are anatomical models rather than cadavers.
Since the first "Body Worlds" exhibit in 1997 in Mannheim, more than 12.5 million people have visited the exhibit, which has appeared in places such as London, Singapore and Korea.
It has not appeared everywhere, however, because of its controversial subject matter. Church officials have called the exhibit "degrading to human dignity" and just last year, Munich's city council banned it.
In addition, Der Spiegel, a German news magazine, has claimed that von Hagens had processed the bodies of executed Chinese prisoners for his exhibit. According to a spokeswoman for the Institute of Plastination, this report and others forced von Hagens to withdraw last month from a discussion with the Evangelical Church of Frankfurt.
Von Hagens said he created Body Worlds to inform regular people and medical professionals about the human body, but also to entertain. The humor is obvious in some of the displays, which include a man playing a game of chess, a sinewy teacher complete with textbook and chalk, and even a basketball player suspended in midair as if driving for a lay-up.
While there are more male specimens in the exhibit than female, women are represented by two specimens, including a woman who was pregnant at the time of her death.
In a room with displays of fetuses of various ages and an entire row of fetuses with congenital defects, lies the woman with her 5-month-old fetus openly exposed, inviting viewers to take a look. None of the bodies is behind glass, making it easy to get as close as one cares to.
In addition to the full body displays, tissues and other organs, such as a liver and lungs can be seen.
According to the audio guide available at the start of the exhibit, a person who smokes a pack of cigarettes a day for a year deposits about a coffee cup of tar in his or her lungs. Paired with the smoker's lungs and liver on display, it's enough to make anyone want to pursue a healthier lifestyle, or at least cut back.
The audio guide, which provides 2½ hours of information to accompany the exhibits, can be played in its entirety or at certain points along the tour.
If you go ...
Admission to "Body Worlds" is 12 euros for adults; 9 euros for students up to age 30, senior citizens and the unemployed; and 6 for children.
People who have donated their bodies to Dr. Gunther von Hagens' Institute for Plastination can present their body donor card and identification at the door for free admission.
The exhibit is in the NAXOS-Event Halle in the east Frankfurt suburb of Fechenheim in the industrial area at 83 Wächtersbacherstrasse.
Follow Autobahn 3 to the Offenbacher Kreuz onto Autobahn 661 and leave at exit 14, following signs to Frankfurt- Riederwald (Ratsweg/ Bundesstrasse 8). On Ratsweg, take the first street to the right into Am Riederbruch and follow signs for the exhibition onto Wächtersbacherstrasse.
The exhibition hall sits off the street a short distance from a parking lot. A big Harley-Davidson dealer is in front of hall.
It is open 9 a.m. to 9 p.m. Sunday through Thursday; 9 a.m. to 11 p.m. Friday and Saturday through April 18.
For more information, go to www.bodyworlds.com.
— Lisa Horn
---
---
---
---