The proof is in the potter's process
by
Deborah Absher
January 30, 2003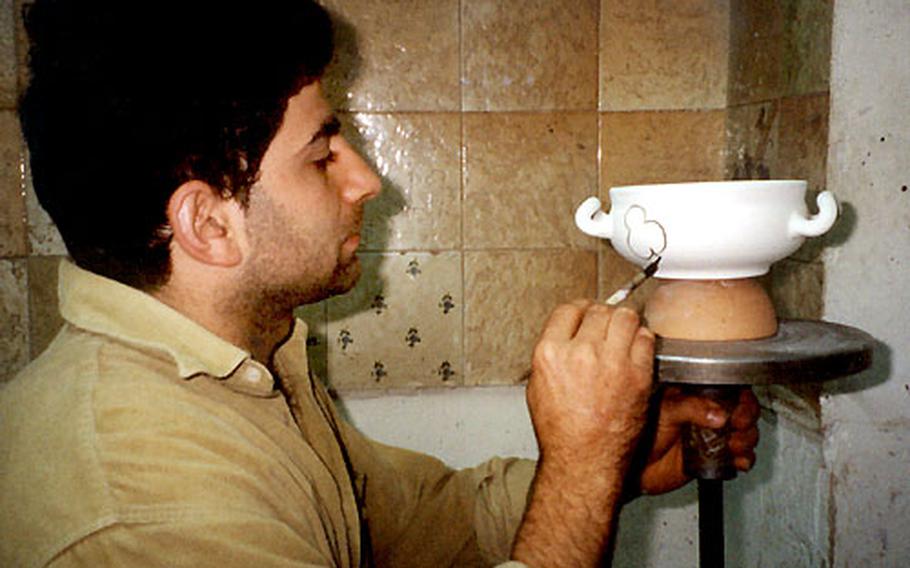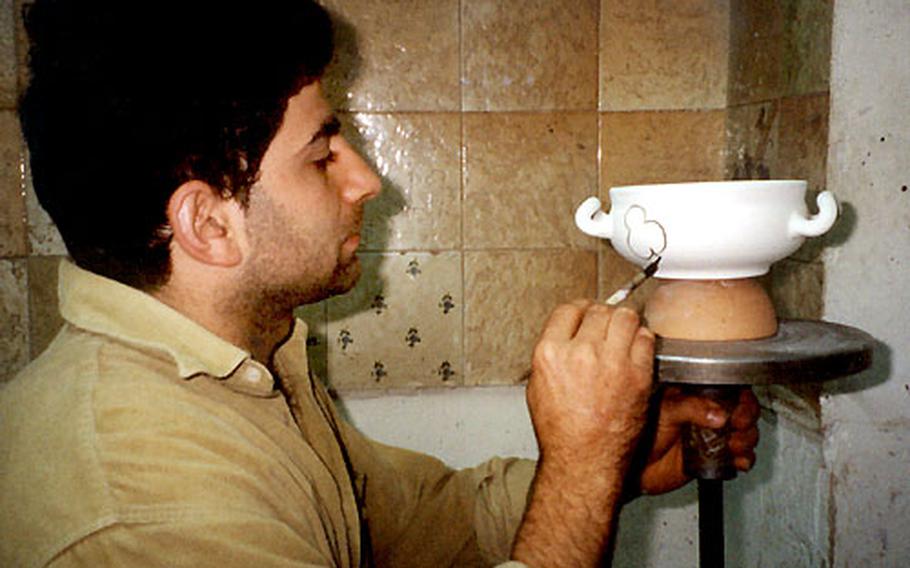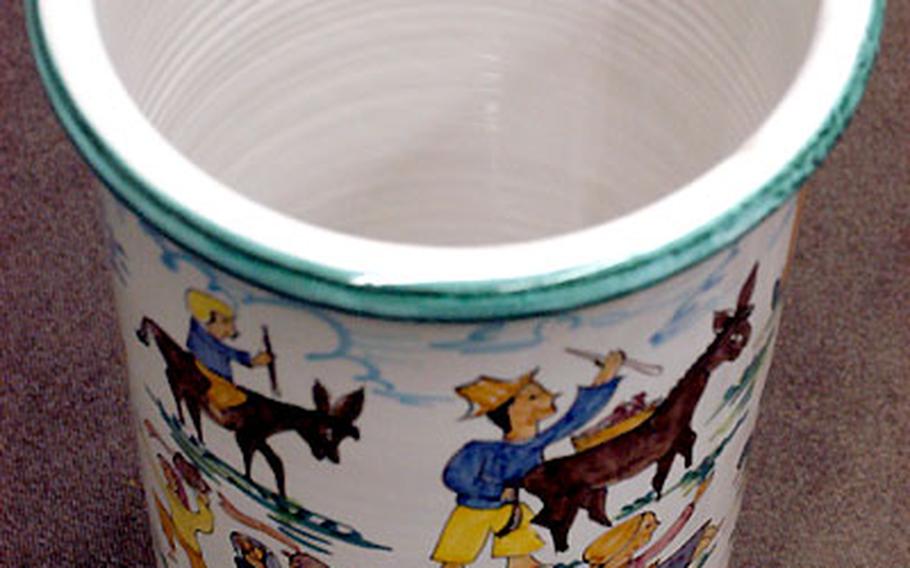 The pottery found in Vietri sul Mare, Italy, is referred to as Majolica, which denotes its vibrant colors and designs. The term also means it is clay pottery that has been coated with a white glaze and painted before being fired into a hard, shiny surface.
The word "Majolica" reportedly comes from the Spanish island of Majorca, which was the stopover point in the 15th century for ships carrying the pottery between Italy and Spain.
Each piece of pottery goes through five main steps, though shop owner Rosetta Scennepieco said a piece is handled as many as 24 times from start to finish.
The steps in the pottery process are:
¶ The potting: A raw chunk of refined clay comes to life at the skillful hands of the potter, who sits at a simple piece of machinery known as a potting wheel. Within minutes, the slab evolves into a basic form, such as a plate or wine carafe. More elaborate or detailed pieces take more time. The molded clay piece is then set on a shelf in the open air to dry and harden.
¶ The first firing: The dried piece, which is still gray in color at this point, is put into an oven, or kiln, heated to about 950 degrees. The item that emerges is now a terracotta color.
¶ The glazing: After cooling on a shelf, the piece is dipped into a chalky white liquid glaze. It is ready for painting after drying.
¶ The painting: Most painters usually paint the designs freehand. Some of the popular patterns are so repetitive to them that they can quickly re-create them by memory. Or they glance at a completed piece and copy from it. They also come up their own designs, and they can reproduce most any pattern or decoration brought to them by a customer. After the piece is painted, it still has a chalky appearance.
¶ The second firing: The painted item is put into the kiln for up to 24 hours. When it emerges, the colors are brilliant and the surface is glossy.