Taste, test, revel at German wine festivals
---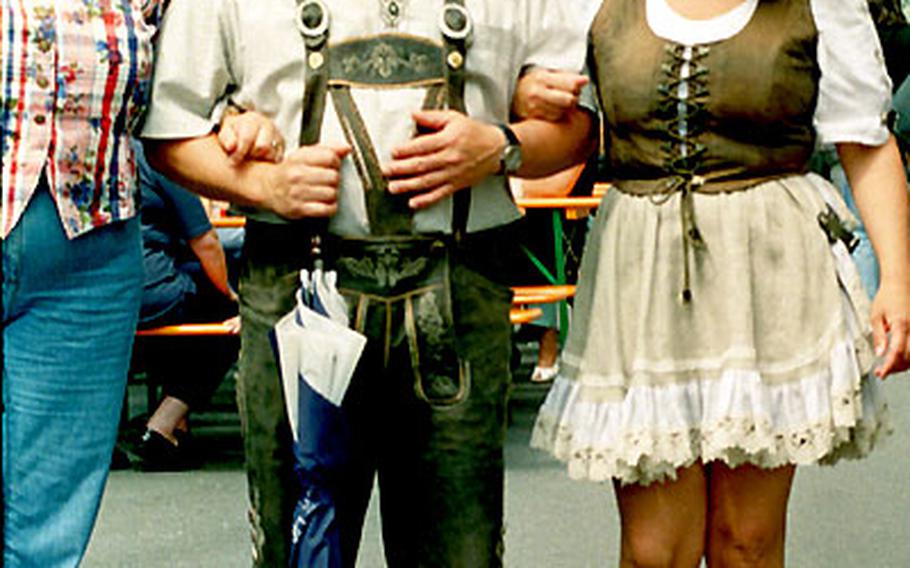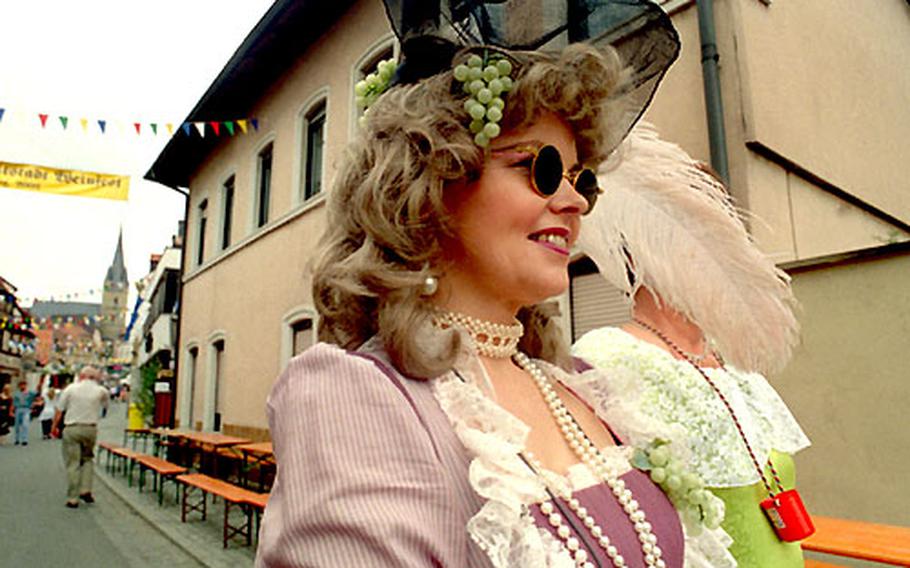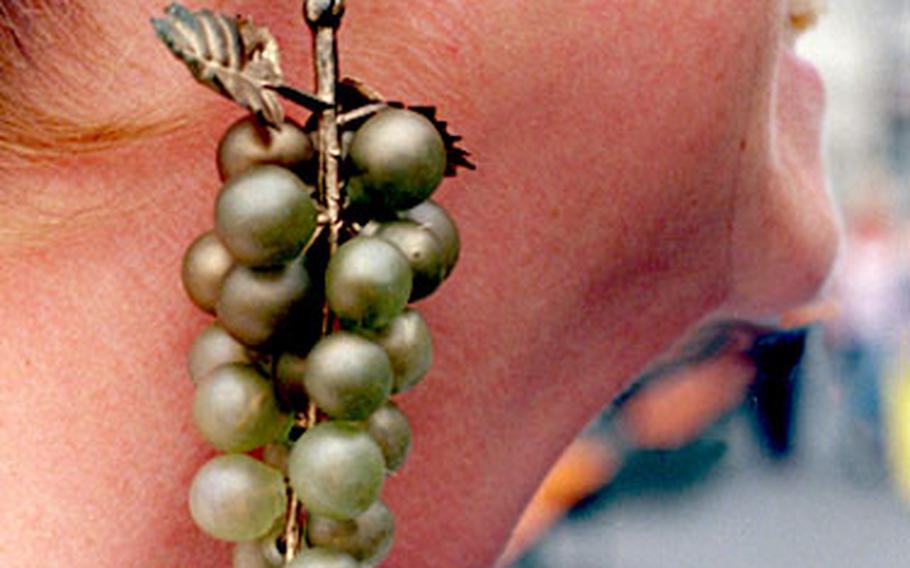 Each year there are more than 1,000 wine festivals in Germany. Most are held where the grapes grow, in one of the 13 wine-growing regions: from "A" for Ahr to "W" for Württemberg.
More and more, you can also find wine fests outside these regions, often in cities such as Berlin, Hamburg or Munich. From late March through October, it is possible to visit several wine fests every weekend without going too far — especially if you live in the middle of a wine region such as Wiesbaden in the Rheingau or Kitzingen in Franconia.
Wine fests differ in size and duration. Some small ones are like a family affair and last only a day or two. Others are huge, crowded festivals that continue for up to 10 days.
But all have one thing in common: They are ideal for tasting and testing wines, meeting people and talking to vintners and their families.
One typical festival is at Zeil am Main in Bavaria — oops, I mean, Franconia. Locals do not like to be called Bavarians: "Franken, bitte" is the demand. And they are right. Zeil am Main is in Bavaria's most northern region, called Franconia, between Schweinfurt and Bamberg on the shores of the peaceful Main River. Every year its wine festival is held the first weekend in August for four days. This year it will be Aug. 1-4.
Returning from a visit to Bamberg on a Sunday, I discovered Zeil's fest by chance. To avoid the crowded autobahn, I chose a scenic route along the Main, and when a colorful sign announced a wine fest, plans were changed immediately. The sun was shinning in a deep blue sky and my hunger was growing, making the prospect of munching a fresh bratwurst or grilled roast in the open air mighty tempting. Not to mention the idea of a fresh Franconian wine. My wife, Heidi, and a friend agreed enthusiastically.
To our surprise, there was plenty of parking space close to the center of Zeil at 1 p.m.
When we reached the triangle-shaped market square, we saw hundreds of empty benches and tables decorated only with Bocksbeutel, the traditional wine bottle of Franconia, serving as candle holders. All the kiosks that normally serve wine and food were deserted. The band stand was empty. No sound of music, no smell of bratwurst.
What had happened? Where was the action? Did the locals celebrate too much Saturday night?
Fortunately, no. They just took a break between Frühshoppen (an early glass in the morning with music) and noon, and went home to regain strength for an active Sunday afternoon.
In a side street, we found some locals sitting in front of a medieval gate. In front of them were white wine bottles and glasses. The first booth had opened.
Our mood changed right away as we purchased a bottle of Sylvaner wine. Sylvaner, a favorite white local grape, is traditionally cultivated in Franconia. It was in Zeil where the prior Albrecht Degen planted the first Sylvaner grapes in 1665. The wines are full-bodied and hearty, faintly flavored by the taste of the soil the grapes were grown in, as the locals say. Soon the smell of Schwenkbraten (grilled pork roast) tickled our taste buds and things started to pick up.
Satisfaction in a pure form: Sitting between half-timbered houses built a few hundred years ago, we enjoyed dark brown spicy pork chops, the cold, tasty wine and the warm rays of the sun. The sound of a local brass band was heard in the distance and I engaged in my favorite pastime — talking to strangers, watching locals walk by and taking candid shots with the long lens on my camera.
Our neighbors, a friendly couple from Schweinfurt, visit Zeil regularly and told us everything about the wine fest. Friday evening it starts with a concert by the local chorus, the Liederkranz. On Saturday, there is a parade honoring the local grapes and several bands play on the market square and the adjoining streets in the evening. Later there is a balloon contest for the kids, an appearance of the Liederkranz choir in historical costumes, and speeches by the wine princesses from neighboring regions. All of this is done on the picturesque market square before large crowds — last year some 50,000 attended.
And, of course, the mayor of Zeil must make a speech. As he gives praise to his town, its wine and its festival, the throng joins him when he raises his glass in the most famous German toast: "Prost! I drink to that!"
And I do. What else is there to do on a perfect day like this?
---
---
---
---