Switzerland: Landlocked country boasts delicious freshwater fish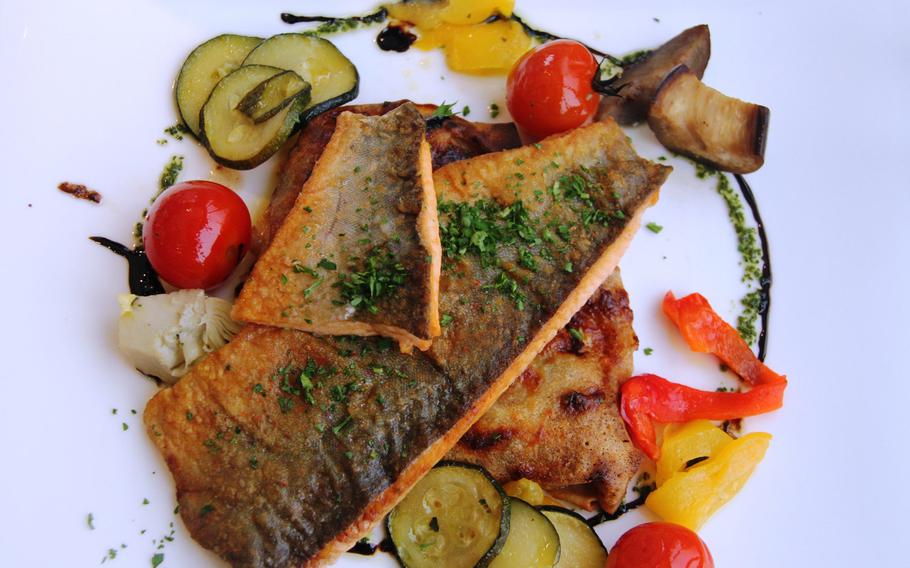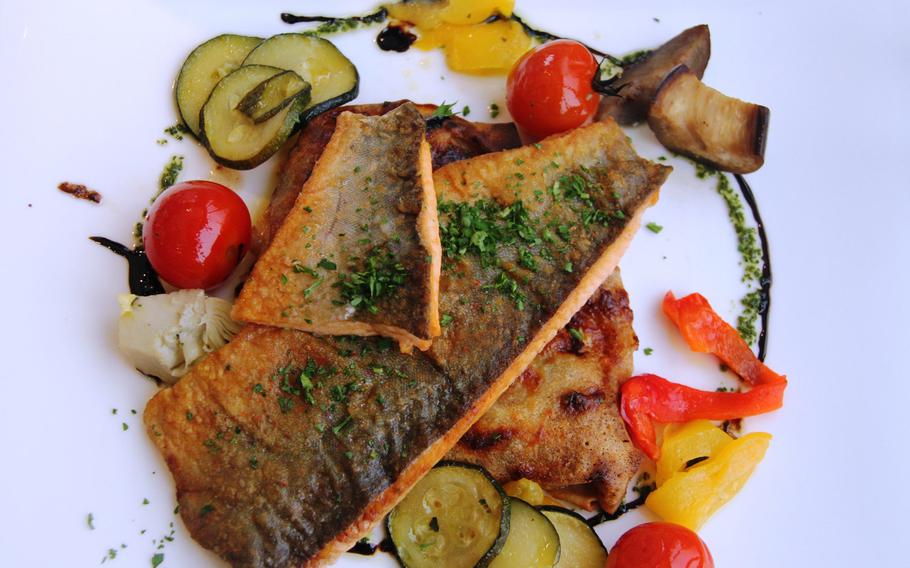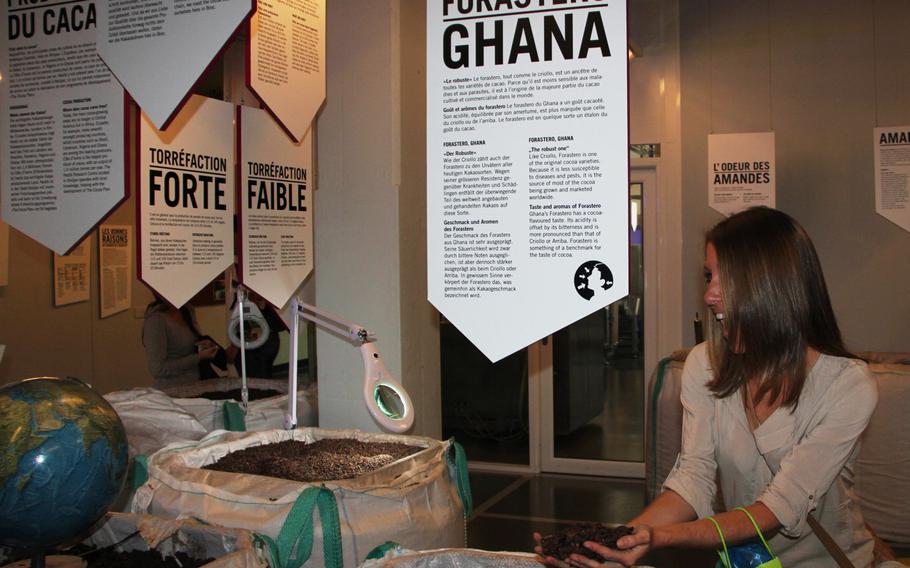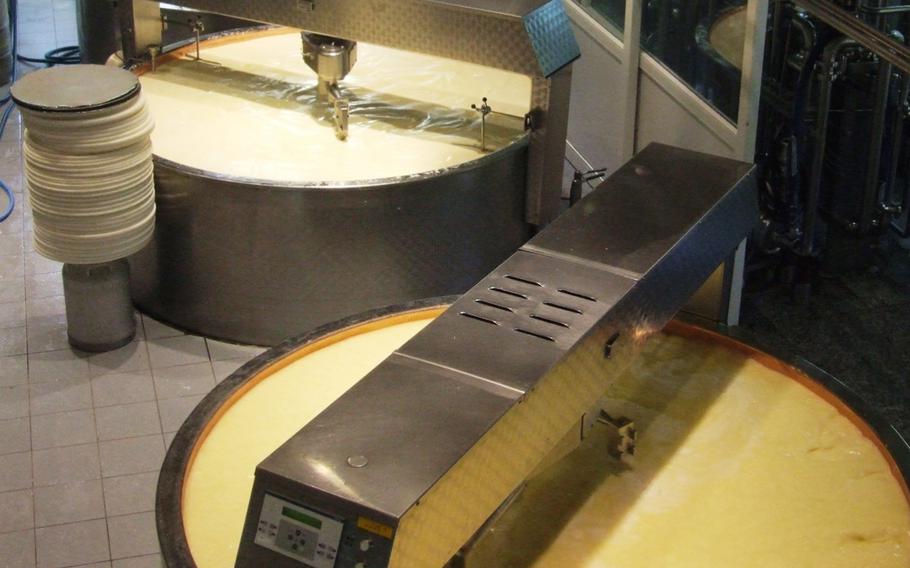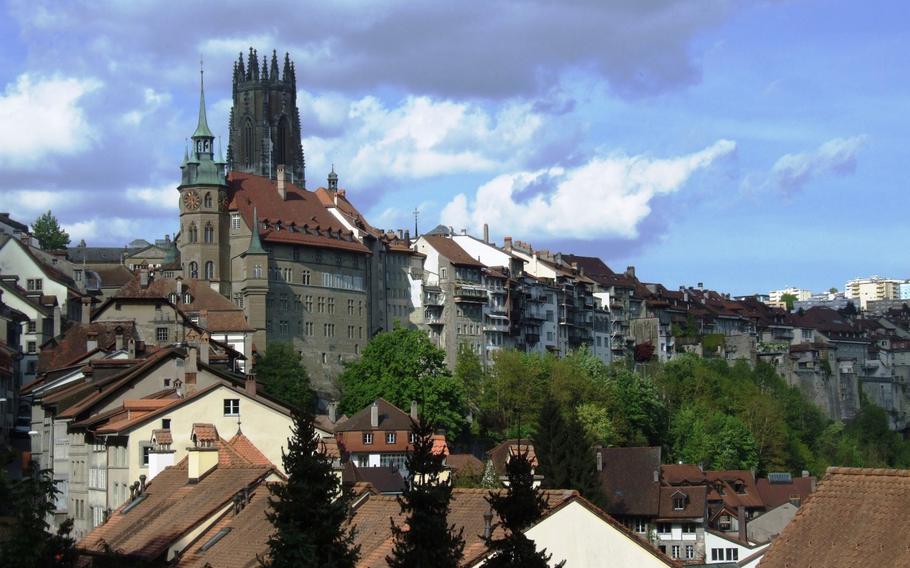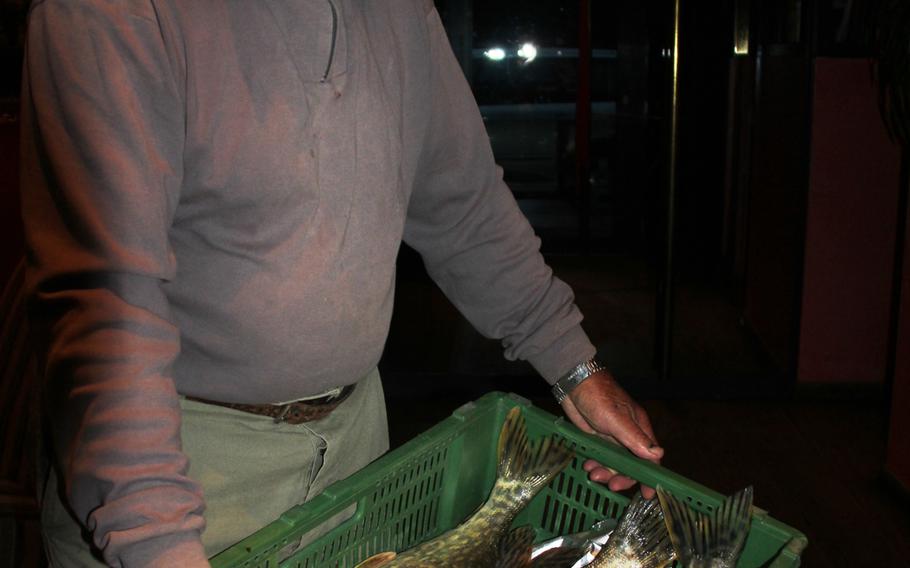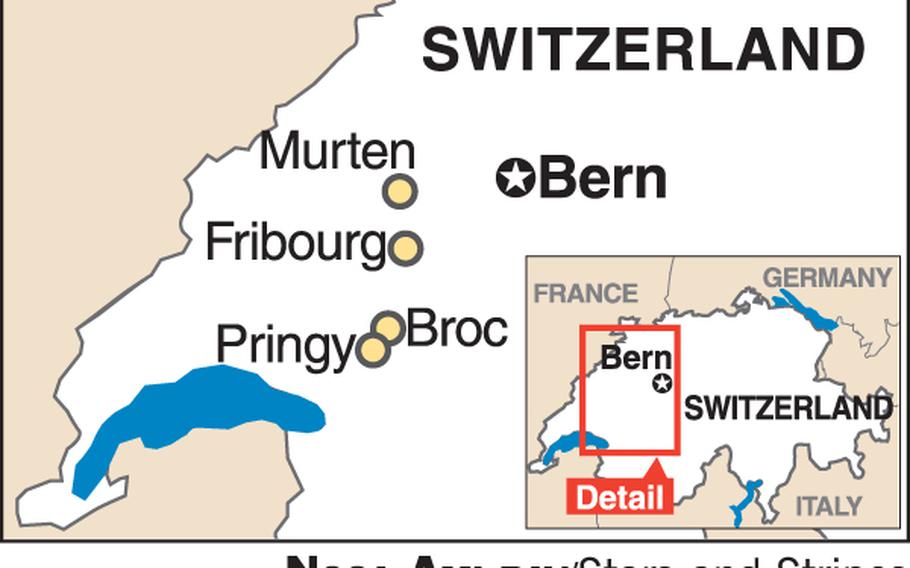 "Americans think the Swiss eat nothing but cheese and chocolate," our Swiss guide, Michaela, lamented.
Not true, she said, as she pointed out the numerous fish specialties, salads and other "light" dishes on the menu.
Michaela, our guide on a recent trip to the Fribourg region of western Switzerland, was into healthy eating. She and many others in the group (me included) often chose fish as a main course in restaurants.
You would not expect to find much fish on the restaurant menus of this landlocked country. But, with some 50 lakes larger than one square kilometer, not to mention numerous rivers and mountain streams, Switzerland is home to 90 freshwater fish species, including several kinds of perch, trout, pike and char. As the popularity of healthier eating surges, restaurants in the country are jumping on the trend and offering tasty fish meals.
While our trip wasn't intended to be a food tour of the Fribourg region, eating local specialties is always high on our list of what we want to experience when we travel.
Our trip got off to a fishy start at the restaurant Les Trois Canards above a raging mountain river outside the town of Fribourg. No fondue or raclette (melted cheese and potatoes) on the menu, but plenty of river fish. We sat on a terrace with the roar of the river below providing the perfect background music for savoring trout. Restaurant manager Marina Risse told me the restaurant has 30 ways to prepare trout, but the most popular is trout filet with vegetables. I chose truite bleu (fresh trout cooked in boiling water so the skin turns blue).
We encountered a variety of fish dishes again at Restaurant des Bains in the walled town of Murten, a delightful eatery on the shores of Lake Murten. The restaurant specializes in dishes made of fish from the lake. In fact, 80 percent of its menu is devoted to fish.
My choice here: saibling (brook trout) filet with a ratatouille crepe.
At another Fribourg restaurant, aux 4 Vents, a local fisherman arrived with his catch to sell to the chef just as we were finishing our dinner. Charles Boschung proudly showed us his basket with several healthy specimens of pike that he had caught in nearby Lake Gruyère. Each weighed between 10 and 12 kilograms (about 22 pounds to 26 pounds), he said.
Emmanuel Gremaud, the restaurant's chef, said he has noted a slight increase in orders for fish, "but people still eat a lot of meat." However, the demand for fish outpaces the local supply.
"The lakes don't provide enough fish for the restaurants," he said. They have been over-fished, forcing many restaurants to get their fish from Poland. For much of his supply, Gremaud looks to a fishery near Lake Gruyère where the fish are raised in the cold mountain lake water.
"They grow slower. The flesh
is finer, not like the flesh of wild fish," Gremaud said.
His favorite fish to prepare is sandre (pike perch), roasted so the skin gets crispy. Another favorite is egli filets (small Alpine perch), which are often found on menus throughout Switzerland.
In between all those fish meals, we got our fill of cheese and chocolate, both of which are as much a part of Switzerland as banks and watches.
And the Fribourg region, which includes the village of Gruyères, is the place for the best of both of these culinary treats. This quintessential village offers flower-bedecked chalets surrounded by breathtaking mountain scenery — Gruyères was named among the 14 most beautiful villages in Europe by Travel and Leisure magazine.
The place to learn about the region's famous cheese is La Maison du Gruyère, a dairy co-op, in nearby Pringy. The Gruyère cheese, named after the town, is considered one of Switzerland's best. For sanitary reasons, the cheese is made behind glass, but we watched blades turn in enormous vats of curdled milk and saw the mass poured into molds. There were rows upon rows of giant cheese rounds, each weighing 77 pounds. The cheese is aged from three months to one year, with the oldest having the strongest taste.
More tasting awaited at the nearby chocolate factory in Broc (Maison Cailler Chocolate Factory), touted as the "most visited place in western Switzerland."
"Yesterday we had 2,200 visitors," a guide told us.
No wonder. It's delightful and delicious. A fun and informative multimedia tour precedes the tasting (as much as you want of all sorts of chocolate pralines). Visitors are led through several dimly lit rooms with moving exhibits illustrating the history of chocolate. There are commentary, sound effects, smoke, flashing lights and more.
You'll learn that Spanish conquistador Don Hernán Cortés went to America seeking yellow gold but came back with brown gold — cocoa beans. That the Jesuits liked hot chocolate. That the pope said it was permissible to drink it during Lent. That Marie Antoinette wanted hot chocolate for her last meal … plus many more chocolate tidbits.
Move on to a room full of huge canvas bags of cocoa beans from around the world. Then watch the automated chocolate production where robots do most of the work.
The grand finale is a room with dozens of trays of all kinds of filled chocolates. It's hard not to overindulge.
Of course, you can't leave without passing through the shop offering all sizes and flavors of Cailler chocolate bars.
Leah Larkin lives in France and can be contacted through her website, leahlarkin.com, or blog address, http://talesandtravel.com.
AccommodationsThe NH Fribourg Hotel, www.nh-hotels.com, in the town center is convenient for visiting the picturesque town, which is built on two levels above the Sarine River.
Food • Les Trois Canards, www.pintedestroiscanards.blogspot.ch;
• aux 4 Vents, http://aux4vents.ch.
Costs • La Maison du Gruyère: Entry is 7 Swiss francs (about $8). Open 9 a.m. until 6 p.m. daily until May; 9 a.m. to 7 p.m. May to October. Cheese is made from 9-11 a.m. and 12:30-2:30 p.m.; www.lamaisondugruyere.com.
• The Maison Cailler Chocolate Factory: Entry is 10 Swiss francs adults, ages up to 16 years, free. Open 10 a.m. to 5 p.m November to March; 10-6 p.m April to October; www,cailler.ch.
InformationAbout Fribourg, see www.fribourgtourisme.ch.
About Gruyère, see www.la-gruyere.ch.