Stuttgart: Mercedes museum in Stuttgart is a work of art
---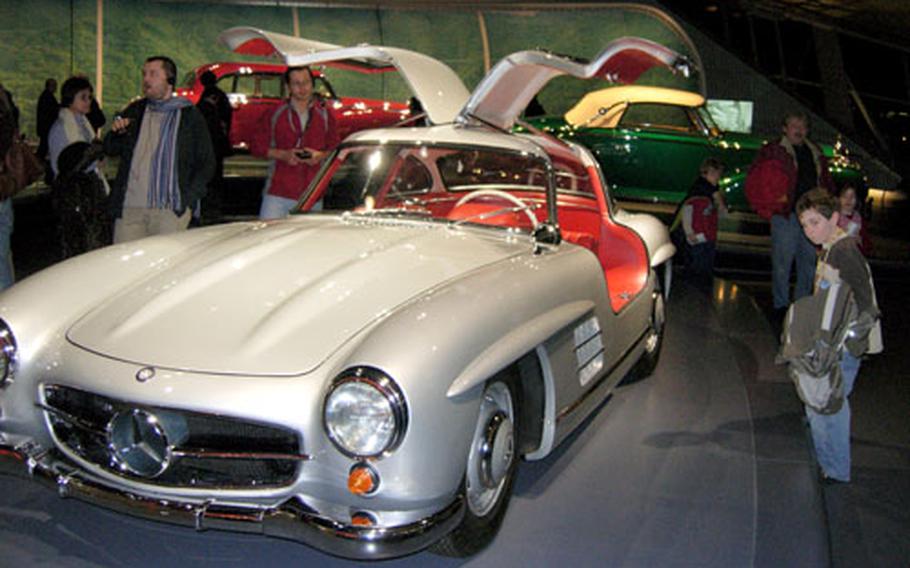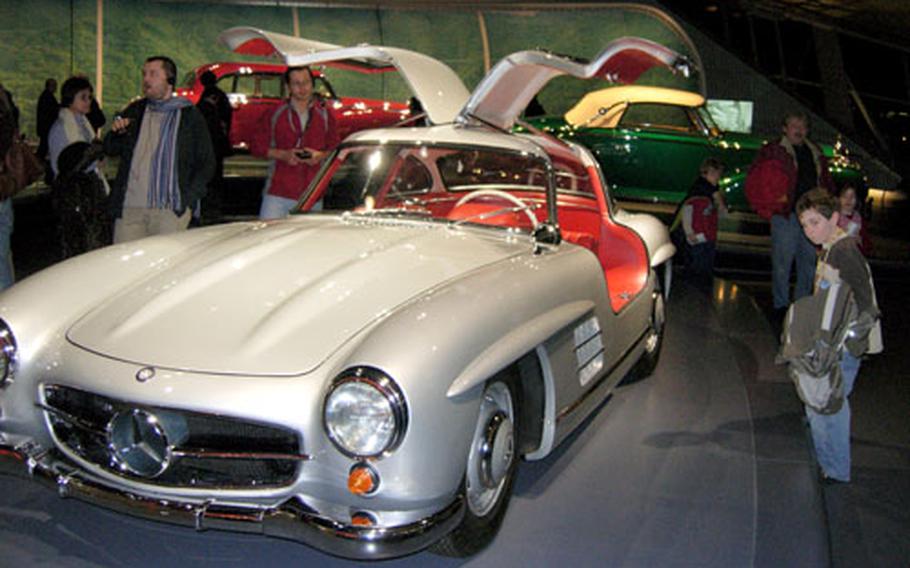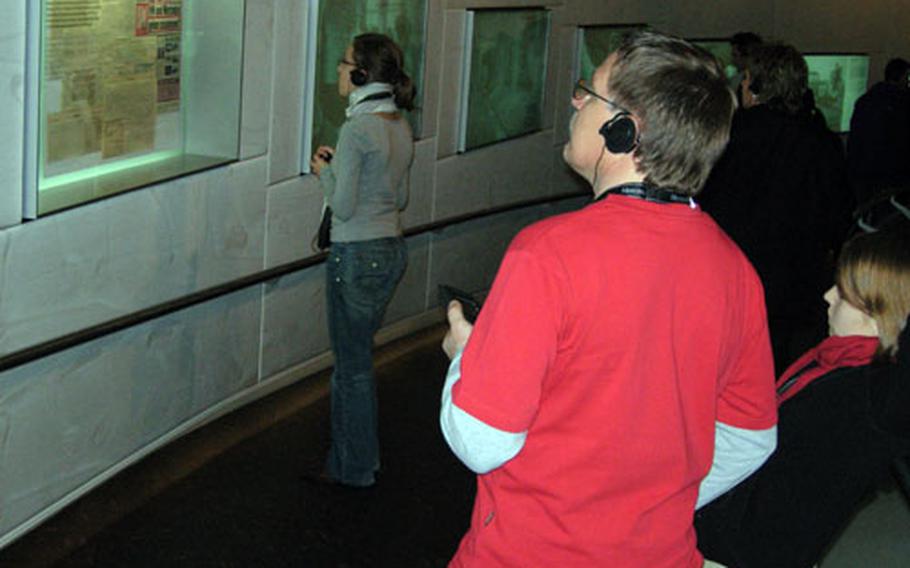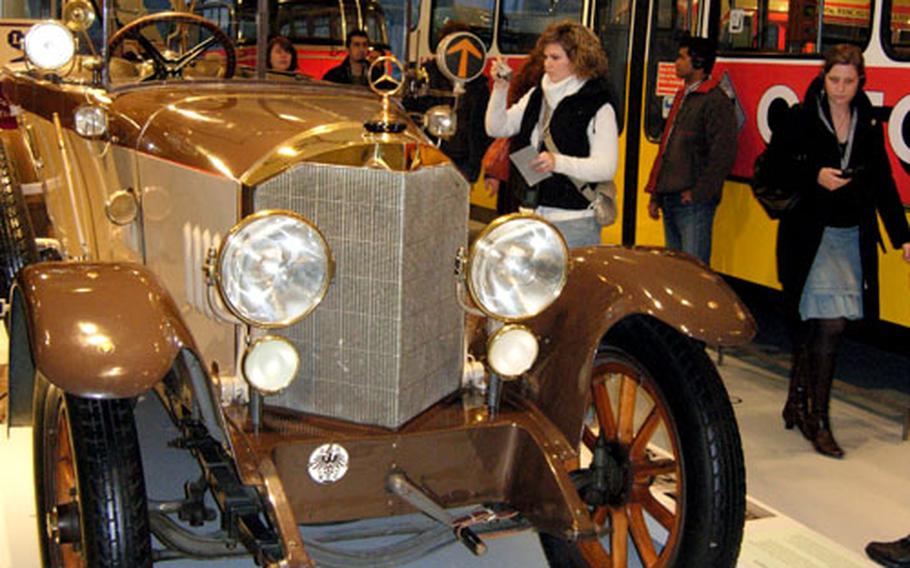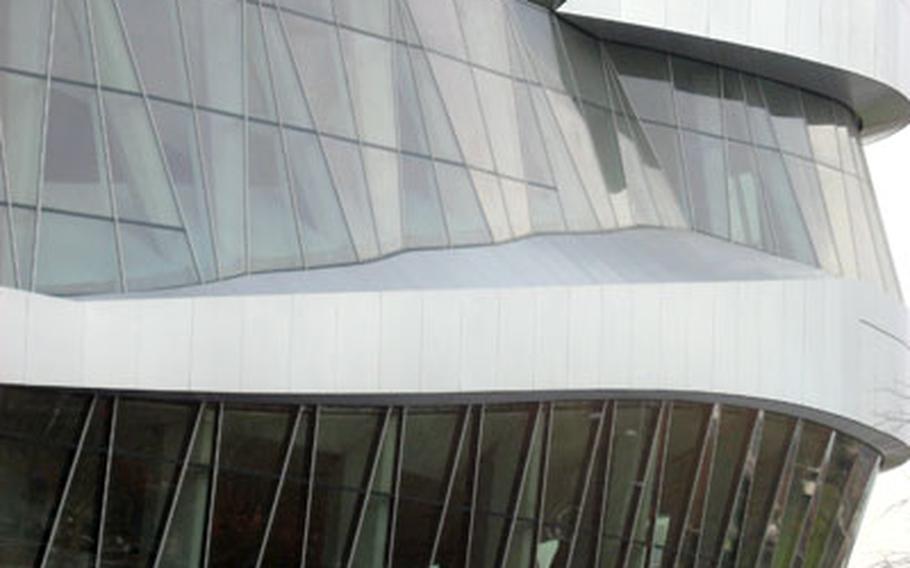 There is something humbling about standing before greatness.
With conventional art, such as a Rembrandt painting, it's the marvel of how a mere mortal could create something so superhuman from a blank canvas.
With the Mercedes-Benz automobile, the art is of metal, chrome and leather, wrapped around machinery. The works have evolved over decades, and their inspirations are laid bare at the new Mercedes-Benz Museum in Stuttgart, Germany.
The exhibits include the first motorized carriages, used for hauling, and modern race cars, and every Mercedes-Benz vehicle in between. There are big, black limos from the 1930s, roadsters from the '50s and cute two-seaters similar to what character Pamela Ewing drove in the TV series "Dallas."
The museum dates to 1961, but this latest multistoried incarnation opened in May. It has a Space Age look inside and out.
Upon arrival, visitors can pick up a headset to guide them through the exhibits. The audio is available in eight languages, including English.
Visitors ride an elevator to the top floor, where the tour begins. Many of the 3,000 items include their own narrative; just point the headset, hit a button and listen, or turn off the headset and read about the item. Texts are in both German and English.
The tour proceeds down a spiral path through the museum, beginning with non-motorized transport such as horse-and-buggy, and moving forward through the decades.
Important events are noted, such as the invention of the telephone and the role it played in the growth of Mercedes-Benz. The influence of World War I, World War II and the Marshall Plan also is explained in photos and words, including the rebuilding of factories flattened by Allied bombers.
The roles of the Cold War and pop culture are noted, as are the inspirations behind technical developments such as diesel engines and antilock brakes.
There's a celebrity room where visitors can gawk at the red 1991 500SL owned by the late Diana, princess of Wales; former Beatles drummer Ringo Starr's black 1984 190E, and actor-turned-Gov. Arnold Schwarzenegger's silver 1995 600S. There's even a Popemobile.
On the subterranean floor is a cafe and gift shops selling all things Mercedes-Benz: keychains, umbrellas, sunglasses and a souvenir pen for 4 euros, for example.
Anyone who savors automotive works of art, the evolution of technology and modern European history would be well- served by paying 8 euros and spending half a day there.
On Jan. 2, when German schoolchildren, among others, had the day off, there was a one-hour wait to get inside. So be prepared to wait in line on weekends and holidays.
That's simply a testament to the museum's quality.
On the QT ...Directions: The museum is at Mercedesstrasse 100, on the northeast side of the city, between Bad Cannstatt and Unterturkheim. It is next to the Gottlieb-Daimler Stadion, the city's soccer stadium. If arriving by car, from A-81 take Route 10 to the stadium exit; from A-8, take Route 27 to Route 10 to the stadium; from Patch Barracks, take Route 14 to Route 10 to the stadium. There is plenty of parking nearby; just look for the blue "P" signs. By train: Take S-1 to the stadium stop; the museum is about a five-minute walk.
Times: Open 9 a.m. to 6 p.m., Tuesday through Sunday and German holidays. Ticket desk closes at 5 p.m. Closed Mondays.
Costs: 8 euros for adults, 4 euros for students ages 15 and up, free for students 14 and under; various other prices for groups, guided tours, etc.
Food: It might be a good idea to fill up before going. There is a cafe downstairs where one can pay 2.50 euros for a latte macchiato or 3 euros for a croissant, or buy a teeny-weeny bottle of bubbly water. There is also a restaurant with white linen tablecloths, if that's your scene.
Information: On the Web, go to www.stgt.com, then click on the English link and scroll down to Mercedes-Benz Museum. Also see www.museum-mercedes-benz.com, an excellent site that gives additional details.
— Charlie Coon
---
---
---
---