St. Moritz: Checkin' out the Ritz
by
Leah Larkin
January 2, 2003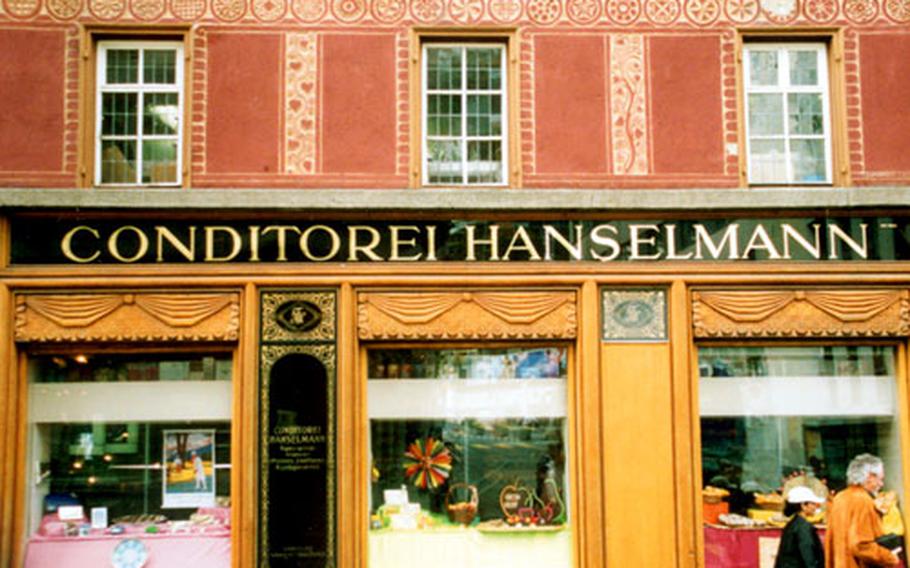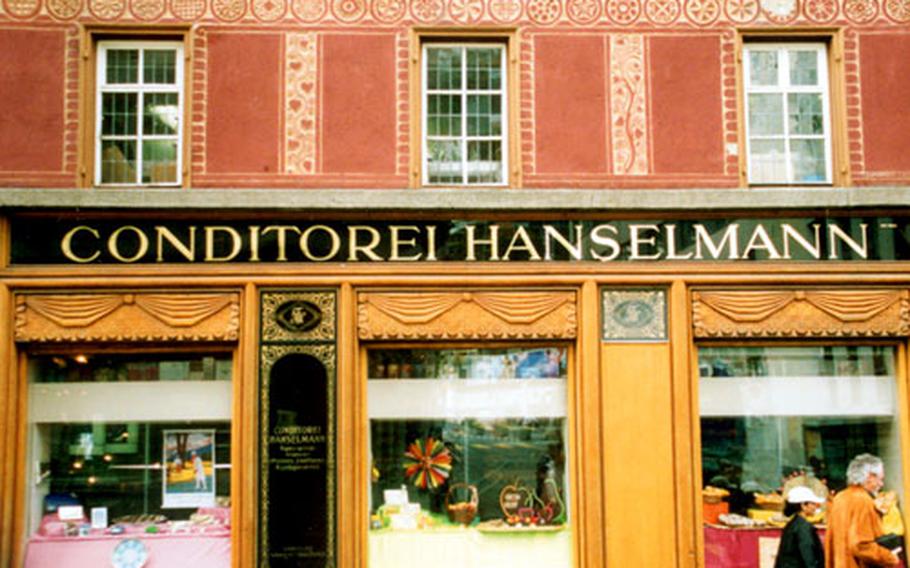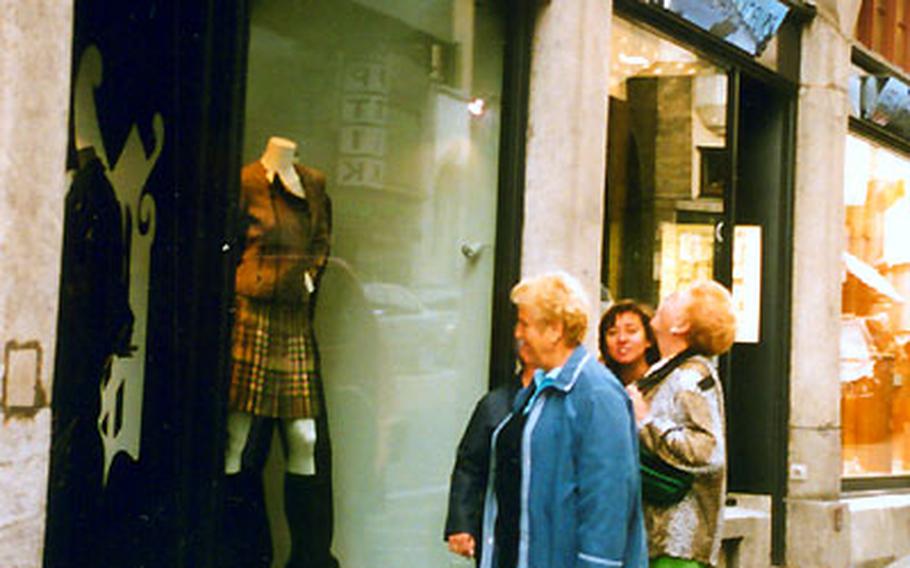 Australian John Webster first went to St. Moritz 12 years ago to visit friends. He was invited back to the swanky Swiss resort to work as a ski instructor for the winter season. He returned, and then returned again and again. He now lives there year-round.
"I hitchhiked around Europe for two summers," says Webster, who works as a tour guide in the summer. "Look out the window. This is such a beautiful area. The only thing that comes close is the fjords in Norway."
St. Moritz, which marks the beginning or end of a ride on the Glacier Express train, got its start as a winter resort with a story similar to Webster's. In September 1864 hotel pioneer Johannes Badrutt bet four summer visitors from Britain to visit in winter. If they didn't like it, he would pay their travel costs to and from London; if they liked it, they would be his guests and could stay as long as they wished.
Badrutt, a crafty Swiss, figured even if he lost, his guests' bar bill would cover his costs. The group came at Christmas, stayed until Easter, and are said to be the first winter tourists in the Alps.
St. Moritz's popularity as a summer health resort is much, much older. Since 1500 B.C., when the Druidic Celts passed through, people have been making a pilgrimage to take the healing waters from its mineral springs. The Romans had a settlement in St. Moritz, and there is a historical reference to the town in 1139. Paracelsus, a physician and alchemist, described the health-giving properties of the St. Moritz springs back in 1537.
Among today's pilgrims to this mountain retreat are the rich and famous, the jet-setters and those who want to be in with the in crowd. Ivana Trump is a regular. Robin Williams, Tina Turner, Madonna, Sylvester Stallone, Sting and George Clooney have all been there. Names such as Agnelli, Onassis, Gucci and von Karajan are listed as house owners in adjoining Silvretta, the Beverly Hills of St. Moritz.
"People who are rich think they are special and they want to be where it's exclusive. There's no better place to drink champagne than on the St. Moritz Lake in the dry, crisp air, enjoying the champagne climate," says Claudio Duschletta, St. Moritz's PR director.
Most celebrity visitors want exclusive accommodations and stay at the Palace, one of five five-star hotels in the town, whose local population of 5,000 swells to 25,000 in winter. Of all the luxury establishments, however, the Palace is the place. It's actually Badrutt's Palace, which opened in 1896 and is still owned by the Badrutt dynasty.
The large lobby area is all dark wood paneling, high ceilings, chandeliers, stuffed furniture and huge windows with pricey views of mountains and the St. Moritz Lake. The Palace's New Year's Eve party is legendary, and it takes big, big bucks to get tickets.
If Silvretta is St. Moritz's Beverly Hills, then its Via Serlas is Rodeo Drive, lined with shops sporting the names of Armani, Versace, Bulgari and the like. Afternoon tea or coffee and cake are not to be had at just any conditorei, but at Hanselmann's, a place where many go to look for the famous, says Duschletta.
But both he and Webster think too much attention is focused on the "ritz" in St. Moritz. They stress its other aspects.
"St. Moritz has always had a reputation as a rich and elegant resort, and it attracts that kind of people, yet it's no more expensive than any other Swiss resort," says Webster. "Slowly young people are beginning to realize this."
For example, St. Moritz is a big hit with snowboarders. In its 2002 ski guide, ADAC, Germany's automobile club, gave St. Moritz the highest rating, five stars, in five categories: alpine skiing, cross-country skiing, winter hiking trails, snowboarding and après-ski. The resort is also known for its Cresta toboggan run and its bobsled run.
"We're noted as a ski resort, yet 40 percent of our winter visitors don't ski," Duschletta points out. "What do they do? There's lots in this area, for example 180 kilometers of marked snow trails for hiking."
St. Moritz offers a combination of nature, landscape and events, Duschletta says. The latter take place in both summer and winter. It was back in 1880 that the town hosted the first curling tournament, and two years later the first European skating championships were held there. St. Moritz is the only Swiss resort to have hosted the Olympics, and it had the honor twice, in 1928 and 1948. This year, it will host the Alpine Skiing World Championships.
The summer calendar includes an inline skating marathon, golf tournaments, horse races and jumping competitions, windsurfing, kite surfing and sailing regattas, concerts and clay pigeon shooting competitions.
As Duschletta says, you don't have to be a sportsman to enjoy the town; you can just come and watch. However, many serious sportsmen, professional athletes who may be famous or not so famous, do come to train in St. Moritz because of its excellent facilities and high altitude.
You can enjoy St. Moritz without being rich. During a recent visit young backpackers and senior citizens in their sensible walking shoes filled the classy streets. St. Moritz attracts many summer visitors who come to hike, ordinary folk who are not members of the upper class.
Webster said his mother has come from Australia three times to visit. "After the first visit she said, 'Now I understand why you want to live here,'" he says.
More information on St. Moritz can be found at www.stmoritz.ch, or by e-mailing information@stmoritz.ch For reasonable accommodations, check out the Top Hit offers for both summer and winter, reasonable packages for lodging and some mountain transportation.
Leah Larkin is a freelance writer living near Stuttgart, Germany, and is a member of the Society of American Travel writers.