Southern Belgium's Hainaut Province honors U.S. Army's World War II liberators
by
Kevin Dougherty
September 21, 2006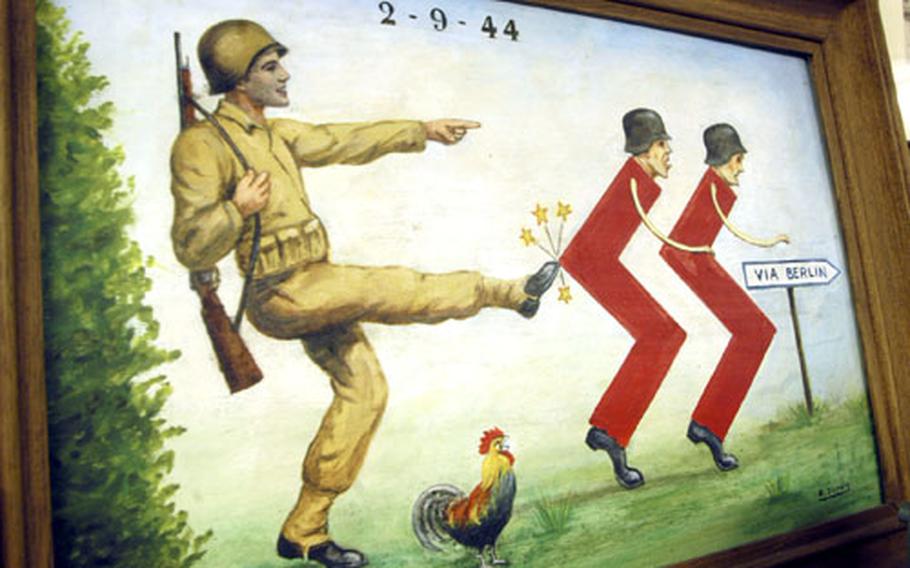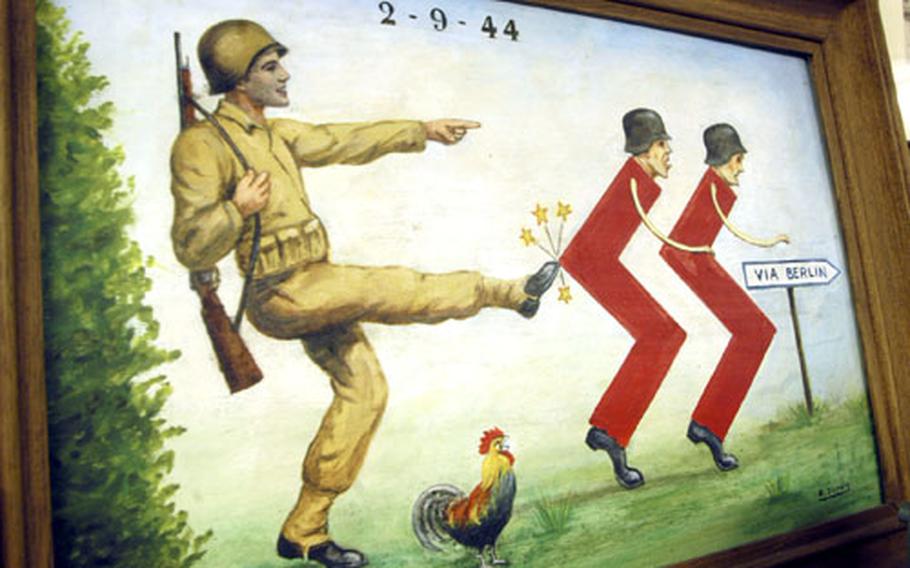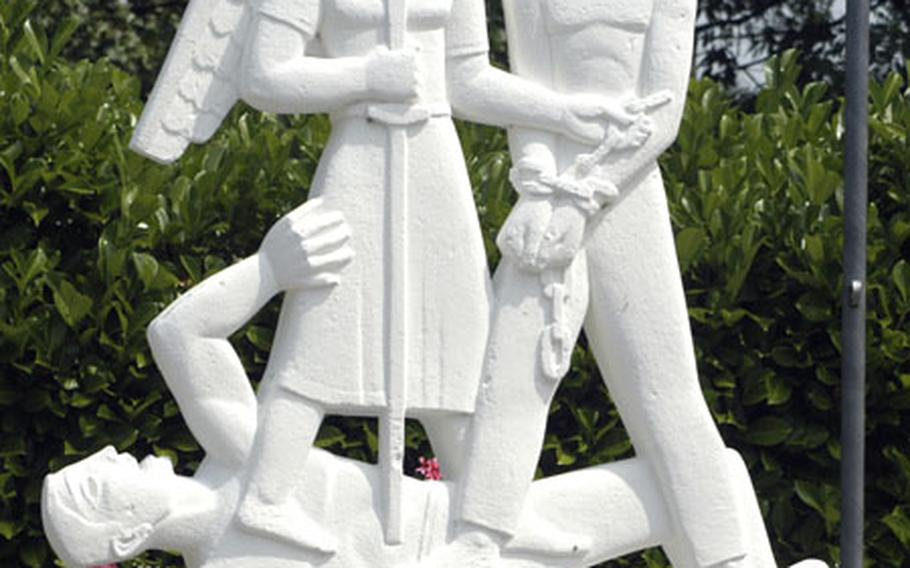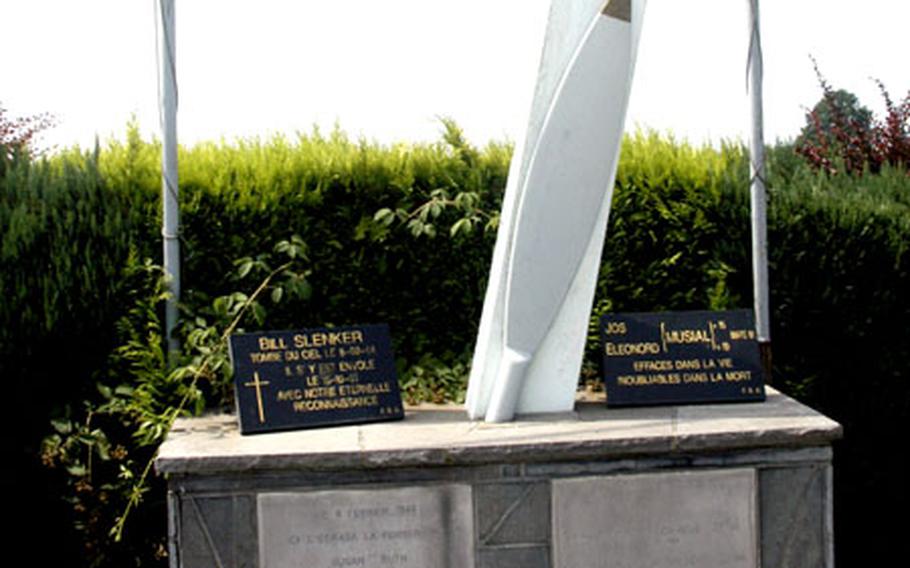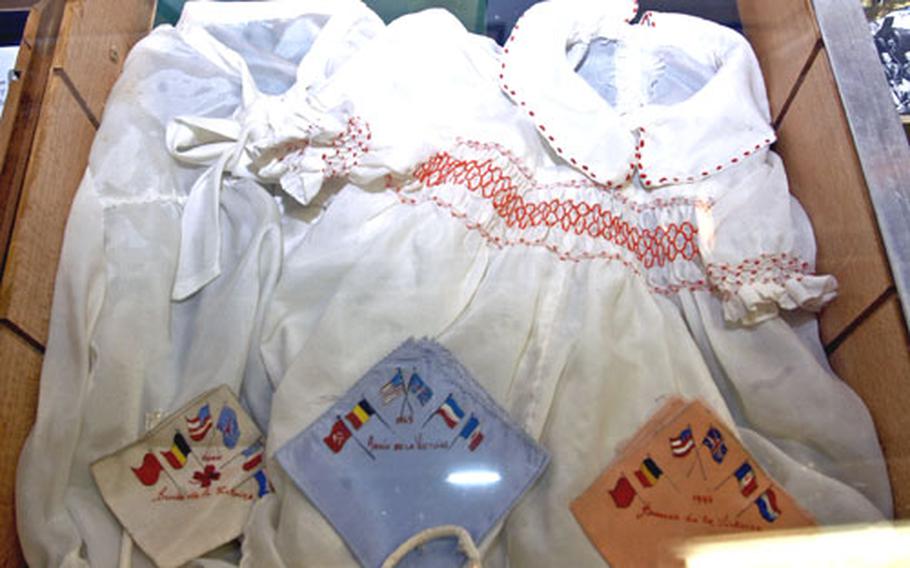 The "boot" is better known for its beer than its place in the annals of World War II.
Yet in southern Belgium where Hainaut Province touches France — at the bottom of what people refer to as the "Hainaut boot" — lies an area that probably has as many monuments to the U.S. Army as any other place in Europe.
This lightly populated region is where U.S. ground forces first crossed into Belgium 62 years ago this month. They crossed, lingered a bit, and then fanned out to liberate another German- occupied land.
Like the people of Normandy — in particular, Sainte-Mère-Eglise, the first French town liberated — folks in this corner of Belgium are proud to have been the doorway to freedom for their fellow countrymen. People in these parts still hold the United States in the highest regard.
"It's a feeling that each generation shares and instills in the next. That's just the way it is," said Marie-Lise Baneton, a spokeswoman for U.S. Army Garrison Benelux.
Earlier this month, another war memorial was unveiled, this time in the village of Beauwelz near Chimay, perhaps best known for its assortment of namesake beers. The plaque honors the 39th Infantry Regiment, which liberated Beauwelz on Sept. 2, 1944.
Other events this month ran the gamut of good will, from a rally of World War II vehicles, such as tanks and motorcycles, to a wreath-laying ceremony in Monceau-Imbrechies. Home to a small war museum, the village is where the first U.S. soldiers died liberating Belgium.
"Here, you have a duty of memory," said Dr. Paul Delahaye, the museum's founder and chairman of the Belgian-American Foundation.
The veterinarian's comments were translated by his daughter, Christel.
"It was the Americans who sacrificed themselves," Delahaye said. "If the Americans had not come, we would be talking German today."
This section of Hainaut Province, the so-called boot, is a pastoral land, a place of rolling hills, barns and farms, a place where bovines far outnumber people. On first glance, it looks like southern Wisconsin, the dairy state.
A month prior to the anniversary, a Dutchman named Hank rode up to the large monument outside the museum. He and a friend were on a bicycle tour of the area. The monument honors what are believed to be the first U.S. soldiers — 12 in all — who died liberating Belgium in those first few hours.
"So these were the first heroes," Hank said as he stood before a dozen symbolic headstones, each bearing the name of a soldier killed.
The museum, called the Musée 40-44, is a good starting point for a tour of the region.
Delahaye selected the site in 1984 because it was in this vicinity that those first soldiers fell during a surprise counter-attack. Some of them, most notably 2nd Lt. Claude B. Cook, died in or near the small brick building that now houses the museum.
In Cook's case, he was preparing a late, impromptu breakfast for his troops when a shot rang out. According to Delahaye, the lieutenant rushed to a window to see what was happening and was picked off by a German sniper.
To folks in the area, the building "became a symbol for all the Americans who were killed on the Belgian front," Delahaye said.
The museum, though modest in size, contains hundreds of pieces of memorabilia, including parts of Cook's mess kit and other personal items. Cook's things can be viewed in one of many glass display cases. Each case touches upon a particular wartime topic, such as rationing or God or unit patches.
There also are framed letters from such luminaries as former Vice President Walter Mondale, former Pennsylvania governor and U.S. Attorney General Dick Thornburgh and heavyweight boxer Larry Holmes.
"All the historians talk about the Battle of the Bulge, but they don't talk much about all of these little villages," Baneton said. "Everybody knows about the Ardennes. In the big scheme of things, 12 soldiers is not many."
But to the people of this region, she adds, it is a big deal because they have come to symbolize the sacrifices of the liberation.
Evidence of that appreciation can be found in many small towns and villages. Aside from Monceau-Imbrechies and Beauwelz, there are memorials in or near villages such as Cendron, the first Belgian town liberated, Macquenoise and Saint-Rémy. There also is a memorial to Canadian troops in Momignies and two to French forces, one in La Pilerie and the other in Fiacrie.
"They came here to die for people they didn't know," Delahaye said. "We must continue to thank them for that."
Know and go …The Musée 40-44, Rue de la Carriere 4 in Monceau-Imbrechies, Belgium, is open 3-6 p.m. Sundays and holidays from April 15 to Sept. 15, and throughout the year for guided group tours by arrangement.
Admission: adults 1.50 euros and group members 1 euro; children up to age 14 and war veterans get in free.
The museum's telephone number is (+32) (0)60-51-12-52, and its e-mail address is musee44@hotmail.com. Its Web site, in French, is www.lesmuseesenwallonie.be/html/musee.php?id=157
— Stars and Stripes