Ski Patrol keeps an eye on safety
by
Scott Schonauer
October 27, 2005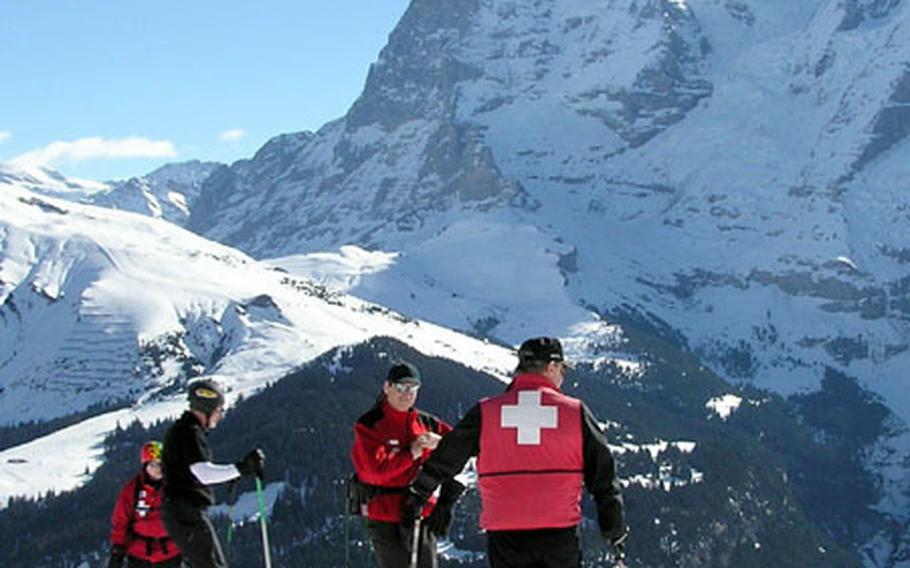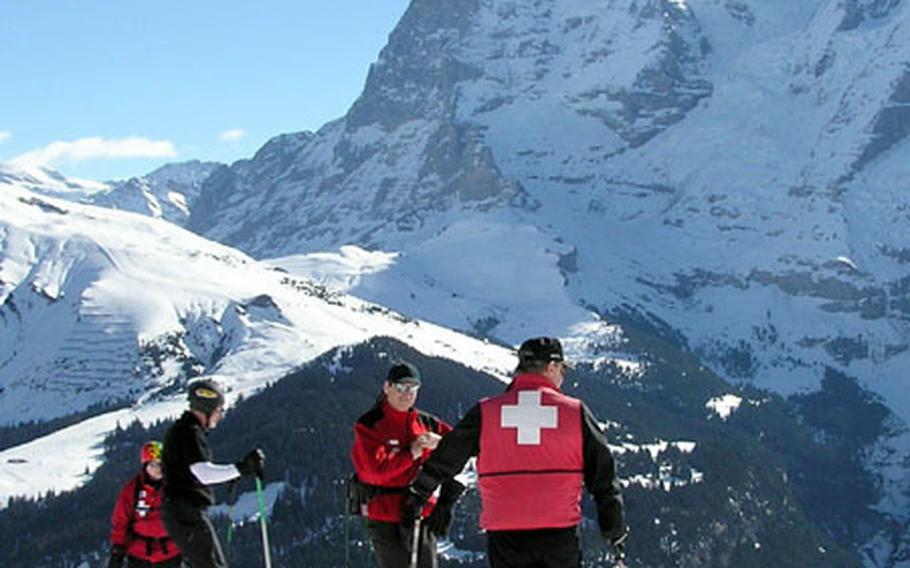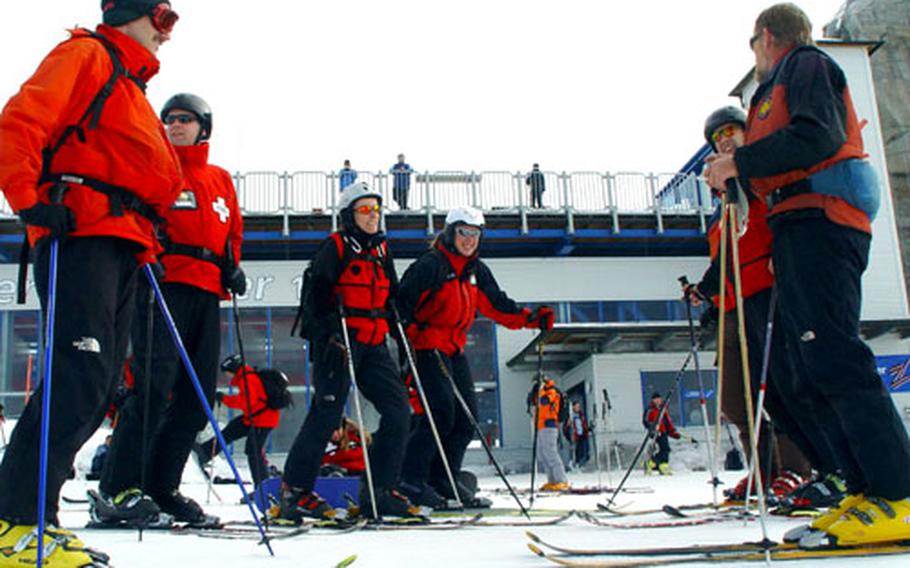 A lot can go wrong on a mountain. Although serious injuries among skiers and snowboarders are rare, the sport comes with its share of risks. When things go badly, often it is the ski patrol that comes to the rescue.
Known for being sticklers on safety, ski patrol members are the medics on the ski mountain who are trained in first aid and know what to do when an emergency occurs uphill. The injury could be as minor as a dislocated finger or a life- threatening blow to the head. But if it needs attention, the ski patrol is ready to help.
"In some situations, we can be first responders," said Ed Lynch, a ski patrol member since 1995. "There are a lot of heroic stories."
The National Ski Patrol has more than 26,000 members serving 600 patrols. They include downhill, snowboard and cross country patrollers who are predominantly volunteer because they like to ski and help people.
The nonprofit organization has a European Division that is filled with skiers from the U.S. military community. The group has about 220 registered patrollers, but is looking for more recruits.
About 75 patrollers recently attended its annual refresher course in Hintertux, Austria, where they prepared for the winter season on a glacier. Veteran patrollers brushed up on outdoor first aid, while new members were screened to ensure they had the skills to perform the job.
Tom Saxen, a retired Army lieutenant colonel living in Germany, has been a patroller for 11 years. He said potential candidates do not have to be expert skiers to join, but they should be above average, willing to give up their time and be dedicated to helping people.
Members must also serve as role models on the mountain. Hot-dogging ski enhusiasts need not apply.
"You have to set the example," Saxen said. "We've got to ski in control and ski safely."
Patrollers must learn how to administer first aid in the snow and high altitude, and be able to master the tricky skill of navigating a toboggan on skis or snowboard. Patrollers use the one- and two-person sleds to transport patients.
Skiers must attend classes twice a week for 12 weeks and participate in on-the-hill training to become a registered basic patroller.
Members often accompany military ski outings around Europe, preaching safety to those hitting the slopes and watching out for everyone in the group. Each weekend during the ski season, a pair of division members patrol the Edelweiss Lodge and Resort's ski area known as "the backyard."
Although patrollers sometimes get free lift tickets and other benefits, the job can be tiring and they don't often get to do as much skiing as they would like, said Lynch, a Department of Defense schools math teacher.
"But it's a lot of fun," he said. "It's more rewarding than anything else."
For more information on the National Ski Patrol's European Division and how to join, see its Web site: www.nspeurope.com.