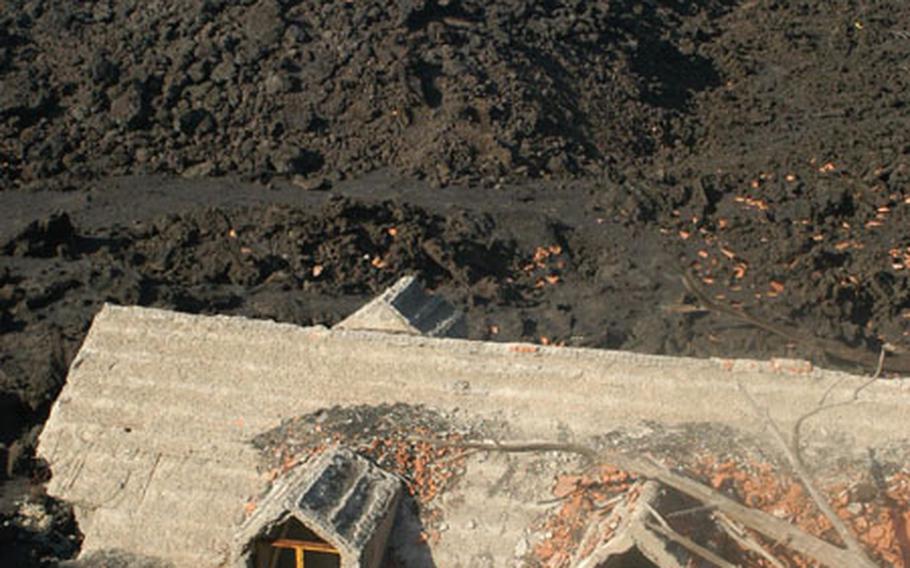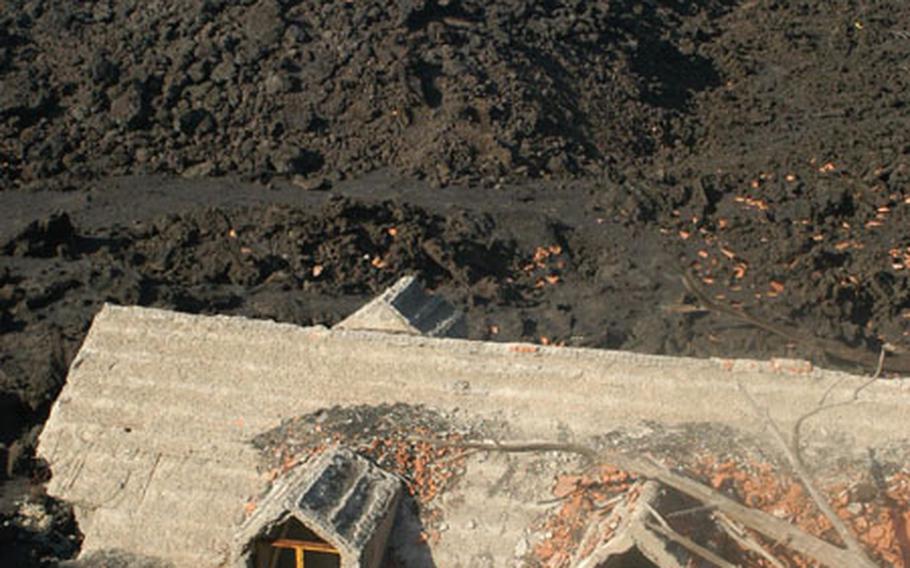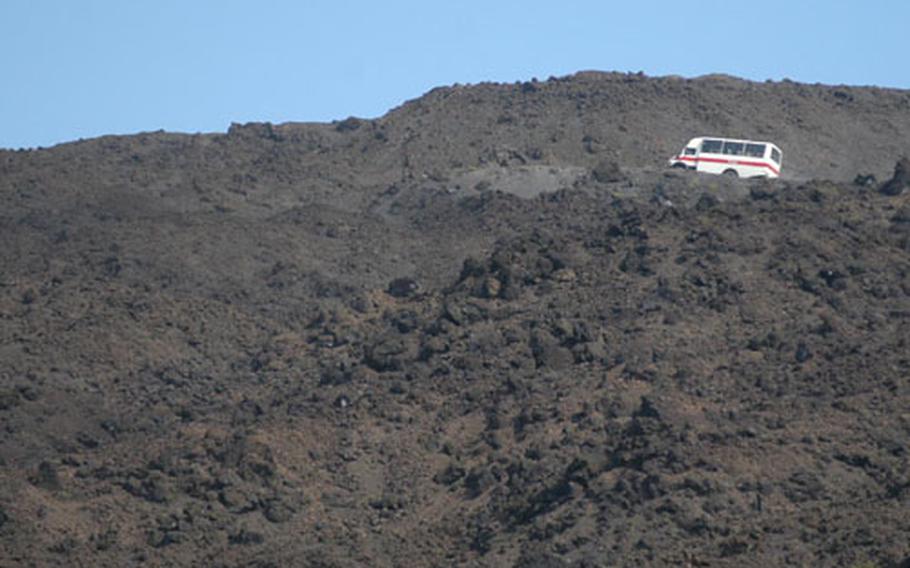 MOUNT ETNA, Sicily — You can't miss Mount Etna during a visit to Naval Air Station Sigonella.
Literally.
The active volcano looms just north of the base, with steam and sulphur always fuming from its peak. Some nights, base residents can see a reddish glow of lava.
The NAS I complex is at the base of Etna's south slope, and NAS II is nearby in the valley below. They are great starting points for a trip up the volcano.
The drive takes visitors from a few hundred feet above sea level at NAS I to the 6,200-foot Rifugio Sapienza, a former ski resort, in about an hour.
Though Italian road signs can be difficult to follow, the volcano provides a ready landmark. The quickest way from the base is through Motta St. Anastasia to Belpasso. There, signs lead the remaining dozen or so miles to Rifugio Sapienza.
Once past Belpasso, visitors realize the tremendous power of this mammoth mountain.
Lava flows from a 2001 eruption cover huge swaths of land. Patches of trees and bushes rise from these flows like islands in a turbulent, black sea. For every house spared the volcano's devastation above Belpasso, another one sits destroyed nearby.
A two-story house sits buried in lava up to its top windows at one curve in the road. A couple of dozen people from a tour bus stood along the railing, snapping pictures like a group of volcanic paparazzi.
A few miles farther is the end of the road for most cars and buses. Rifugio Sapienza looks like a ski resort seen through a film negative. Instead of bright-white snow, dark-black lava rock covers the area.
Rifugio Sapienza has that ski resort feel because, until the 2001 eruptions, it was one. Lava destroyed some of the ski lift towers and buildings and the resort wasn't rebuilt.
From Rifugio Sapienza, visitors can walk through the bleak landscape, clambering across lava ranging from huge, jagged ripples and peaks to fine, crushed stones and sand.
Tours are available from kiosks in the area. Guides also can be hired in the nearby town of Nicolosi. The base's Adventures Unlimited office conducts tours up Etna this month, and has three-hour horseback riding treks up the mountain weekly.
For about 40 euros, visitors can purchase a ticket for a four-wheel-drive bus ride up the mountain. The trip goes from Rifugio Sapienza to 1,000 or so feet below the 10,950-foot summit.
Those who don't take a tour to the crater will still find enough at the former resort to keep them occupied for an hour or so. Large photographs and maps inside the tour office show recent lava flows. Etna's most recent eruption lasted a few months — from late last year to early this year.
There are a handful of souvenir shops at Rifugio Sapienza, but the best Etna keepsake is a lava rock. They're everywhere, come in a variety of sizes and shapes and they're free.
On the QT
Directions: Naval Air Station Sigonella is less than 30 miles from the Rifugio Sapienza on Mount Etna. Turn right from NAS I, and left about 1½ miles later for Motta St. Anastasia. At the far end of town, follow signs to Belpasso. Head toward the town center and follow signs to Etna. There is a well-maintained road to Rifugio Sapienza.
Times: Most facilities don't have posted signs but open by 9 a.m., which is when bus trips begin. Everything closes in the summer around 5 p.m.
Food: Food is available at a restaurant and snack bar. At the restaurant, the standard tourist lunch is 13 euros. Carry snacks and water to save money.
Admission: There is no admission fee if you're just looking around. NAS Sigonella offers frequent tours up the mountain. Group tours at the site are available for a fee, which varies depending on which organization you choose. Four-wheel-drive bus trips farther up the mountain run about 40 euros. The parking lot at the base of the former ski lodge is "reserved" and the parking attendant left it to me to choose what to pay: I gave him 1 euro. Parking is free, but limited, outside the lot.
Info: Maps and guidebooks are available at the souvenir stands. The base ITT office has a flier with directions and other points of interest on Etna.
General information on Mount Etna, including Web cams, is at: www.volcanolive.com/etna.html.
---
---
---
---