Siauliai: A jungle of crosses
---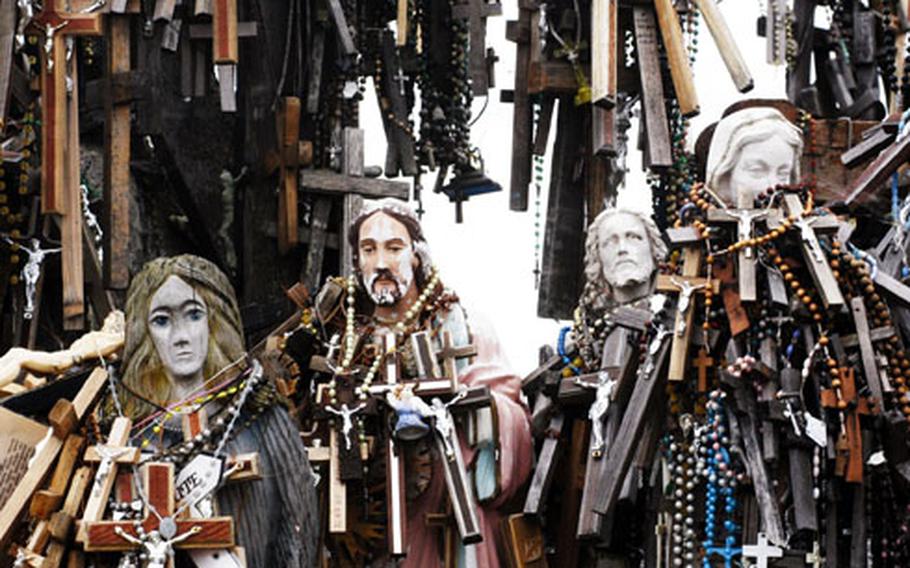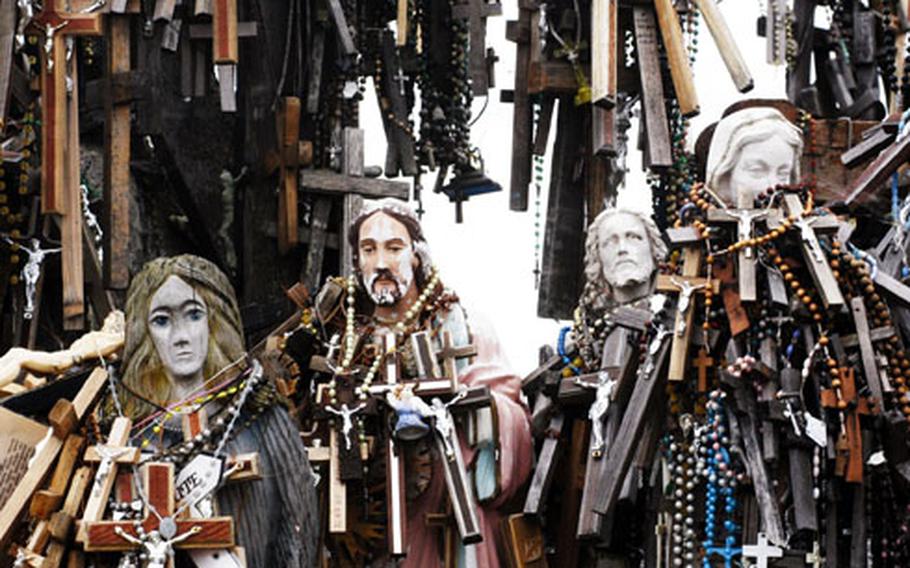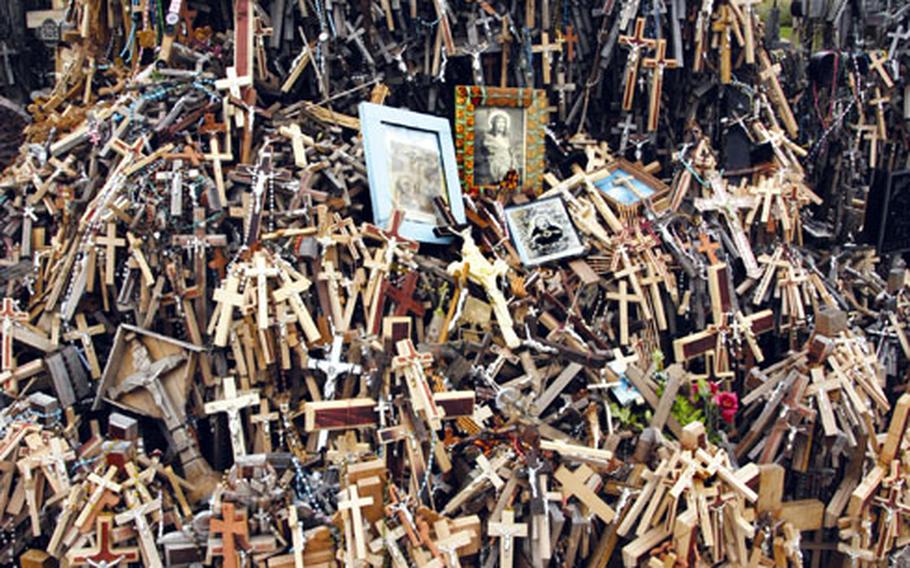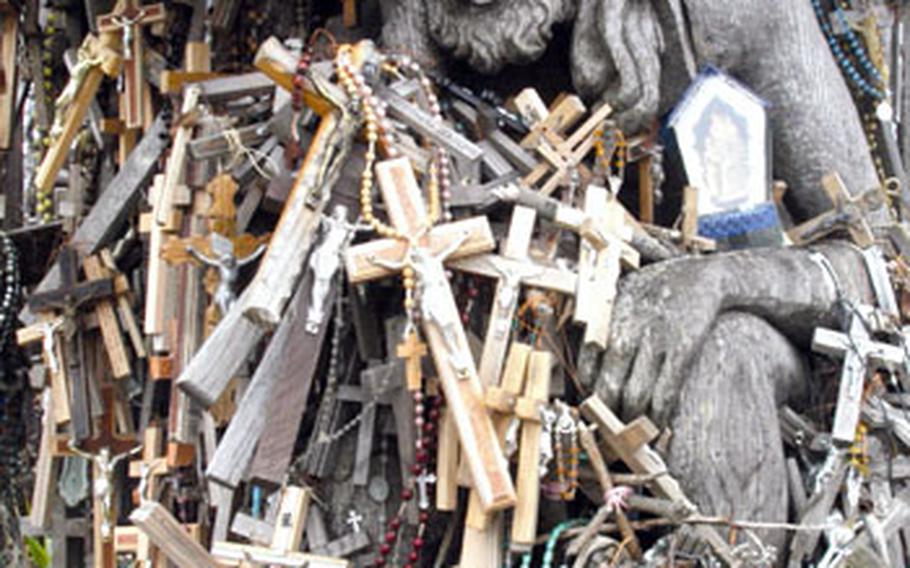 Crosses! Crosses! Crosses! More than 50,000? Maybe a million? Nobody knows the number, but many know the significance.
A small hill near the town of Siauliai in northern Lithuania is blanketed by a jungle of crosses. It is an impenetrable jungle, with crosses of all sizes, styles, forms, colors and materials. Huge crosses, tiny crosses. Wooden, plastic and metal crosses. Antique and modern crosses. Faded and freshly painted crosses. Crosses with decorations, pictures and written messages. Elaborate crucifixes and plain ones made of two pieces of wood nailed together.
This hill, only 30 feet high, is Lithuania's most famous tourist attraction.
Called the Hill of Crosses, it is a religious shrine and a monument to freedom. It is a symbol of the resistance of the Lithuanian people against foreign invaders, starting in the 13th century and continuing through the Soviet occupation during the Cold War. The exact origins of the Hill of Crosses is unknown, but the tradition can be traced to the 19th century, when some were erected to honor Lithuanian patriots who were executed during fighting with Russia.
The site took on special significance during the Soviet occupation, when Lithuanians traveled to the hill to demonstrate their allegiance to their national identity and religion. The number of crosses had grown from about 150 at the end of the 19th century to more than 400 in 1940.
In 1961 and 1975 Soviet bulldozers flattened the crosses. The act fanned the flame of resistance of the Lithuanian people. Overnight many crosses were re-erected and their number grew and grew. By 1990, there were 40,000.
When Lithuania became free, the Hill of Crosses became a national shrine. When Pope John Paul II visited the site in 1993, he knelt before the crosses, and the small hill became internationally known.
Visitors from everywhere have left messages at the hill ... and crosses. When students of the University of Vilnius in Lithuania's capital tried to count the crosses, they soon realized the impossibility and gave up at 50,000.
---
---
---
---