Shimokita: one of Tokyo's best-kept secrets
---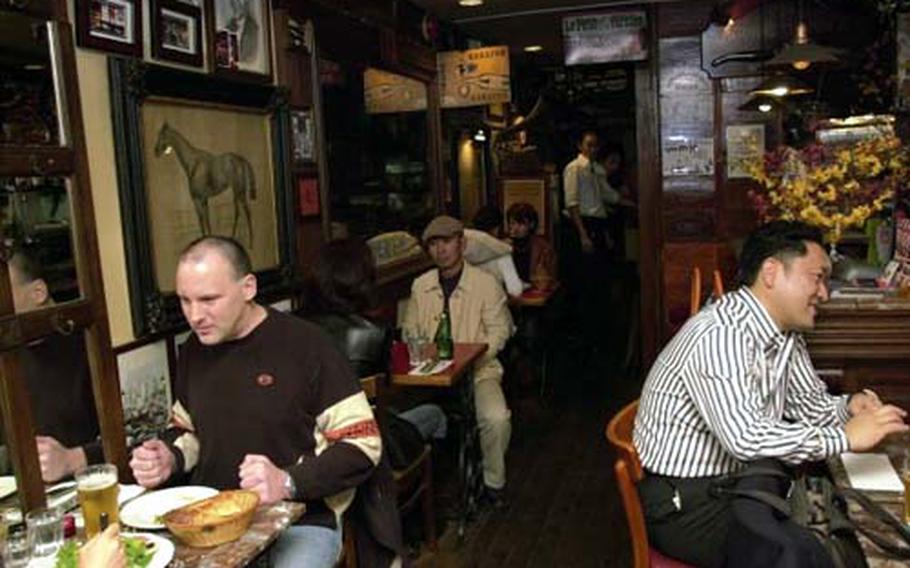 Harajuku is obvious eye candy.
Roppongi – a well-established weekend party headquarters.
Under its bright lights, Shibuya offers a little bit of it all.
Flying far beneath the radar tracking the Tokyo scene, Shimokitazawa is a cozy area in Setagaya Ward where live music, retro clothing and good food pour from the alleyways that intersect this Bohemian neighborhood.
Though Shimokita, as the locals call it, is well-known to Tokyoites, most servicemembers are unfamiliar with these snug confines. For gaijin, this makes it one of Tokyo's best-kept secrets, and rightfully so.
Unlike the fabricated spectacle that has become Harajuku over the past couple of decades, the beauty of Shimokita is the authenticity from which it was born. The area was one of the few places spared from the devastating fire bombings that ravaged much of Tokyo at the end of World War II and thus became a bustling commercial trade center of American military surplus (you can still buy military clothing there).
In the 1970s, Shimokita gained a trendy touch when musicians and Vietnam War protesters settled there. Though there is definitely still a strong sense of hippie influence, gray-hairs mix well with the high school and college students perusing the scene along narrow walkways.
The area also boasts some of the best cafes and restaurants in the city that, true to form, value substance as much as style. Two favorite eateries — Trocadero House (French) and Il Cantuccio (Italian) — are fantastic, but you can hardly go wrong with other selections that line the streets.
If you want to take your special someone on a fun Tokyo day trip filled with cool shops and little music venues, ditch the touristy exhibitions and check out Shimokitazawa. And you better hurry up before it's too late; the hideout that has managed to stay grounded to its roots is expected to undergo a $140 million road construction project in the next couple of years that will tragically alter one of the city's most charming and genuine locales.
---
---
---
---