Sélestat: Alsatian town is said to have been the first to decorate Christmas trees
by
Steve Mraz
December 9, 2008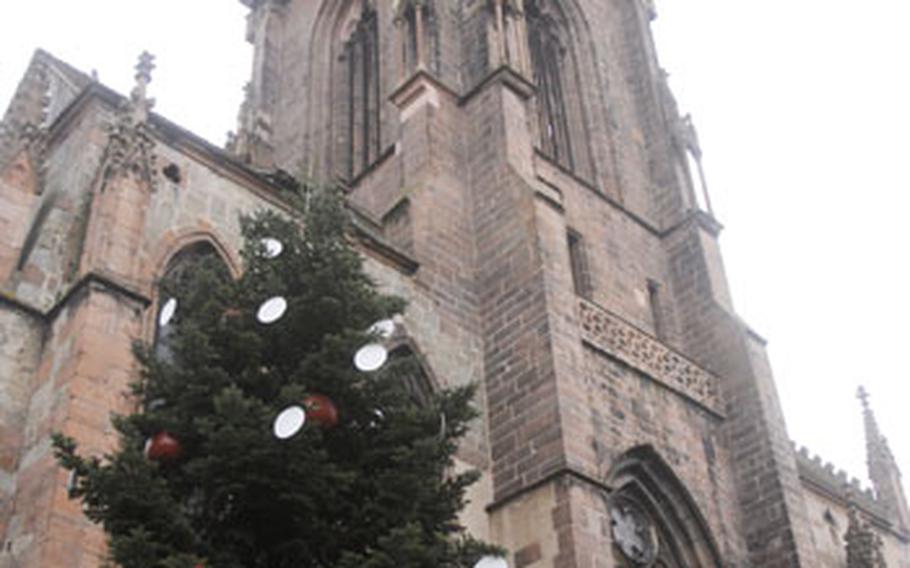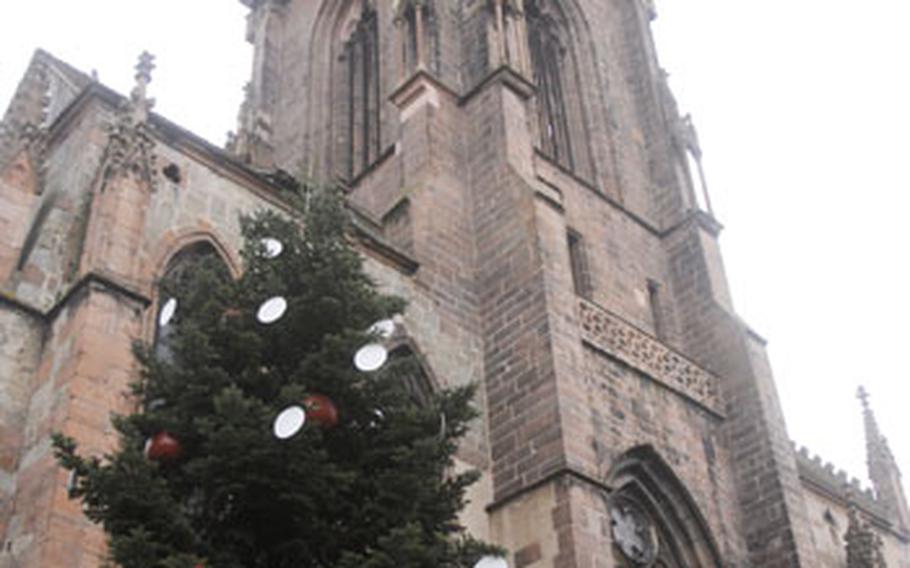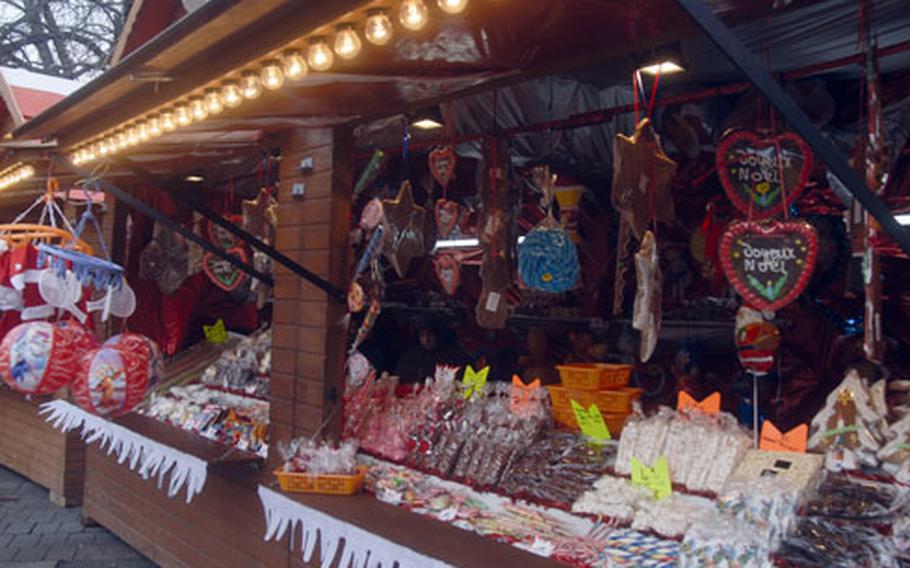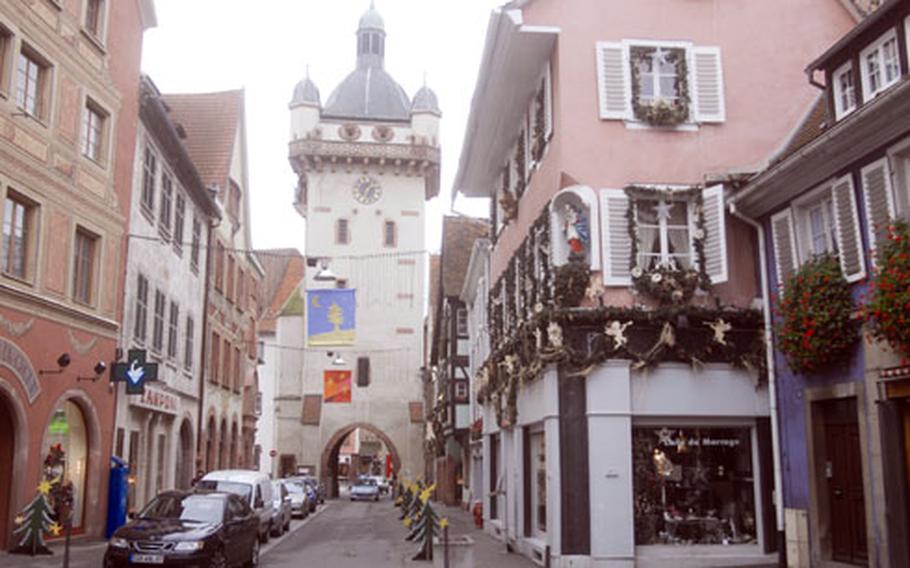 The Alsatian town of Sélestat, , a town of 17,500 about a 2½-hour drive from Kaiserslautern, is famous for starting the tradition of decorating Christmas trees.
The first recorded evidence of a Christmas tree dates to 1521. The city authorized payment for guards to keep an eye on the meyen, trees specially decorated as a sign of worship. The first trees had only two types of decorations, apples to remind people of Adam and Eve's original sin and unblessed communion hosts to remind those of redemption through faith. Sometimes you will still see trees in the city decorated this way.
Today, Sélestat incorporates the Christmas tree tradition into its Christmas market, or marché de Noël, as it is called in French.
In addition to the normal Christmas booths selling hot, spiced wine, candy and crepes, Sélestat offers a circuit de Noël, which is a pedestrian route, marked with signs, that winds past all the town's attractions, many with a decorated tree in front. Along the route, lights and speakers are strung above the streets to add to the Christmas atmosphere. Oddly enough, the speakers were pumping American pop music into the streets when I visited. (Mind you, this was at about 2 p.m. on a Thursday. I hope they play Christmas carols when it's lit up at night.)
The epicenter of the Christmas market appears to be Square Ehm, which has the largest concentration of vendors. There's a booth where you can get vin chaud — "hot wine," for those of us who don't speak French — for 2 euros. It also serves fresh churros, which are fried dough sticks that are chewy and can be dipped in chocolate, for 5 euros.
I would avoid going during weekdays, unless you're going at night, since the place was nearly vacant on a recent Thursday afternoon. I'm sure it livens up during the weekday nights and on the weekends. At least I hope it does. The market continues through Dec. 24.
Looking beyond the Christmas cheer, Sélestat offers plenty of churches, half-timbered buildings and chocolate/pastry shops that draw tourists throughout the year.
On the QTDirections
Take Autobahn 6 to the French border, and then follow signs onto the A4 toward Strasbourg. Stay on A4 through Strasbourg and then onto A35, direction Colmar. You'll go through a few roundabouts, but just continue toward Colmar. Take Exit 16 toward Sélestat-Centre. Follow signs to the tourist information office. There is free parking on nearby streets just before the tourist information place. You can get two free hours of parking at the tourist information center during the Christmas market if you go inside the center for a ticket.
Times
The Christmas market is open 10 a.m. to 7 p.m. Saturday through Thursday and until 8 p.m. on Friday. On Dec. 24, it closes at 4 p.m.
Costs
Entry to the Christmas market and various exhibits around town about the holiday and the Christmas tree tradition is free.
Food
Crepes, churros, cookies, candies and all the typical Christmas market fare — often with a French twist — are available at the market. Small cups of vin chaud, hot, spiced wine — a.k.a. Glühwein — are available for 2 euros.
Information
The town has a great Web site — www.selestat-tourisme.com — with tons of information and an English version. Also see www.selestat.fr/spip_noel for more detail on the market. Much of it is in French.
---
---
---