Scholar still honored for saving Japanese cultural treasures
by
Hiroshi Chida
May 27, 2004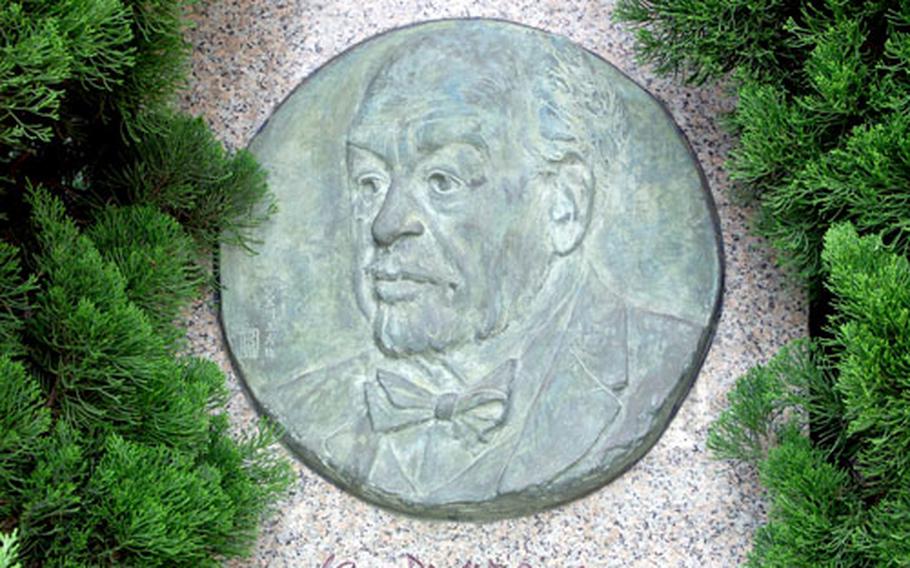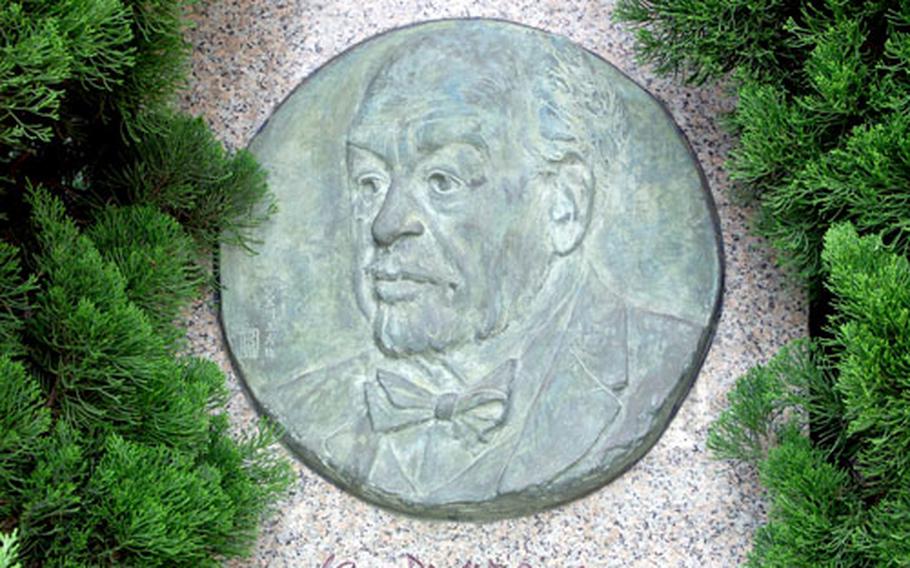 A grateful Japan still honors American Oriental scholar Dr. Langdon Warner (1881-1955), who presumably saved Japanese cultural treasures from destruction during World War II.
The Abe Monju-in temple in Sakurai City, Nara Prefecture, holds a memorial ceremony every year on June 9 for the American who died June 9, 1955.
Warner was born Aug. 1, 1881, to an illustrious family in Essex, Mass. He graduated from Harvard University in 1903 and came to Japan in 1907. There, he spent three years at Izura in Ibaraki Prefecture as a disciple of Tenshin Okakura, a pioneer of Eastern art study.
Under Okakura, Warner formed lasting friendships with students who would later become leaders in the Japanese art world.
Warner became an expert on the subject of oriental art. He frequently visited China on research trips, bringing many valuables back to the United States.
It was Japanese art, however, that attracted his true interest. Between 1903 and 1913 he served the staff of the Department of Chinese and Japanese Art under Okakura at Boston's Museum of Fine Arts.
He later held the positions of research fellow at the Cleveland Museum of Art, as well as director of the Pennsylvania University Art Museum before being nominated curator of the Oriental department, Fogg Art Museum in his alma mater, Harvard University.
On the eve of World War II, Warner along with Yale professor Kan-ichi Asakawa persuaded President Franklin Roosevelt to send a message directly to Emperor Hirohito to try to avert war.
It was sent, but delivered too late.
During the war, Warner influenced the U.S. Commission for the Protection of Artistic and Historical Monuments in the War Area to avoid three ancient cities of Japan — Nara, Kyoto and Kamakura. He also pleaded a case for the artistic and historic architecture all over Japan.
After the war, the Japanese hailed Warner as the savior of Nara, Kyoto and Kamakura. Their beliefs came after Warner's life-long friend, Yashiro Yukio (1890-1975) published an article commending Warner's actions.
Warner denied the honor, but movements to express the people's gratitude to him rose in various circles — and increased after his death.
Monuments to the American scholar were built at Horyuji Temple in Nara in 1957; Abe Monju-in Temple in Sakurai City in Nara Prefecture in 1959; Itsuura Village in Kita Ibaraki City, Ibaraki Prefecture in 1970, Kamakura City in Kanagawa Prefecture in 1987. He was awarded the Order of the Sacred Treasure, Second Class, by the government of Japan on June 21, 1955.
If you go
Izura: Take a JR Joban Line express train from Ueno Station, Tokyo, to Hitachi or Mito Stations. Change to a local train of the Joban Line to Otsu-ko Station. Take a taxi from the station. It is a 10-minute ride; 0293-46-3681
Abe Monjuin Temple in Sakurai City, Nara Prefecture: Take Kintetsu Line for Kashihara Jingu from Kyoto and change the train at Yamato Yagi Station to Kintetsu Osaka Line and get off at Sakurai Station. It is five minutes by a taxi from Sakurai station.
The memorial ceremony for Dr. Warner takes place at 9 a.m. on June 9.