Savor the flavor of Ribeauvillé
by
Michael Abrams
October 20, 2005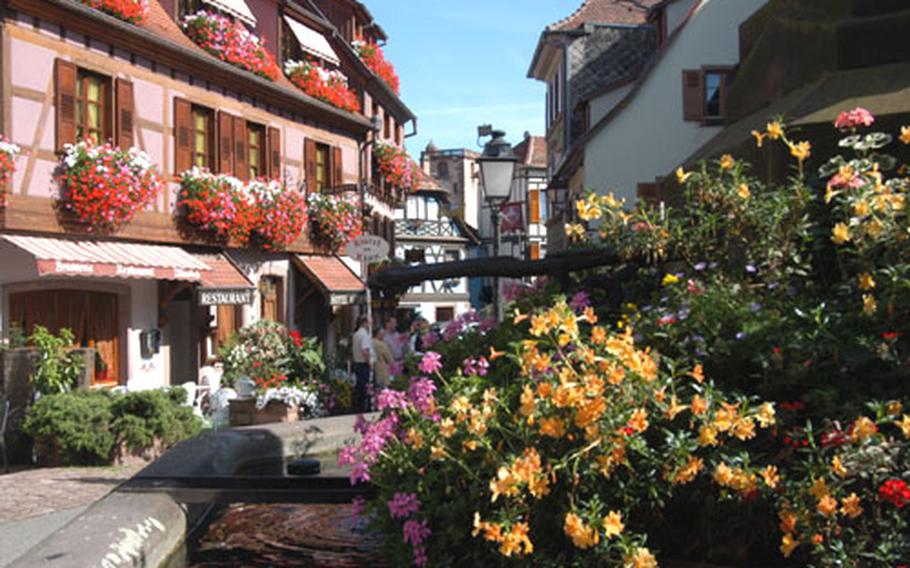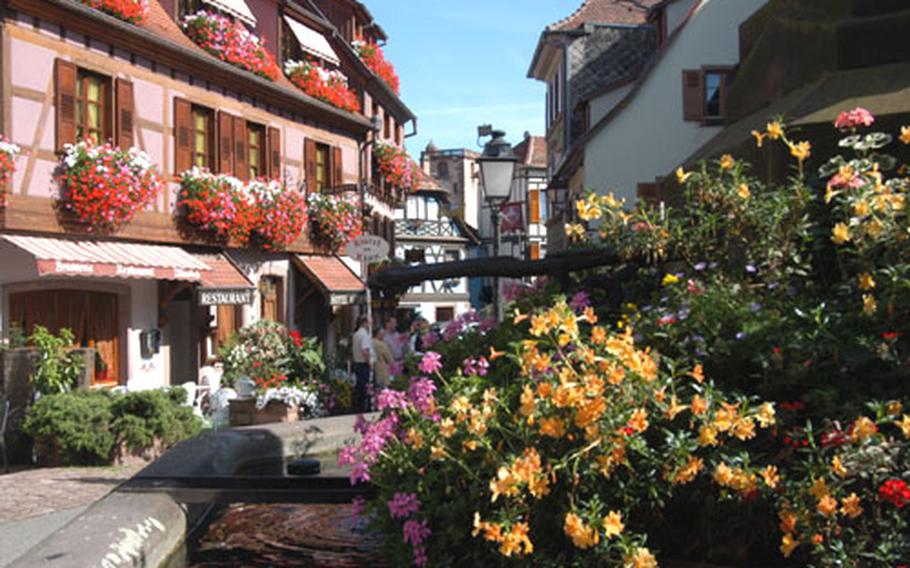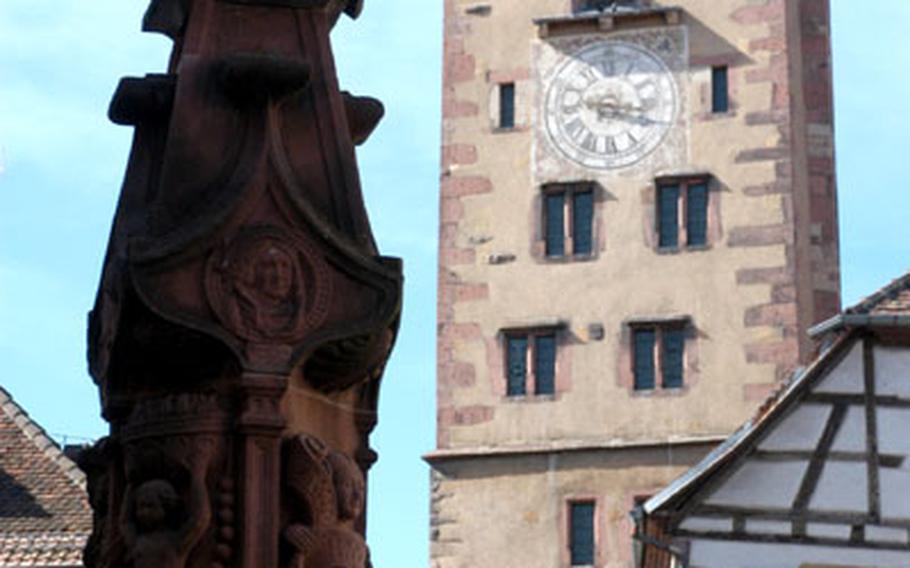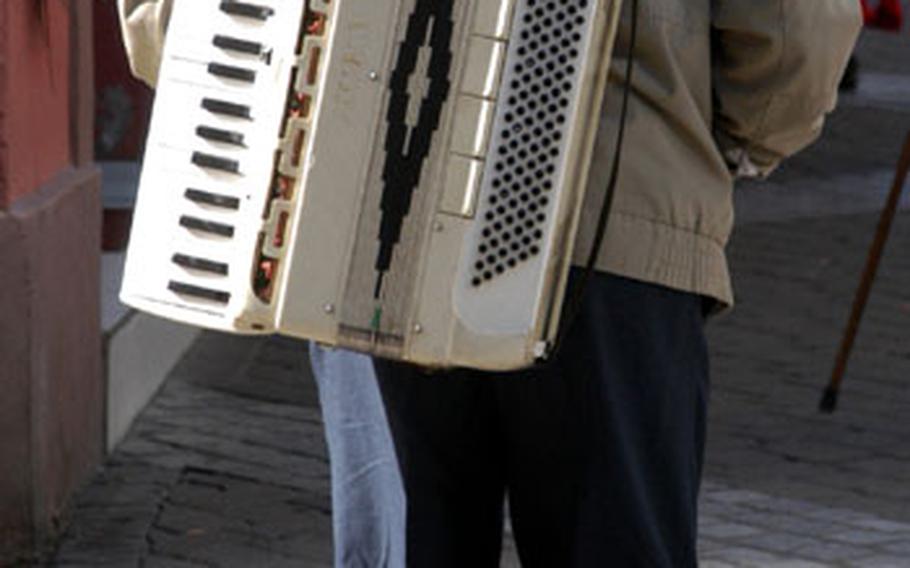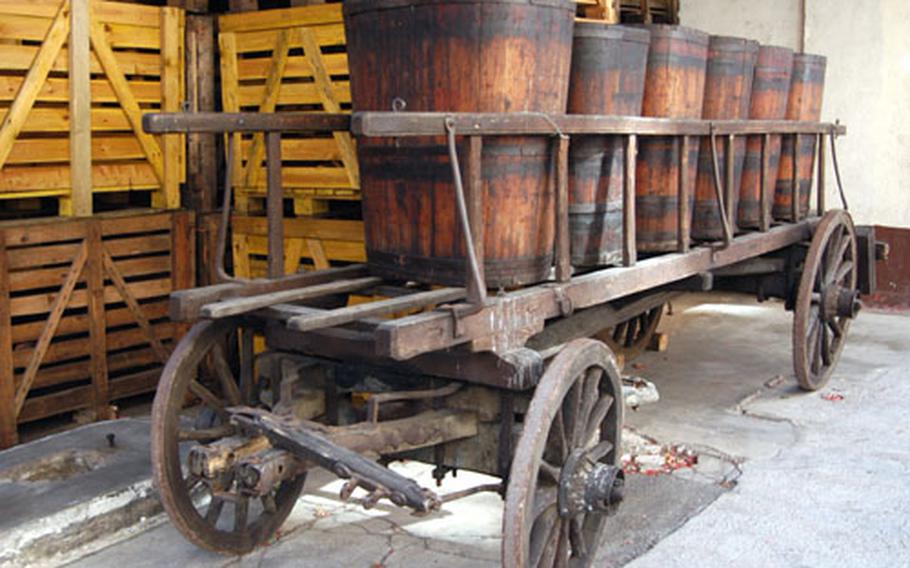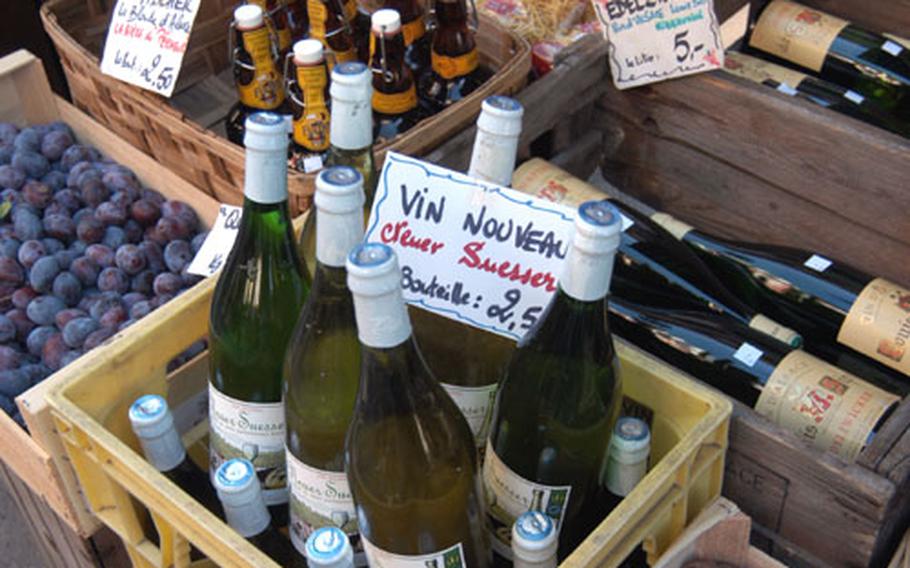 Ribeauvillé is one of many places along the Route du Vin, the Alsatian wine road, that should be savored. It is an old, walled town in eastern France, with a tower gate, half-timbered houses, surrounding vineyards and three castles.
It was once ruled by the counts of Ribeaupierre — one of whom was the so-called "king" of strolling musicians. These minstrels, forefathers of today's buskers, paid the count for their protection. A festival celebrating the musicians, the Pfifferdaj, is the first Sunday in September.
Being on the Route du Vin means wine plays a leading role in this town. Ribeauvillé is home to three Grand Crus: Geisberg, Kirchberg and Osterberg. Grand Cru is a designation bestowed on wines from top vineyards, and produced under strict guidelines.
Be sure to visit the town's vintners and taste their wines, and/or enjoy its wine fair at the end of July.
While in Ribeauvillé, you will want to try Alsatian specialties like Baeckeoffe, a casserole of pork, lamb, beef and vegetables; or tarte flambé, a pizzalike pie with a very, very thin crust traditionally topped with bacon, cream and onions; or perhaps choucroute garni, sauerkraut with sausage.
For a different feel, visit in winter. The town holds its medieval Christmas market on the second and third Saturdays and Sundays of December (Dec. 10-11 and 17-18 this year).
Whenever you visit, don't rush. Take the time to enjoy a slice of Alsatian life.
Know and go ...• Getting there: Ribeauvillé is in the Alsace region of France, west of the Rhine River and Germany. From Germany take Autobahn 5, exit at Riegel and follow the highway to Marckolsheim in France. From there follow the signs to Ribeauvillé.
From the Kaiserslautern area, take A6 to A61, then A65 to Kandel. From there follow the highway toward Lauterbourg and Strasbourg; in France it will turn into Autoroute A35. Follow it past Strasbourg toward Selestat and Colmar and exit at signs for Ribeauvillé. A35 is toll-free.
• For more information: Web sites for the town and area are at www.ribeauville-riquewihr.com; www.visit-alsace.com/ribeauville and www.alsace-route-des-vins.com.
You can also read about Quick Trips to nearby Riquewihr and Haute-Koenigsbourg castle.
— Michael Abrams