Salzburg: City savors and promotes its links to Mozart
by
Kent Harris
January 23, 2003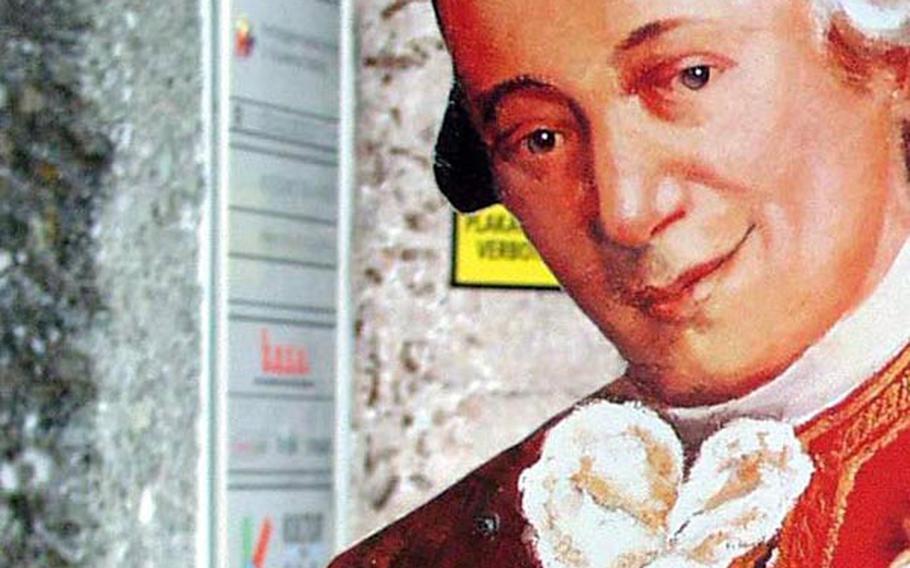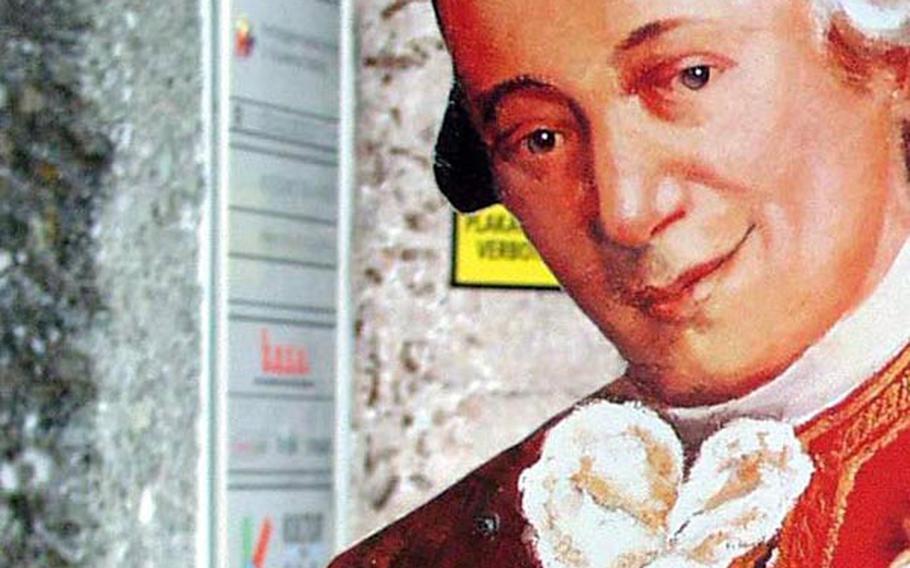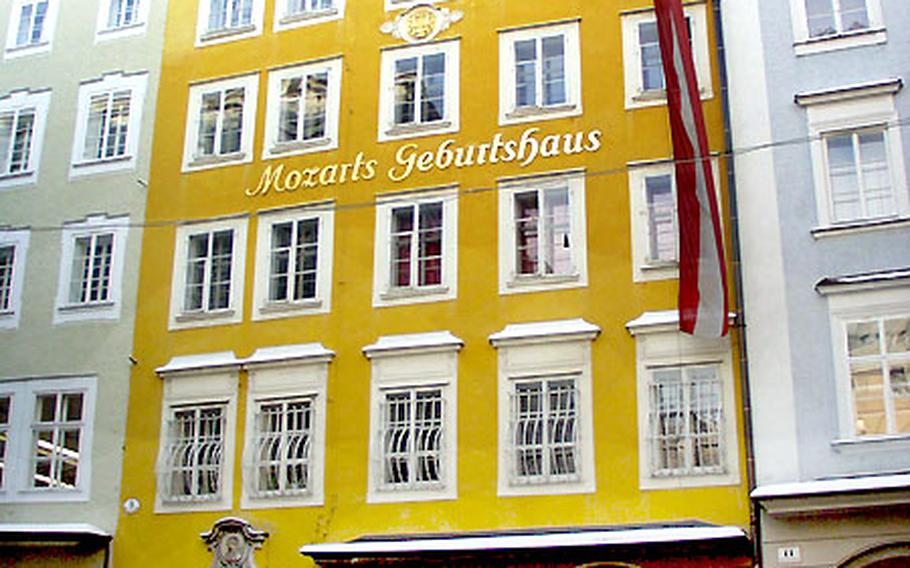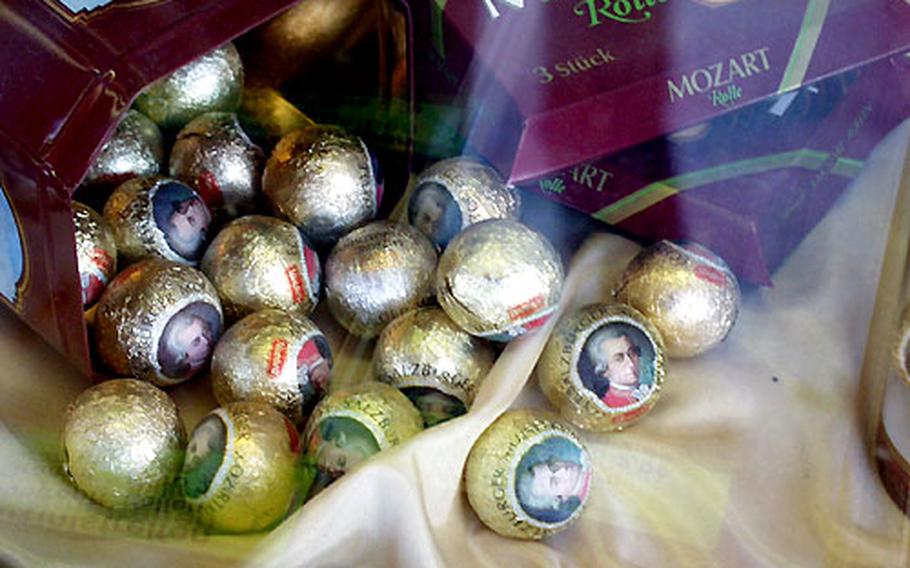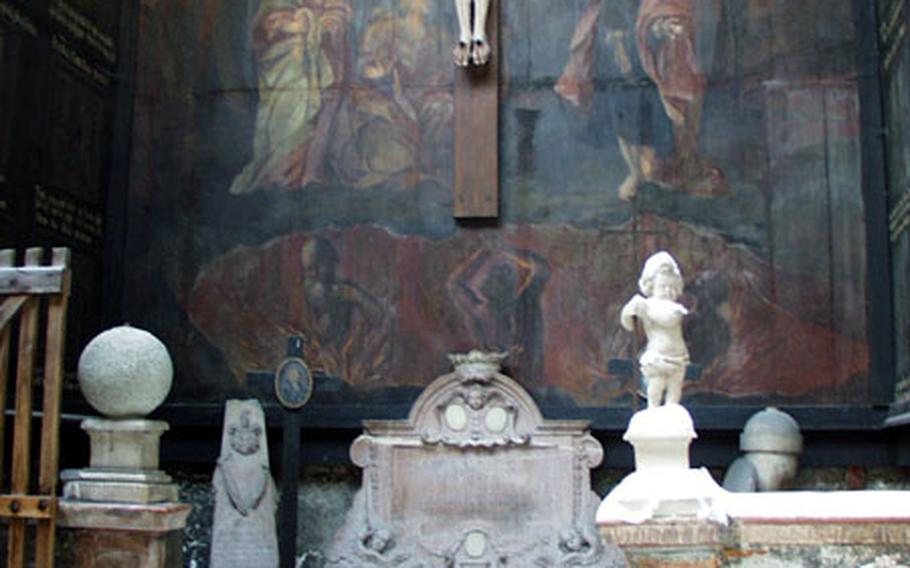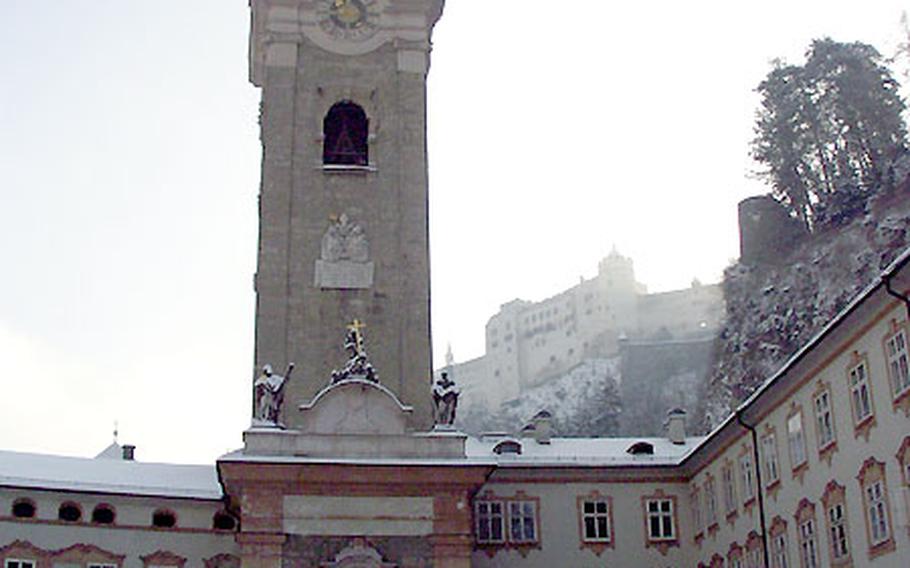 He was christened Johann Chrystostomus Wolfgang Theophilus shortly after his birth on Jan. 27, 1756. But today he's known better as Wolfgang Amadeus Mozart.
Arguably the world's most famous composer, Mozart was born in Salzburg, Austria, and spent much of his 35 years there. And, according to literature issued by the city's tourist bureau, "it seems to be impossible to talk of Salzburg without mentioning Mozart in the same breath."
The city's annual Mozart Week, Jan. 24-Feb. 3 this year, welcomes internationally renowned performers and thousands of the composer's modern-day fans. (For information, see http://www.austria.info/us/austria-unique-like-you/mozart-week-salzburg-1538885.html). This year will mark the stage debut of young artists: the Mozart Foundation's newly founded Mozart Children's Orchestra. The ensemble of 40 musicians between the ages of 7 and 12 from nearby musical colleges in Austria and Germany will perform two concerts.
That people would travel from around the globe to hear Mozart's music performed would probably provide the ultimate irony for the composer.
"Mozart was very unhappy in Salzburg," said Gabriele Frost, beginning a guided tour of the city in the plaza named after the composer. "He thought it was a very provincial town … there were no concert halls."
Mozart, a child prodigy well known in his day in European royal courts, became much more famous years after his death. His legacy is a work of more than 600 classical compositions performed all around the world. And through that fame, he managed to help transform Salzburg centuries after his death.
The city has gone from a population of about 15,000 in Mozart's day to around 10 times that today. Tourists swarm to the city year round, contributing about 25 percent of the city's economy. Those visitors can listen to works by Mozart and other composers virtually every day of the year, though the pace often picks up when the weather's warmer.
Today, Salzburg is a city that Mozart might be proud of. The city is certainly proud of him. Or, at least, it enjoys throwing his likeness on just about everything in sight. Many of the items for sale have very little to do with the composer.
The most famous product bearing his name and likeness are the Mozartkugeln, candy made of chocolate, marzipan and pistachios. Each piece is nicely wrapped in a cover featuring Mozart's face. Entered in a Paris exhibition about 100 years after Mozart died, the candy took first place. It is now sold all over the city, many times in shops that specialize in products of a far-different nature.
"Mozart sells well in Salzburg," said one local resident, smiling and shaking his head while a tourist took a picture of a cardboard cutout of the composer hawking the candy on a chilly January morning. "But it has nothing to do with the music."
But a critic probably couldn't claim the city doesn't offer enough of Mozart's music for tourists and local residents alike. One would be hard-pressed to find a day in Salzburg where Mozart wasn't playing somewhere. When the weather's warm, there are outdoor concerts at several venues.
Mozart's music is featured prominently every year in the city's largest event, the Salzburg Festival, which spans six weeks in July and August. Most of the concerts are sold out a year in advance, according to the city's tourist bureau.
For the younger crowd, the Salzburger Marionettentheater offers music by Mozart performed by marionettes.
But there's a lot about more to Mozart in Salzburg than just listening to his music.
There's Mozart's Geburtshaus (birthplace), where he spent the first 17 years of his life. And there's the Mozart-Wohnhaus, where he lived before heading to Vienna for the last 10 years of his life. Both are now museums dedicated to the composer, his family and the era they lived in Salzburg. They contain memorabilia such as instruments he played and letters he wrote.
Mozart was once the organist in the city's cathedral, which offers Mozart concertos of a sort most weeks during the main mass. He was baptized in the font to the left of the entrance when he was only a day old. His sister, Maria Anna Walpurga — also a child prodigy — is buried in St. Peter's Cemetery. The nearby St. Peter's Church, adjacent to the Stiftskeller restaurant, was Mozart's favorite in the city and some of his work debuted inside.
Though there are hundreds of various images of Mozart around the city, there is still plenty of mystery about the composer himself.
One of the most mysterious things about the composer's life was the way it ended. He died in Vienna on Dec. 5, 1791, at 35 years old. There's been speculation over the years about the kinds of diseases or afflictions he could have suffered, but there's no definitive answer.
There's an equally big mystery about where he's buried, because he was placed in a communal grave — a common practice at the time — that wasn't marked. His widow, Constanze — who outlived him by 50 years after moving to Salzburg from Vienna — tried to find the grave years later but couldn't. No one else has been able to, either.
Much of Mozart's family is buried in another cemetery in Salzburg. That includes his father, Johann Georg Leopold, who was born in Augsburg, Germany, and came to Salzburg to attend college. He never finished school and made his living by teaching the violin — versions of an instruction book he wrote are still in use — before his children established themselves.
Mozart was composing music and performing for Europe's royalty at 6 years old. He and his sister — who was possibly a better piano player — traveled to Germany, Italy, France, England and several other countries. Some estimates have Mozart spending as much as one-third of his life on the road, playing for appreciative audiences.
While Salzburg did not fully appreciate the genius while he was alive, now it celebrates him year round.
Know & GoWhen to go: In the winter, the city a good hub for skiing and other winter sports. In the summer, temperatures are warm enough to wear shorts, though it's by no means a tropical climate. There are opportunities for boating and other water sports within a short drive to the lake district to the south.
The busiest times to visit are in late July and August, when the city hosts its annual Salzburg Festival, and December when Christmas markets appear. In January, Mozart Week brings orchestras and thousands of music fans to town.
The city tourist bureau will book rooms with one of the 140 local hotels for free and visitors can get information about what's going on in the city before their trip at the bureau's Web site: www.salzburginfo.at
What to buy: There are the usual assortment of tourist goods with "Salzburg" and "Mozart" labels on just about anything. Mozartkugeln are round chocolate-covered candies with marzipan and pistachio interiors. You can't miss them. They're everywhere.
For those planning to see at least a few museums or sights, the Salzburg Card is a good option. It's sold in periods of 24 hours, 48 hours and 72 hours. It's good for free admission to two dozen museums and attractions — including the Hohensalzburg that towers over the city — and gets discounts at dozens more. The card also allows free transportation on the city bus system, which delivers riders to and from the outskirts of the city on a regular basis.
What to do: Tourists can spend a day just walking through the old town, strolling along the Salzach River, relaxing in the Mirabell Gardens or visiting the cathedral. All of that is free.
Salzburg's museums offer exhibits on Mozart, the city's history and several other topics. A favorite with younger visitors — at least groups of energetic schoolchildren — is the Haus der Natur (natural history museum).
There's no shortage of tours of the city and the surrounding area. Panorama Tours (www.panoramatours.com) takes tourists on trips ranging from one to nine hours. Itineraries include The Original Sound of Music Tour, Classical Salzburg and visits to Berchtesgaden, ice caves and salt mines.