Saddle up at Tama Hills
by
Hana Kusumoto
January 29, 2004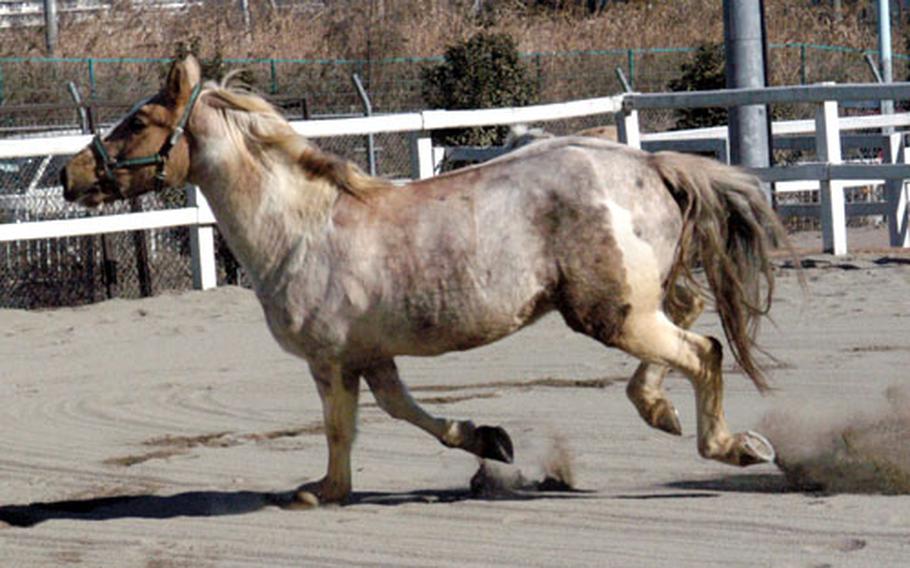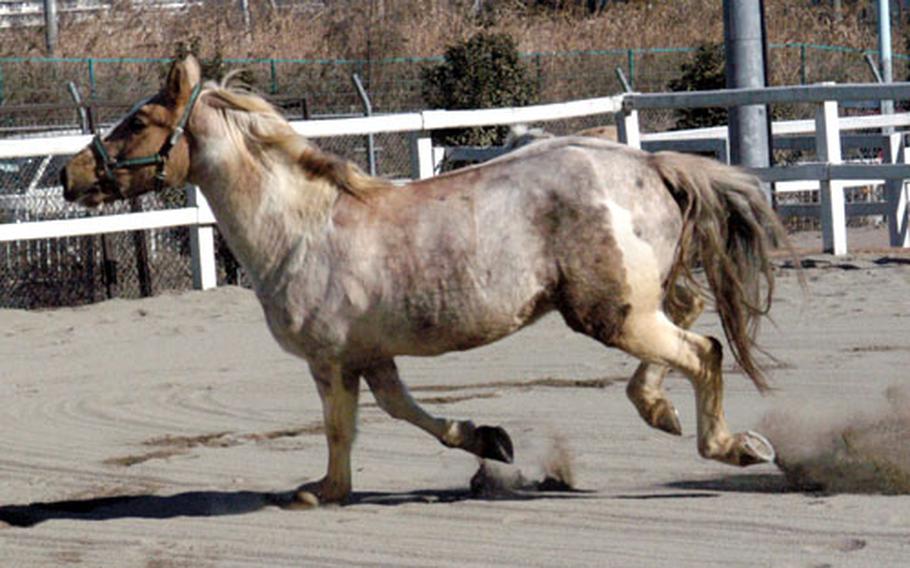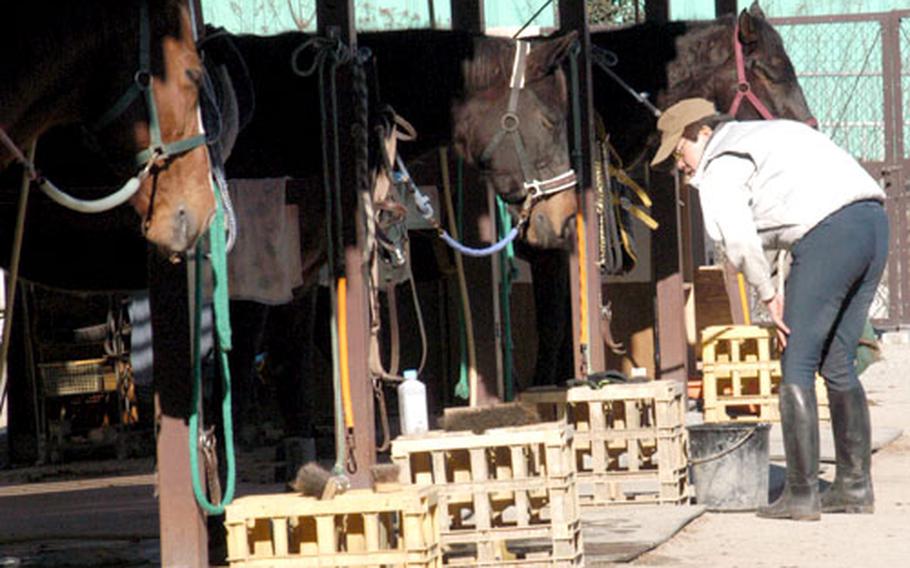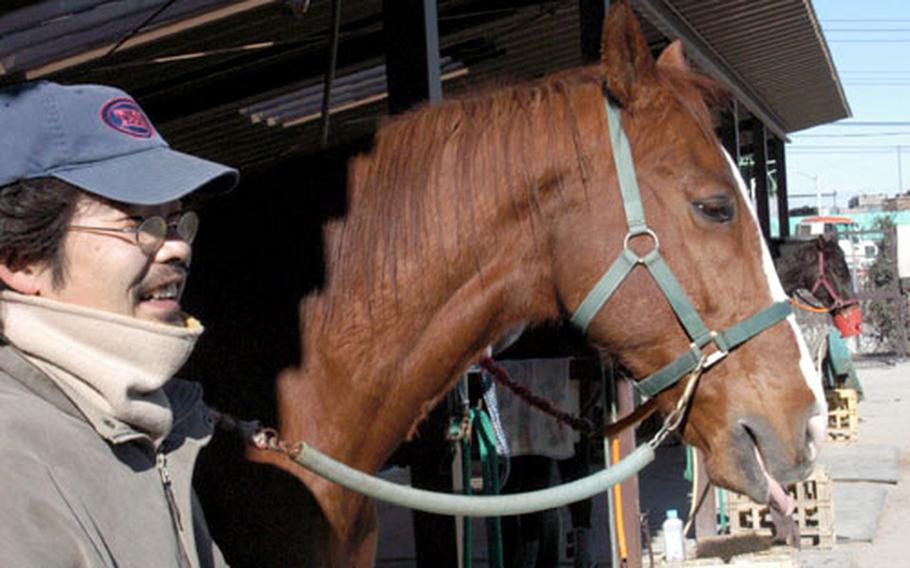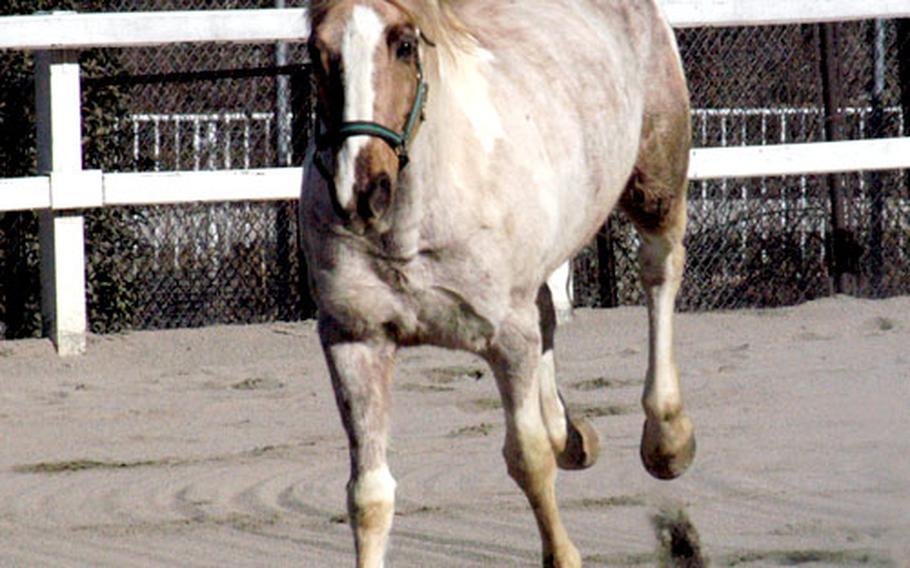 It may be cold outside, but it could make for the perfect time to take up a new hobby: riding.
Tama Hills Recreation Area, a product of Yokota Air Base's MWR programs, offers horseback riding — no reservation needed.
Less than an hour's drive away from Yokota Air Base, Atsugi Naval Air Facility and Camp Zama, Tama Hills offers golf courses, camping sites, paintball fields and an archery range. While most visitors to the area are Yokota residents, it is open to residents from all bases, including the U.S. Embassy.
Since 1998, Tama Hills riding stable has taken care of anywhere between 15 and 18 horses and offered horseback riding.
"Winter is pretty good, but dress warmly. It is not hot like the summer. You get really hot when riding," said Tony Cala, Tama Hills Recreation Area Manager. He said from now until April or May is a good time to ride and it is usually quiet during the winter.
The recreation center offers riding classes for all rider levels. The classes are taught privately and range from beginner to advance lessons, as well as jumping lessons — which are for more advanced riders. The trail rides are recommended for riders 12 years old or older but depend on the size of a child and how much experience a rider has, according to Cala.
Cala recommended that people who are thinking about taking classes come and talk to the instructors. "It is good to come to the stable and get a feel for it. Then you can decide if you want to take a lesson," Cala said. The instructors need to know how much experience you have in riding in order to decide which class a you need to take.
One lesson is 40 minutes long in either Western or English styles and the cost is $20 per lesson; the advanced jumping lessons run $30 per lesson.
There also is 40-minute guided trail riding for $15. The guided ride takes riders around the trails throughout the Tama Hills area. Pony rides are available for younger children, who can't ride the horses yet, for $3.
Riding is on a first come, first served basis, and it is necessary to sign up at Tama outdoor recreation first.
The stable also houses other animals such as a deer, Mee, which the care-takers took in after it was found wandering in Tama Hills, and rabbits that wander the stable freely.
For more information, call Outdoor Recreation at 224-3413.