Rovereto: City offers modern museums, colorful churches
by
Kent Harris
October 13, 2009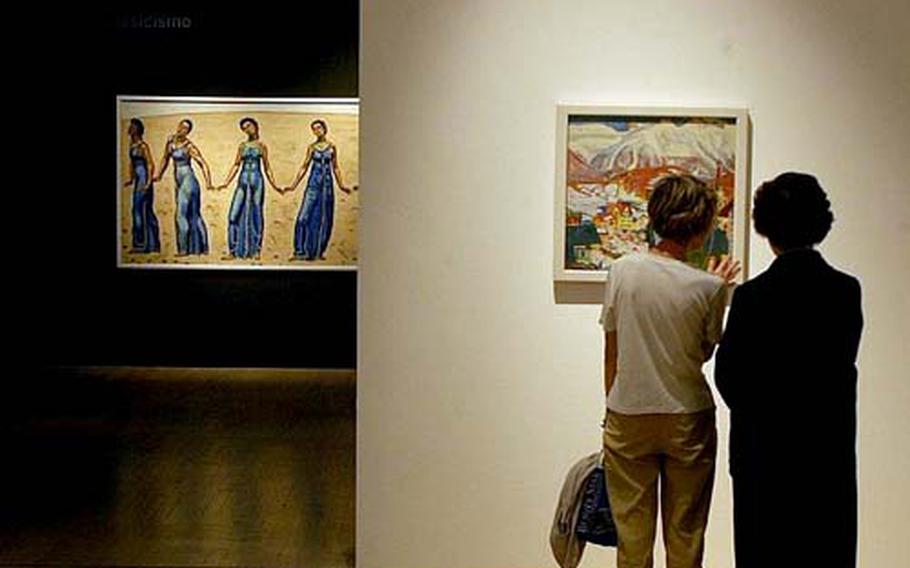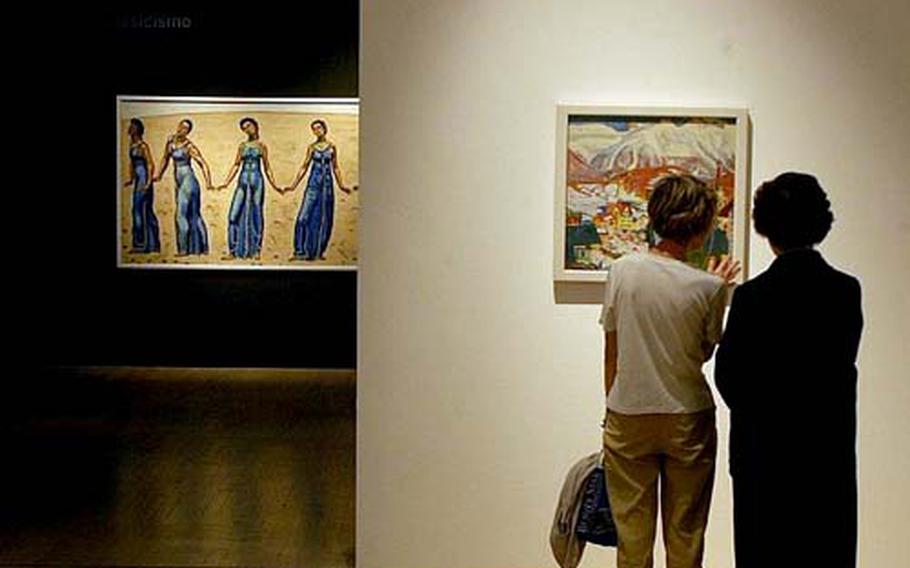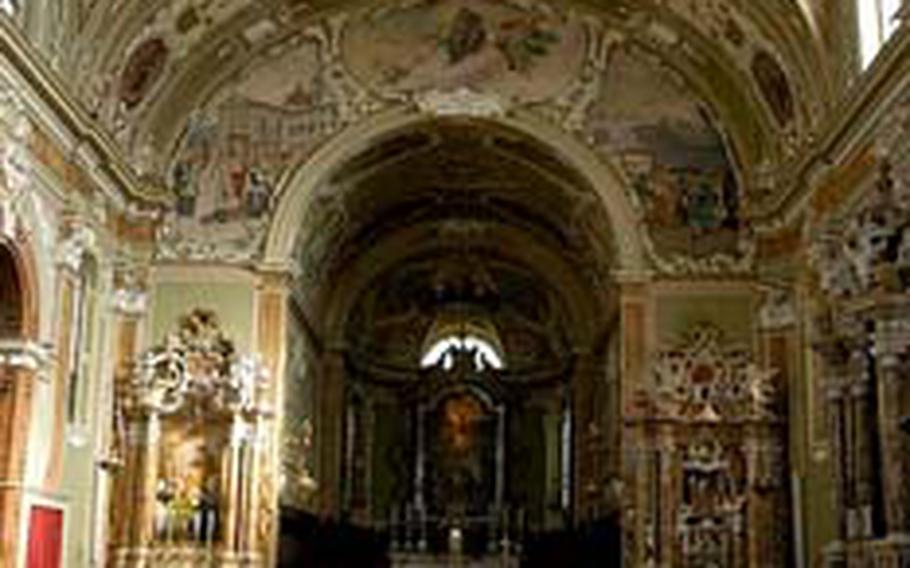 If it weren't for Autostrada 22, the city of Rovereto, Italy, would be even farther off the main tourist routes.
So it might be somewhat surprising to run across the Museum of Modern and Contemporary Art of Trento and Rovereto in the small city along the Adige River. MART, as it's widely known, was designed by Swiss architect Mario Botta and opened in 2002. It attracts about 70,000 visitors a year.
The museum has a permanent collection of about 13,000 paintings, drawings and sculptures, according to its Web site. But many visitors come to check out the temporary exhibitions.
The main draw now is "Masterpieces of Modernity," a collection of paintings and sculptures on loan from the Kunstmuseum Winterthur of Switzerland.
Even the most casual visitor will have heard of many of the artists whose works make up the collection: Monet, Cezanne, van Gogh, Rodin and Picasso. And probably others only slightly less known: Pissarro, Delacroix, Klee and Sisley.
Some of the artists have one or two contributions. But seven paintings by Picasso — and two sculptures — are on display. And there are even larger displays by other artists. Pierre Bonnard and Felix Vallotton have 20 paintings shown between them and each is accorded a separate room.
Most of the artists on display were Europeans. But there are a handful of Americans as well, with their works displayed near the end of the exhibition. They include: John Chamberlain, Philip Guston, Eva Hesse, Richard Tuttle, Brice Marden and Robert Mangold.
Most of the works come from the first half of the 20th century, though there are some older and newer pieces as well.
The collection takes up about two dozen rooms and will be on display to the public through Jan. 10. Other collections set to debut in the next year include: "Curtain! Painting and Theatre in the 19th Century" (from the Musée d'Orsay in Paris, Feb. 6-May 23) and "American Painting 1910-1950" (from the Phillips Collection in Washington, D.C., June 5-Dec. 12). Another exhibit that ended last weekend was "Picturing New York," a 140-picture display on loan from the city's the Museum of Modern Art.
MART isn't the only museum in town. There's also a civic museum a few blocks south of the old town. And the Museum of War, focusing mainly on the area's battleground status in World War I, is housed in the local fortress, the Castello di Rovereto.
Those looking for peace instead can make their way to the huge Maria Dolens bell. The bell, which according to one account was originally made with bronze from cannons used by various nations in World War I, is billed as the "biggest ringing bell in the world." It tolls daily to honor those who have fallen in wars, earning the nickname "the bell of peace."
The downtown area, which roughly spans the area between MART and the castle, features several interesting buildings. Among them is Chiesa San Marco, a 15th-century church that boasts a colorful and ornamental interior.
Directions: Rovereto is off Autostrada 22 about 90 miles northwest of Vicenza. From Vicenza, take A4 toward Milan and pass through Verona. Then take A22 north toward Austria. Take the Rovereto Nord exit and follow the "MART" signs toward the city center. Park in one of the garages around the city center. It's about 180 miles each way from Aviano.
Times: The Museum of Modern and Contemporary Art of Trento and Rovereto is open 10 a.m. to 6 p.m. Tuesday through Sunday, and until 9 p.m. on Fridays. The Museum of War is open 10 a.m. to 6 p.m. Tuesday through Sunday as well.
Costs: Tickets for MART cost 10 euros for adults, 7 euros for college students; those younger than 18 and older than 65 are free. You can rent an audio guide for 5 euros. The Museum of War charges 6 euros for adults and 2 euros for students. There's also an option to purchase a 15-euro ticket to visit both museums listed as well as the city's civic museum and other attractions. There is no admission charge for Chiesa San Marco. Parking in one city lot ran about 50 euro cents an hour.
Food: Rovereto is in a region that's been part of Austria and Italy over the years. The food reflects that with both Italian and German fare. There are several options in the old part of town that spans the area between MART and the castle. One option close to the tourist office is Café Christian, which offers large salads and plates of pasta and crepes for dessert.
Information: MART's Web site is www.mart.trento.it, and its telephone number is 0464-438887. The War Museum's Web site, in Italian, iswww.museodellaguerra.it, and its telephone number is 0464-438100. The tourist office is on the city's main road, Corso Rosmini, at the edge of Piazza Rosmini. The staff speaks English, and has free maps and brochures available. Its telephone is 0464-430363, and its Web site is www.visitrovereto.it.