Rome: There are still paths less traveled in this vacation hotspot
by
Michael Abrams
November 17, 2005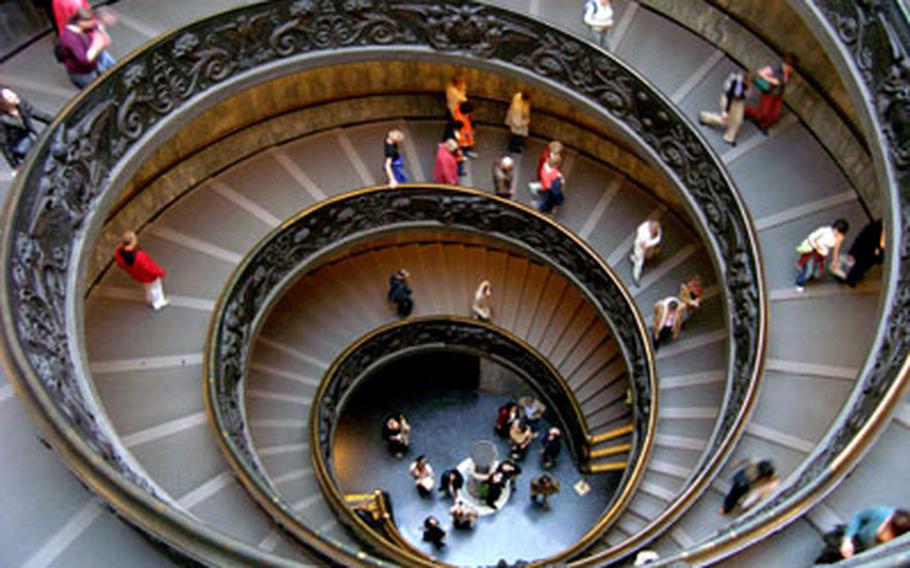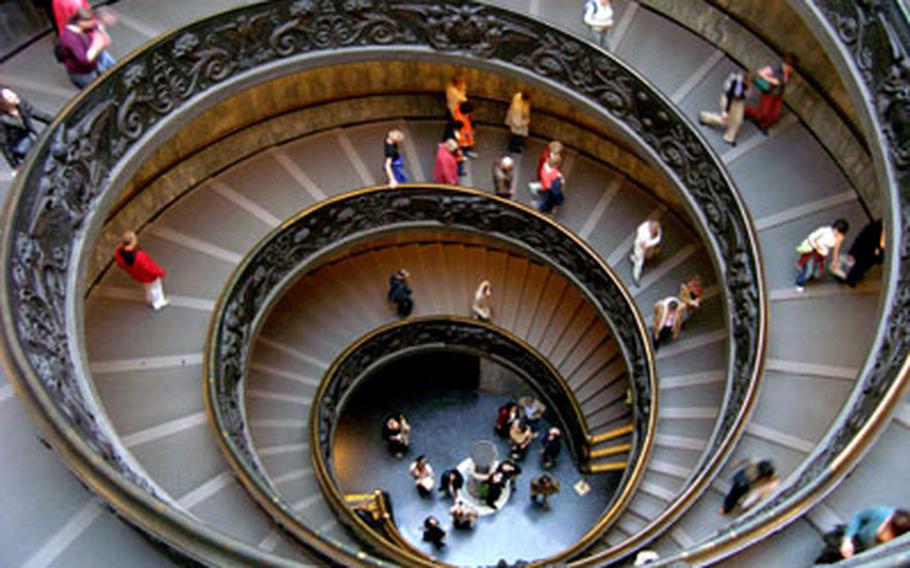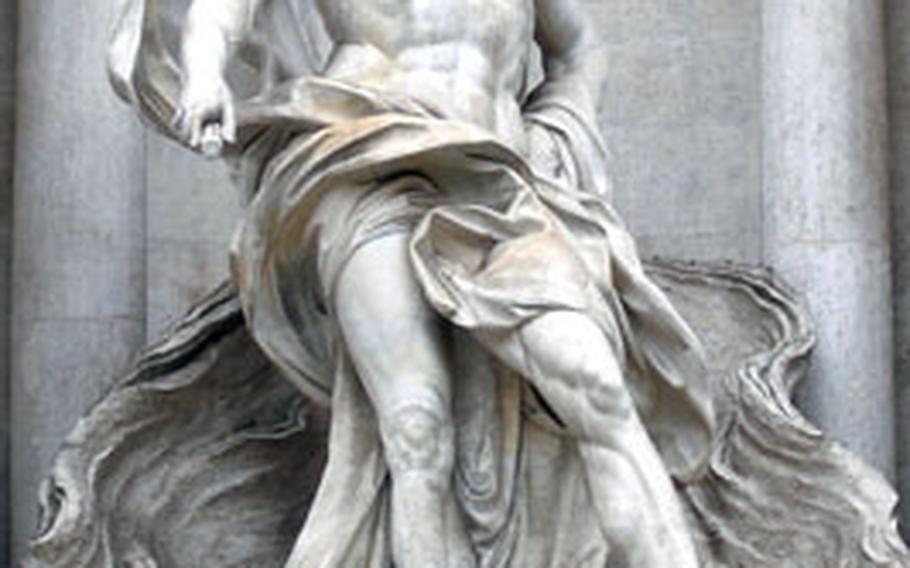 "All roads lead to Rome" and "When in Rome do as the Romans do" are two of the best-known sayings about the Eternal City.
The former is no longer true. The latter is still good advice.
Like the Tiber River running through the Italian capital, masses of tourists flow from the Coliseum, through the Forum Romanum, along the Via del Corso, past the Trevi Fountain, the Spanish Steps and on to St. Peter's and the Vatican.
If you are in the city for the first time, you will want to see the sights, so somewhere you'll have to join the crowds. For example, when it's time to flip a coin over your shoulder into the Trevi Fountain, or get a good look at Michelangelo's "Pietà," you'll have to brave the throng.
But in some places there are ways to stand apart from the masses.
When at the Forum, stay off the main thoroughfare. There are plenty of paths that lead past the ruins.
In the Vatican museum, don't take the marked shortcut to the Sistine Chapel. Stop and actually look at what is there, such as its fine collection of modern Christian art. You will be amazed at the people who whiz by.
And when not sight-seeing, join the Romans. Sip a caffè — espresso to most of us — at a bar. Drink it standing at the counter with the locals; it will cost a lot less than sitting at a table. Enjoy a gelato, the fine Italian ice cream that comes in a cornucopia of flavors. Rest your feet in one of the city's fine churches and let the mass of humanity pass by.
In the evening, splurge a little. Sip wine on the Piazza Navona, and watch the artists on the square paint its famous fountains.
Then it is off to dinner. Restaurants usually don't open before 7 p.m., don't fill up before 8 and are overflowing by 9. According to locals and veteran Rome visitors, the best restaurants are in the Trastevere district of the capital.
Try specialties of the capital: saltimbocca alla romana, tender veal with ham and sage, cooked in wine and butter; or carciofi alla romana, stuffed artichokes.
Most of the wine produced in the area is white, and the best-known is Frascati. In Rome, as in much of Italy, you usually can't go wrong drinking the vino della casa, the house wine.
After antipasti (starters), comes primi (first course), usually pasta, then secondi (second course) with meat or fish and finally dolce (dessert).
Finish it off with a caffè. As a rule, Italians, and that is what Romans are, after all, drink it straight up. No cappuccino or latte macchiato after dinner. Because when you are in Rome …
Visit our photo gallery for more photos of the beautiful sights of Rome.