Rheingau: Germany's land of the noble grape
by
Peter Jaeger
April 13, 2006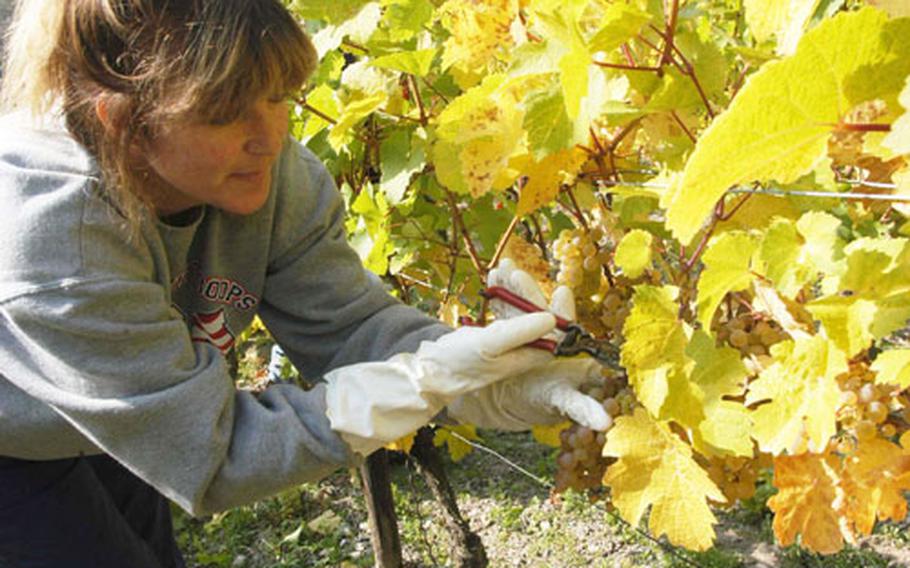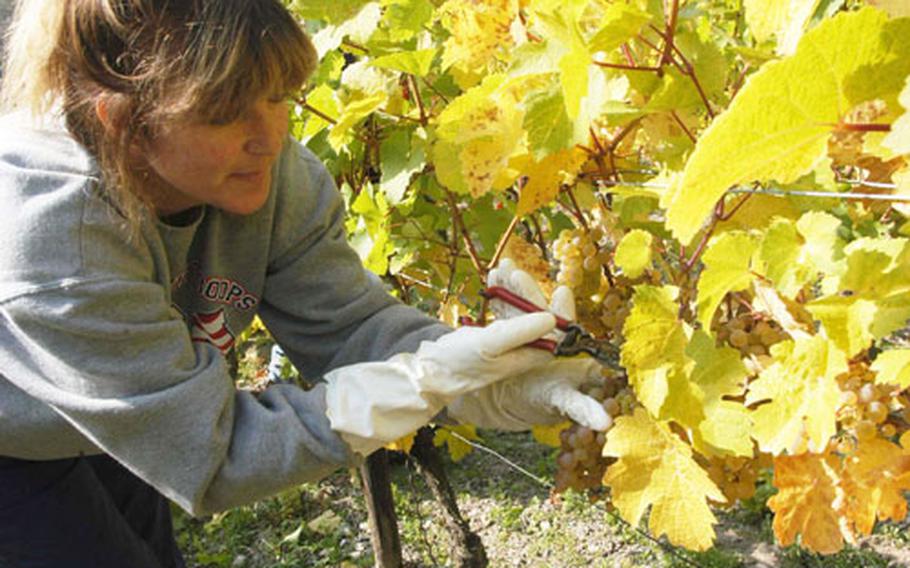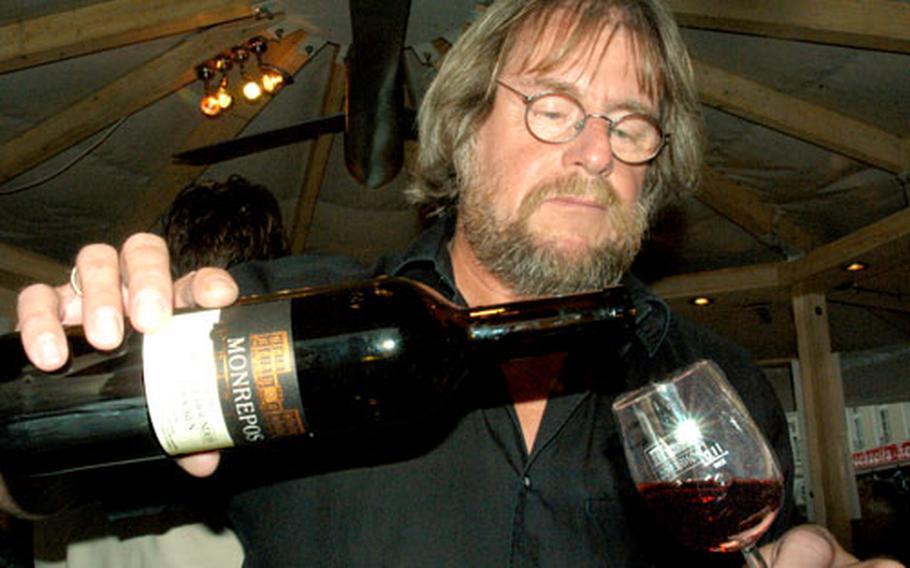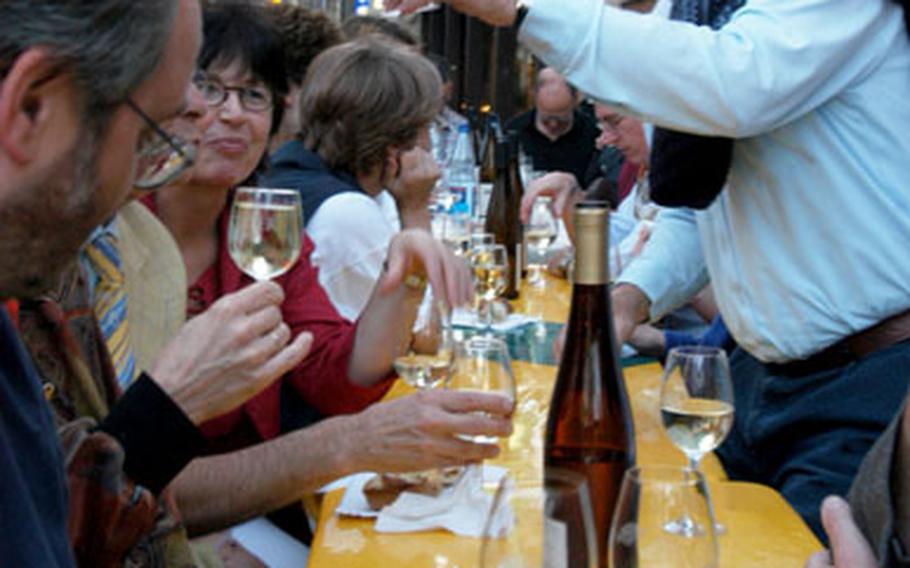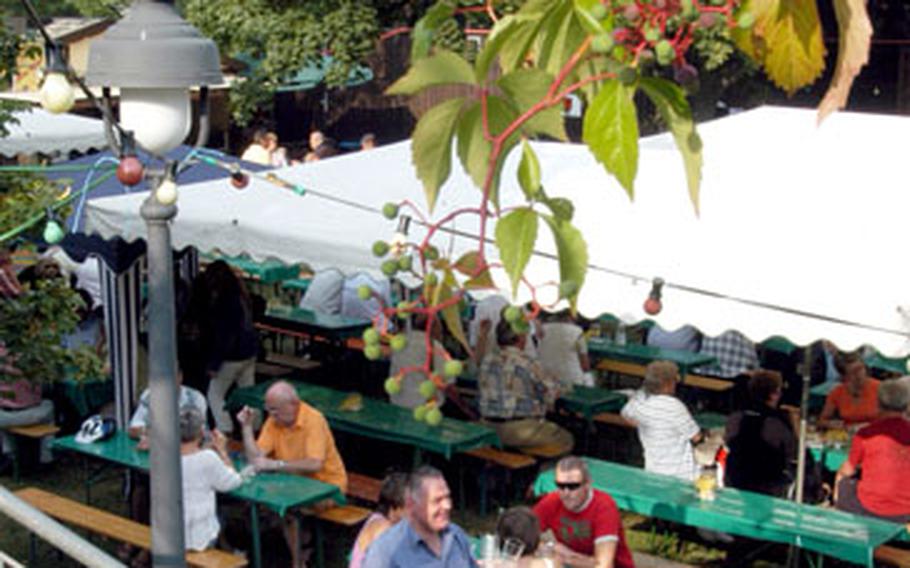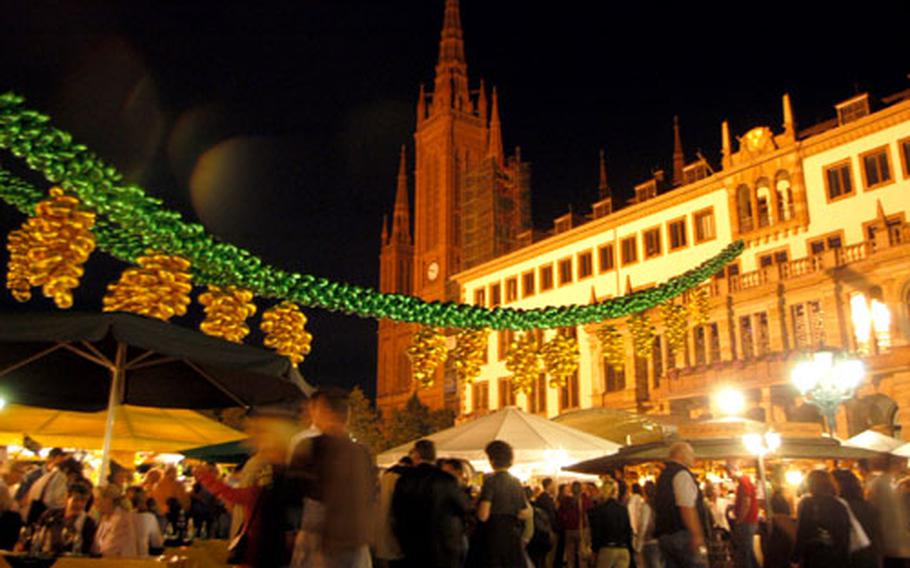 In 1788, when Thomas Jefferson was the American ambassador to France, he made a trip to what is now Germany's Rheingau region. Impressed by the quality of the Rheingau Riesling wines, he bought 100 wine grapes in Hochheim to take back to his estate in the United States.
Later, in the 19th century, Queen Victoria of the British Empire fell in love with Riesling wines from Hochheim and made the Rheingau region famous for white wines. Finding it difficult to pronounce "Hoch" in English, the British simplified it to "Hock," making it a synonym for all German white wines. The British saying "A good Hock keeps away the doc" dates to these times.
The Riesling grape still reigns supreme in the Rheingau, a region that stretches along the Rhine river from Wicker in the east to Lorch in the west. More than 80 percent of all grapes cultivated in the region are Rieslings — although Spätburgunder, or Pinot Noir, which is used to make a dark, rich, red wine, is getting increased attention.
Quality wines produced in the Rheingau from the late-ripening Riesling grape are crisp and hearty with a fresh acid and mostly dry taste. They are perfect fits for meals or a round of celebration with friends.
Special quality wines such as Spät- and Auslesen are full with a fine taste, usually sweet but also in dry versions. Trockenbeerenauslese and Eisweins are always rich and very sweet, like a dessert wine. They should be saved for special occasions and served in very small glasses.
They are also expensive. A cheap Trockenbeerenauslese doesn't exist. Prices start at 15 to 35 euros for a vintage from a small, unknown winery, while an older wine from a famous vineyard or well-known producer can reach triple figures.
A recent vintage year, a 2004 Trockenbeerenauslese from Kiedrich produced by renowned winemaker Robert Weil, changed hands at a wine auction at Eberbach monastery near Wiesbaden for 850 euros. A 1936 Rüdesheimer Berg Trockenbeerenauslese from the state wineries of Hesse sold for 7,050 euros — about $1,000. And the all-time record for a German white wine was set at a 1985 wine auction: A 1735 Rheingau Riesling from the Schloss Schönborn wineries sold for 53,000 marks, about 27,000 euros or about $33,000.
But wine lovers should not be afraid of those prices. You'll be able to find your favorite wine at one of the more than 1,000 wineries of the Rheingau for a reasonable price.
A simple quality wine from a specific area — or QbA — starts at about 3.50 to 5 euros. Produced in the categories of sweet (lieblich), half-dry (halb-trocken) or dry (trocken), a QbA wine is drinkable, hearty and pleasant.
For special occasions, buy a Kabinett, a Spätlese or Auslese wine — also in lieblich, halb-trocken, feinherb (light and mild, similar to halb-trocken) or trocken. Prices range between 5 and 35 euros depending on the name of the winery. Expect to pay a higher price for prestigious winemakers such as Schloss Johanissberg, Schloss Vollrads or one of the other top names in the business.
A fun way to find your favorite wine and learn about prices is to visit vintners in the region. They will let you taste their products and will supply you with a list of wines and prices. If you are uncertain, buy just one bottle of each of your preferred wines and taste it at home.
Another good way is to visit Weinprobierstände (wine-tasting kiosks) set up in most of the 13 wine-producing towns of the Rheingau. Each weekend, mainly in April through October, a different vintner occupies the location and sells his products. Look for them between 5 and 11 p.m. Friday through Sunday.
One of the best kiosks is on the Rhine River bank in Eltville and open daily in summer from 4 p.m. until midnight. Sitting under a green umbrella of thick plane trees, you can buy your favorite wine and enjoy a picnic on one of the many benches. Relaxing in a warm, quiet summer night, you can watch the moon rise and the locals and river barges pass by.
Anyone could drink to that.
Know and GoThe Rheingau is one of the smallest of Germany's 13 wine-producing areas (Click map for larger version). It stretches about 40 miles between Wicker in the east near the Main River to Lorch in the west, where the Rhine River moves northward.
The Rheingau is an old cultural region dating to the Romans and Charlemagne, ruler of the Holy Roman Empire of German Nations. Today it is a string of green, rolling hills and old, picturesque towns, medieval monasteries and famous wine estates.
A special road, called the Riesling route, links the towns. One part is designed for drivers, another for bicyclists and another for hikers. Get a brochure with a map at the local tourist office and look for signs of a yellow wine glass with a crown on a green background that mark the different paths.
The region hosts special events for every taste throughout the spring and summer. From June 24 to Sept. 2, the Rheingau Musik Festival transforms the region into a stage for jazz, blues and classical music. For details, see www.rheingau-musik-festival.de.
Each town has its own wine festival from April through October. The highlight comes Aug. 11-20 with the Rheingauer Wein Woche in Wiesbaden. Vintners offer their products in the heart of the capital of Hesse. Called the longest wine bar of Europe, it offers the chance to taste 1,500 wines.
Wine fests draw crowds of people sitting on long wooden tables, drinking, eating, talking and singing in German. Americans may be surprised by how many of them speak English and have relatives or friends in the States. Toast your neighbors and talk to them: Maybe you'll find a friend for life. Prost!
For information on the region or Wiesbaden's wine week, contact the tourist information office at Markstr. 6d, 65183 Wiesbaden, telephone (+49) (0) 611-1729-780 or (+49) (0) 611-1729-798; or e-mail tourist-service@wiesbaden.de. For more on the region, see the Web sites: www.rheingau.de/languages/english, or www.rheingauer-wbv.de.
— Peter Jaeger
---
---
---