Remembering 1944: 'Tomorrow we come to liberate Belgium'
by
Kevin Dougherty
September 21, 2006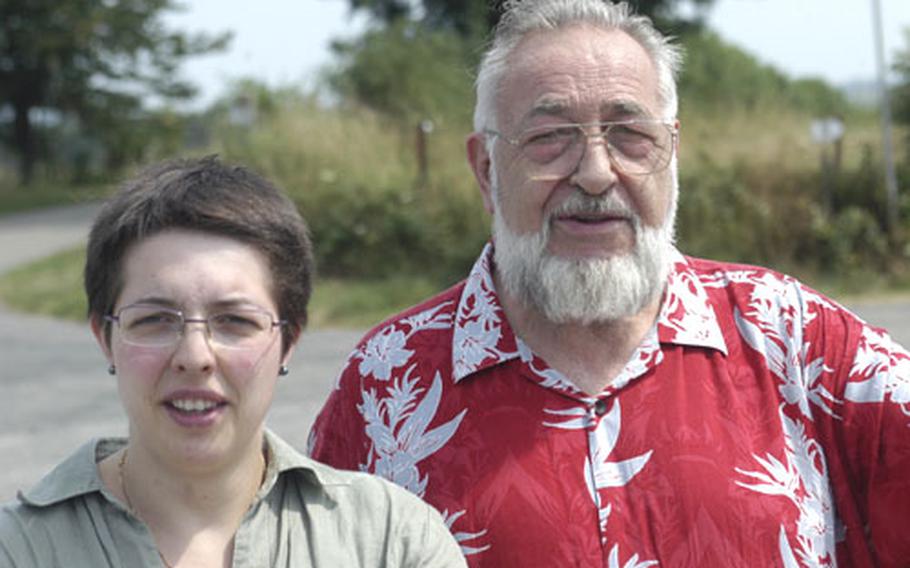 A man steps from his hiding place into the fading twilight and begins to clandestinely make his way across the Belgian countryside, hoping to avoid the German occupiers.
He traverses fields and pastures before reaching a narrow, provincial road that leads south. The three-mile walk from the town of Seloignes to a farm in Forge-Philippe draws Fernand Boudru closer to the Belgian-French border, closer to the fluid front lines of World War II in the autumn of 1944.
At this stage of the war, in this remote corner of Hainaut Province in southern Belgium, near the sole of the so-called "Hainaut boot," U.S. forces are on the heels of the German army.
As Boudru nears Forge-Philippe, his progress is halted by an approaching vehicle. The sound of it sends him diving for cover behind a bush.
Officially, the U.S. Army began its liberation of Belgium on the morning of Sept. 2, 1944. While there is some dispute as to which town was freed first, the general consensus is that it was the small border village of Cendron, a couple of miles west of Forge-Philippe.
Paul Delahaye, a retired veterinarian, was then a young boy from nearby Momignies. The euphoric reception the Americans received that fall made a lasting impression on him, and in Delahaye's later years he led an effort to open a museum dedicated to the U.S. effort to liberate Belgium, and his region in particular.
So Delahaye knows a lot of the World War II history in these parts, and while he doesn't disagree with the Sept. 2 date, he says U.S. soldiers actually began seeping across the border the evening before. Evidently, one of the scouting parties stumbled across Boudru, according to Delahaye.
Boudru "saw a Jeep and hid," Christel Delahaye said, translating her father's account. But Boudru soon noticed "the vehicle had a star, so he understood it wasn't German."
Somehow Boudru was able to communicate with the advance team, perhaps through a translator. Before parting ways, one of the soldiers reportedly told Boudru: "Tomorrow, we come to liberate Belgium."
And they did.
Boudru eventually made it to the farmhouse in Forge-Philippe, but even then, in the final hours of the occupation, he couldn't rest or celebrate.
Shortly after he arrived, German troops pulled up to the farmhouse and claimed it for the night. The owners had no choice but to acquiesce. And Boudru, who was wanted by the Germans for escaping from a forced labor camp in Germany, had no choice but to hide.
When Boudru awoke the next morning, the enemy was gone — as in gone for good.