Radons: Great skiing rewards effort to reach tiny, remote area
---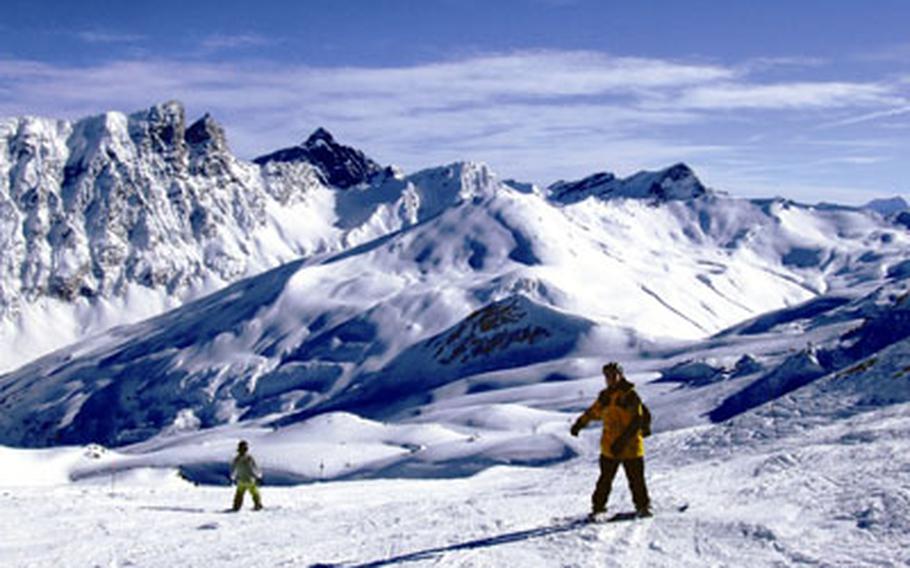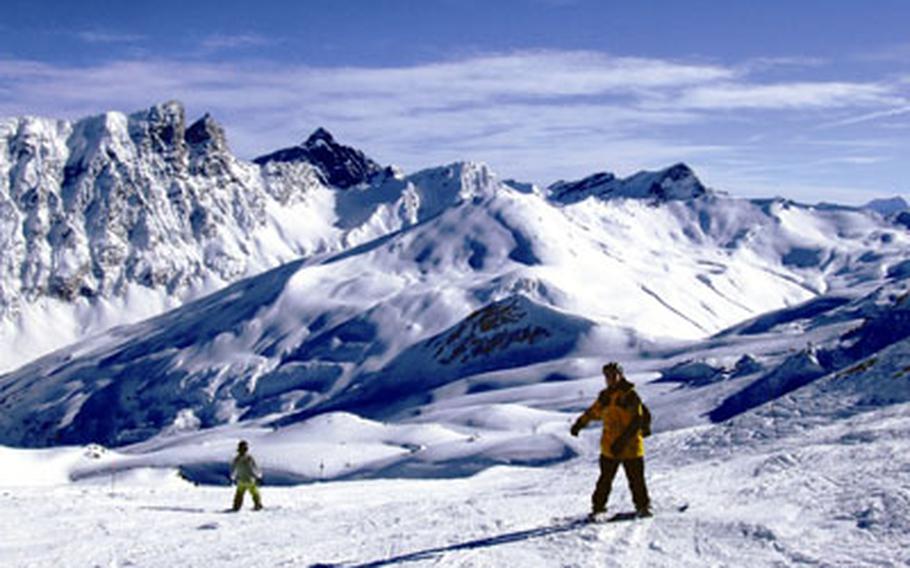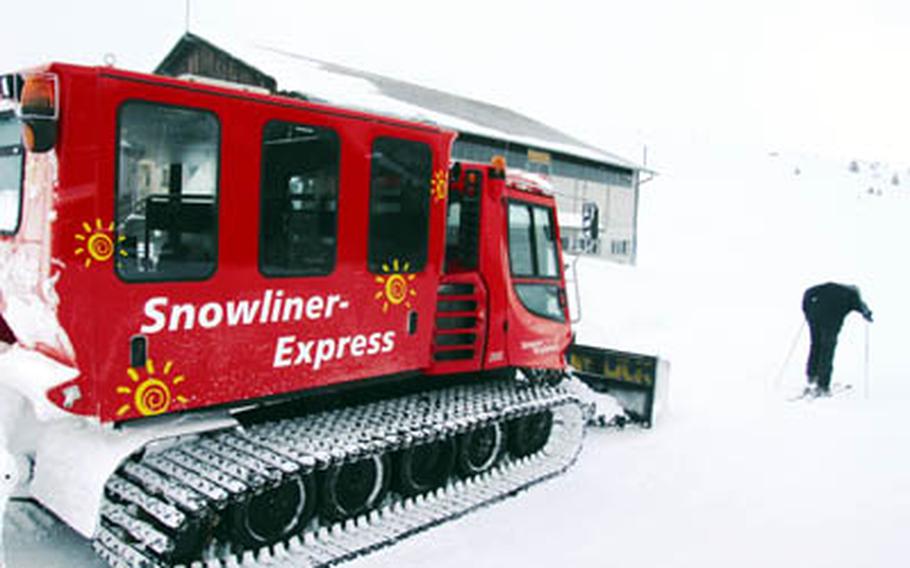 This is the way skiing used to be.
Last year, German friends invited my husband and me for a ski week at their cabin in Radons, a Swiss hamlet from which we could ski the slopes of Savognin.
There was no bus dropping us off at the door of a comfortable hotel. No help with skis, boots and suitcases. No lifts right out the door. We were in the boonies.
Radons is a mini, isolated nest of no more than 20 houses. It is in the Swiss canton of Grisons in eastern Switzerland, bordering Italy to the south and Austria to the north. The locals speak Rhaeto-Romanic, Switzerland's fourth official language after German, French and Italian. The posh resort St. Moritz is about 40 minutes away.
Getting to our hosts' cabin was a greater challenge than conquering the steepest black run. The one road leading to it was buried under several feet of snow, forcing us to leave the car at a parking lot near a ski lift and to look for alternative transportation. It came in the form of a "snow taxi," a trailer with open seats followed by a section for luggage, all pulled by a snow scooter.
We piled in with our gear (lots, as we had both downhill and cross-country skis, along with boots, clothes and food). It was a chilly but picturesque 15-minute ride to their house, the last in the village atop a hill, on a trail lined with tall pines covered in white. The taxi stopped at the bottom of the hill. We had to lug our stuff up the slope through deep, deep snow. I fell more than once, dropping my gear, then struggling to rise and move on.
But the skiing was worth the effort. The first day on the slopes was the best, with plenty of sunshine and spectacular views of the surrounding mountain peaks. We had to trek back over the trail, partly uphill, a tiring 15-minute walk to reach the first slope. I joined our hosts' son and his girlfriend, both snowboarders, for some excellent runs on mainly wide-open red slopes accessed by chairlifts with no waiting lines.
The 2008 ski guide put out by ADAC, the German automobile club, rated Savognin "the top ski resort for families." It has about 50 miles of slopes, ranging from a bottom elevation of 4,000 feet to the peak at about 9,000 feet. The seven-mile run from the top is a treat. There are 22 marked slopes served by T-bars and chairlifts. And when the weather worsened after that first glorious day, we took frequent breaks in the resort's cozy mountain restaurants.
For those who seek more adventure than cruising down red runs, there is a black run from the peak, Piz Cartas, and plenty of space for free riding, especially near the Martegnas and Somtgant runs. There is a snow park with prepared half pipes at Tigignas, the hub for the Savognin resort.
It's there that we ended one ski day for a ride back to Radons in the red Snowliner, a tractor with an indoor cabin and room for about 15 skiers, although we could have skied back to Radons via the slopes on the back side of the resort.
On another day my husband and I decided to put our cross-country skis to use, following a prepared track at the bottom of the cabin hill. We glided along a semi-frozen mountain stream, then into the main cluster of Radons houses, weathered wooden structures built by farmers about 200 years ago, all surrounded by grandiose peaks. It was the Switzerland of the postcards.
Farmers once came to the settlement in the summer so their livestock could graze in the mountain pastures. Our hosts' house is the only "new" structure, built some 40 years ago. Today there are about 50 inhabitants in Radons, but no one lives there year round. All but our hosts are Swiss, with many coming from Zurich for ski holidays or summer vacation.
They realize you don't have to go to Europe's big-name resorts to find fun and excellent skiing. After a week in Radons, we know they're right.
Photojournalist Leah Larkin lives in France and can be contacted through her Web site, www.leahlarkin.com , or blog address, www.provencetales.typepad.com.
Know & GoA one-day ski pass at Savognin costs 52 Swiss francs (about $50) for adults; 26 Swiss francs for children. A week's pass costs 280 Swiss francs for adults; 140 Swiss francs for children.
Package weeks, including a ski pass and apartment rental, are available from 585 Swiss francs per person.
For more information on the resort, see www.savognin.ch; there is an English version.
---
---
---
---