Quick Trips: Italy's high plains offer recreation year-round
by
Charlie Coon
April 13, 2004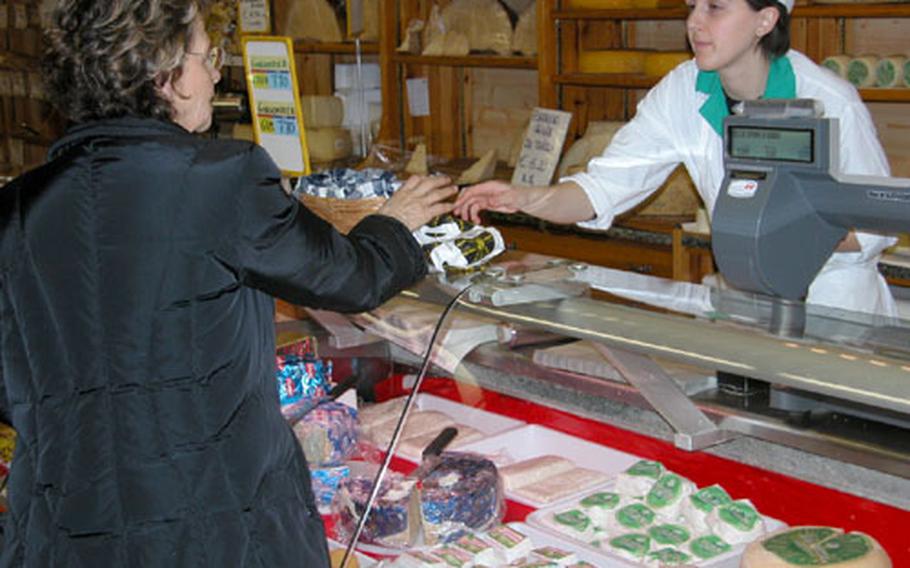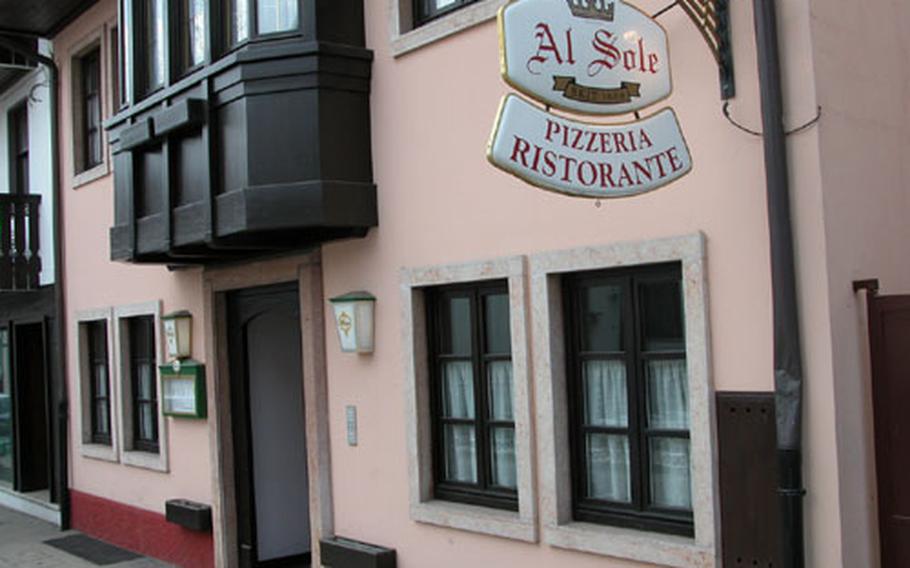 Let's face it. Vicenza isn't one of the most scenic places in Italy. And when the air warms up, it can get a bit sticky.
But just one hour's drive to the north is a place where the air is crisp and the nature majestic. It's the Altopiano, or "high plains," with its uncrowned capital of Asiago and several other communities.
Heard of Asiago? It's a name found in the cheese section of grocery stores worldwide. The area is also known for its sausages, hams and mushrooms. And guess what? The above ingredients combine to make a superlative pizza … thin crust, of course.
But Asiago (pronounced ah-see-AH-go) is more than a place to go to pack on the calories. It's a fantastic place to burn them off. The Altopiano has dozens of trails on which to walk, hike and mountain bike. Until the snow melts — there was still 2 feet in early April — there's cross-country and downhill skiing and snowshoe hiking.
At any time of year, Asiago is noticeably cooler than the cities of north-central Italy, including Vicenza, home of the Army's Southern European Task Force and 173rd Airborne Brigade. That makes it a popular getaway.
"High plains" is no exaggeration. Asiago has an elevation of some 3,200 feet, and the peaks surrounding it reach to more than 7,500 feet. Vicenza, by contrast, is virtually at sea level.
On a recent day in early April, people in Vicenza were wearing T-shirts while those in Asiago could see their breath.
Asiago is 45 miles from Vicenza's Camp Ederle. The first 25 miles are flat and fast up the A-31 autostrada. The rest is a slow, zigzagging climb up the mountainside. There are plenty of places to pull over on the way up and admire the spectacular view.
Asiago is typically European — narrow streets, old churches and small shops. The village and surrounding communities have a small-town feel, and many of the natives are so friendly that they'll try their best to help, although it most likely will not be in English.
Servicemembers don't need to know Italian, though, to drive to Asiago and go to its tourist information center, get a trail map and go hiking. The map lists several dozen paths from which to choose, ranging from casual one-hour walks on mostly flat terrain to five-hour treks of seven miles or more with elevation changes approaching 3,000 feet.
A chairlift ride to the peak at the Verena ski slopes is something to treasure. It's like floating over the evergreen treetops and gazing for miles at the mountain peaks and vast wilderness.
One option is to ride the lift up the hill and hike down it. Fill your backpack with snacks, water, the trail map and a camera.
For people who are less energetic, the Altopiano is a fine destination for a simple Sunday drive. But remember: the return drive down the mountain is a steep one. It will test a car's tires and brakes, especially if it's loaded down with the prosciutti and formaggi, vini and pasta.
And a couple pizzas with ingredients straight from the source.
On the QT
Directions: From Vicenza, take A-31 north for about 25 miles until the autostrada ends in Chiuppano. Then follow the signs up the mountain to Asiago. From Aviano, go to Vicenza and proceed from the A-31.
Time: Outdoor activities available year-round.
Cost: Maps and hiking are free. The Verena chairlift costs 7.80 euros.
Food: There are two very good options. The first is to stop at one of the markets and load up on local cheese, meat, honey and bread for a picnic. There's a big supermarket on the western edge of Asiago that has everything. The second option is to dine at one of the restaurant/pizzerias. Al Dole and Stella D'oro are both good.
Info: The Asiago tourist information office — telephone (+39) 0424-462221, 0424-464081 or 0424-600203 — has maps for both driving and hiking. Open daily, 9 a.m. to 12:30 p.m. and 3-7 p.m. Not everyone there speaks good English. A better bet might be to contact the Vicenza or Aviano travel or outdoor recreation offices or check the Web site www.ascom.vi.it/asiago (English version available) before leaving.
---
---
---
---