Quick Trips: Hands-on, mind-boggling museum
---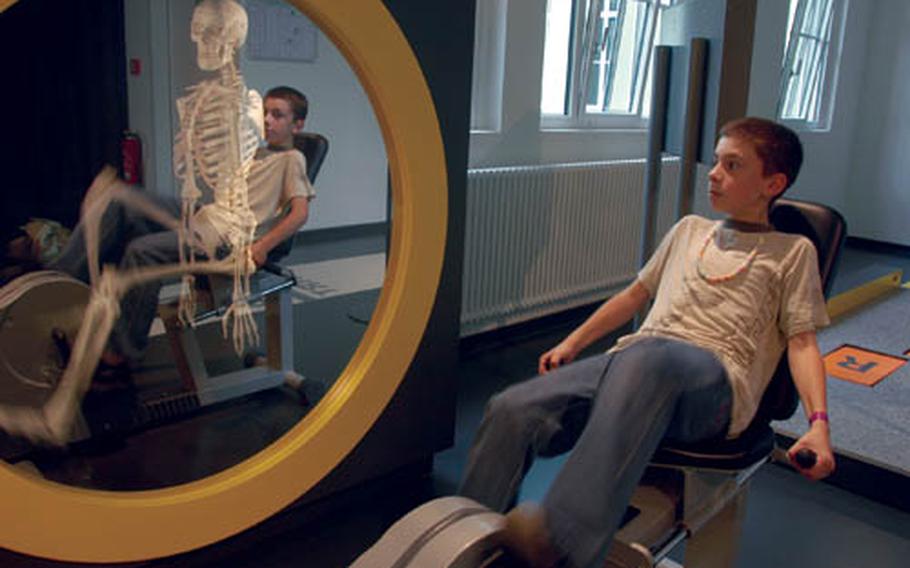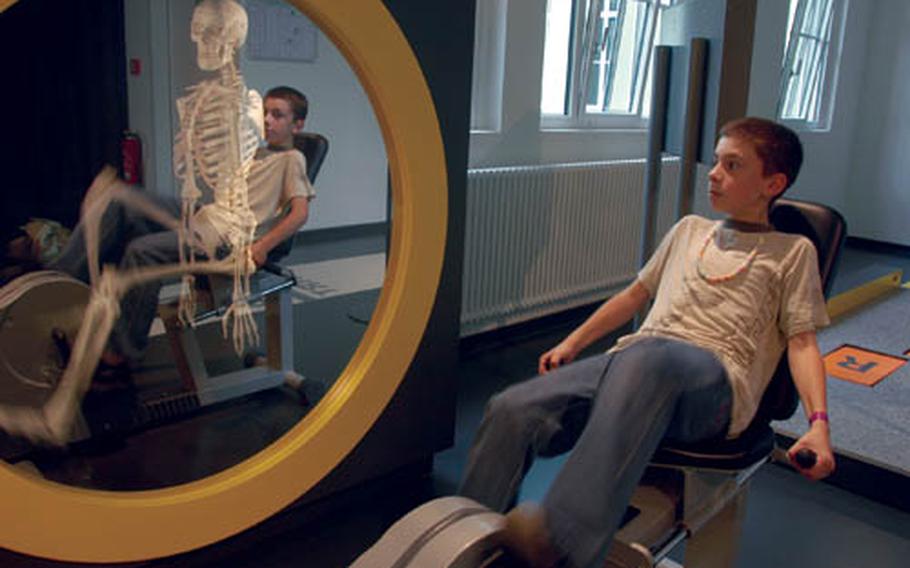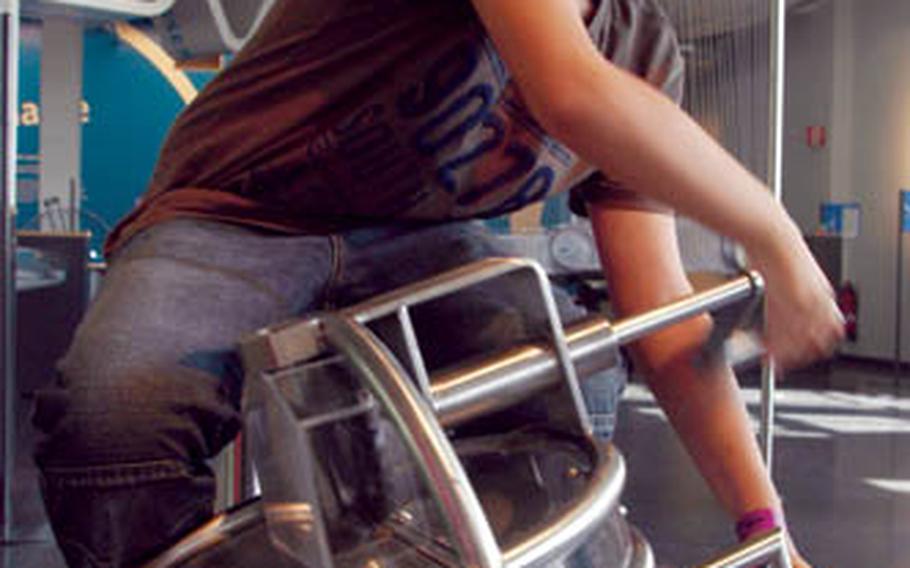 Forget what mom told you: There is running in the museum. And please, whatever you do, don't keep your hands to yourselves.
This isn't the Louvre.
This is the Dynamikum, a science center exploring motion with a touch of the history of Pirmasens, a German city reawakening as a capital of ideas after the collapse of its once-famous shoe industry.
Housed in what just two years ago was a shuttered shoe factory in near ruin, Dynamikum is a symbol of the city's rebirth and an experience unlike any you'll find in an ordinary museum.
Envisioned as a hands-on place for children to learn, the center has attracted more than 40,000 inquiring minds of all ages from around Europe since its April opening, drawing even senior groups.
This isn't your run-of-the mill classroom.
Sitting through lectures, reading books, taking tests — the meat and potatoes of the classroom — can be tedious, said Rolf Schlicher, Dynamikum's chief executive officer. But adventuring outdoors and playing sports are fun for most.
"This is a place you bring those two things together," he said.
Here you can challenge an elephant to a footrace, wrestle Newtonian physics from atop a spinning gyroscope, generate electricity by whirling your legs, and test your brain's gullibility from within the belly of a tumbling house.
If none of that piques your interest, maybe one of the roughly 150 other interactive exhibits will.
About 30 of Dynamikum's attractions were invented just for the museum, including the bicycle hovercraft — a crowd favorite — and the ball toss that, with special glasses, allows the thrower to trace the sphere's parabolic flight through space.
Schlicher calls the place "something for your brain that you can do with your hands."
That pretty much sums it up. Still, it's too bad hands can't think, because some of the exhibits are real brainteasers.
At the creativity table, a series of mind-bending puzzles can stump even the most scholarly intellects.
One seemingly painless problem — how to make a "T" out of four simple polygons — is not at all what it seems.
"It looks very easy, but it's very difficult," Schlicher said.
During a recent wander through the halls, Schlicher came across four visitors — a university professor, a chemist, a grandfather and his grandson — trying to crack the perplexing problem of the "T."
"It's a good feeling to see generations drawn together with such exhibits," he said. Here, "there are no borders between high-level education or low-level education, old or young."
The museum is already on the lookout for new attractions, and has a special exhibit area that will change regularly to ensure there's always something new. On display now is an exhibit of futuristic materials being developed locally, and there are a few ideas in the works for special events and exhibits, including a robot that can recognize letters and arrange them into words, an animatronic millipede and workshops where visitors can make their own puzzles.
Know and GoDirections: There are shorter routes on local roads, but the easiest route from Kaiserslautern and points east is to take the A6 toward Saarbrücken, and jump on the A62 toward Pirmasens. Take exit 15-Pirmasens and take the B10 toward Pirmasens. Once in the city, follow the brown signs to the Dynamikum.
Times: Open Monday through Friday from 9 a.m. to 6 p.m. Open Saturdays, Sundays and German holidays from 10 a.m. to 6 p.m. Closed Christmas Eve, Christmas, New Year's Eve and New Year's Day.
Costs: Admission is 8.50 euro for adults, 7 euro for children; 30 euro for adult's annual tickets and 20 euro for children's annual tickets. Reduced prices for school classes are available. Dynamikum also hosts birthday parties and special events for various prices. Call or write Dynamikum for details.
Food: There's a cafeteria where you can buy a small sandwich and a drink for less than 3 euro. If that's not enough, adjacent to the center there's a small restaurant with reasonable prices.
Information: The Dynamikum Web site is www.dynamikum.de, and phone is 063.31.842.842.
---
---
---
---