Quick Trips: Glide over to Piancavallo to ski, skate, snowboard
by
Kent Harris
December 20, 2005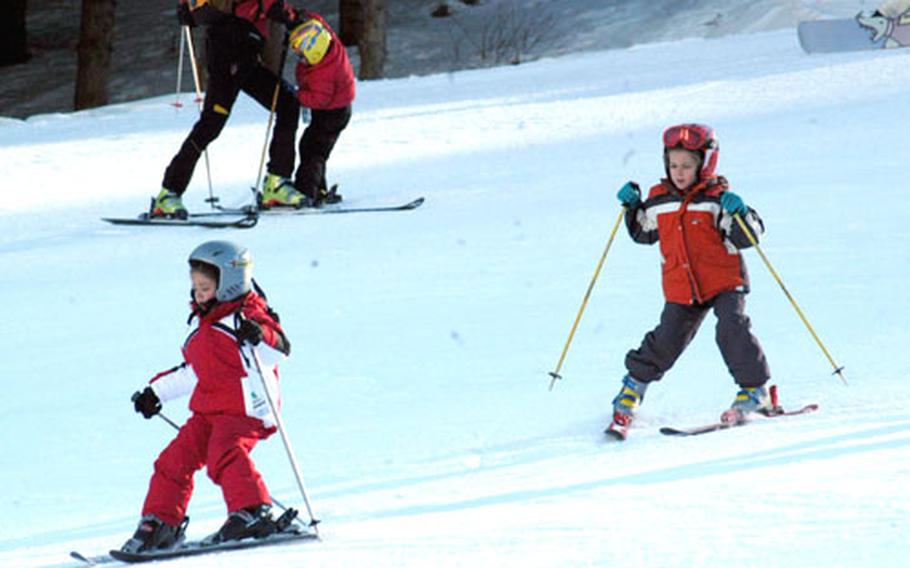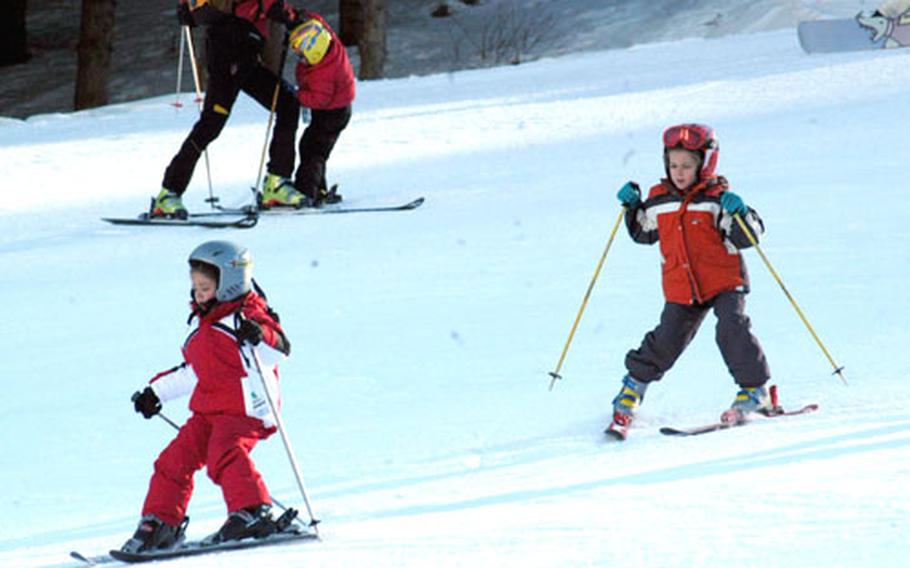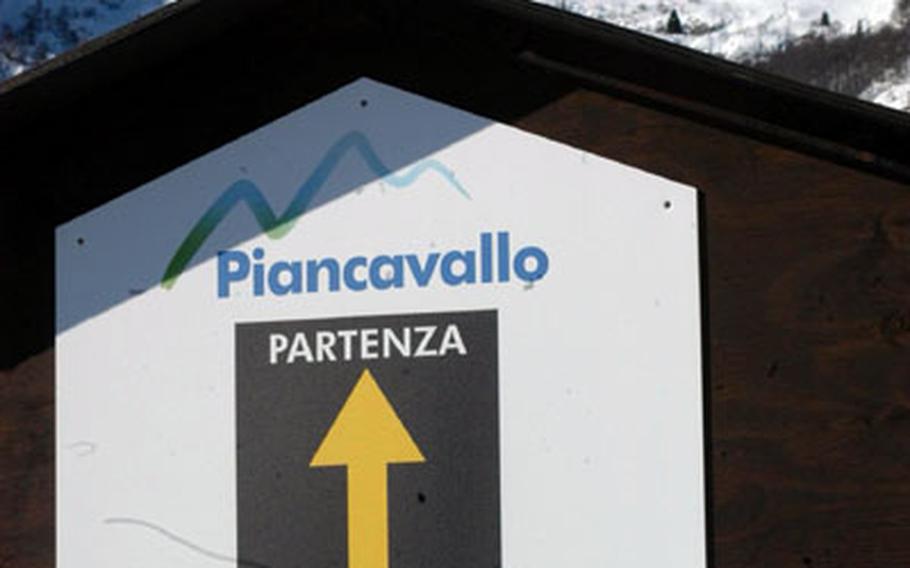 If convenience is a major factor in choosing where to engage in your winter sports activities, it's pretty hard to beat the small mountain town of Piancavallo, Italy.
Especially if you're stationed at Aviano Air Base. Piancavallo is only about 12 miles from the gates of the flight line area. And about 10 from Area 1 or Area 2.
So there's no need to get up early to head for the slopes. That's doubly true since the ticket booths for the ski runs don't open until 8:45 a.m. during the week and 8:15 a.m. on the weekends.
Piancavallo doesn't present much of a challenge for expert skiers, especially compared with numerous other resorts in northern Italy and Austria. But it's a great place to learn how to ski — just look at all the Italian youngsters on the slope, all decked out like miniature Alberto Tombas.
And if skiing isn't your thing, promoters have made an effort in recent years to play up the town as a haven for snowboarders. And there's plenty of those mixed in between the skiers — experts and beginners alike.
Cross-country skiing routes start at the other side of town next to a winter playground for kids.
Those who'd rather take after Michelle Kwan are also in luck. There's an indoor ice skating rink that opens early, closes late and isn't crowded.
Milena Panic, one of the English-speaking instructors, said that Sundays are usually the busiest days. But crowds are scarce on weekdays. So they're planning to offer group lessons to draw more people in.
Sundays are also the busiest days on the slopes. Saturdays aren't as bad because many Italians are working.
Don't have skis? No problem, says Piero Toffoli, who owns a rental shop in the small mall next to the traffic circle you encounter when coming up the mountain. He said about 20 percent of Italians around the country who ski don't own equipment, but he thinks the percentage is probably higher at Piancavallo, where many people are beginners or just ski occasionally.
The town is compact and easy to get around, though a handful of one-way streets might make newcomers drive in circles.
Speaking of circles, the one of interest is the traffic circle at the entrance to the town for those coming up the mountain. Take the first right for the tourist office or continue on for four or five blocks for cross-country skiing. Take the second right for the ice rink. Take the third for parking for the ski slopes.
If there aren't many people around, you'll be able to park virtually at the foot of the runs. If there are a lot of people around, drive slowly — those little Italian children are as fast darting out from behind cars as they are after a few minutes of practice on the slopes.
On the QT ...Directions: From Aviano Air Base, take the road that separates Area 1 and Area 2 and follow it until the stop sign at the mountain highway. Cross the highway and wind your way up the mountain to the town.
Times: The ticket booths for the ski areas are open 8:45 a.m. to 4 p.m. weekdays and 8:15 a.m. to 4 p.m. weekends and holidays. Equipment can be rented at Toffoli Sport from 8:30 a.m. to noon and 1-5 p.m. The Pala Predieri ice skating rink is open 9 a.m. to 1 p.m. and 2-10 p.m. weekdays, and 9 a.m. to 10:30 p.m. weekends.
Costs: A day pass for the slopes is 25 euros. There are a number of other options for those who want to stay shorter or longer. Basic ski equipment starts at 12 euros for everything to get you up on the slopes, although those with finer tastes can pay a lot more. The best bargain on the mountain is admission to the skating rink: 5 euros for those with skates and 9 euros for those renting. Private ski lessons start at 28 euros an hour on weekdays and 32 on weekends (add an extra hour for 3 euros or an extra person for 8 euros). Private skating lessons are 10 euros plus price of admission. Group lessons for each vary.
Food: A few snack bars with limited menus are right on the slopes. There are a couple of coffee shops and a restaurant in the small mall near the main traffic circle. A handful of restaurants, some part of hotels, are within easy walking distance and carry more extensive menus.
Information: Take the first right off the traffic circle then an immediate left to park at the tourist office, open 10 a.m. to 1 p.m. and 2:30-5:30 p.m. English spoken. Telephone 0434-655191, Internet www.piancavallo.com. Take the second right at the circle and continue a few blocks for the skating rink; its telephone number is 0434-655615.
— Kent Harris